by Craig Brelsford
Founder, shanghaibirding.com
INTRODUCTION TO PART 3
Part 3 contains our comprehensive bird list as well as a list of place names and a selected bibliography.
LIST OF BIRDS NOTED IN BOLI COUNTY, HEILONGJIANG, MAY-JUNE 2016
Mandarin Duck Aix galericulata
Mallard Anas platyrhynchos
Eastern Spot-billed Duck Anas zonorhyncha
Common Pheasant Phasianus colchicus
Little Grebe Tachybaptus ruficollis
Great Crested Grebe Podiceps cristatus
Crested Honey Buzzard Pernis ptilorhynchus orientalis
Great Crested Grebe Podiceps cristatus
Crested Honey Buzzard Pernis ptilorhynchus orientalis
Northern Goshawk Accipiter gentilis
Eastern Buzzard Buteo japonicus
Band-bellied Crake Zapornia paykullii
Little Ringed Plover Charadrius dubius
Common Sandpiper Actitis hypoleucos
Hill Pigeon Columba rupestris
Oriental Turtle Dove Streptopelia orientalis
Rufous Hawk-Cuckoo Hierococcyx hyperythrus
Indian Cuckoo Cuculus micropterus
Oriental Cuckoo Cuculus optatus
Common Cuckoo Cuculus canorus
Eurasian Eagle-Owl Bubo bubo
Grey Nightjar Caprimulgus jotaka
White-throated Needletail Hirundapus caudacutus
Oriental Dollarbird Eurystomus orientalis
Common Kingfisher Alcedo atthis
Eurasian Wryneck Jynx torquilla
Lesser Spotted Woodpecker Dryobates minor
White-backed Woodpecker Dendrocopos leucotos leucotos
Black Woodpecker Dryocopus martius
Common Kestrel Falco tinnunculus
Eurasian Hobby Falco subbuteo
Ashy Minivet Pericrocotus divaricatus
Brown Shrike Lanius cristatus
Chinese Grey Shrike Lanius sphenocercus sphenocercus
Eurasian Jay Garrulus glandarius brandtii
Azure-winged Magpie Cyanopica cyanus
Eurasian Magpie Pica serica
Spotted Nutcracker Nucifraga caryocatactes
Carrion Crow Corvus corone
Large-billed Crow Corvus macrorhynchos
Coal Tit Periparus ater ater
Willow Tit Poecile montanus baicalensis
Japanese Tit Parus minor
Barn Swallow Hirundo rustica
Asian House Martin Delichon dasypus
Red-rumped Swallow Cecropis daurica
Long-tailed Tit Aegithalos caudatus caudatus
Dusky Warbler Phylloscopus fuscatus
Radde's Warbler Phylloscopus schwarzi
Pallas's Leaf Warbler Phylloscopus proregulus
Arctic Warbler Phylloscopus borealis
Pale-legged Leaf Warbler Phylloscopus tenellipes
Eastern Crowned Warbler Phylloscopus coronatus
Oriental Reed Warbler Acrocephalus orientalis
Black-browed Reed Warbler Acrocephalus bistrigiceps
Thick-billed Warbler Arundinax aedon
Lanceolated Warbler Locustella lanceolata
Gray's Grasshopper Warbler Helopsaltes fasciolatus
Chestnut-flanked White-eye Zosterops erythropleurus
Eurasian Nuthatch Sitta europaea amurensis
Siberian Thrush Geokichla sibirica
White's Thrush Zoothera aurea
Grey-backed Thrush Turdus hortulorum
Pale Thrush Turdus pallidus
Asian Brown Flycatcher Muscicapa latirostris
Blue-and-white Flycatcher Cyanoptila cyanomelana intermedia
Siberian Blue Robin Larvivora cyane
Rufous-tailed Robin Larvivora sibilans
Siberian Rubythroat Calliope calliope
Yellow-rumped Flycatcher Ficedula zanthopygia
Daurian Redstart Phoenicurus auroreus
White-throated Rock Thrush Monticola gularis
Stejneger's Stonechat Saxicola stejnegeri
Eurasian Tree Sparrow Passer montanus
Siberian Accentor Prunella montanella
Grey Wagtail Motacilla cinerea
White Wagtail Motacilla alba leucopsis
Olive-backed Pipit Anthus hodgsoni
Hawfinch Coccothraustes coccothraustes
Long-tailed Rosefinch Carpodacus sibiricus ussuriensis
Grey-capped Greenfinch Chloris sinica ussuriensis
Meadow Bunting Emberiza cioides weigoldi
Tristram's Bunting Emberiza tristrami
Chestnut-eared Bunting Emberiza fucata
Yellow-throated Bunting Emberiza elegans
Black-faced Bunting Emberiza spodocephala spodocephala
LIST OF PLACE NAMES
Boli: name that may refer to either Boli County or Boli Town.
Boli County (Bólì Xiàn [勃利县]): jurisdiction in Qitaihe Prefecture, SE Heilongjiang. Area: 3,962 sq. km. Pop.: 370,000.
Boli Town (Bólì Zhèn [勃利镇]): urbanized area in & administrative center of Boli County. 45.752960, 130.579479.
Changbai Mountains (Chángbái Shān [长白山]): range running from SE Heilongjiang S to North Korea. Laoye Mountains near Boli are part of Changbai Mountains.
Dawucun (Dàwǔcūn [大五村]): village in Boli County, Qitaihe Prefecture, Heilongjiang, 3 km from Boli Town. Birthplace of Elaine Du. 45.732679, 130.589612.
Heilongjiang (Hēilóngjiāng [黑龙江]): province NE China. Area: 454,800 sq. km. Area (comparative): slightly larger than Sweden & California. Pop.: 38.3 million.
Hongwei Linchang (Hóngwěi Línchǎng [宏伟林场]): area in Boli County S of Boli Town. Important birding spot at 45.638703, 130.547478.
Jiamusi (Jiāmùsī Shì [佳木斯市]): prefecture-level city E Heilongjiang.
Jiulong Reservoir (Jiǔlóng Shuǐkù [九龙水库]): reservoir in Boli County S of Boli Town. 45.706874, 130.517068.
Laoye Mountains (Lǎoye Lǐng [老爷岭]): offshoot of Changbai Mountains. Xidaquan National Forest is in the Laoye Mountains.
Qitaihe (Qītáihé Shì [七台河市]): prefecture E Heilongjiang of which Boli County is a part. Area: 6,221 sq. km. Pop.: 920,000.
Xidaquan National Forest (Xīdàquān Guójiā Sēnlín Gōngyuán [西大圈国家森林公园])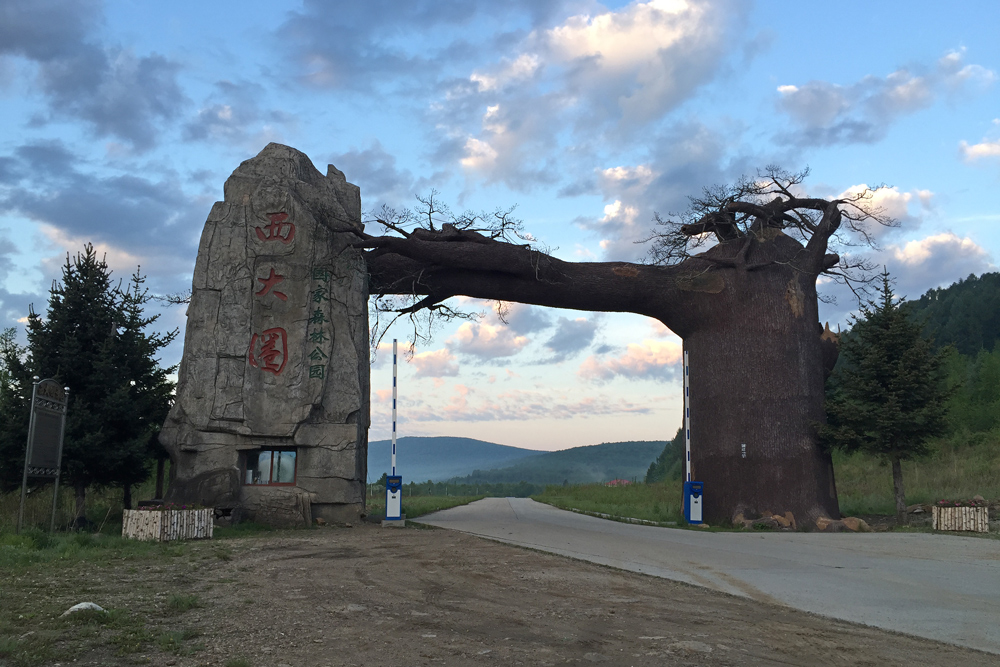 Forest reserve Boli County, Heilongjiang, in Laoye Mountains. 45.727751, 130.317316.
BIBLIOGRAPHY
Brazil, Mark. Birds of East Asia. Princeton University Press. Co-first reference (along with Collins Bird Guide) in Northeast China.
del Hoyo, Josep, et al., eds. The Handbook of the Birds of the World. Lynx Edicions.
Kennerley, Peter & David Pearson. Reed and Bush Warblers. Christopher Helm.
Lynx Edicions. The Internet Bird Collection. ibc.lynxeds.com
MacKinnon, John & Karen Phillipps. A Field Guide to the Birds of China. Oxford University Press.
Oriental Bird Club. Oriental Bird Images. orientalbirdimages.org.
Smith, Andrew T. & Yan Xie, eds. Mammals of China. Princeton University Press.
Mullarney, Killian, Lars Svensson, Dan Zetterström, Peter Grant. Collins Bird Guide: The Most Complete Guide to the Birds of Britain and Europe. HarperCollins. Co-first reference (along with Birds of East Asia) in Northeast China.
Xeno-Canto Foundation. Xeno-Canto: Bird Sounds from Around the World. xeno-canto.org. Craig has downloaded hundreds of calls from this Web site.
EQUIPMENT
Cameras: Nikon D3S; for landscapes, Apple iPad, Apple iPhone 4S, and Apple iPhone 6
Lens: Nikon VR 600mm F/4G
Sound recorder: Olympus DM-650
Binoculars: Swarovski EL 8 x 32 (Craig), Zeiss Conquest HD 8 x 42 (Elaine)
Spotting scope: Swarovski ATX-95
EDITOR'S NOTE
"Boli, Heilongjiang, May-June 2016" is a three-part report. This is Part 3.
Part 1: Introduction and Discussion
Part 2: Daily Reports
Part 3: Comprehensive Bird List
This post is part of a series on birding in Manchuria and the Russian Far East. See also:
Northeast China
Birding Northern Inner Mongolia and Eastern Heilongjiang
Birding Northeast China in April and May
Russian Far East
Sikhote-Alin: A Place Unparalleled for Experiencing the Birds of East Asia
Featured image: Band-bellied Crake Zapornia paykullii, 8 June, Boli, Heilongjiang, China. (Craig Brelsford)


Be notified every time we post. Send an
email with "Subscribe" as the subject to
info@shanghaibirding.com
Donate to Shanghai Birding!