shanghaibirding.com is the creation of Craig Brelsford, an American birder who lived in Shanghai from 2007 to 2018. Craig and his wife, Elaine, regularly visited the major birding sites in Earth's Largest City. Now back in the USA, Craig continues his enthusiastic development of this website.
When Craig departed China in January 2018, he was the top-ranked eBirder in that country, having noted more than 930 species. Craig was also the top-ranked eBirder in Shanghai, with more than 320 species. Craig's photos of birds have won various awards and been published in books and periodicals and on websites all over the world. Craig's Photographic Field Guide to the Birds of China, published in its entirety on this website, is the most Shanghai-centric field guide ever written.
A 1993 graduate of the College of Journalism and Communications at the University of Florida, Craig was an award-winning newspaper editor in the United States for 10 years. Craig earned a master's in business administration from the University of Liege in Belgium. He is a fluent speaker of Mandarin.
Elaine is from Boli, Heilongjiang. When she departed China in February 2018, Elaine was the highest-ranked woman eBirder in China, with 735 species. Elaine has a master's in food science and engineering from the Harbin Institute of Technology.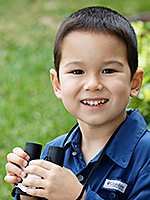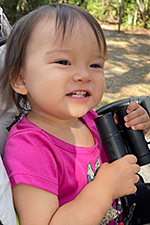 Craig and Elaine's son, "Tiny" Craig, was born in 2017 in Shanghai. Tiny's first life bird was Japanese Tit, calling outside the window of Changning Maternity Hospital moments after his birth.
Craig and Elaine's daughter, Phoebe, was born in 2020 in Orlando, Florida. Phoebe's first life bird was Wood Stork, flying over the roof of Winnie Palmer Hospital after delivering Phoebe.
The Brelsfords live in Debary, Florida. Reach us at info@shanghaibirding.com.

Be notified every time we post. Send an
email with "Subscribe" as the subject to
info@shanghaibirding.com
Donate to Shanghai Birding!