by Mark Havenhand
for shanghaibirding.com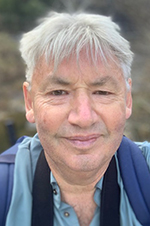 As part of my extended birding tour of Yunnan, from 18 to 23 April I visited Gongshan (27.73887, 98.6717553) in the Nujiang or Salween River Valley. I noted there many specialities of southwest China, among them Bar-winged Flycatcher-shrike, Puff-throated Bulbul, and Green-tailed Sunbird, as well as species that in China occur mainly or exclusively in western Yunnan, among them Davison's Leaf Warbler and Beautiful Sibia.
My first obstacle was to enter the valley. I arrived in a shared taxi from Lushui. The police interrogation was lengthy and involved a luggage search. After 45 minutes I argued they were holding up the whole taxi for one man and was let through. The next two or three checkposts to Gongshan were easy.
Upon arrival I immediately made queries about getting to the Dulong Gorge whilst my PCR test was still valid. Impossible, I learned—no tourists, least of all foreigners, have been allowed into the Gorge since nine months.
Gongshan had improved since my last visit in 2013. There are a couple of "Western" restaurants selling chicken burgers, etc. There is also a one-way traffic system which works and a walkway along the Nujiang which is pleasant. This walk/cycleway extends hundreds of kilometres along the Nujiang, imprinting very firmly the hand of man on formerly untouched scenery.
Next day I took a taxi as far as possible on the road to Dulong Gorge—about 20 km (12 mi.) to the gate at Heiwadi (27.7766140, 98.6019980). Having had too many bad experiences, I did not approach the guards. The only vehicles going through were trucks with construction materials. It seems even in normal times private cars cannot enter Dulong Gorge—tourists, in typical China style, transfer to minibuses.
I walked back to Gongshan, following a beautiful but adventurous forest path—steep with several parts washed down the hillside in the rain.
For the next three days I selected valleys in the extremely biodiverse Gaoligong Mountains. I chose routes at random or from Google Earth, walked up until tired or around 2 p.m., then came back down. The forest is excellent, and given good weather I would have carried on longer doing this. However, this behaviour aroused much suspicion in the police, who visited my hotel every day for explanations. It was not pleasant. They specifically said not to try to reach Dulong Gorge—which actually would be possible for a fit walker.
I looked into walking from Dimaluo (27.9351699, 98.7003200) in the Salween Valley to Cizhong (28.0248200, 98.9066500) in the Mekong Valley but was told too much snow and too bad a road.
At this point continuous rain set in, and I decided the best option was to retrace my steps to Lushui. The police were much easier leaving the valley and it felt good to be free from their attention in Lushui.
I clocked 44 species and had some of the best walks of my life around Gongshan. The town looks a bit grotty with the high humidity but has the potential to be a first-class trekking centre.
The following is the list of birds I noted around Gongshan. Hyperlinks connect to entries in Craig Brelsford's Photographic Field Guide to the Birds of China:
Lesser Coucal Centropus bengalensis
Asian Koel Eudynamys scolopaceus
House Swift Apus nipalensis
Chinese Pond Heron Ardeola bacchus
Himalayan Buzzard Buteo refectus
Short-billed Minivet Pericrocotus brevirostris
Bar-winged Flycatcher-shrike Hemipus picatus
White-throated Fantail Rhipidura albicollis
Red-billed Blue Magpie Urocissa erythroryncha
Grey-headed Canary-flycatcher Culicicapa ceylonensis
Green-backed Tit Parus monticolus
Barn Swallow Hirundo rustica
Puff-throated Bulbul Alophoixus pallidus
Black Bulbul Hypsipetes leucocephalus
Hume's Leaf Warbler Phylloscopus humei
Buff-throated Warbler P. subaffinis
Grey-cheeked Warbler P. poliogenys
Davison's Leaf Warbler P. intensior
Slaty-bellied Tesia Tesia olivea
Chestnut-crowned Bush Warbler Cettia major
White-browed Fulvetta Fulvetta vinipectus
Grey-hooded Fulvetta F. cinereiceps
Rufous-headed Parrotbill Psittiparus bakeri
Brown-winged Parrotbill Sinosuthora brunnea
Rufous-capped Babbler Cyanoderma ruficeps
Rusty-capped Fulvetta Schoeniparus dubius
Beautiful Sibia Heterophasia pulchella
Grey Sibia H. gracilis
Blue-winged Minla Actinodura cyanouroptera
Silver-eared Mesia Leiothrix argentauris
Verditer Flycatcher Eumyias thalassinus
Plumbeous Water Redstart Phoenicurus fuliginosus
White-capped Redstart P. leucocephalus
Güldenstädt's Redstart P. erythrogastrus
Siberian Stonechat Saxicola maurus
Fire-breasted Flowerpecker Dicaeum ignipectus
Black-throated Sunbird Aethopyga saturata
Green-tailed Sunbird A. nipalensis
Citrine Wagtail Motacilla citreola
Grey Wagtail M. cinerea
White Wagtail M. alba
Rosy Pipit Anthus roseatus
Olive-backed Pipit A. hodgsoni
Chinese Long-tailed Rosefinch Carpodacus lepidus
PHOTOS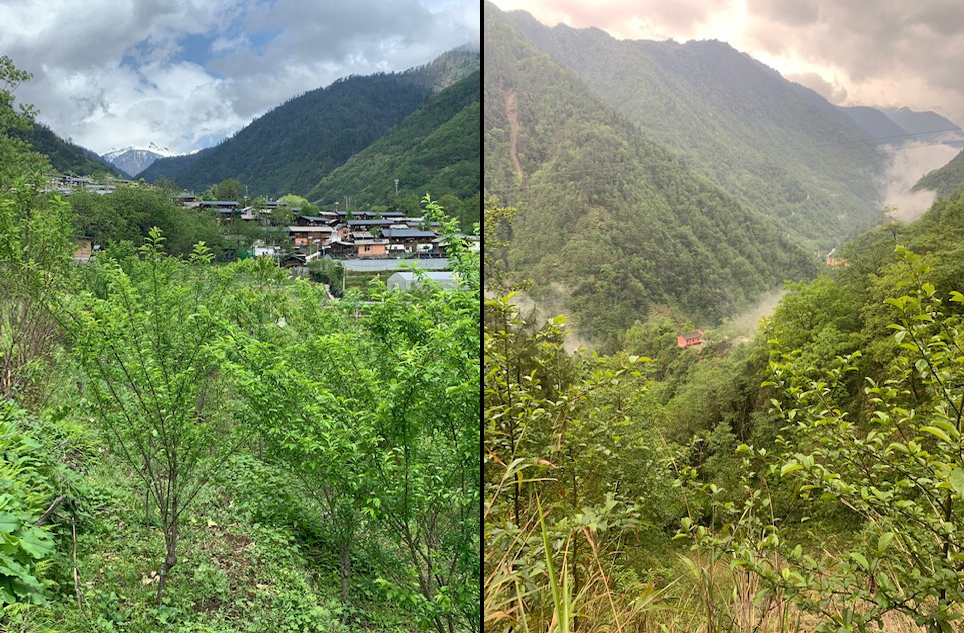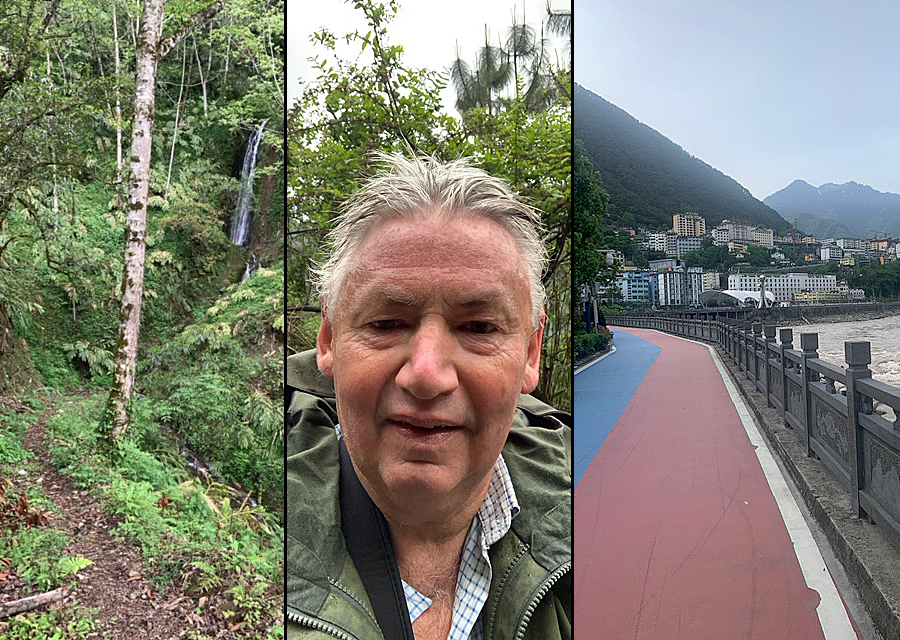 MORE ON BIRDING IN YUNNAN
shanghaibirding.com offers unparalleled coverage of birding in Yunnan, China. Sample our posts: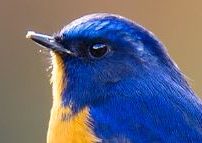 • Eastern Himalayan Birds in the Majestic Dulong Gorge: We birded the remote valley in northwest Yunnan, noting 170 species. Among our many spectacular finds were flocks of 300 Grandala, Ibisbill in the thundering Dulong River, and one of the world's least-known deer, the mysterious Gongshan Muntjac. We noted western Yunnan specialties Rufous-breasted Bush Robin and Golden-naped Finch.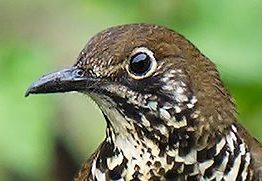 • Himalayan Thrush and Fire-tailed Myzornis in Dulong Gorge: shanghaibirding.com founder Craig Brelsford became one of the first birders to visit Dulong Gorge in northwest Yunnan. In collaboration with Per Alström, Brelsford photographed and sound-recorded Himalayan Thrush. Brelsford's team found the exquisite Fire-tailed Myzornis as well as other species with limited ranges in China, among them Scaly Laughingthrush and Scarlet Finch.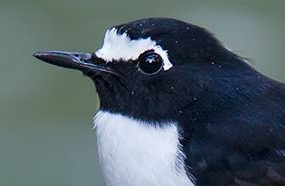 • Himalayan Specialties in Yunnan's Gaoligong Mountains: This 47-day expedition included visits to Tengchong and Nabang and 25 nights at Baihualing in Yunnan's Gaoligong Mountains. At Baihualing, we visited the bird-photography blinds, finding there Slender-billed Scimitar Babbler, Grey-sided Laughingthrush, and Red-tailed Laughingthrush. In Nabang on the border with Burma, we found several species whose ranges just touch China, among them Wreathed Hornbill and Black-backed Forktail.
Read shanghaibirding.com contributor Mark Havenhand's series on birding western Yunnan: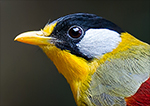 • Birding Baihualing, China's Greatest Birding Hotspot, Amid the Pandemic: shanghaibirding.com contributor Mark Havenhand squeezed in 2½ productive days at the birders' mecca in the Gaoligong Mountains. Havenhand noted many specialties of western Yunnan, among them Silver-eared Mesia and Flavescent Bulbul. Was a visit to the partially closed resort worth it? Click to read Havenhand's advice.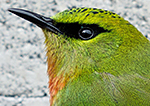 • Fire-tailed Myzornis at Pianmazhen, Near the Sino-Burmese Border in Western Yunnan: Contributor Mark Havenhand made his brief visit count, netting exhilarating views of Himalayan species Fire-tailed Myzornis plus other regional specialties such as Black-hooded Oriole. "The whole region is a paradise for the fit birder," writes Havenhand.
Featured photo: On a visit to the Salween River Valley around Gongshan, Yunnan in April, shanghaibirding.com contributor Mark Havenhand noted specialties of southwest China. Among them are, clockwise from L, Bar-winged Flycatcher-shrike Hemipus picatus, Beautiful Sibia Heterophasia pulchella, Green-tailed Sunbird Aethopyga nipalensis, Rusty-capped Fulvetta Schoeniparus dubius, and Puff-throated Bulbul Alophoixus pallidus. (Craig Brelsford)

Be notified every time we post. Send an
email with "Subscribe" as the subject to
info@shanghaibirding.com
Donate to Shanghai Birding!