by Steven Bonta
for shanghaibirding.com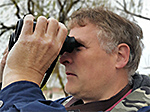 After months of coronavirus, quarantine, and restricted travel, spring 2020 arrived emphatically in eastern China, and with it, the spectacular annual surge of northbound migrants along the East Asian Flyway. Shanghai's Cape Nanhui is less than convenient at the moment for those of us without cars; the closure of the Magic Hotel and its conversion to a quarantine facility for coronavirus patients have resulted in police cordons barring vehicular access to the shore road and the microforests after about 8 a.m., and no buses are available to convey birders back to the Dishui Lake Subway Station. Moreover, the crowds of day-trippers that, in saner times, congregated in the lawns and recreational areas around the hotel, have been forced to spread out along the coast road, with the result that several of the microforests have (temporarily, let us hope) been turned into picnic and barbecue areas, with noisy parties depositing trash and driving away birds and birders.
Accordingly, I decided, along with Andreas Goeckede, an excellent local bird photographer who has become a fixture at Nanhui, to leave Shanghai for the first time in months, and explore the coastal birding areas further north along the coast of Jiangsu. We decided to take advantage of the May Day holiday weekend to spend three days exploring Dongtai, in particular the UN World Heritage site near the village of Tiaozini, probably the best place on earth to find the critically endangered Spoon-billed Sandpiper and Nordmann's Greenshank. We hoped also to visit nearby Yangkou, once another popular spot, but neglected lately by birders because of the recent and rapid industrialization of the area.
We left on a sultry Sunday morning, 3 May, unsure of what we would find once we left Shanghai. We had been assured that the Green Tree Hotel in Tiaozini would accept us, as long as we could prove we had not left China recently, but we knew that the situation was still potentially unstable, with reports of new outbreaks of the virus in the northeast impeding the long-awaited return to national normalcy.
We drove straight to Dongtai, encountering virtually no traffic, and making the trip in a blistering two and a half hours.
At the entrance to the birding areas (32.761307, 120.952457), we received a shock: access to the shore road was blocked, and thousands of visitors were being directed to a large new parking area, where they were then boarding sightseeing buses and being taken to the coast. In effect, Dongtai had been transformed into a large tourist area since the last time we visited, in October of last year. We decided to make the best of the situation and bird the enormous expanse of inland fish ponds and other waterways, as well as the areas of planted woods that line the many access roads and, in some cases, the land between successive wetlands. After all, the tide along the coast was near the high-water mark, so it was unlikely that we would see many birds along the shore road. We resolved to return the next morning at the crack of dawn, when we hoped we could gain access to the shore road and the coastal mudflats at low tide—and perhaps find some rare shorebirds.
As we started off exploring the many dirt roads that give access to the fish ponds and other artificial wetlands, we quickly discovered that many of Dongtai's shorebirds had indeed moved inland with the tide. We found many flocks of shorebirds gathered on the sand bars and mudflats of almost every pond with low water. We found Black-winged Stilt, Common Greenshank, Common Redshank, Spotted Redshank, Sharp-tailed Sandpiper, Red-necked Stint, and Black-tailed Godwit, while overhead wheeled Gull-billed Tern, Common Tern, and Little Tern. Also abundant were Chinese Grosbeak, which lined the electrical wires. Grey-headed Lapwing, which breed in the area, were noisy and conspicuous. We noted Common Kingfisher and Pied Kingfisher.
Relieved as we were to find shorebirds, the glory of our first day at Dongtai was in the planted forests along the roads and paths, which quivered with birds. Leaf warblers were so abundant that their calling produced a more or less permanent background white noise of twittering. They were massed by the thousands everywhere we went, feeding among the acacia blooms, but always difficult to see. We eventually saw Arctic Warbler, Pallas's Leaf Warbler, Sakhalin Leaf Warbler, and Dusky Warbler. Manchurian Bush Warbler, with their explosive burble, were also common. We continued to note large flocks of Chinese Grosbeak—hundreds in all, almost everywhere we stopped. On one memorable stretch of path, we found a nice flock of Ashy Minivet. Grey-streaked Flycatcher were everywhere, as well as the occasional Asian Brown Flycatcher, Mugimaki Flycatcher, and Narcissus Flycatcher. The most common bunting species was forest-loving Tristram's Bunting. Black-faced Bunting were also numerous.
The biggest surprises in the wooded areas, however, were not songbirds. At the edge of one rib of trees following the road, we found an exquisite Black-capped Kingfisher, which proved to be extremely wary. After many attempts to get near the bird, only to have it dive off into the trees, Andreas finally managed to take a single serviceable picture.
An even bigger surprise was a single Rufous-bellied Woodpecker, a rare migrant in eastern China. This stunningly beautiful woodpecker—a lifer for both of us—allowed us a fairly close approach as it hitched its way up a tree beside the road. By contrast, a Great Spotted Woodpecker we found earlier in the day was extremely shy.
Despite the heat and the lack of access to the main shore road, we had a satisfying first day, logging 78 species in about six hours of birding. Toward the end of the afternoon, we managed to find our way to the entrance area by another route, and were flabbergasted to see thousands of people thronging around a brand new mall with various concession stores, and crowding on beaches and mudflats that used to be the domain of migrating shorebirds. Access to the shore road was now blocked by a guard house and barrier, and only noisy buses were being allowed to ply it. Along the shore, we saw tents, barbecues, Frisbees, kites, and massive crowds of people walking along the shore road—this, in a UN-designated World Heritage Site for bird conservation.
Glumly, we made our way to the Green Tree Hotel, hoping against hope that the shore road would be open the following morning.
The next day, we left at 5 a.m. and were surprised that the weather had turned much colder overnight. As we had hoped, the new recreation area was deserted, and the shore road was accessible. Instead of hordes of day-trippers, only a handful of local fishermen could be seen far out on the tidal flats. The line of the sea was at least a kilometer offshore, and we hoped that shorebird sightings would be forthcoming. Parking the car and donning our boots, we headed out amidst the hulls of beached fishing boats, many of which looked to be abandoned. A chill wind blew across the flats, bringing with it a welcome sight: Saunders's Gull, a local specialty. We could see small groups of tiny shorebirds skittering about on the flats, and eventually began ticking them off: Kentish Plover, Lesser Sand Plover, Great Knot, Terek Sandpiper, and Red-necked Stint. Further out loomed groups of Grey Plover and Bar-tailed Godwit, along with a few Eurasian Curlew and Far Eastern Curlew. However, try as we might, we found no Spoon-billed Sandpiper, nor any Nordmann's Greenshank.
After an hour or so in the stinging cold wind, we trudged back to the car and continued on up the coast road, now nearly deserted. We saw few shorebirds overall, but here and there, more curlews (including a number of Eurasian Whimbrel), Terek Sandpiper, and Grey-tailed Tattler kept things interesting.
Several miles up the road from the entrance, we found what turned out to be the bird of the trip. I noticed a large gull standing alone in the shallow surf just offshore, and Andreas was able to take some nice pictures. To our surprise, it turned out to be a Pallas's Gull, the giant black-headed gull of interior Eurasia, very far from its habitual range.
As we followed the shore road away from the coast, we discovered a shallow lake covering several hectares that was covered with birds. Here we found our first large concentrations of Pied Avocet and Eurasian Oystercatcher, as well as a few lingering ducks—Eurasian Teal, Garganey, and Eurasian Wigeon. A number of smaller shorebirds—stints and Marsh Sandpiper prominent among them—mingled among the larger birds, and a single Common Snipe (our only snipe of the trip) flew off at our approach. In the dense reed beds chattered Black-browed Reed Warbler, and a single female Bluethroat flew into view. Overhead, Common Tern and Little Tern filled the skies. Several larger Caspian Tern rested on the mudflats beside the lake, in the company of large flocks of Saunders's Gull.
A few miles farther on, we finally found a couple of Nordmann's Greenshank in the company of some other shorebirds, on the muddy banks of a broad canal emptying onto a broad marshland. Nearby, in an area of mudflats and sandbars along a wide creek that had yielded nice results the previous October, we turned up another congeries of shorebirds that included several beautiful Curlew Sandpiper.
Despite the much colder weather, the woodlands continued to produce. We found again the shy Black-capped Kingfisher of the previous day, as well as more warblers and grosbeaks. To our great surprise, we turned up a second Rufous-bellied Woodpecker, this one even more cooperative than the first.
By day's end, we had racked up a very respectable 95 species, with a two-day total of well over a hundred. With the weather for Day 3 forecast to be more of the same, we decided to drive down the coast 30 kilometers to the Yangkou area, to see whether the place still has good birding after years of unchecked development.
Coming from the north, we first entered Yangkou via the "Magic Wood" area (32.577320, 121.004202), and were immediately impressed by large numbers of Azure-winged Magpie, a new species for the trip. Here too leaf warblers and Chinese Grosbeak were abundant, and here too we found Manchurian Bush Warbler and Grey-streaked Flycatcher. Because our primary objective was shorebirds and whatever microforests might still be found around the town, we continued south along the shore road, watching the deteriorating weather with apprehension.
The Haiyinsi Temple Wood (32.560361, 121.039806) was off limits, the temple grounds still being closed to the public because of lingering coronavirus concerns. But we found plenty of other microforests as we began driving south along the coast road, many of which harbored a nice array of passerines in the cold, drizzly weather. Among the migrants we found were Meadow Bunting, Yellow-rumped Flycatcher, Grey-backed Thrush, Dusky Thrush, Grey-streaked Flycatcher, Rufous-tailed Robin, and Swinhoe's White-eye. In an extensive marshy area behind one stretch of microforest, a flock of around 50 White-winged Tern swooped in to join Common Tern and Little Tern.
However, our real interest was in ascertaining the status of the shorebird migration at Yangkou. As we had feared, the seacoast side of the road was mostly off-limits, with side roads out the various levees now guarded by watchmen and gates. Industrialization was everywhere, with new plants on both sides of the road, and ubiquitous wind turbines with their Aeolian whine a distraction at every turn. However, as we got several miles out of town, the shore road emptied out, and the cordgrass that had overgrown most of the mudflats closer to town disappeared. A green mesh fence surmounting the seawall appeared, but locals appeared to pay it no mind, as several of them were out on the marshes gathering driftwood.
And then we saw the shorebirds, a broad black belt of birdlife only a few hundred meters offshore, feeding near the edge of the incoming tide. From the seawall I put my scope on the flock, and saw tens of thousands of birds, with the flock stretching off down the coast as far as I could make out, a kilometer or more.
We found a partly open gate in the fence, fortuitously located right near where the thickest part of the immense flock was feeding, and decided simply to position ourselves at the base of the seawall, and wait for the incoming tide to push the birds to us.
Sure enough, the flock drifted closer and closer, with large portions lifting off, wheeling overhead, and landing ever nearer to the wall. There were so many birds that some of the larger flocks seemed to darken the sky itself, a spectacle seldom observable anywhere on the earth in the 21st century. We saw thousands of Bar-tailed Godwit, Lesser Sand Plover, Red-necked Stint, and Grey Plover and tens of thousands of Dunlin (the most abundant species). Here and there were smaller groupings of Kentish Plover and Terek Sandpiper. As the flock was pushed to within 15 m of us, we could finally make out several Spoon-billed Sandpiper skittering about among the stints. We waited until the tidewater was swirling near our boots before returning to the car, cold and damp, but exuberant. We drove on down the coast for another couple of kilometers before the huge shorebird flock finally petered out.
With the weather continuing to deteriorate and facing a long drive back to Shanghai, we decided to wrap up our expedition. We had seen a respectable 60 species in only a few hours of birding in less than optimal conditions. The shorebird flock at Yangkou was by far the largest we encountered on this trip. We can report that Yangkou is still birdable, though quite different from Dongtai. However, birders should not have unrealistic expectations. Yangkou is an industrial area, and finding the big shorebird flocks is not as easy as it once was. Dongtai, while not undergoing industrialization along the shoreline, is being transformed into just another beach resort, and, for now, access to the shore road by vehicle is possible only early in the morning.
The future of both of these world-class migratory bird hotspots is very much in doubt. But on this outing, we logged over 120 species, and returned to the urban sprawl of Shanghai well-satisfied.
PHOTOS BY ANDREAS GOECKEDE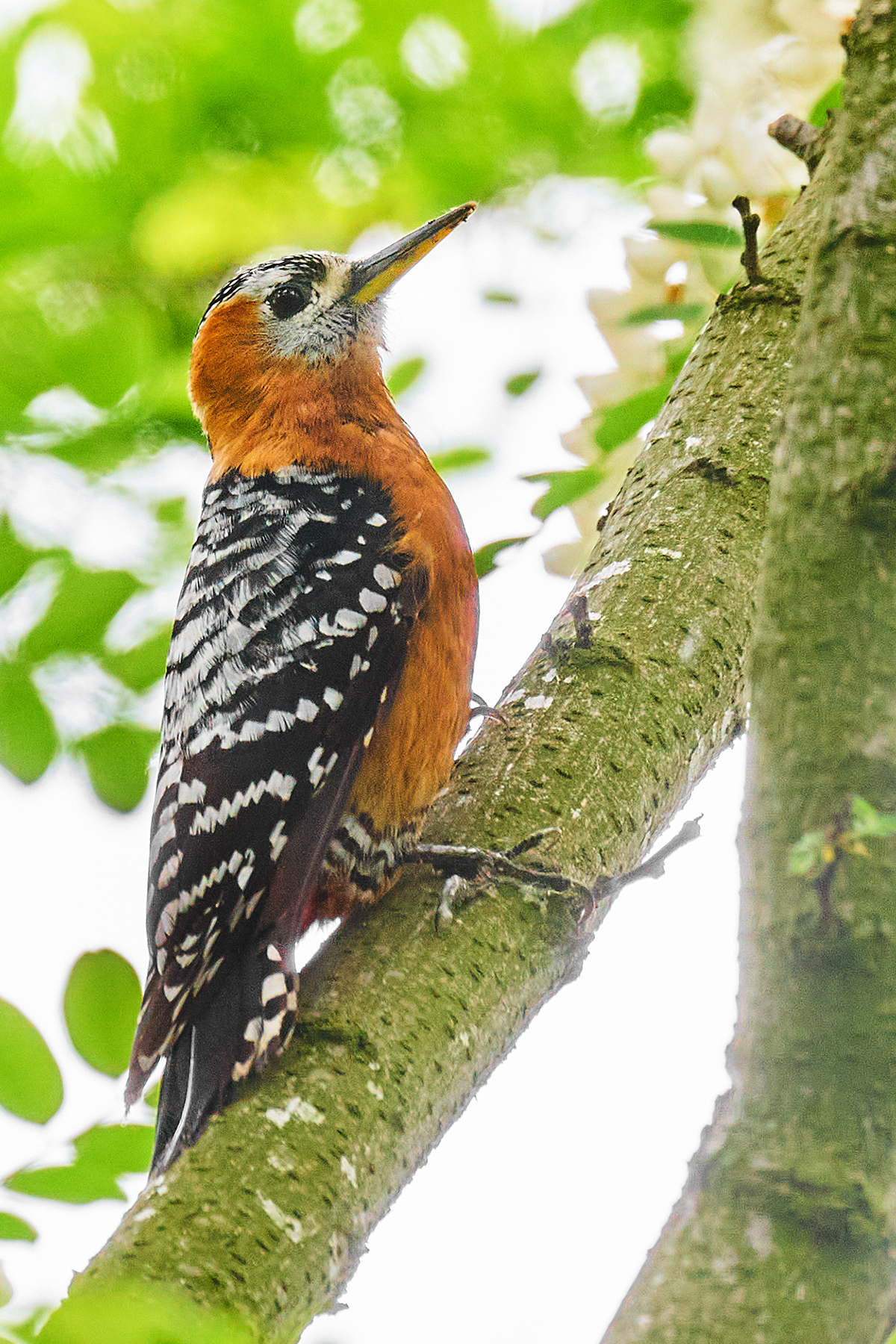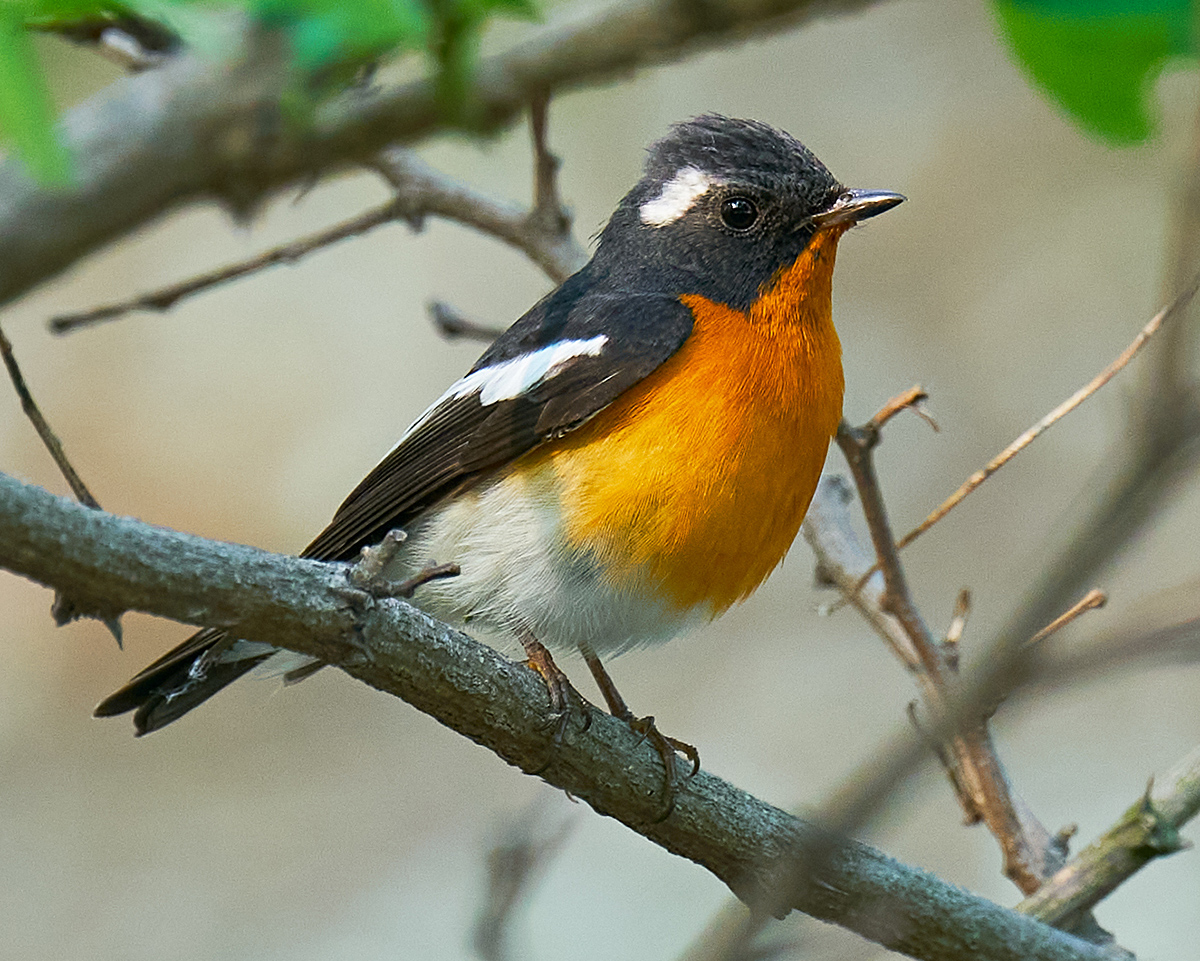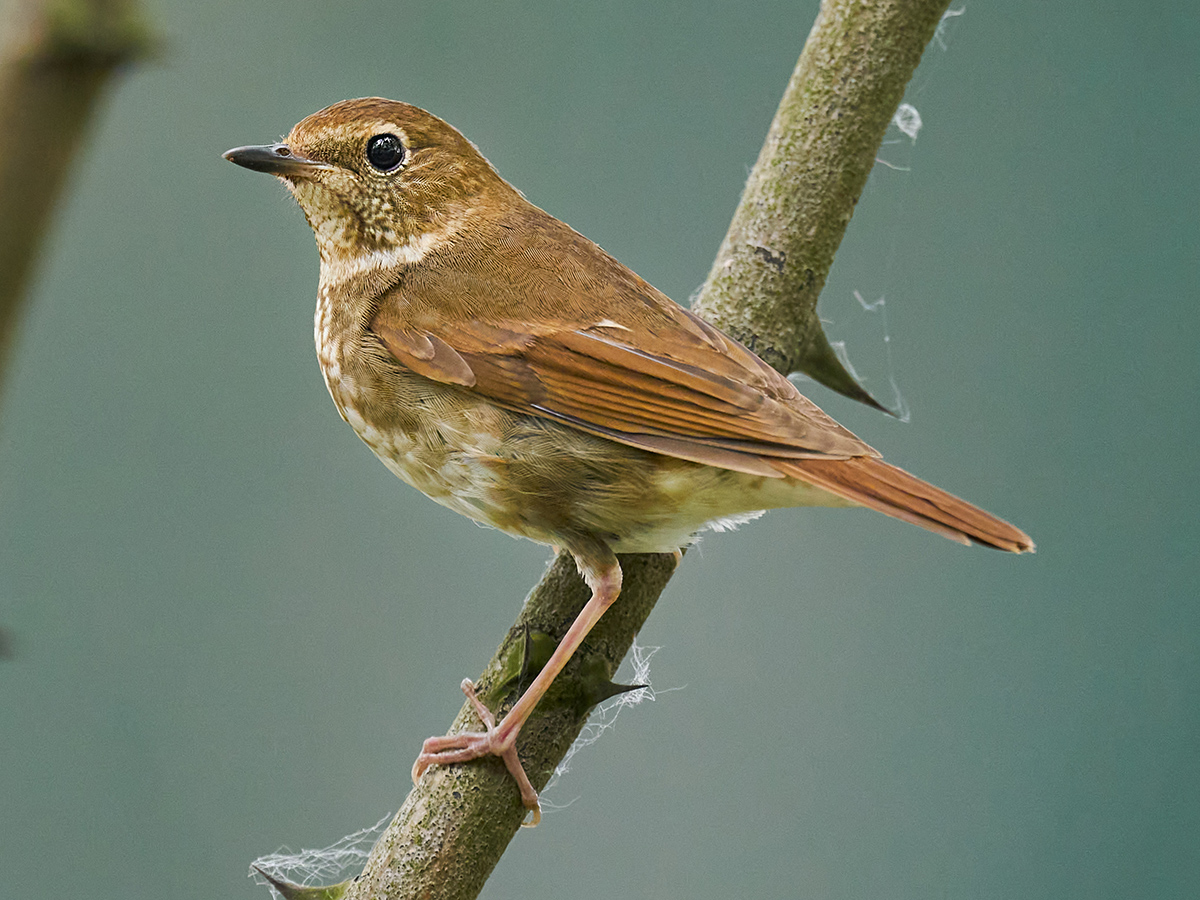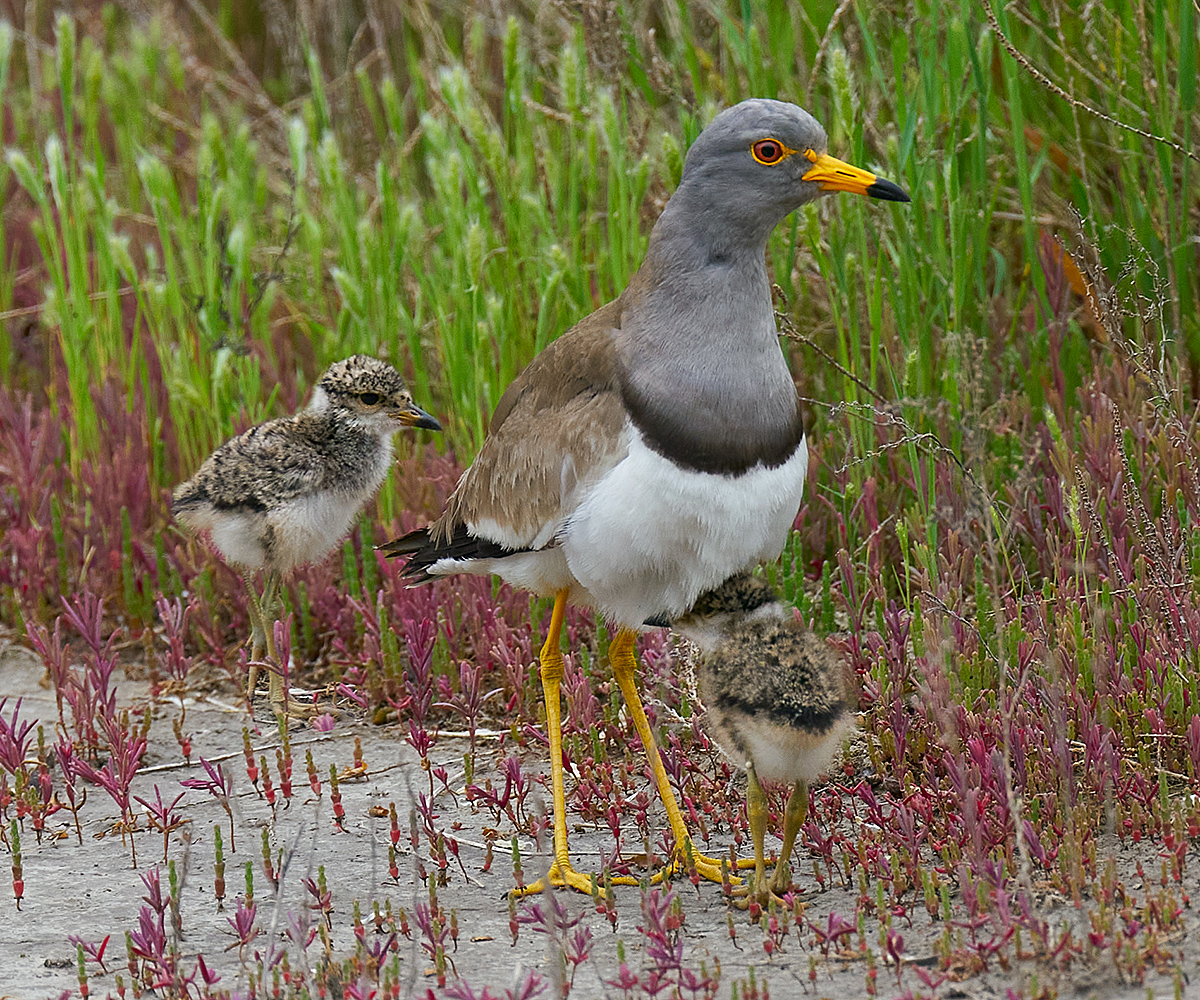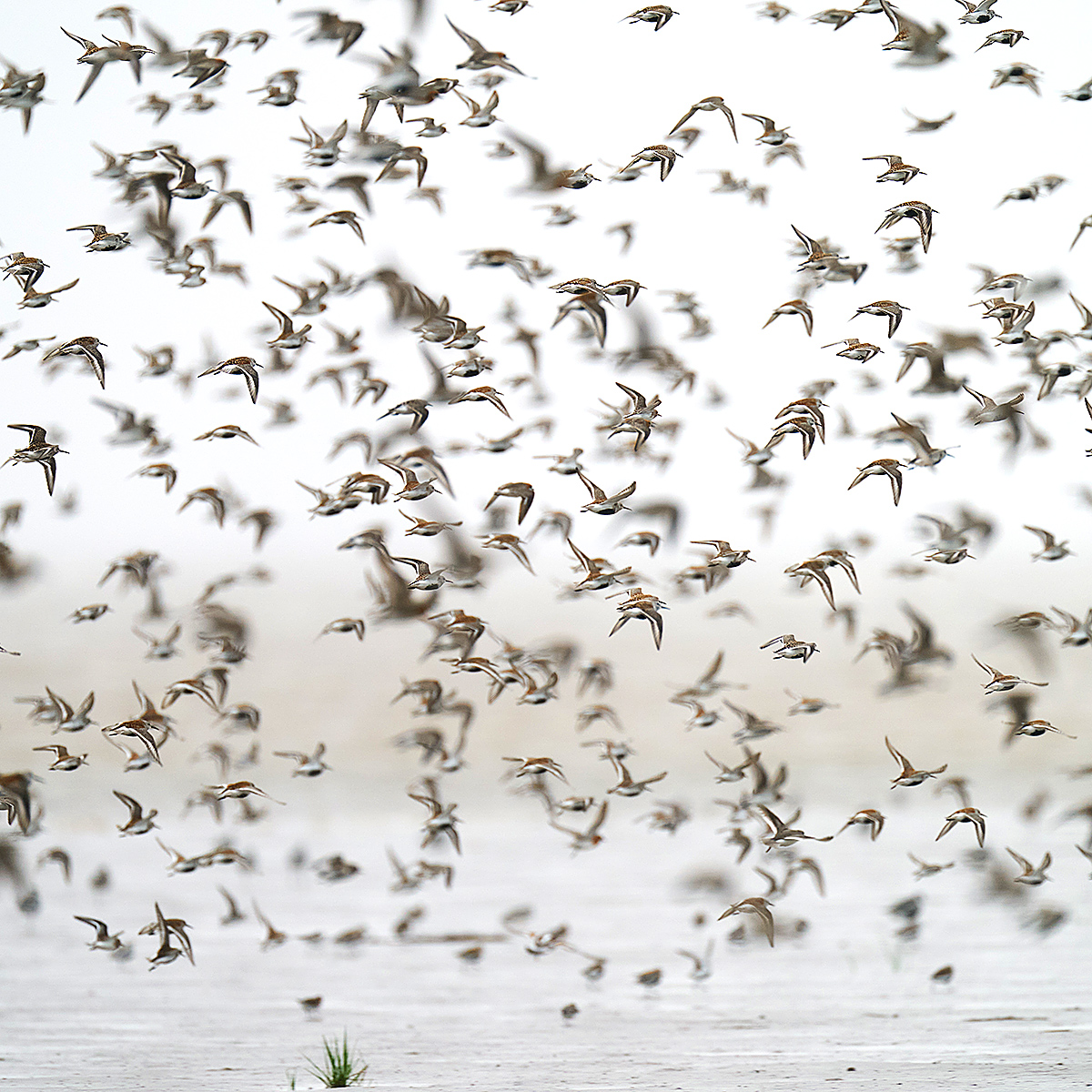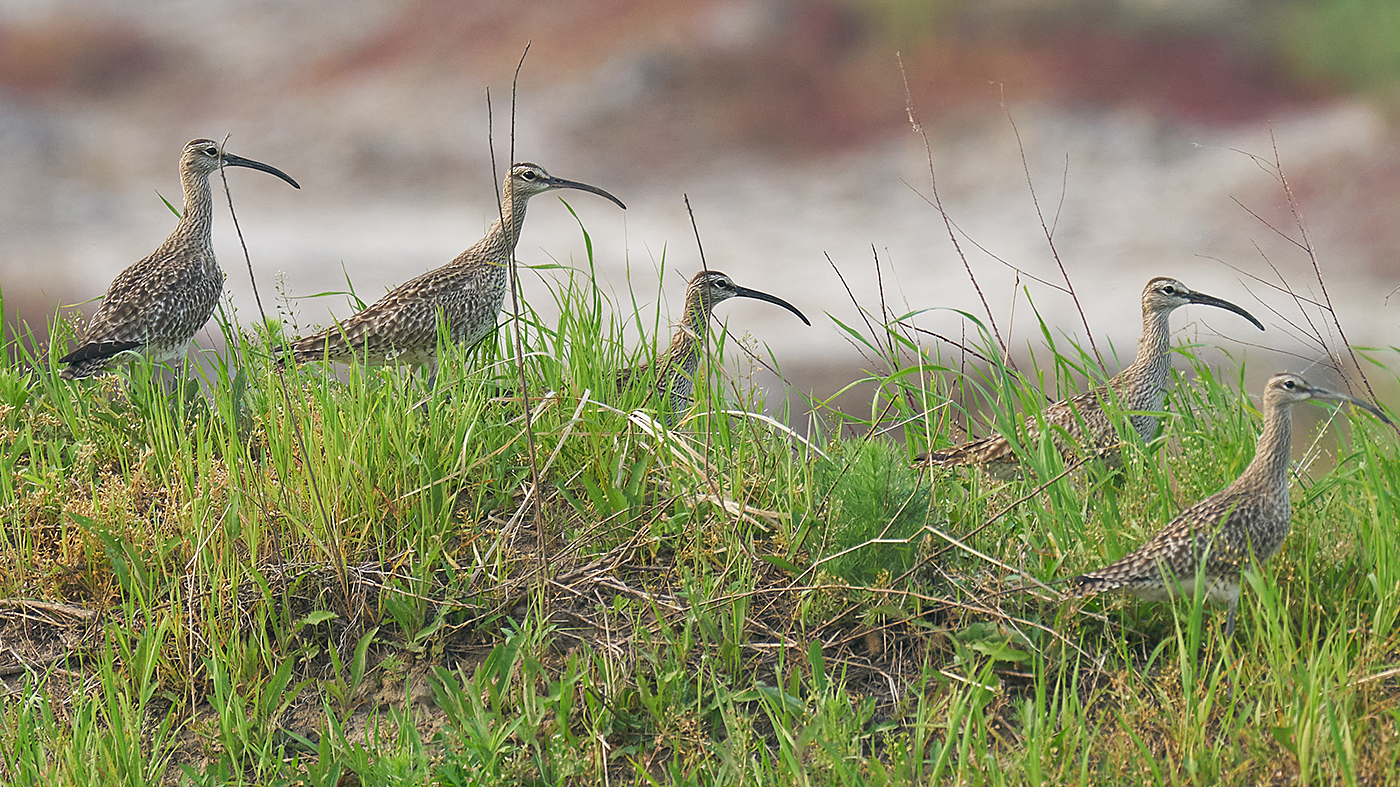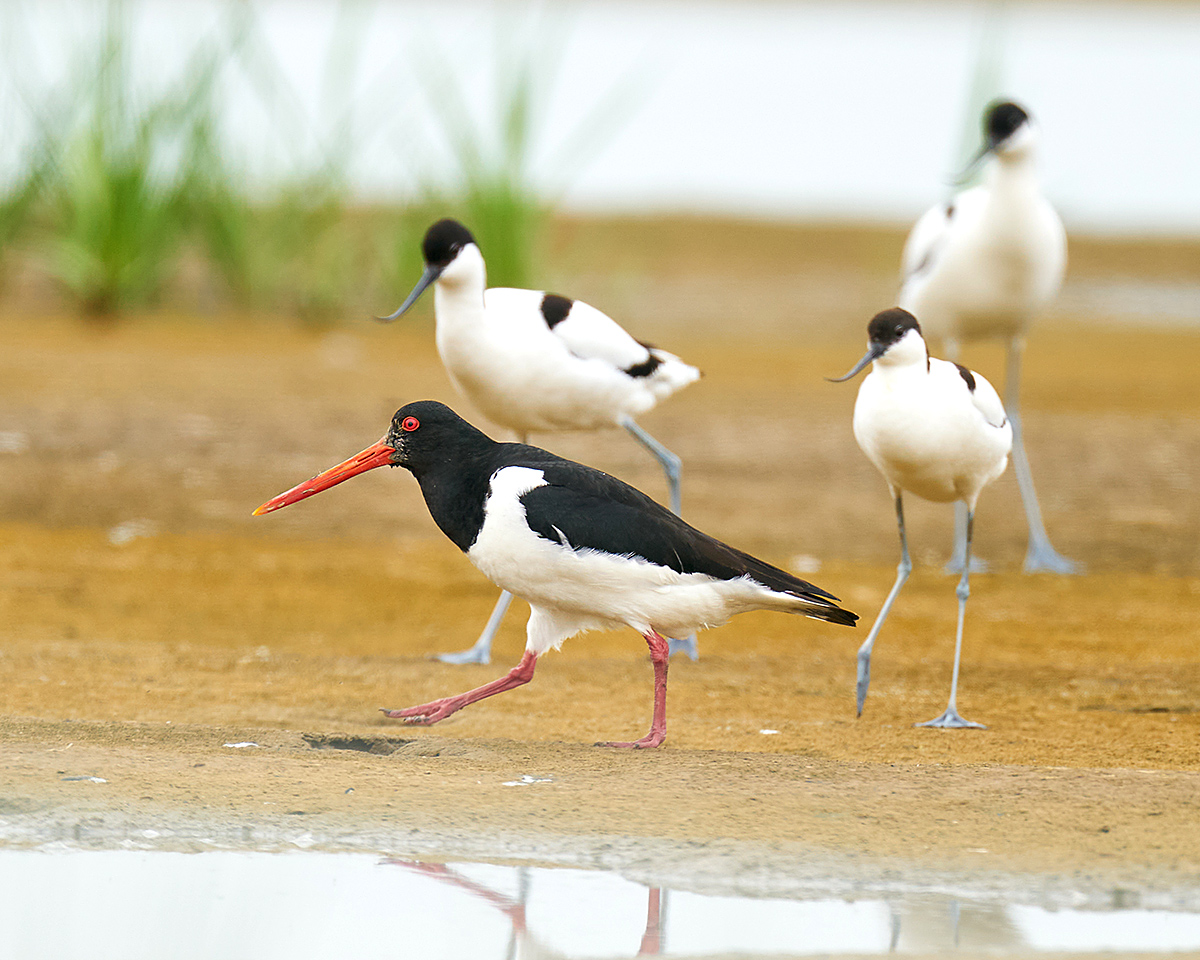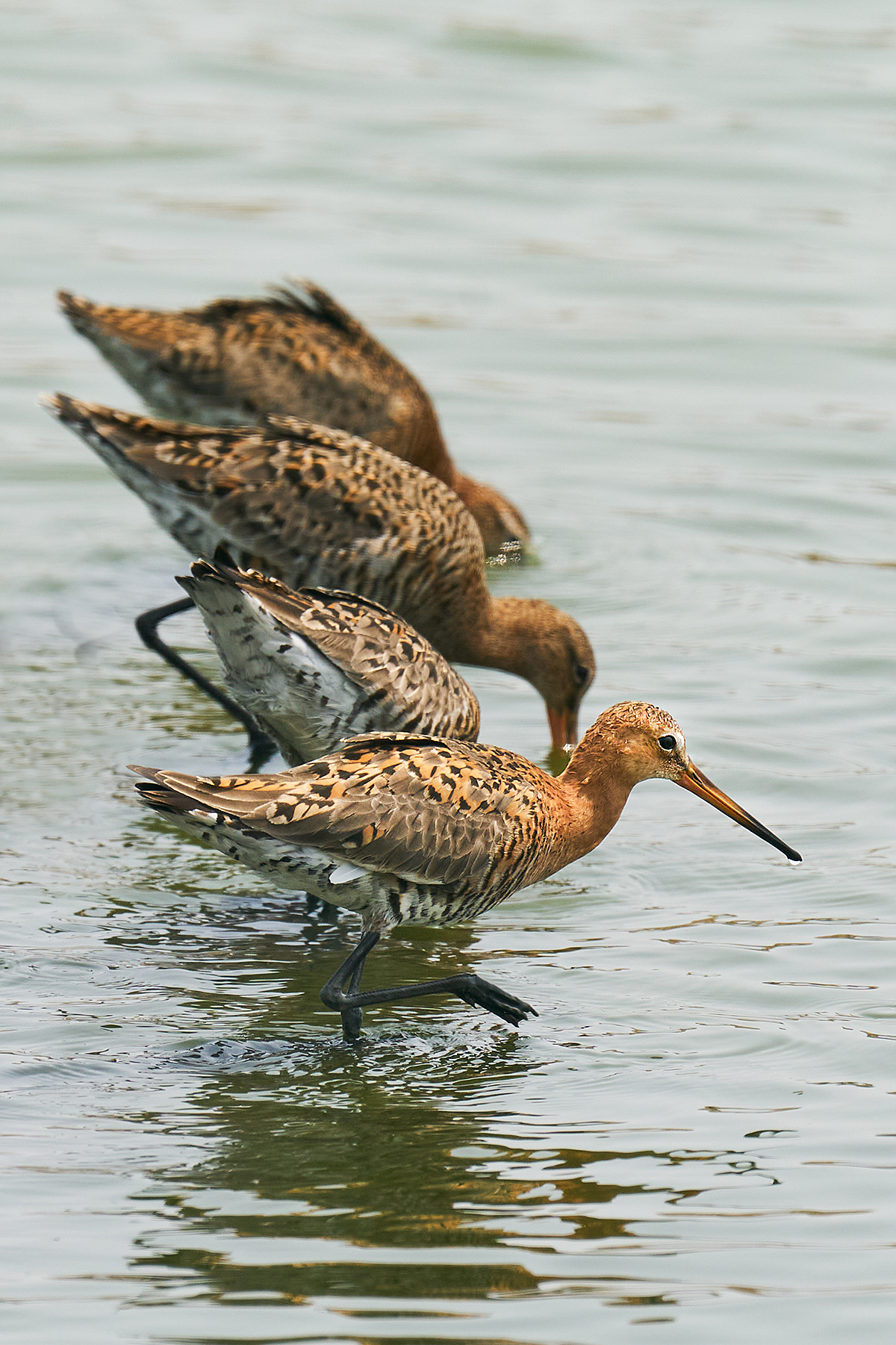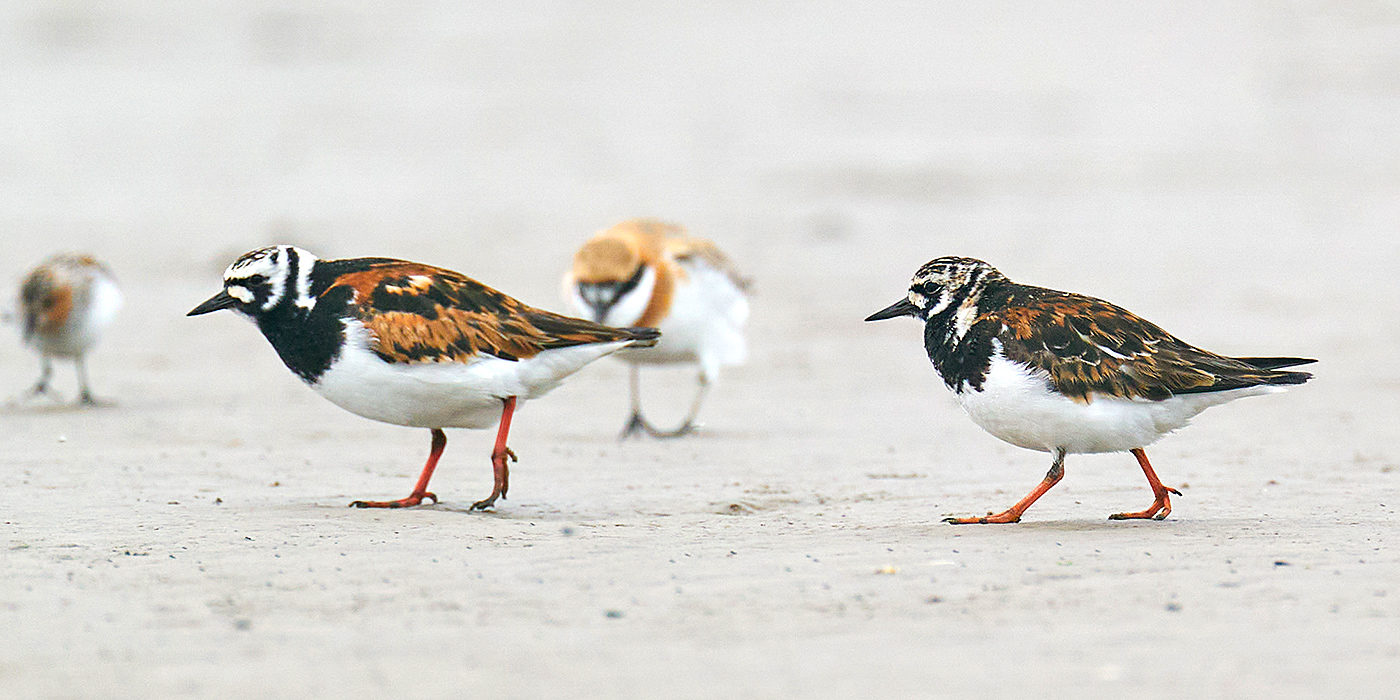 FURTHER READING
shanghaibirding.com offers unmatched coverage of Jiangsu birding: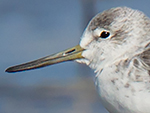 DONGTAI (Tiaozini): Coastal area 250 km north of Shanghai. Flocks of more than 700 Nordmann's Greenshank have been recorded there. Spoon-billed Sandpiper is a regular visitor, and during migration season there is a sizable presence of Far Eastern Curlew, Great Knot, and Terek Sandpiper.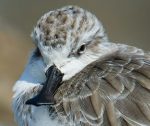 YANGKOU (Rudong): The fishing town north of Shanghai has declined in the face of manic development. It formerly achieved fame for its mudflats, an important staging area for Spoon-billed Sandpiper. The best times to visit are during the spring migration (March-May) and autumn migration (August-October).
YANCHENG: 300 km north of Shanghai, well-known as a winter home of Red-crowned Crane and Oriental Stork.
NANJING: One of the best places to bird in the provincial capital is Nanjing Zhongshan Botanical Garden. Fairy Pitta breeds at Laoshan National Forest Park. Accessible from Shanghai by bullet train.
See also
• Birding the Jiangsu Coast in August
• Winter-plumage Spoon-billed Sandpiper Noted 12 Aug. at Dongling, an Unexpected Location on Jiangsu Coast
• Will Spoon-billed Sandpiper Hold On at Beleaguered Jiangsu Sites Such as Rudong-Yangkou?
Featured image: In May, the coastal areas of Jiangsu, the densely populated province north of Shanghai, abound with migrating shorebirds, songbirds, and even woodpeckers. Clockwise from L: Ashy Minivet Pericrocotus divaricatus, Eurasian Oystercatcher Haematopus ostralegus, Mugimaki Flycatcher Ficedula mugimaki, Eurasian Whimbrel Numenius phaeopus, and Rufous-bellied Woodpecker Dendrocopos hyperythrus. All by Andreas Goeckede, except Ashy Minivet (Craig Brelsford).

Be notified every time we post. Send an
email with "Subscribe" as the subject to
info@shanghaibirding.com
Donate to Shanghai Birding!