by Craig Brelsford
Founder, shanghaibirding.com
When birders say "Yangkou" or "Rudong," usually the next word out of their mouth is "Spoon-billed Sandpiper" (above). Though justifiably famous for being an important staging area for Spoon-billed Sandpiper and Nordmann's Greenshank, Yangkou offers much beyond those two endangered species. On a good day during migration season, an experienced birder can note from 80 to 120 species. On that long list will appear not only some of the most sought-after waders on Earth but also dozens of woodland birds found only in East Asia. Yangkou offers world-class birding.
MUDFLATS & INLAND ROOSTS
With a spotting scope, a good pair of waders, and a little luck, you can find Spoon-billed Sandpiper and Nordmann's Greenshank on the mudflats as well as at the roosting areas inland. The most accessible part of the mudflats is south of Yangkou. There, the Smooth Cordgrass (Spartina alterniflora) that has covered so much of the mudflats near town is not as thick.
These areas will serve up an all-star team of interesting waders, among them Grey-tailed Tattler, Far Eastern Curlew, Great Knot, and Red Knot. Rarities sometimes arrive, among them Dalmatian Pelican, Long-billed Dowitcher, and Asian Dowitcher. Interesting species are found at Yangkou year-round; the best times to visit are during the spring migration (March-May) and autumn migration (August-October).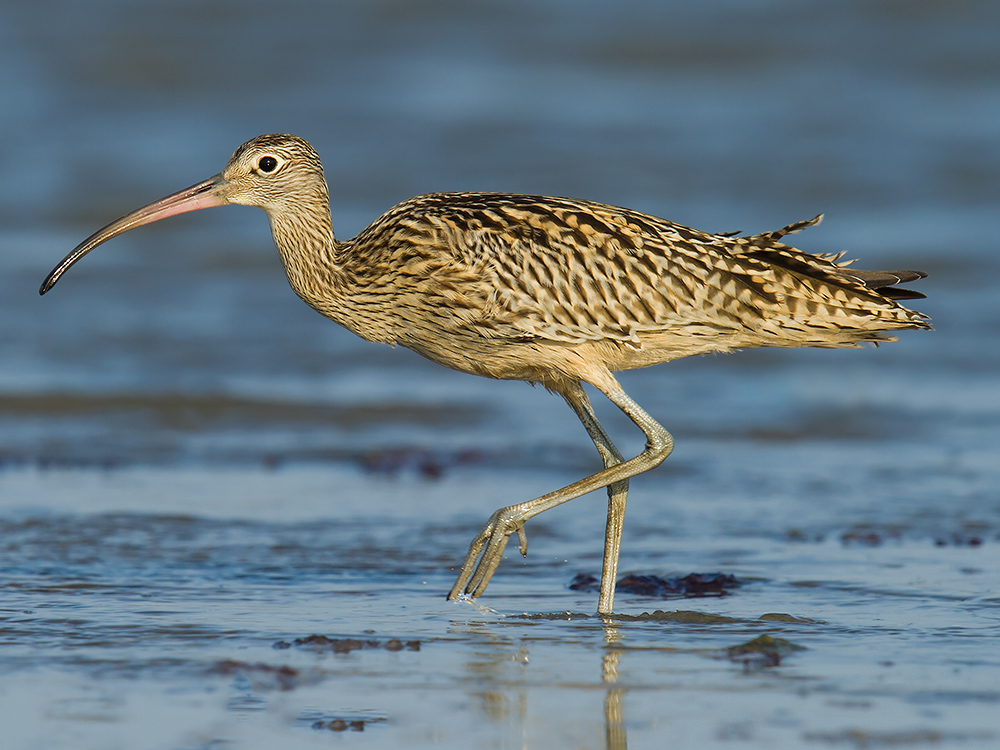 Please note that the tide does not come in uniformly along the coast. Looking in front of you, you may see the tide still a few hundred meters out, but unbeknownst to you, the tide has outflanked you and has already flooded the area between you and the shore. The way to avoid this situation is (1) know what time the tide is rising, know whether a spring or neap tide is expected, and start walking back well before the time the tide is expected to crest; (2) do not walk too far out, and keep in mind that the farther you walk out, the greater the risk that the tide will outflank you. Please note that it is hardly ever necessary, or even advisable, to walk more than 400 m from the shore. (The farther out the tide line is, the more widely the shorebirds will disperse, and the harder it will be to view them.)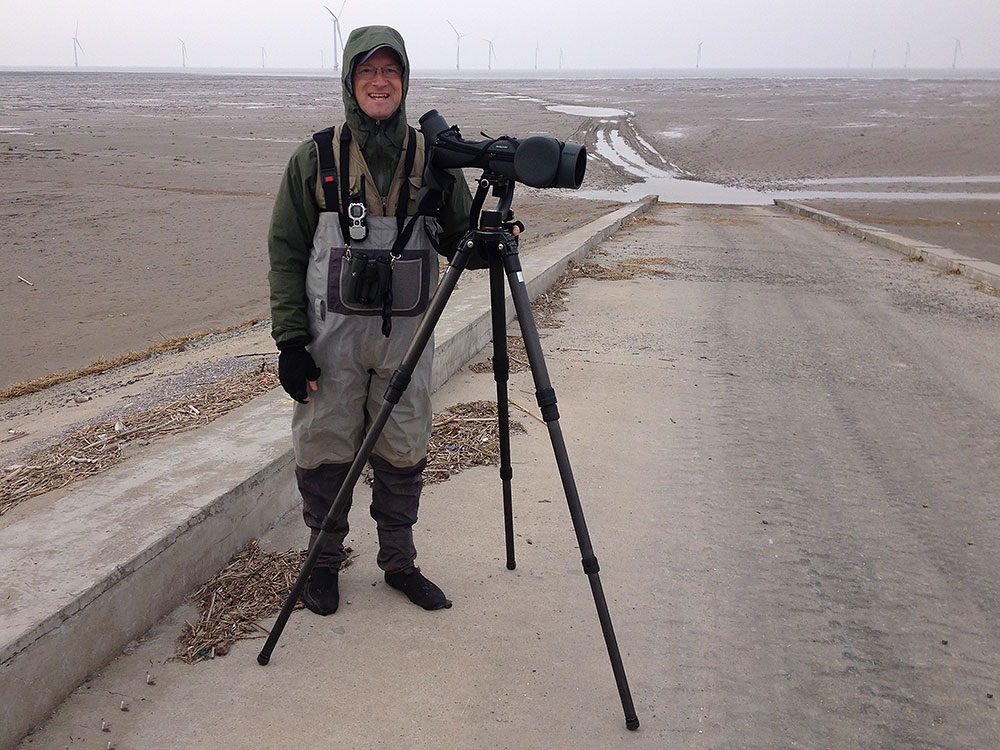 Try not to step in puddles the bottom of which you cannot see, and beware of tidal creeks; the water can be deep. Note finally that the mud at the base of the sea wall can suck you in like quicksand.
AROUND HAIYIN TEMPLE
Haiyin Temple (32.560366, 121.039813) alone is worth a trip to Yangkou. One of the best places to view woodland birds on the Chinese coast, this migrant trap attracts a breathtaking array of woodland migrants, among them Northern Boobook, Oriental Scops Owl, Fairy Pitta, Japanese Paradise Flycatcher, Asian Stubtail, White's Thrush, Eyebrowed Thrush, Grey-backed Thrush, Siberian Rubythroat, Rufous-tailed Robin, White-throated Rock Thrush, Narcissus Flycatcher, Yellow-rumped Flycatcher, and Blue-and-white Flycatcher.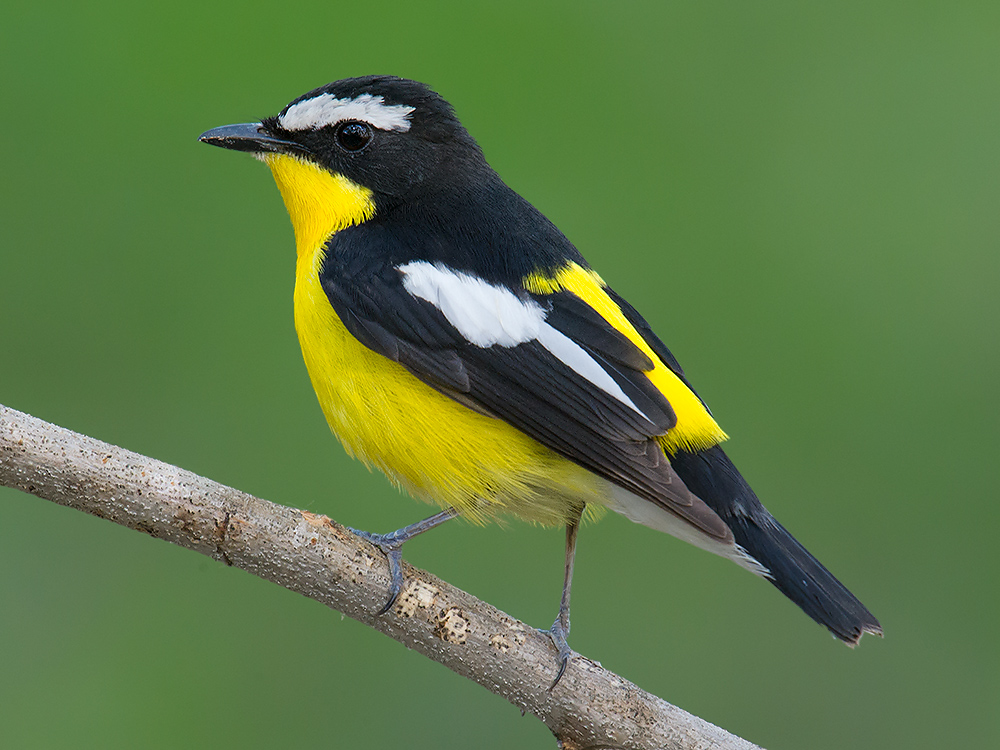 Haiyin Temple Back Forest (32.561944, 121.040895): Don't forget to walk around the temple to view this tiny, but strategically placed, bit of woodland. Sitting just a few meters from the sea wall, the trees here attract migrants just reaching land. Almost anything is liable to turn up here. Among the more regular species are Eurasian Woodcock, Grey Nightjar, Oriental Dollarbird, Bull-headed Shrike, Black-naped Oriole, and Siberian Thrush. Look at the mudflats below for shorebirds and gulls.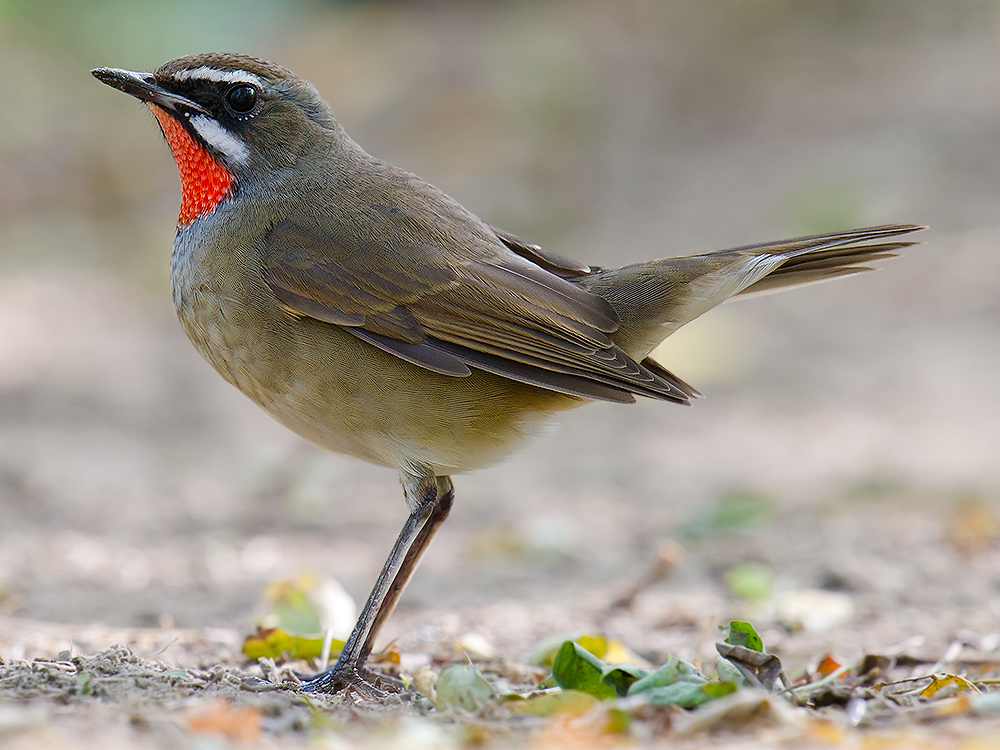 Microforest near Haiyin Temple (32.558531, 121.038190): The slightly lower ground here is less trampled and contains more undergrowth, perfect for species such as Thick-billed Warbler, Pallas's Grasshopper Warbler, and Lanceolated Warbler.
Reed Beds near Haiyin Temple (32.557483, 121.037355): Despite encroaching development, Reed Parrotbill are still found here. Brown-cheeked Rail have been found in both spring and winter, and Lesser Coucal can appear. Breeding Oriental Reed Warbler attract Common Cuckoo.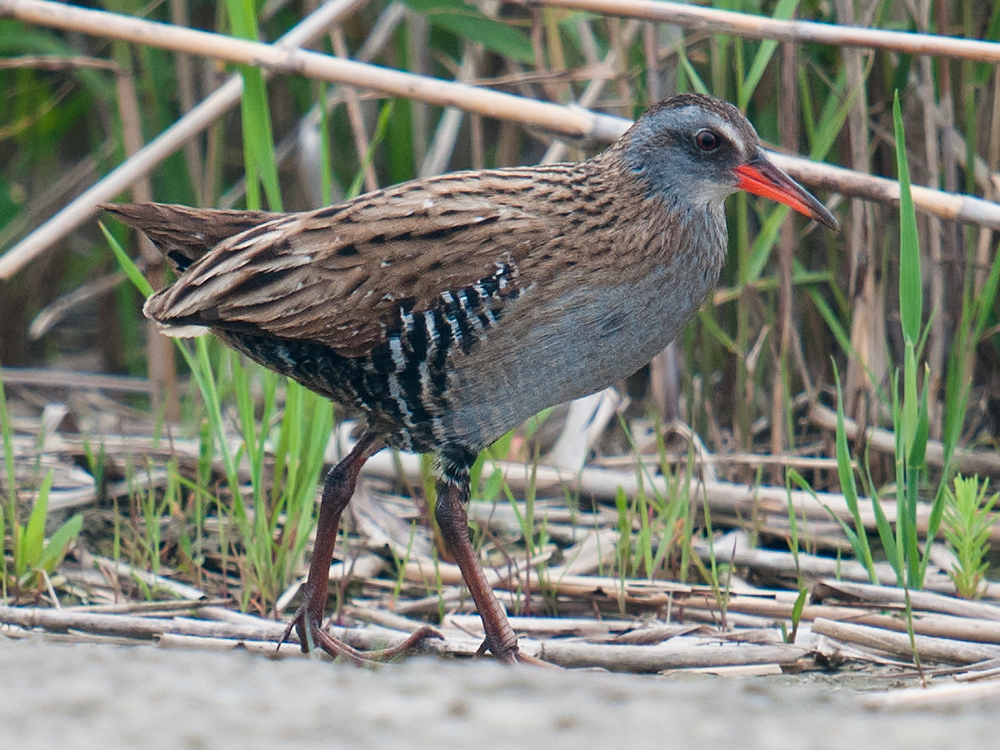 Go to "Birding Sites Around Shanghai"


Be notified every time we post. Send an
email with "Subscribe" as the subject to
info@shanghaibirding.com
Donate to Shanghai Birding!