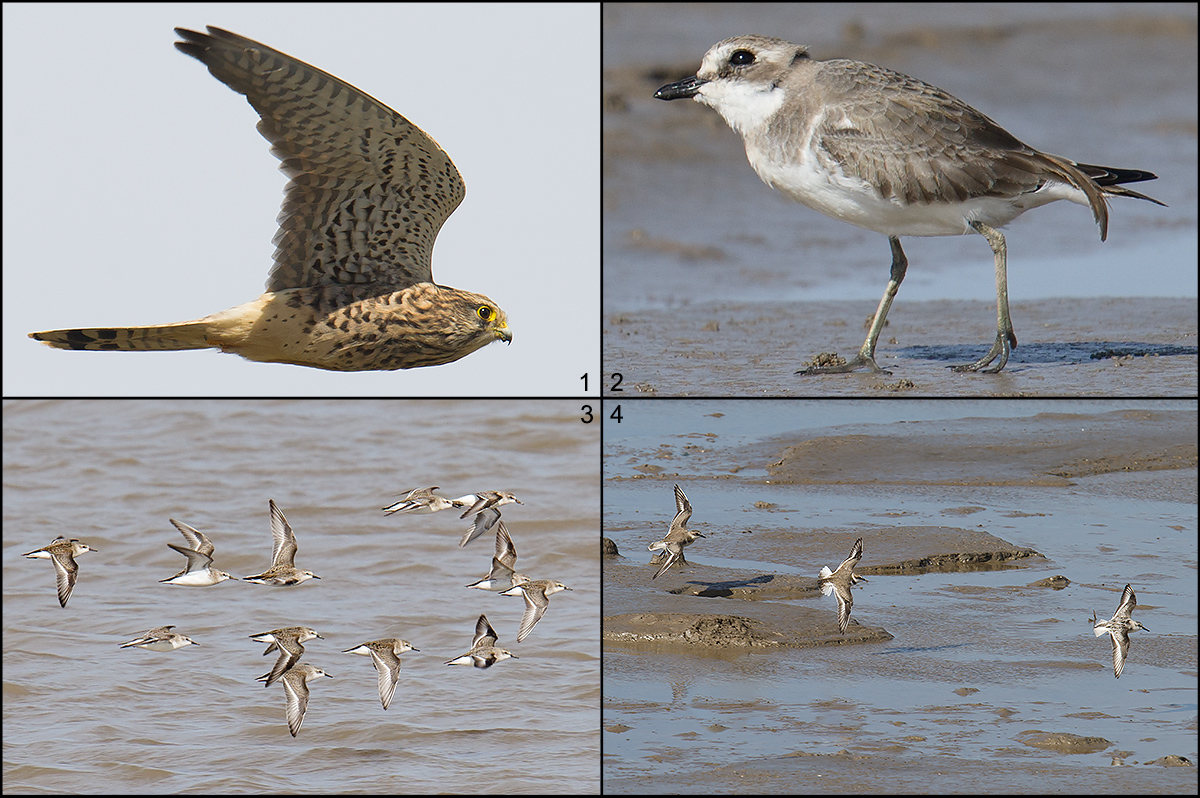 by Craig Brelsford
Founder, shanghaibirding.com
On Tuesday I arrived at Cape Nanhui too late to see Crow-billed Drongo. My partners Kai Pflug and Elaine Du and I made the fateful decision to cover Hengsha Island in the morning. The alluvial island at the mouth of the Yangtze was decidedly humdrum, with Far Eastern Curlew out on the mud along with 2 Sanderling and a Ruddy Turnstone. The huge new tree plantation on the island failed to deliver any forest birds beyond a single Asian Brown Flycatcher. There was a good count (17) of Richard's Pipit.
We arrived at Cape Nanhui and found kaca, who mentioned an unusual drongo he had seen that morning. We kept our eyes peeled for dark drongos, finding none. Our Nanhui harvest was limited to expected October birds such as Grey-backed Thrush (6) and Eyebrowed Thrush (2). Asian Brown Flycatcher (26) seemed to be on every tree.
All of Shanghai's Big 5 Leaf Warblers were present: Pallas's Leaf Warbler (1), Yellow-browed Warbler (1), Arctic-type Warbler (2), Pale-legged/Sakhalin Leaf Warbler (7), and Eastern Crowned Warbler (2).
We had 3 Japanese Paradise Flycatcher, Elaine's and my season's first Daurian Redstart, Asian Stubtail, and Rufous-tailed Robin.
PHOTOS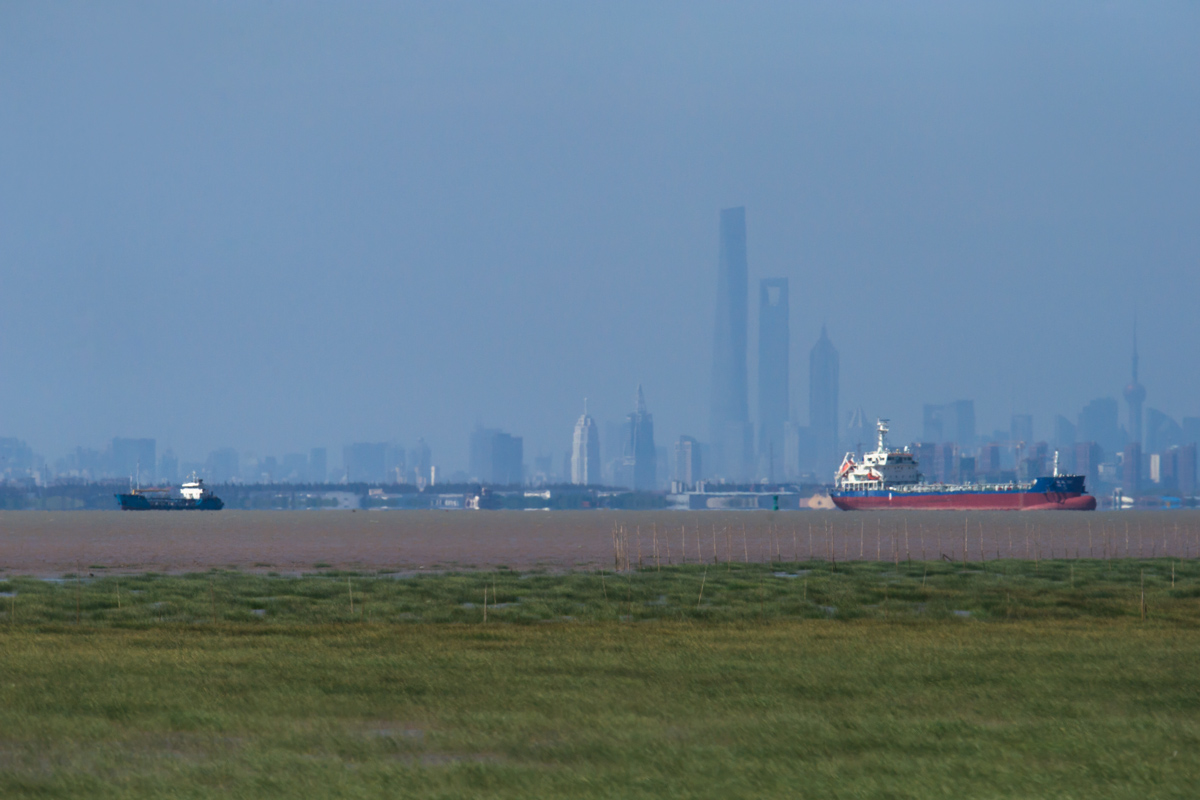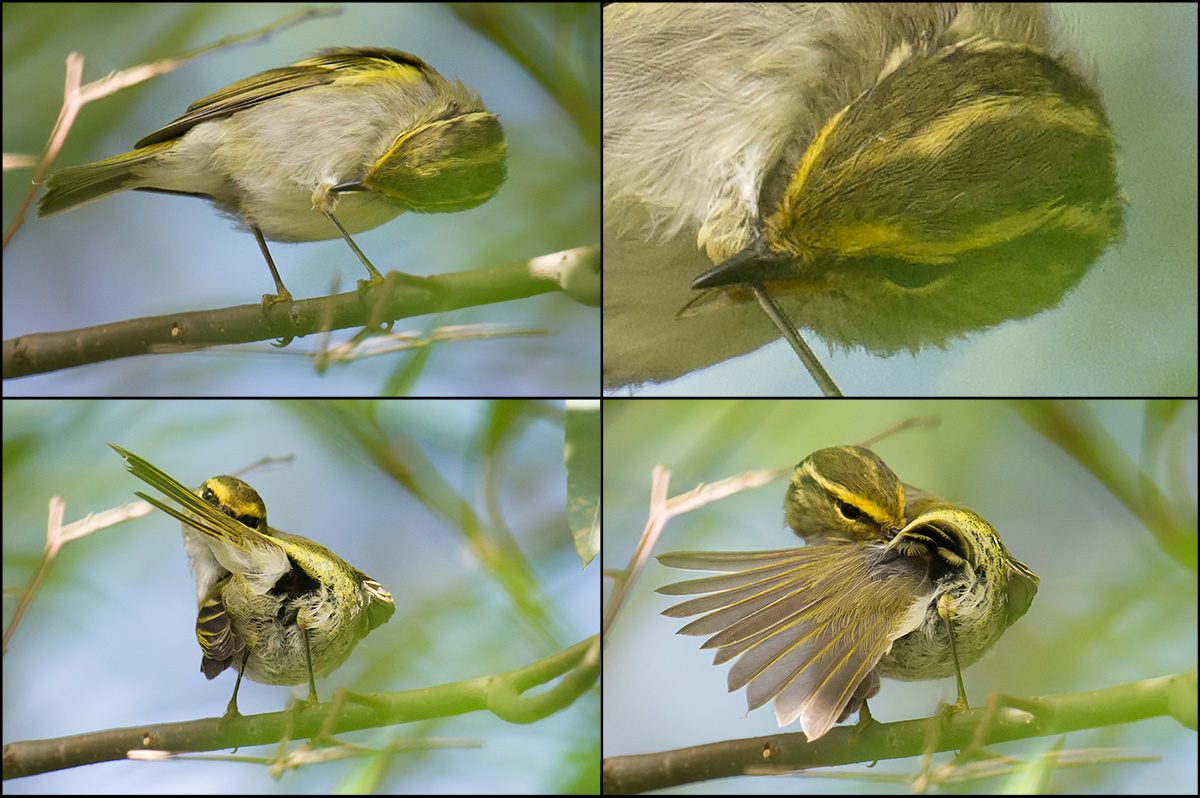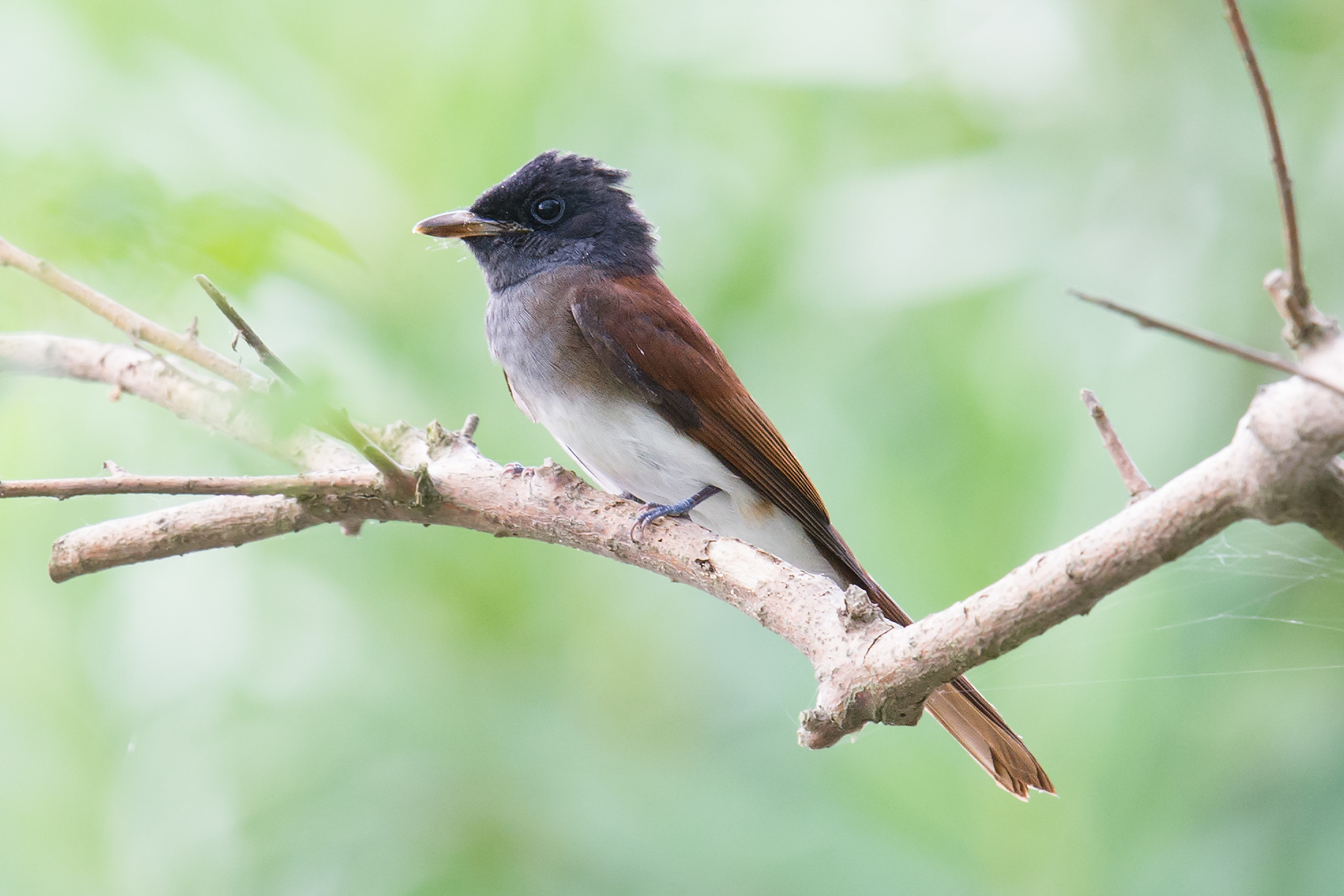 Be notified every time we post. Send an
email with "Subscribe" as the subject to
info@shanghaibirding.com
Donate to Shanghai Birding!