by Mark Havenhand
for shanghaibirding.com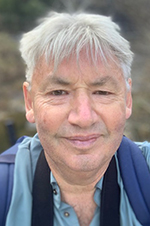 From 30 April to 2 May, as part of an extended birding tour of Yunnan, I called in on Baihualing, possibly the single best place in China to experience birds. In this era of Covid, I was unsure whether a visit would be possible or worthwhile.
Getting to Baihualing involved a normal amount of police procedures—and I took the precaution of getting a PCR test, which nobody asked for.
The village is at an elevation of about 1200 m (3,940 ft.). Coordinates: 25.297426, 98.802646. The village is surrounded by fields. Three hides were accessible: two in the forest, one in a field for Black-tailed Crake. The mountain ridge is officially closed—without a local accompanying me, the police turned me away.
In 2½ days of birding, I saw 78 species, including some lifers for me. Weather was rainy throughout my stay.
Tourism has come to a standstill. Though it was a holiday weekend, I saw only two other birders, both Chinese.
Is a visit worthwhile? For me, being already in the area, yes. Planning on flying in for a week? I would not. It is unsure whether you would reach the village, and there are only limited options for walking. Where the forest has not been cut down for construction or walnut plantations it is exceptionally thick.
The following is the list of birds I noted at Baihualing. Hyperlinks connect to entries in Craig Brelsford's Photographic Field Guide to the Birds of China:
Rufous-throated Partridge Arborophila rufogularis
Chinese Francolin Francolinus pintadeanus
Spotted Dove Spilopelia chinensis
Barred Cuckoo-Dove Macropygia unchall
White-bellied Green Pigeon Treron sieboldii
Greater Coucal Centropus sinensis
Green-billed Malkoha Phaenicophaeus tristis
Asian Koel Eudynamys scolopaceus
Asian Emerald Cuckoo Chrysococcyx maculatus
Square-tailed Drongo-Cuckoo Surniculus lugubris
Common Cuckoo Cuculus canorus
White-breasted Waterhen Amaurornis phoenicurus
Black-tailed Crake Zapornia bicolor
Black Eagle Ictinaetus malaiensis
Collared Scops Owl Otus lettia
Eurasian Hoopoe Upupa epops
Asian Green Bee-eater Merops orientalis
Blue-tailed Bee-eater M. philippinus
Great Barbet Psilopogon virens
Blue-throated Barbet P. asiaticus
Great Spotted Woodpecker Dendrocopos major
Scarlet Minivet Pericrocotus speciosus
Black-winged Cuckooshrike Lalage melaschistos
Ashy Drongo Dicrurus leucophaeus hopwoodi
White-throated Fantail Rhipidura albicollis
Burmese Shrike Lanius collurioides
Long-tailed Shrike L. schach tricolor
Grey-headed Canary-flycatcher Culicicapa ceylonensis
Green-backed Tit Parus monticolus
Yellow-cheeked Tit Machlolophus spilonotus
Hill Prinia Prinia superciliaris
Rufescent Prinia P. rufescens
Barn Swallow Hirundo rustica
Red-rumped Swallow Cecropis daurica
Crested Finchbill Spizixos canifrons
Collared Finchbill S. semitorques
Striated Bulbul Alcurus striatus
Red-vented Bulbul Pycnonotus cafer
Red-whiskered Bulbul P. jocosus
Sooty-headed Bulbul P. aurigaster
Flavescent Bulbul P. flavescens
Black Bulbul Hypsipetes leucocephalus
Ashy-throated Warbler Phylloscopus maculipennis
Hume's Leaf Warbler P. humei
Chestnut-headed Tesia Cettia castaneocoronata
Yellow-eyed Babbler Chrysomma sinense
Manipur Fulvetta Fulvetta manipurensis
Brown-winged Parrotbill Sinosuthora brunnea
Whiskered Yuhina Yuhina flavicollis
Rufous-capped Babbler Cyanoderma ruficeps
Black-streaked Scimitar Babbler Erythrogenys gravivox
Rusty-capped Fulvetta Schoeniparus dubius
Nepal Fulvetta Alcippe nipalensis
Black-headed Sibia Heterophasia desgodinsi
Rusty-fronted Barwing Actinodura egertoni
Silver-eared Mesia Leiothrix argentauris
Red-faced Liocichla Liocichla phoenicea
Scarlet-faced Liocichla L. ripponi
White-browed Laughingthrush Pterorhinus sannio
Chestnut-vented Nuthatch Sitta nagaensis
Chestnut-tailed Starling Sturnia malabarica
Black-breasted Thrush Turdus dissimilis
Ferruginous Flycatcher Muscicapa ferruginea
Oriental Magpie-Robin Copsychus saularis
Hill Blue Flycatcher Cyornis whitei
Large Niltava Niltava grandis
Verditer Flycatcher Eumyias thalassinus
Blue Whistling Thrush Myophonus caeruleus eugenei
Spotted Forktail Enicurus maculatus
White-tailed Robin Myiomela leucura
Slaty-backed Flycatcher Ficedula erithacus
Pied Bush Chat Saxicola caprata
Grey Bush Chat S. ferreus
Streaked Spiderhunter Arachnothera magna
Scaly-breasted Munia Lonchura punctulata
White Wagtail Motacilla alba
Common Rosefinch Carpodacus erythrinus
Crested Bunting Emberiza lathami
MORE ON BIRDING IN YUNNAN
shanghaibirding.com offers unparalleled coverage of birding in Yunnan, China. Sample our posts: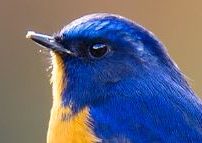 • Eastern Himalayan Birds in the Majestic Dulong Gorge: We birded the remote valley in northwest Yunnan, noting 170 species. Among our many spectacular finds were flocks of 300 Grandala, Ibisbill in the thundering Dulong River, and one of the world's least-known deer, the mysterious Gongshan Muntjac. We noted western Yunnan specialties Rufous-breasted Bush Robin and Golden-naped Finch.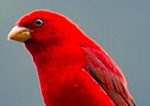 • Himalayan Thrush and Fire-tailed Myzornis in Dulong Gorge: shanghaibirding.com founder Craig Brelsford became one of the first birders to visit Dulong Gorge in northwest Yunnan. In collaboration with Per Alström, Brelsford photographed and sound-recorded Himalayan Thrush. Brelsford's team found the exquisite Fire-tailed Myzornis as well as other species with limited ranges in China, among them Scaly Laughingthrush and Scarlet Finch.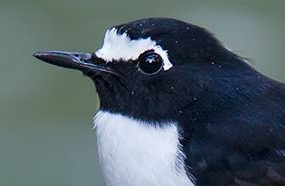 • Himalayan Specialties in Yunnan's Gaoligong Mountains: This 47-day expedition included visits to Tengchong and Nabang and 25 nights at Baihualing in Yunnan's Gaoligong Mountains. At Baihualing, we visited the bird-photography blinds, finding there Slender-billed Scimitar Babbler, Grey-sided Laughingthrush, and Red-tailed Laughingthrush. In Nabang on the border with Burma, we found several species whose ranges just touch China, among them Wreathed Hornbill and Black-backed Forktail.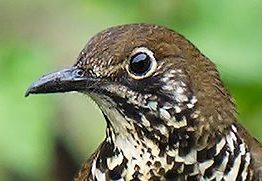 • More Detail on the Discovery of Himalayan Thrush: In collaboration with Per Alström, Craig Brelsford photographed and sound-recorded Himalayan Thrush Zoothera salimalii in Yunnan's Dulong Gorge. Alström's research led to the recognition of Himalayan Thrush as a species, and Brelsford's photos were used in Alström's paper and published in news outlets worldwide.
Read shanghaibirding.com contributor Mark Havenhand's series on birding western Yunnan: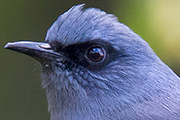 • I Birded Yunnan's Salween Valley but Was Unable to Bird the Dulong Gorge: Stymied in his quest to bird Dulong Gorge, Mark Havenhand more than made do in the majestic Nujiang or Salween Valley, noting western Yunnan specialties Davison's Leaf Warbler and Beautiful Sibia.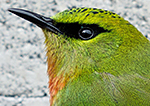 • Fire-tailed Myzornis at Pianmazhen, Near the Sino-Burmese Border in Western Yunnan: Contributor Mark Havenhand made his brief visit count, netting exhilarating views of Himalayan species Fire-tailed Myzornis plus other regional specialties such as Black-hooded Oriole. "The whole region is a paradise for the fit birder," writes Havenhand.
Featured photo: On an abbreviated visit to Baihualing, Yunnan, in April and May 2022, shanghaibirding.com contributor Mark Havenhand noted specialties of the region. Among them are, clockwise from L, Square-tailed Drongo-Cuckoo Surniculus lugubris, Asian Green Bee-eater Merops orientalis, Streaked Spiderhunter Arachnothera magna, Ashy Drongo Dicrurus leucophaeus hopwoodi, and Silver-eared Mesia Leiothrix argentauris. (Craig Brelsford)

Be notified every time we post. Send an
email with "Subscribe" as the subject to
info@shanghaibirding.com
Donate to Shanghai Birding!