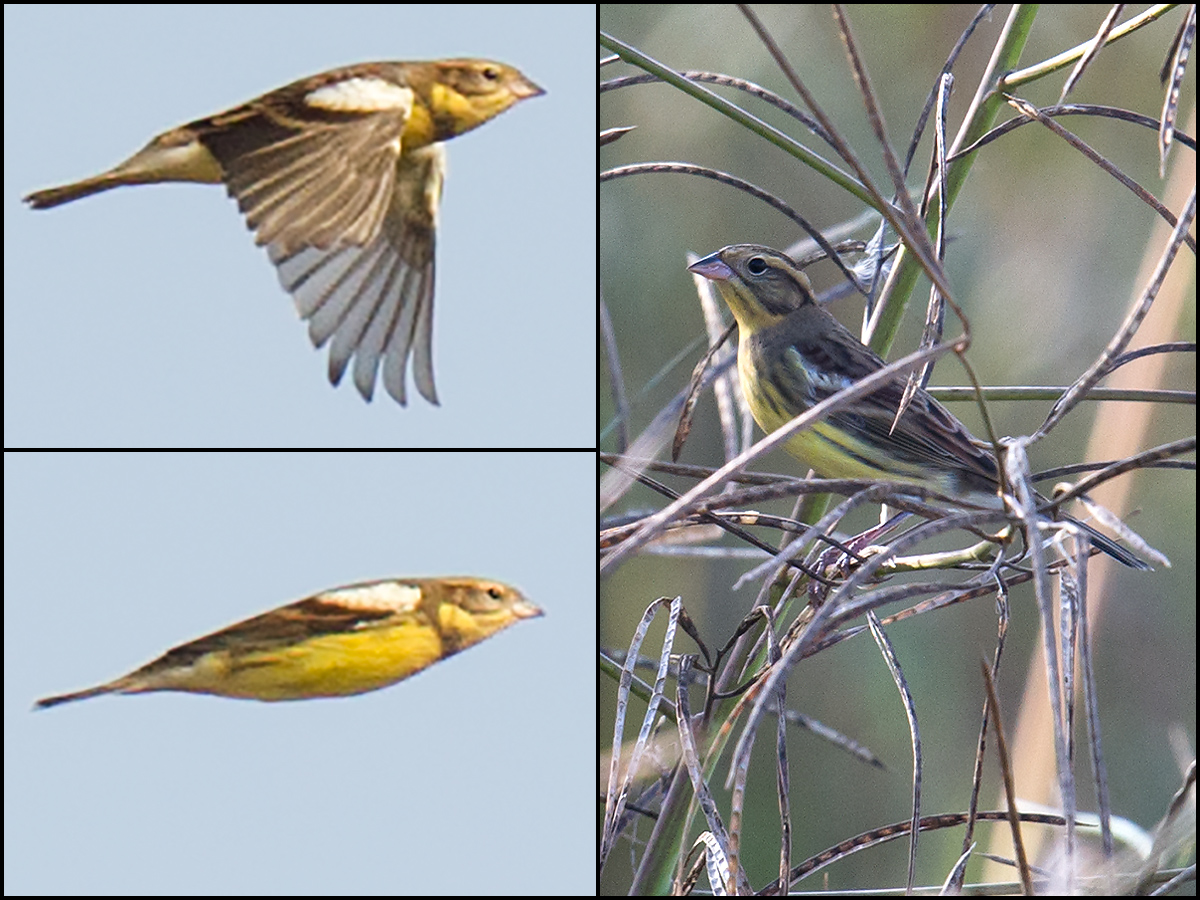 by Craig Brelsford
Founder, shanghaibirding.com
On Saturday 12 Nov. and again the next day, our site near Luchao delivered Yellow-breasted Bunting. The site is at 30.850694, 121.863667. We are now five-for-five in sightings of Yellow-breasted Bunting since our discovery on 5 Nov. of the species there.
It will be interesting to see how long into the winter the Yellow-breasted Bunting remain. I hope they stay awhile, because it is unlikely any of the locals will catch 'n' roast 'em. (The greatest factor in the endangerment of Emberiza aureola is massive poaching of the species for snacks in south China.)
Recently the site has yielded Black-browed Reed Warbler and Chestnut-eared Bunting and a late record of Barn Swallow. An un-ID'd rail has been spotted twice in the area.
To get to the site, from Luchao drive 1.5 km north from the bend in the road north of the canal, where the road begins to run parallel with the sea. Pull onto the unpaved track and park on the bridge of white cement. The buntings seem to be concentrated a few dozen meters south, near the place where picnickers dumped a big load of trash. Be on the lookout for individuals flying into the narrow reed bed after foraging runs in the adjacent rice paddies.


Be notified every time we post. Send an
email with "Subscribe" as the subject to
info@shanghaibirding.com
Donate to Shanghai Birding!