It's April now and the sweet spot of migration season is about to be hit. In the Shanghai region, April and May are the two very best months, with the four weeks between 15 April and 15 May being the best time of all.
Here is a list of interesting birds that Elaine Du and I were finding last year around this time.
Japanese Reed Bunting seen on Chongming on 29 March 2015.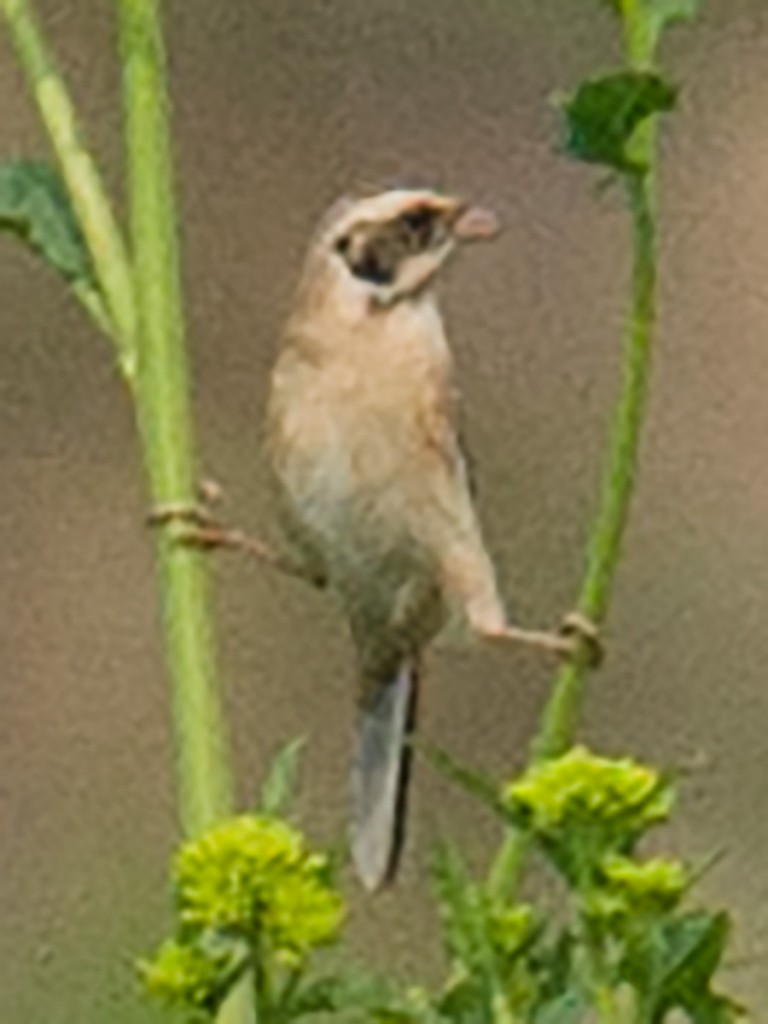 Brown-flanked Bush Warbler was singing and defending territory on Lesser Yangshan Island last 9 April.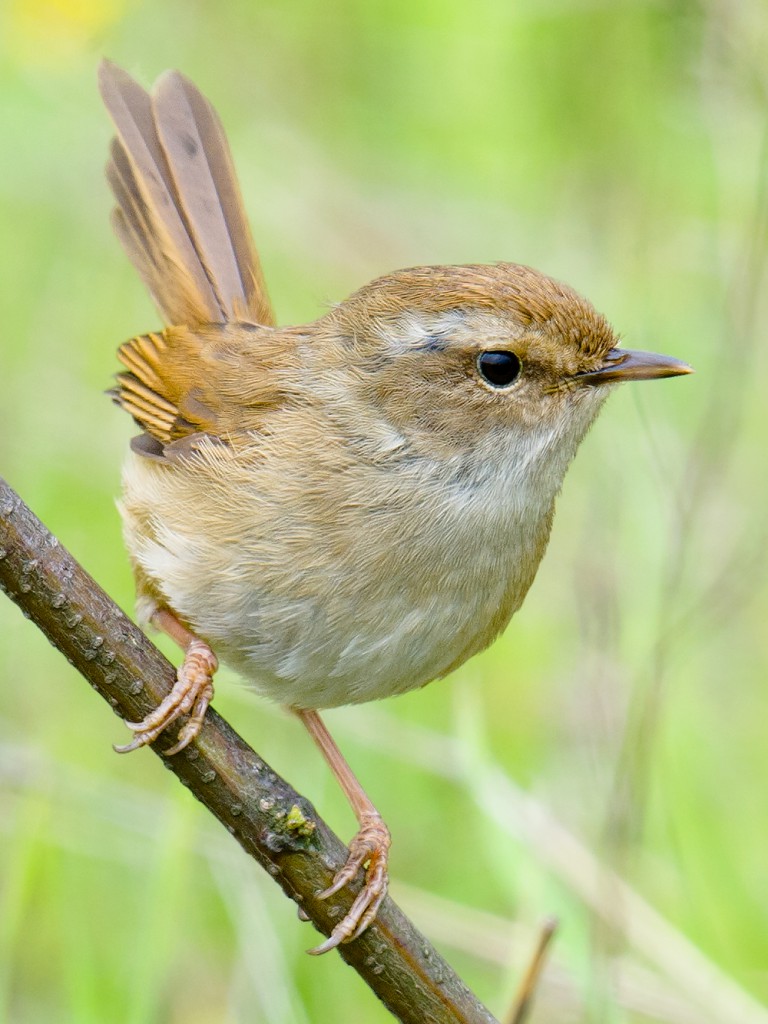 Bar-tailed Godwit found south of Yangkou on 12 April 2015. The godwit had been flagged in 2009 in Victoria, Australia. Endangered Great Knot found near godwit on 12 April.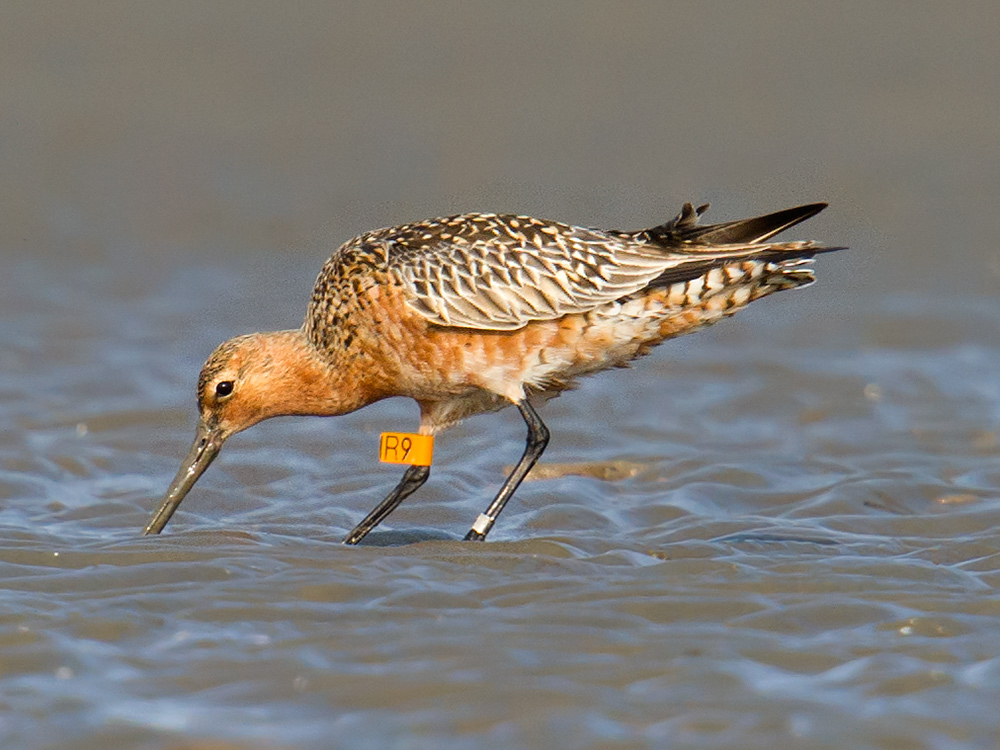 Brown-headed Thrush, a scarce passage migrant in Shanghai that breeds in Japan and on Sakhalin, found 9 April 2015 at Nanhui.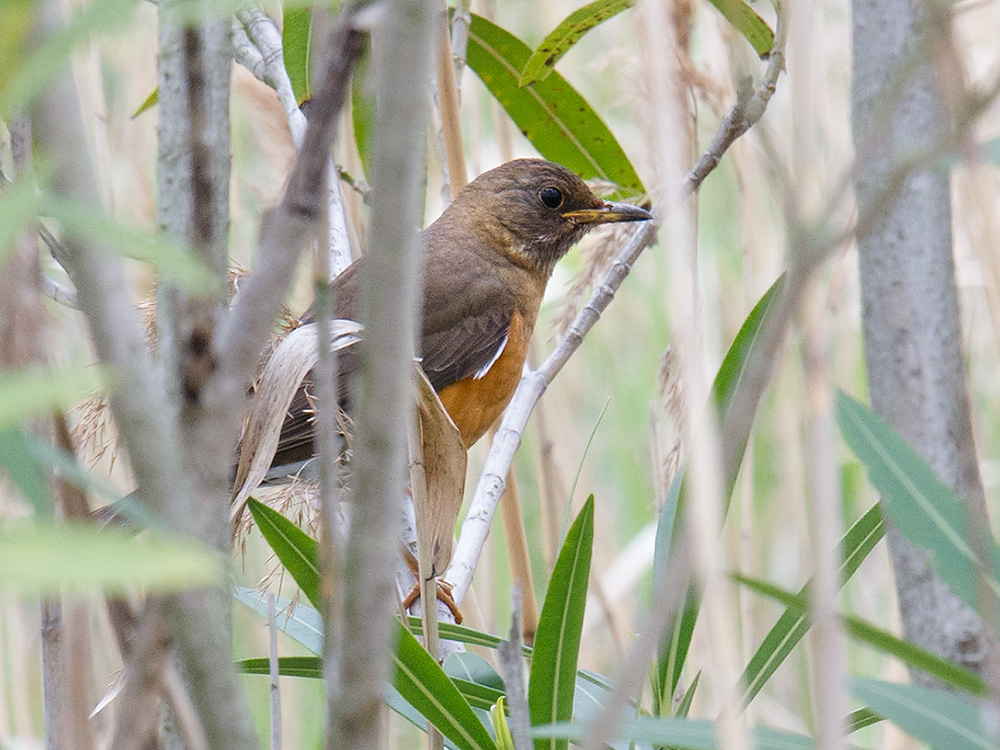 Japanese Thrush was singing and defending territory at Yangkou on 9 April 2015.
Narcissus Flycatcher was recorded by Elaine and me on 5 occasions in spring 2015 between 16 April and 16 May
Black Redstart: vagrant recorded 18 April 2015 on Hengsha Island.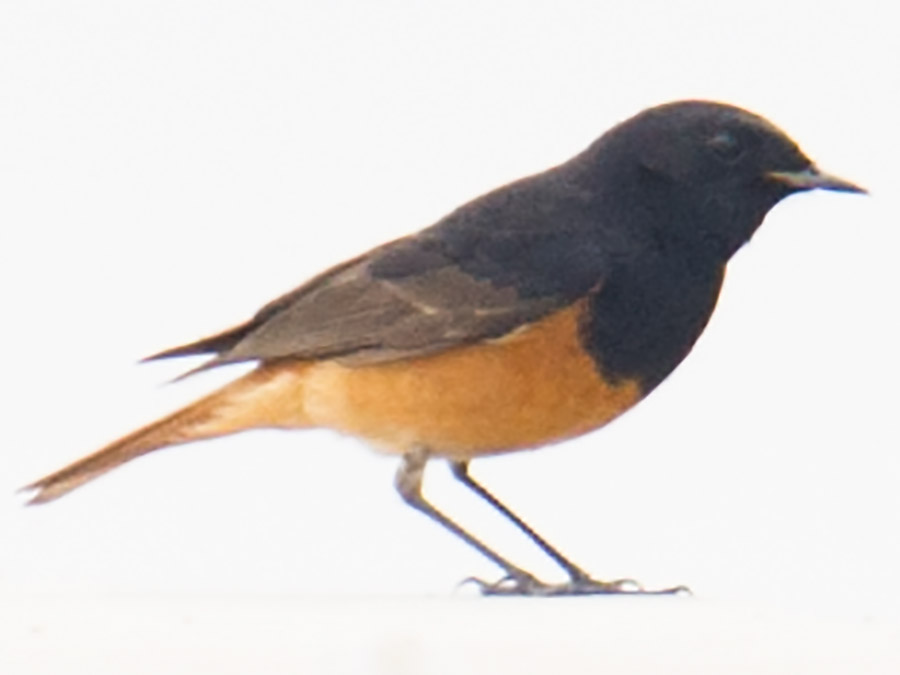 Yellow-rumped Flycatcher: curiously, recorded only once by Elaine and me last spring (19 April, Nanhui)
Siberian Blue Robin: 9 April, Lesser Yangshan
Blue-and-white Flycatcher: recorded on 10 occasions between 12 April and 16 May 2015
Asian Brown Flycatcher had a sustained springtime presence, being recorded on 9 occasions from 9 April to 21 May 2015
Eastern Crowned Warbler: 9 April, Lesser Yangshan
Cuculus sp.: Lesser Cuckoo, Common Cuckoo, and Indian Cuckoo more commonly noted in May; we had an early bird, not singing, on Hengsha on 18 April
Grey-headed Lapwing: aggressively defending territory on Chongming on 29 March. Hear their manic cries (01:33; 4.5 MB):
Curlew Sandpiper: near-threatened species first noted by us last year on 23 April at Yangkou
Red-necked Stint: 10 April, Chongming
Terek Sandpiper: 11 April, Yangkou
Last year in the Shanghai region, Elaine and I birded 32 of the 86 days between 29 March and 22 June, noting 243 species. The report we wrote about the experience is called Shanghai-area Springtime Birding, 2015. Feel free to use our report to get an indication of the birds you can find in springtime in the Shanghai area.


Be notified every time we post. Send an
email with "Subscribe" as the subject to
info@shanghaibirding.com
Donate to Shanghai Birding!