Editor's note: Hangzhou Botanical Gardens and the Tianmu Mountains are must-see destinations for Shanghai birders, especially those of us new to birding in southeast China. Hangzhou Botanical combines ease of access (it can be visited in a day on the bullet train) with the chance to see southeast China birds whose ranges do not reach Shanghai. Visiting the Tianmu Mountains or Tianmushan is more of a project than visiting Hangzhou Botanical, but the rewards are greater. No place so close to Shanghai offers as much high-quality mountain forest as Tianmu.
In this guest post, Shanghai birder Larry Chen tells us about his recent trip to Hangzhou Botanical and Tianmu. — Craig Brelsford
Komatsu Yasuhiko, Zeng Qiongyu, and I covered Tianmushan 6-8 July 2017. We hiked up to around 1500 meters above sea level and explored some beautiful top-quality mixed forest, including stands of the magnificent Japanese Cedar Cryptomeria japonica and Huangshan Pine Pinus hwangshanensis, as well as roadside mixed deciduous, conifer, and bamboo forest.
Some of the avian highlights from our three-day trip were the diminutive and bamboo-loving Short-tailed Parrotbill Neosuthora davidiana, Moustached Laughingthrush Garrulax cineraceus, and the regal Black Eagle Ictinaetus malaiensis.
The weather at Tianmu, unlike hot and humid Shanghai, was humid but relatively cool, and plenty of shade was provided by the extensive foliage.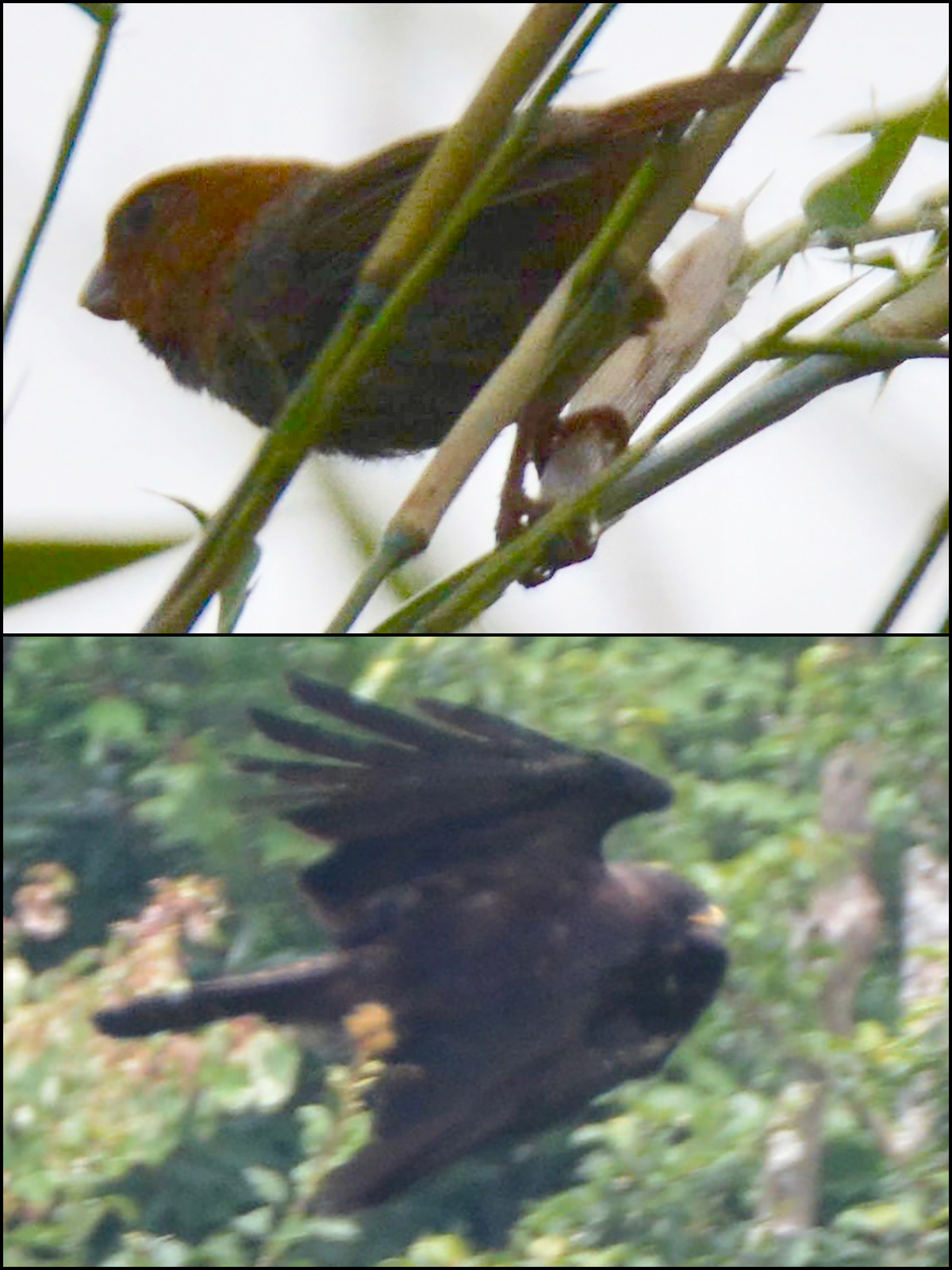 Hiko and I visited Hangzhou Botanical on 5 July, managing to find, despite the heat, several species whose ranges do not quite reach Shanghai, among them Asian Barred Owlet Glaucidium cuculoides, Grey Treepie Dendrocitta formosae, and Red-billed Blue Magpie Urocissa erythroryncha.
I recommend Tianmu and Hangzhou Botanical to anyone seeking a few days' trip out of Shanghai. Tianmushan has some beautiful habitat, comfortable but cheap accommodations, and a truly under-watched avian diversity.
We had 65 species at Hangzhou Botanical and Tianmu. Highlights:
Botanical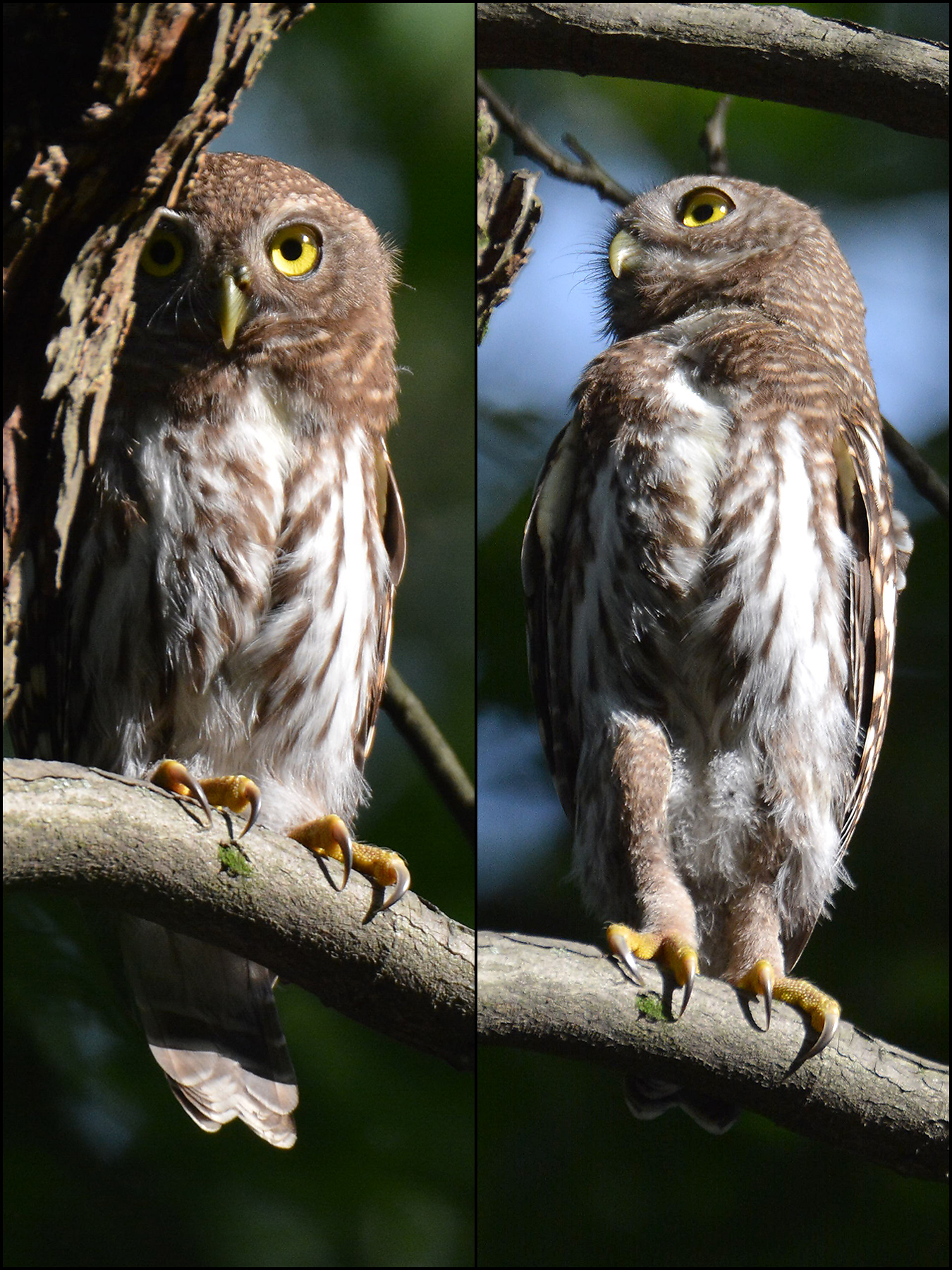 Striated Heron Butorides striata
Swinhoe's Minivet Pericrocotus cantonensis
Asian Barred Owlet Glaucidium cuculoides
Forest Wagtail Dendronanthus indicus
Grey Treepie Dendrocitta formosae
West Tianmu Mountain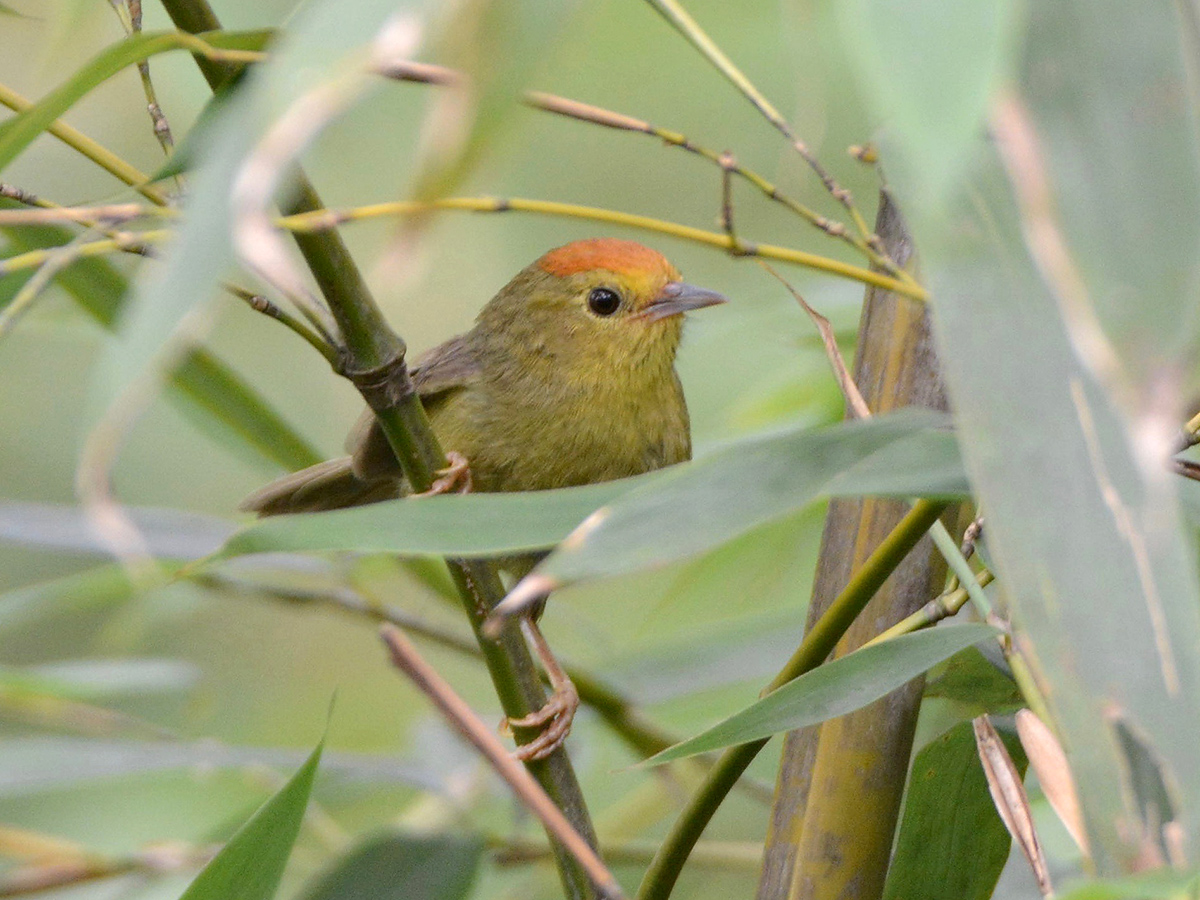 Short-tailed Parrotbill Neosuthora davidiana
Moustached Laughingthrush Garrulax cineraceus
Hartert's Leaf Warbler Phylloscopus goodsoni
Black Eagle Ictinaetus malaiensis
Chinese Sparrowhawk Accipiter soloensis
Rufous-capped Babbler Stachyridopsis ruficeps
You can view our complete lists on eBird:
West Tianmushan Nature Reserve, Zhejiang, CN (20170708)
West Tianmushan Nature Reserve, Zhejiang, CN (20170707)
West Tianmushan Nature Reserve, Zhejiang, CN (20170706)
Hangzhou Botanical Gardens, Zhejiang, CN (20170705)
Other posts about Tianmushan:
Tianmushan: A Must See Site for Shanghai Birders (Part 1)
Tianmushan: A Must See Site for Shanghai Birders (Part 2)
Koklass Pheasant Highlight Tianmu Trip
Trip Report: Tianmushan, 1-3 April 2019
Featured image: Habitats of Tianmushan. Clockwise from L: roaring stream, mixed deciduous-conifer forest, roadside bamboo, and mountain forest. (Larry Chen)