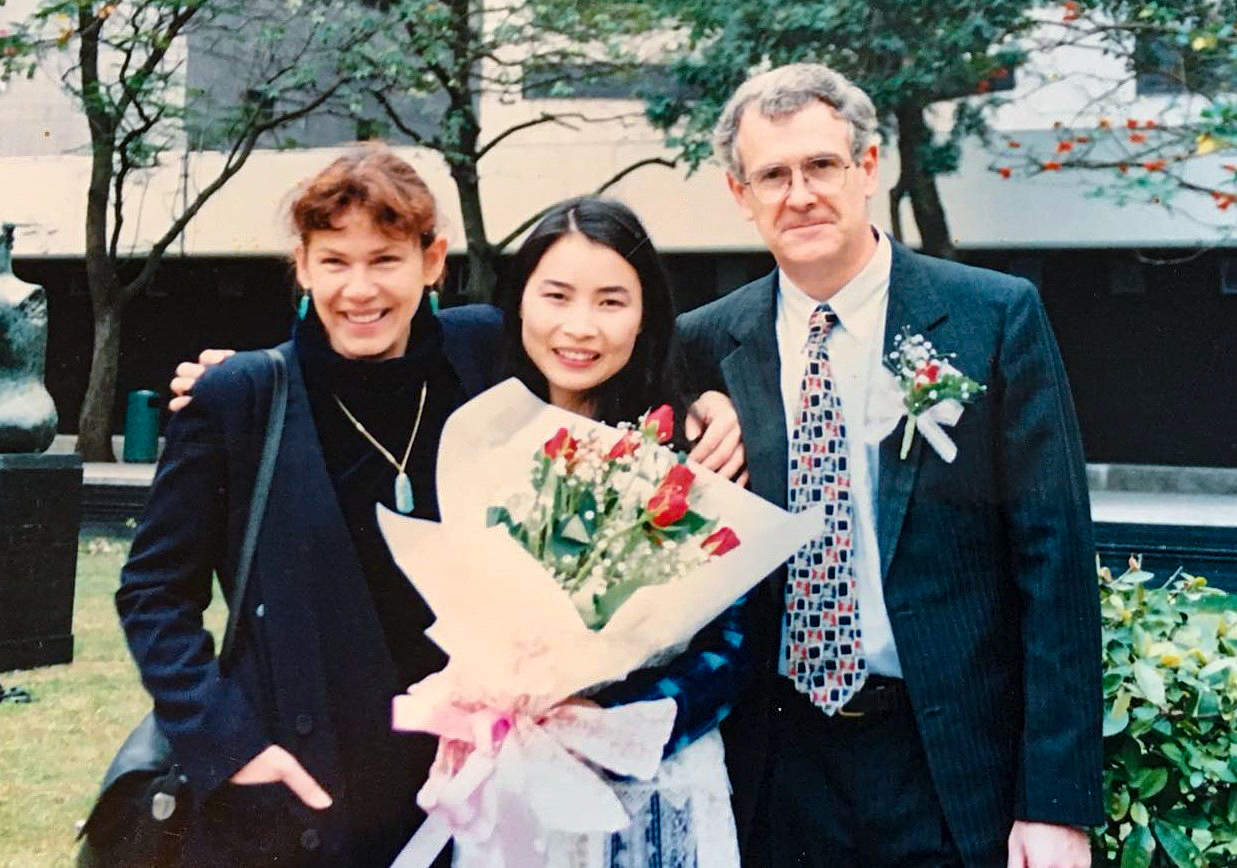 by John MacKinnon
for shanghaibirding.com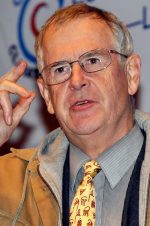 On 6 February we lost to cancer the well-known and much-loved bird and animal artist Karen Phillipps. I was privileged to be her partner in our Field Guide to the Birds of China. Her loss is a huge one, not only for her family and friends, but also for the birding and conservation fraternity of Southeast Asia, East Asia, and especially China.
Karen was born in Sabah, Borneo and spent much of her life in countries she loved among the creatures she loved, and her love is starkly clear in the great legacy of her illustrations.
She had a unique, inimitable style. Her birds and animals are not a photographic likeness nor are they an exactly measured and scientifically accurate rendering. They simply present these creatures through Karen's eyes. They capture the essentials, omit fussy, irrelevant details, and express the living soul and spirit before her. Her pictures are clean, vibrant, and beautiful.
She carried her sketchbook, a tiny watercolour palette, and bottle of water wherever she went, and she could complete a colour sketch with added notes in a couple of minutes. Later she referred to these field notes when laying out more formal plates for the many books she illustrated. I had the pleasure of working with her not only on the China guide but also on A Field Guide to the Birds of Borneo, Sumatra, Java and Bali.
Karen had the ability to conceive the layout of entire plates and would paint the birds in composite scenes, sometimes overlapping and always covering as much of the white paper as she could manage. I am now assembling a new field guide, but my new artists paint single birds, and it is up to me to juggle them around across the plate, trying to make sensible arrangements that keep close to taxonomic order but place comparable species close together. Karen did all that in her head before putting brush to paper. It was an enviable talent. Sometimes, I would have preferred to include many of her "done in the field sketches" which captured so much immediate jizz of her subjects. I hope her brother Quentin, who inherits her works, will do just that. Much of her best work lies unseen in old notebooks.
Many of Karen's paintings will be reproduced in the forthcoming New Bird Field Guide for China (The Commercial Press), where they can continue to delight and inspire China's fast-growing bird-loving community.
ILLUSTRATIONS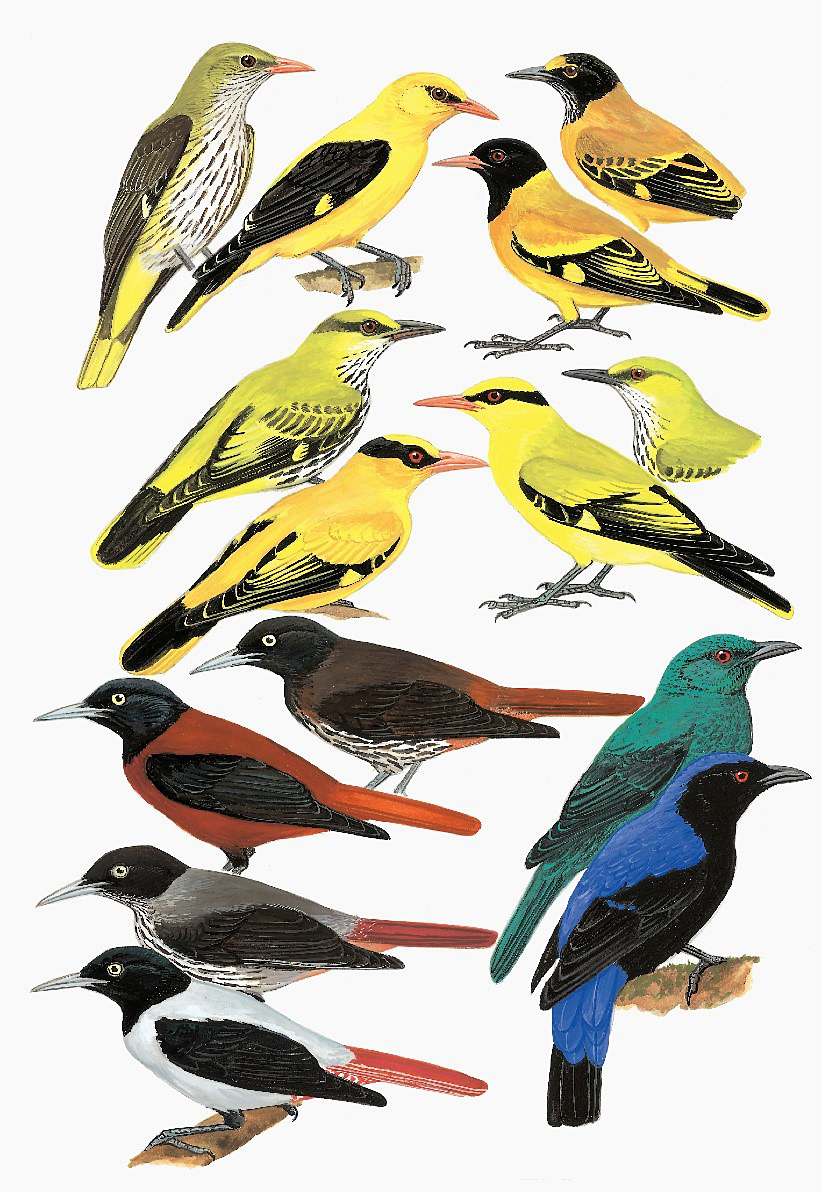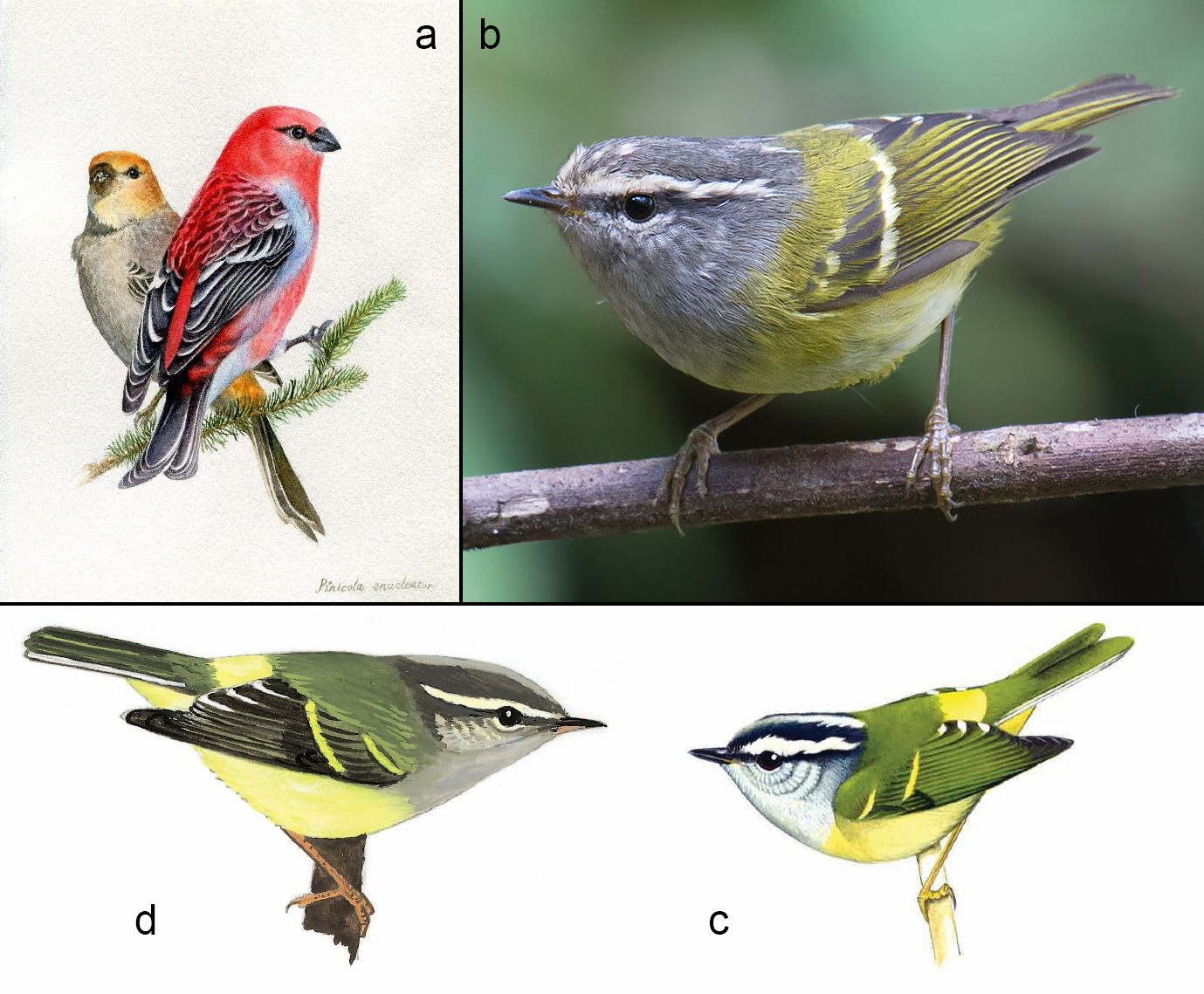 FURTHER READING
Read the posts John MacKinnon has authored for shanghaibirding.com: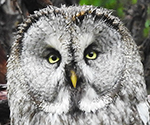 Daxing'anling: Kingdom of the Great Owls: MacKinnon describes his experiences with the owls of the Greater Khingan Range in northern Inner Mongolia. "I meet her two boyfriends," writes MacKinnon. "One has got wet in the night rain and looks rather miserable with straggly wet feathers."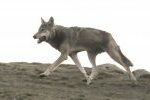 MacKinnon in the Altai Mountains of Xinjiang: The visit of the pioneering naturalist included an encounter with wolves and records of Willow Ptarmigan and Rock Ptarmigan. "We emerged on top of the world," MacKinnon writes, "with views way into the distance across the Mongolian border."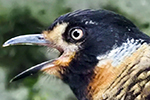 Well-spotted in the Bamboo: MacKinnon introduces the bird community of Jinfoshan, the highest peak in the Dalou Mountains in the city-province of Chongqing. "Whilst colleagues … swarmed the site with an array of expensive cameras and optics," MacKinnon writes, "I stayed deep in the forests, looking for laughingthrushes."
See also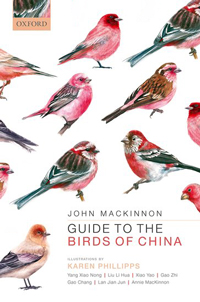 Exclusive Interview with John MacKinnon: On the occasion of the publication of his Guide to the Birds of China, the pioneering naturalist talks with shanghaibirding.com about his new book, his long career in Asia, and the many attractions that mega-diverse China offers to birders.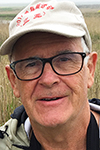 John MacKinnon in Shanghai: We gave the great naturalist the Cape Nanhui Grand Tour, noting 84 species, among them Oriental Plover. A fine storyteller and keen wit, MacKinnon had us roaring with tales drawn from his six decades as a researcher in Asia.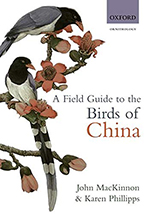 MacKinnon's new Guide and classic Field Guide: The Guide to the Birds of China, published in 2022, and its predecessor, the Field Guide to the Birds of China, published in 2000, are the most influential books ever written about the birds of China. Birders from Xinjiang to Hainan have come to depend on MacKinnon's monumental works.
Be notified every time we post. Send an
email with "Subscribe" as the subject to
info@shanghaibirding.com
Donate to Shanghai Birding!