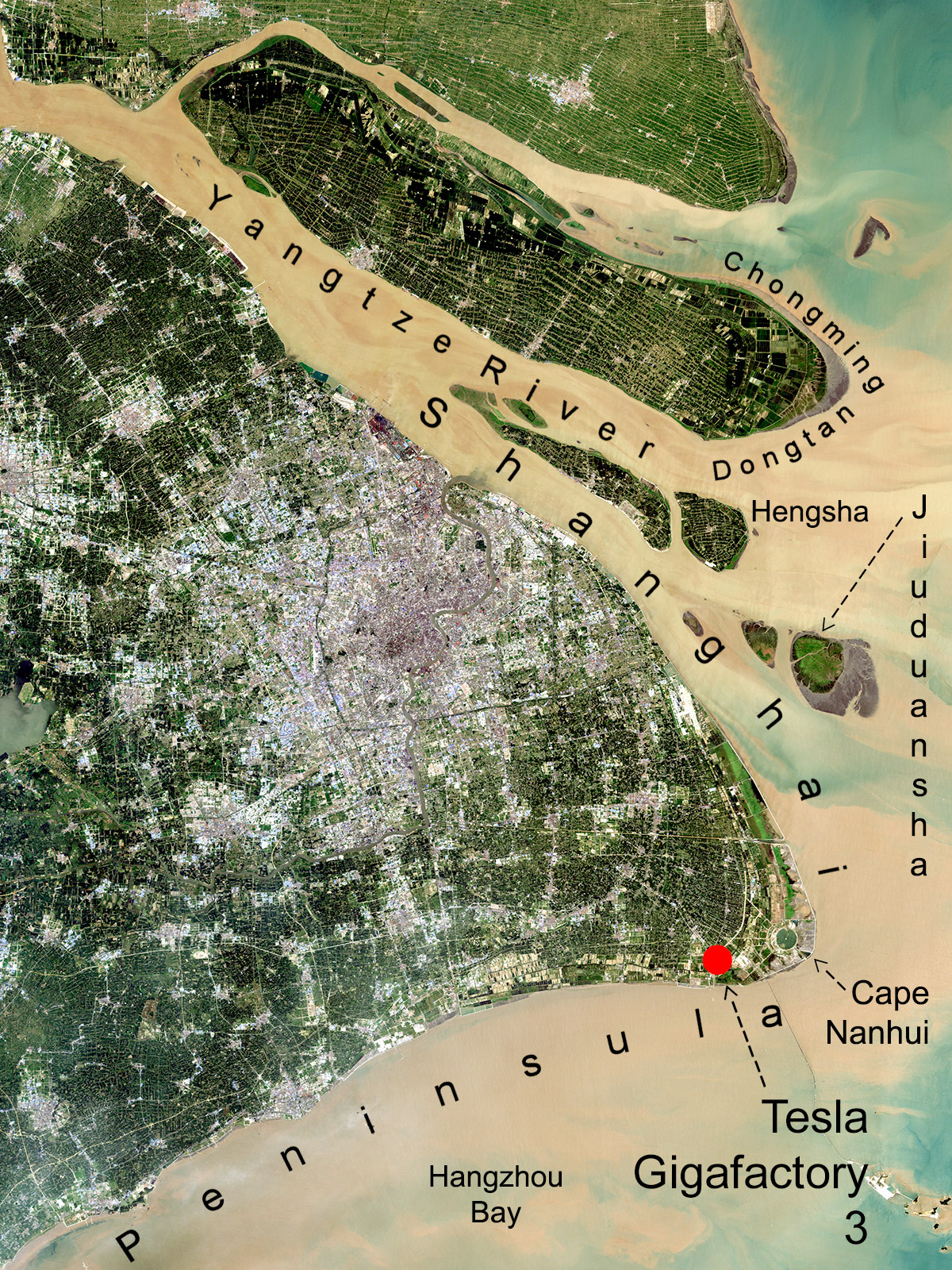 by Craig Brelsford
Founder, shanghaibirding.com
Dear Mr. Musk:
Tesla Gigafactory 3, the facility that you are building in Pudong, is next door to Cape Nanhui, one of the best birdwatching areas in China. Visionary Shanghai residents have attempted to establish a nature reserve at the Cape and had little success. Can you help?
That we call to you for help is only natural, inasmuch as you sited your factory so close to the coastline of Cape Nanhui, the headland between the mouth of the Yangtze River and Hangzhou Bay and the most southeasterly point of Shanghai. The shape and location of Cape Nanhui make it a particularly important point on the East Asian-Australasian Migratory Flyway. Nanhui is, however, completely unprotected; not a square inch of the environmentally valuable coastline there has been set aside for conservation.
Indeed, in recent years, as a result of the development of Pudong of which your Gigafactory is a major part, Cape Nanhui has been sliced, chopped, dredged, drained, and abused. The transformation has been great, but not so much as to have robbed Nanhui of all its environmental value. The site remains highly worthy of rehabilitation and protection.
With its new factory almost literally casting a shadow over one of Earth's most important coastlines, and as a new corporate resident of Pudong and neighbor to Cape Nanhui, Tesla has a clear duty and opportunity to help save Cape Nanhui.
Tesla should help protect Cape Nanhui for the following reasons:
(1) Cape Nanhui is of extraordinary environmental importance. The tip of the Shanghai Peninsula between the Yangtze River and Hangzhou Bay, Cape Nanhui is a stepping stone for birds migrating across those bodies of water. Cape Nanhui also holds large reed beds, critical to Reed Parrotbill and other species at risk.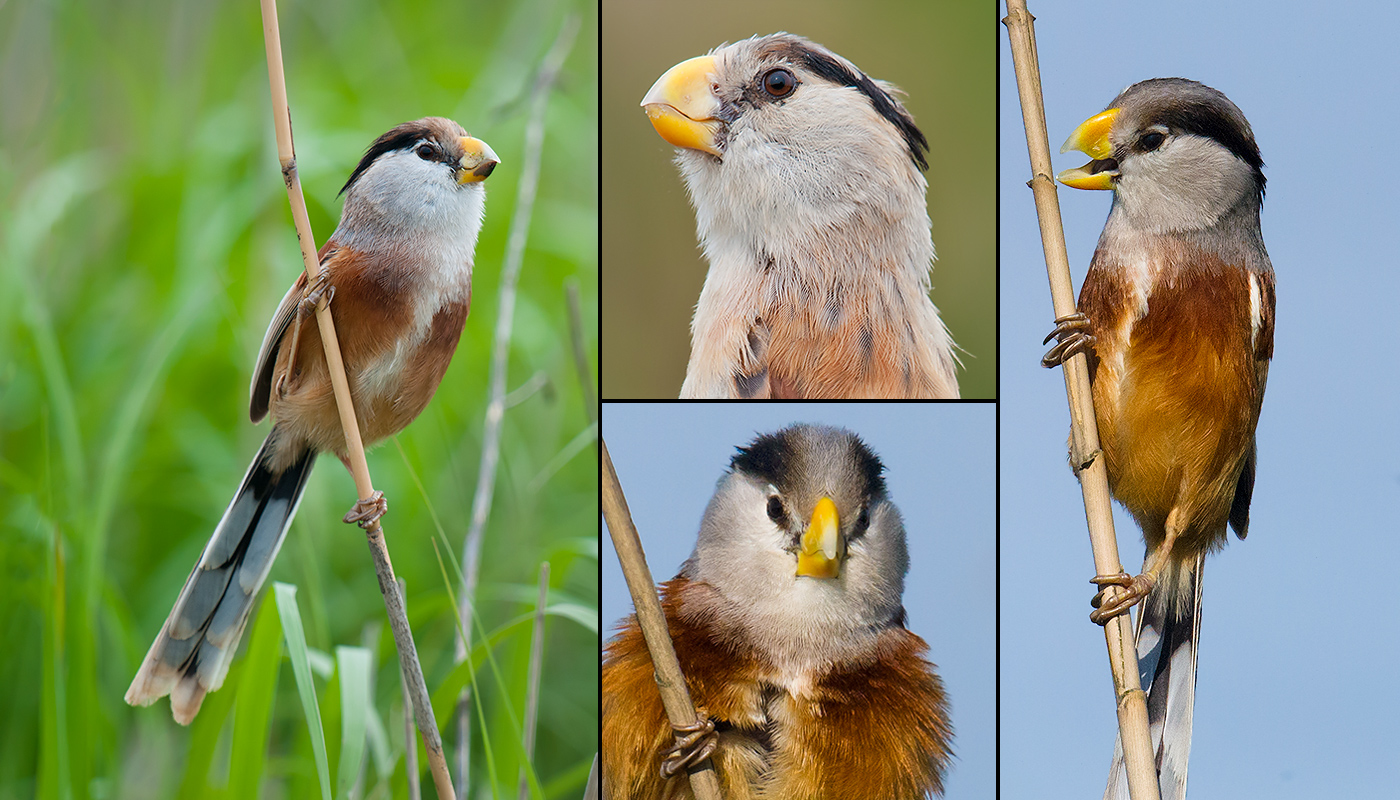 Critically endangered Spoon-billed Sandpiper and endangered Nordmann's Greenshank use Cape Nanhui. Around 2 percent of the world's endangered Black-faced Spoonbill are dependent on Cape Nanhui for several months each year. Large reed beds remain at Cape Nanhui and are the final strongholds on the Shanghai Peninsula of near-threatened Marsh Grassbird and near-threatened Reed Parrotbill. If the reed beds at Nanhui are destroyed, then the latter two species will virtually disappear from mainland Shanghai.
(2) When it comes to conservation, Shanghai is clearly underperforming. More must be done, and a good place to begin is Cape Nanhui.

Nature reserves have been established only on the extreme fringes of the city-province, which is larger than the U.S. state of Delaware. There are no reserves in mainland Pudong, a giant coastal district nearly twice the size of Singapore. Nowhere in the megalopolis can residents without a car enjoy the dramatic East China Sea coast of Shanghai, where Asia's largest river meets the world's most important migratory flyway.
(3) Because it is in the back yard of Shanghai, a city-province of more than 25 million people, a well-run, easily accessible wetland reserve at Cape Nanhui would light a fire of conservation across all China.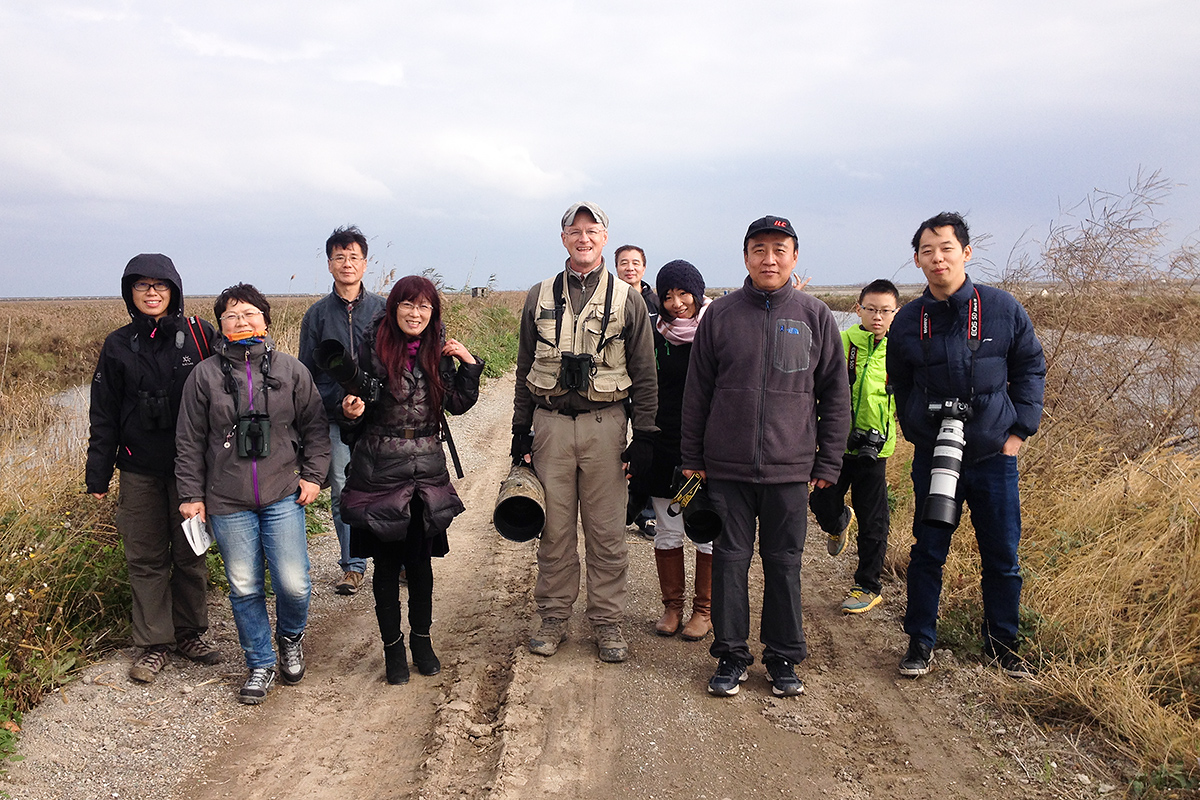 Hundreds of thousands of children could visit the reserve with their parents using nothing more than the Shanghai Metro and a quick taxi ride and be sleeping in their own bed that night, dreaming about the wild birds they had seen that day. For millions of parents and their kids, the weekend could be "Saturday, Disney; Sunday, Cape Nanhui Wetland Reserve." A day at Cape Nanhui would be an early introduction to the glories of natural Shanghai and would foster appreciation of the natural world.
If Pudong New Area can be an economic powerhouse, if it can boast a Tesla factory along with its world-class airport and world-famous skyline, and if it can offer world-class entertainment such as Disney, then it can and must ensure world-class preservation of its priceless coastline and migratory birds.
I hope you agree, Mr. Musk, that the case for a world-class, easily accessible wetland reserve at Cape Nanhui is truly clear-cut.
Mr. Musk, you have both a responsibility to understand the environmental degradation that is occurring in Pudong and especially at Cape Nanhui, and an opportunity to be a leader in marrying commerce and conservation. Please tell us how Tesla proposes to do its part to help conserve your new neighbor, Cape Nanhui. Comment below or write to me (craig at shanghaibirding.com). I'll make sure that the right people read your message.
Kind regards,
Craig Brelsford
Executive Editor
shanghaibirding.com


Be notified every time we post. Send an
email with "Subscribe" as the subject to
info@shanghaibirding.com
Donate to Shanghai Birding!