by Kai Pflug
for shanghaibirding.com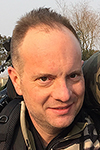 Walking or driving at Cape Nanhui these days, you may hear an interesting sound coming from the reeds. HBW describes it as "a low-pitched, repeated djuk-djuk-djuk," but I do not think that description does the sound justice. To me, the sound is reminiscent of some of the more obscure Cure songs, in particular, "Like Cockatoos"—the same swirling sound. This is the sound of Marsh Grassbird.
It is much more difficult to see than hear Marsh Grassbird. It took me a few days before I was successful (with the help of 吴世嘉 and David—thanks!). The bird usually hides deep in the reeds. Occasionally, and in particular this time of year, it flies up a few meters while singing before dropping quickly back into the reeds.
What does Helopsaltes pryeri look like? Just look at the photos below, and consider the Chinese name, Banbei Daweiying (斑背大尾莺, "striped-back long-tailed warbler"). The mainland Asian breeder, sinensis, is 14 cm long and weighs 10 g. It feeds mainly on insects and breeds in wet, reedy swamps.
Its most remarkable feature is its song display. The grassbird begins singing on a reed, flies, still singing, in a high arc, then drops back quickly into the reeds (usually too quick to get a decent photo, at least for me).
The species is still a mystery to ornithologists, with uncertainties regarding its migration patterns, for example. Living a life hidden in the reeds does not facilitate ornithological studies.
The conservation status of Marsh Grassbird is Near Threatened. It is suffering from habitat loss as the reed beds it needs for breeding are being destroyed. At Cape Nanhui alone, my guess is that in the past year around a third of the habitat suitable for the species has been destroyed. With an estimated (declining) global population of 10,000 to 15,000 individuals, the last thing the species needs is further destruction of the reeds at Nanhui.
Is Marsh Grassbird a spectacular-looking bird? Perhaps not, but human standards of beauty are not a criterion for conservation. If however you need a reason to protect this bird, then just listen to its song:
Marsh Grassbird, 10 April 2016, large reed bed at 30.870711, 121.942976, Cape Nanhui, Shanghai (00:07; 1 MB; Craig Brelsford)
Here are some of my recent photos of the threatened bird, all taken at Cape Nanhui: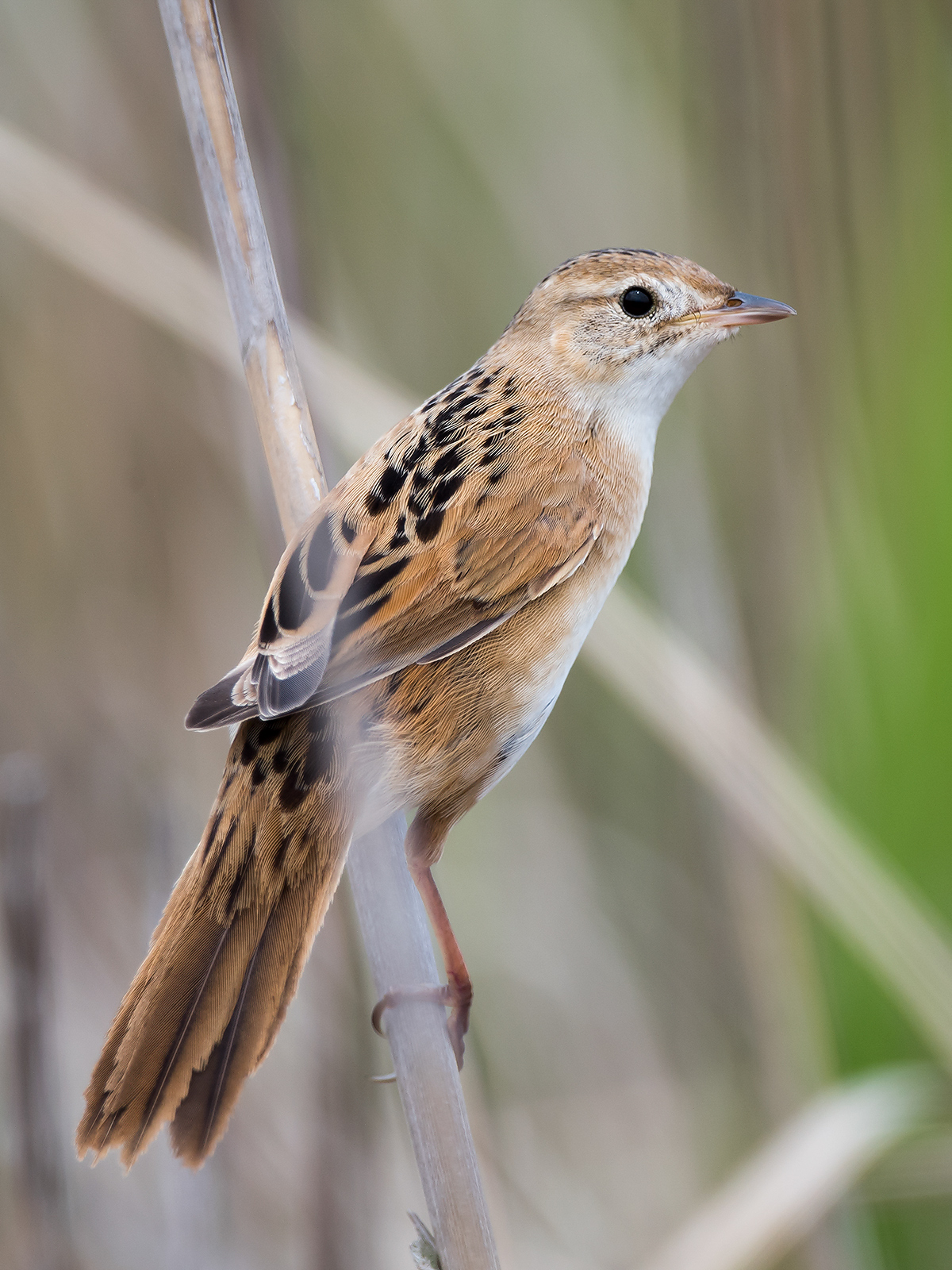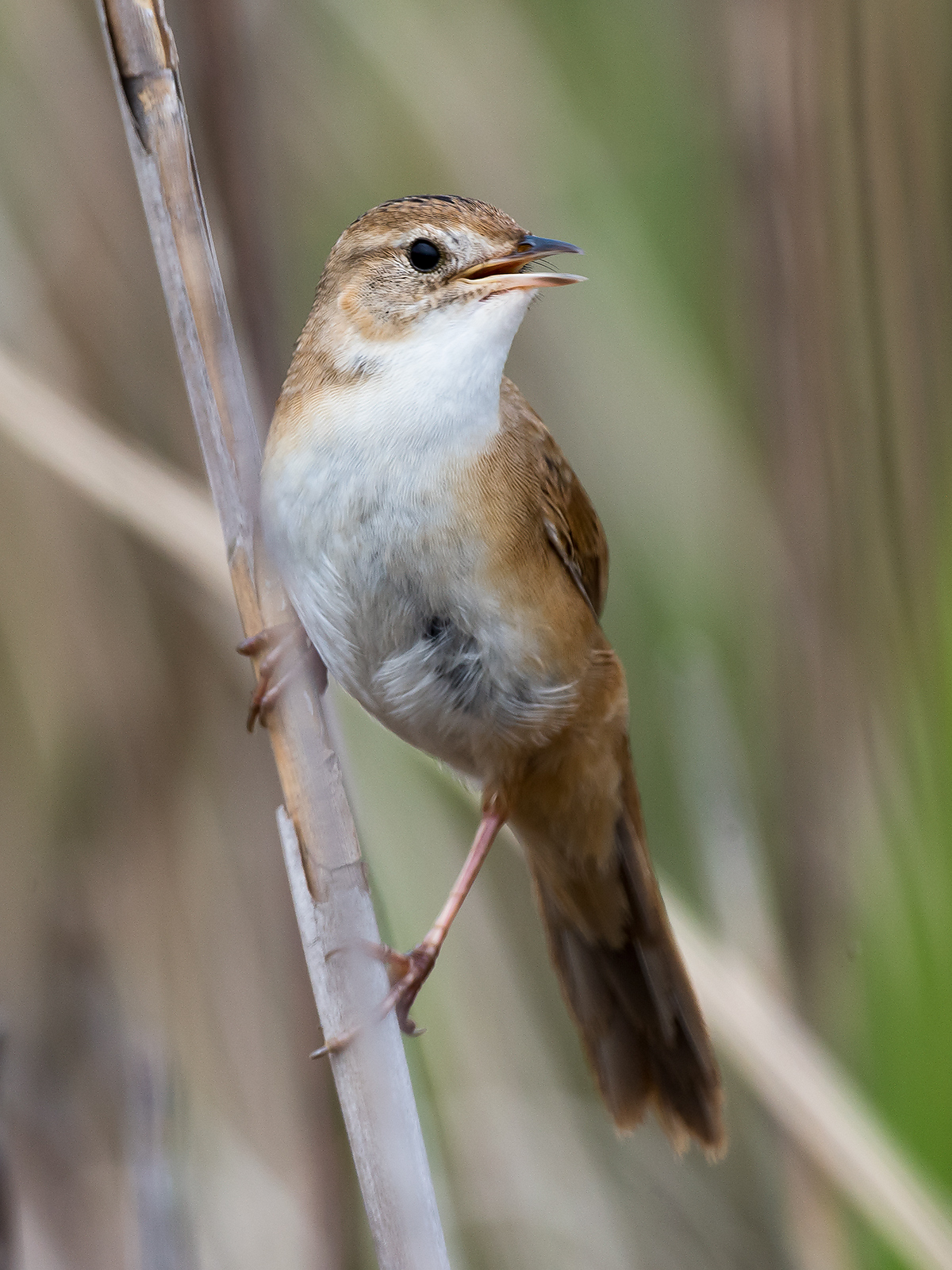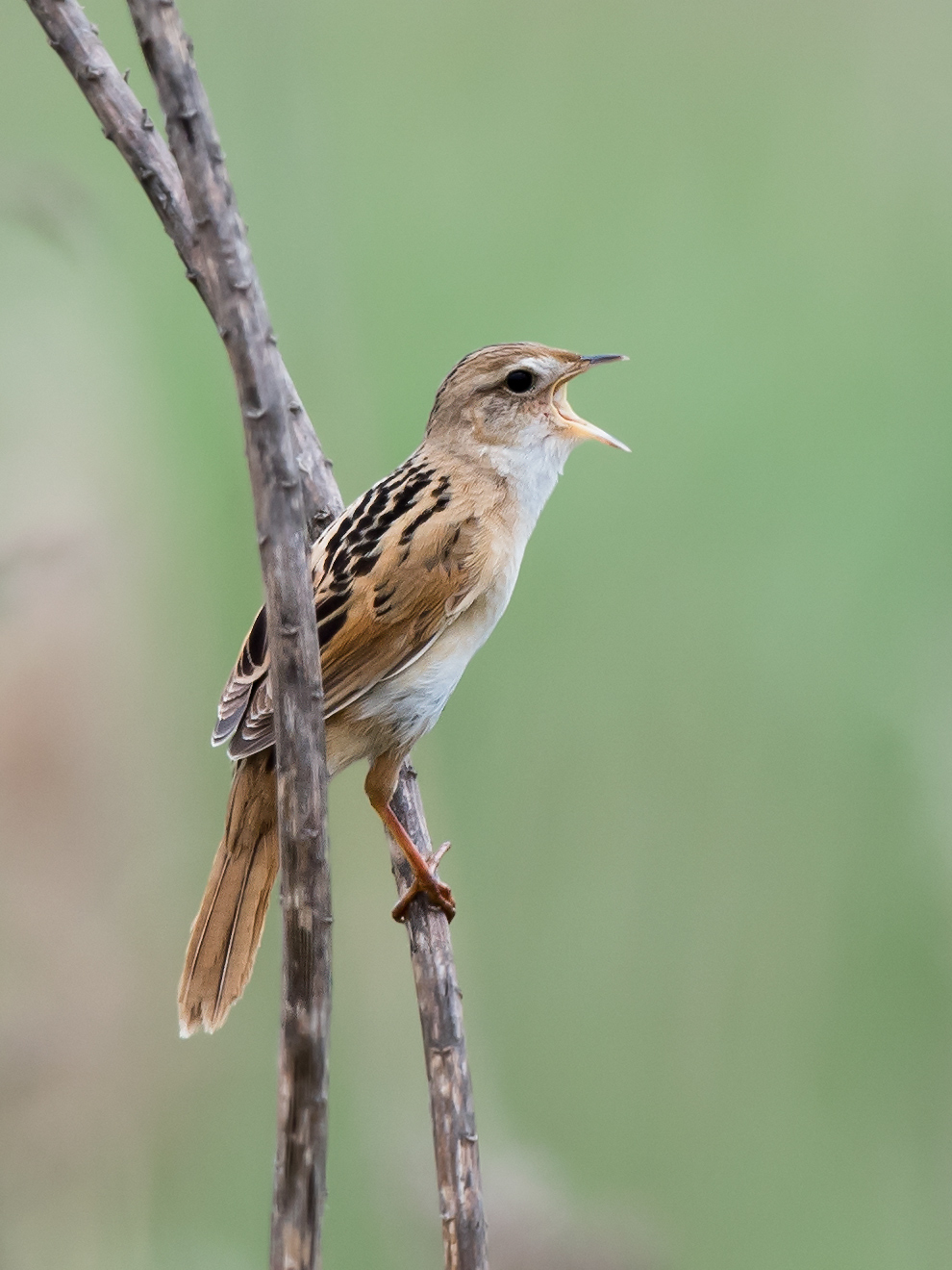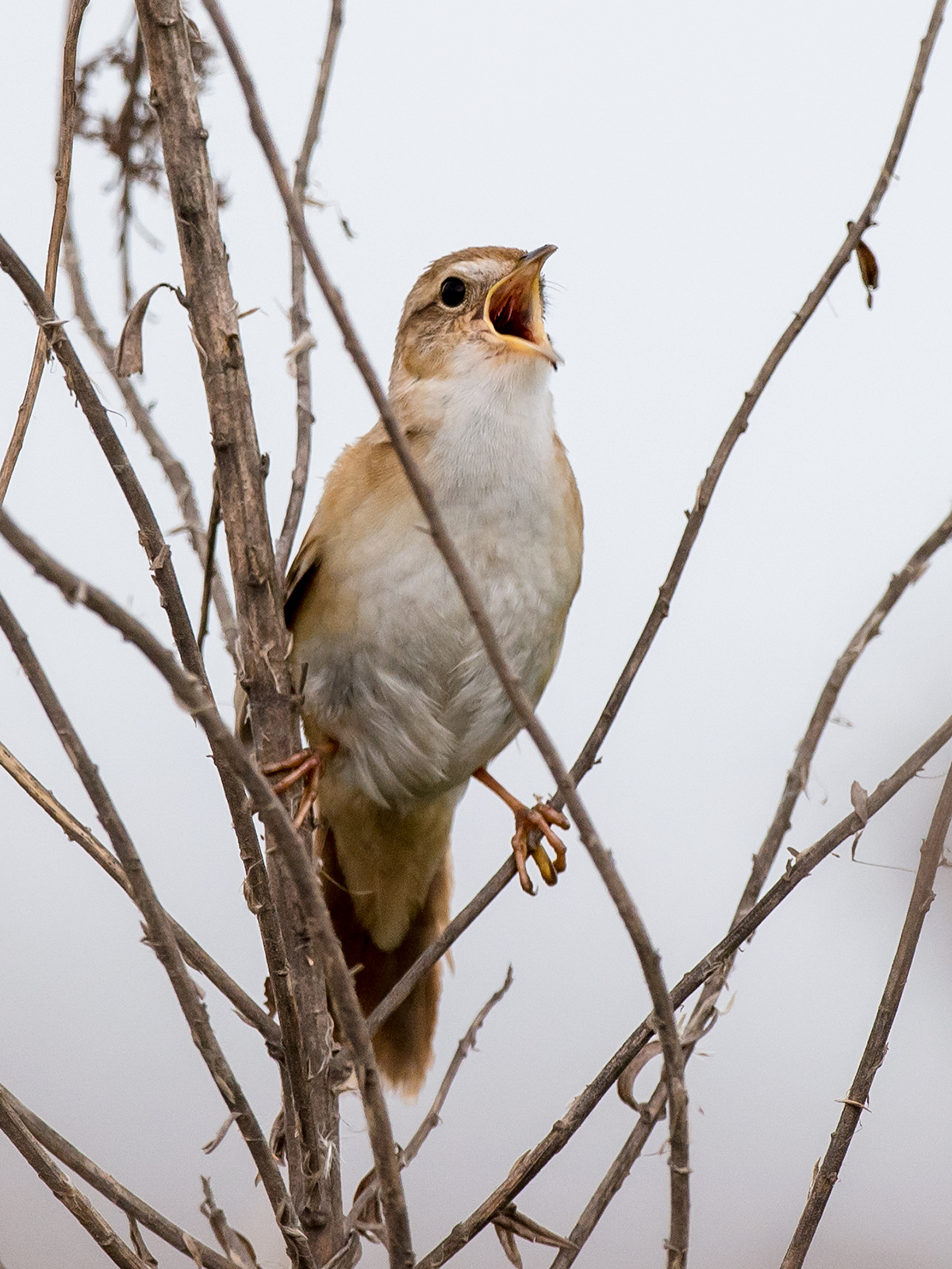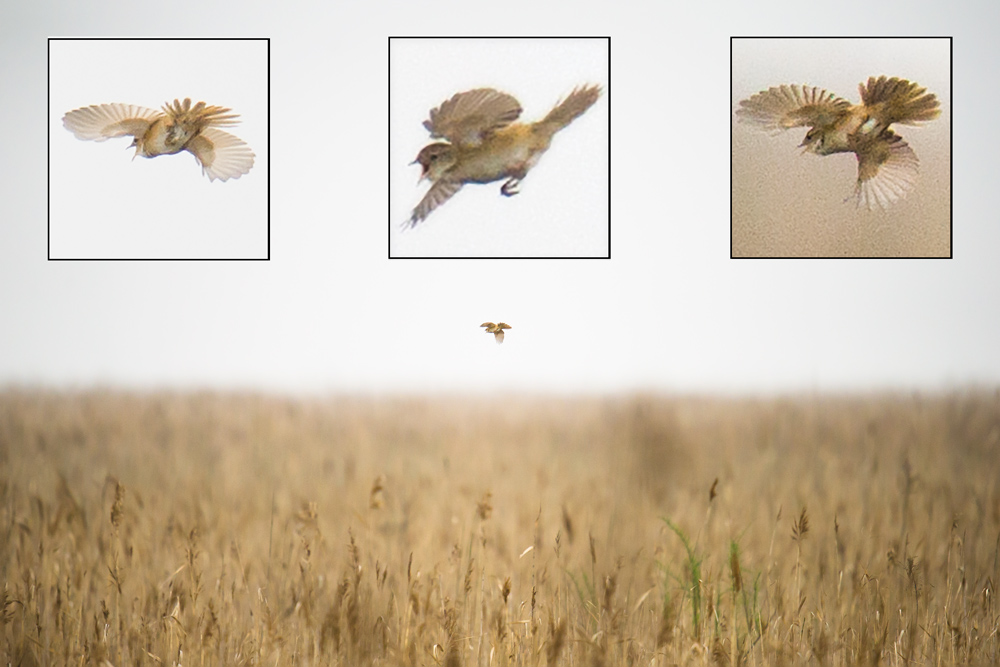 Featured photo: Marsh Grassbird, Cape Nanhui, April. (Kai Pflug)


Be notified every time we post. Send an
email with "Subscribe" as the subject to
info@shanghaibirding.com
Donate to Shanghai Birding!