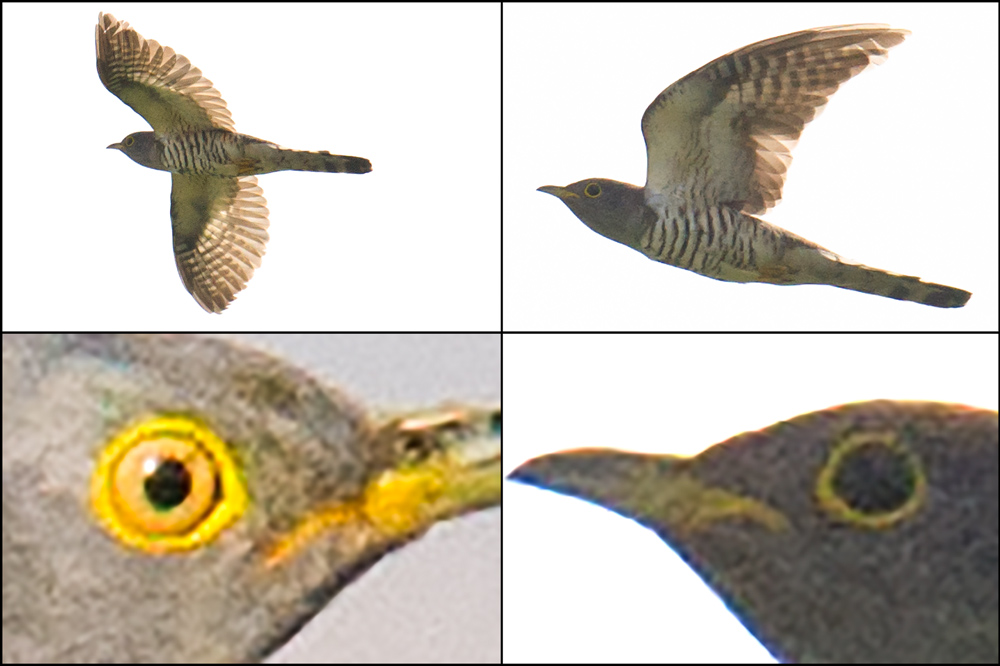 by Craig Brelsford
Founder, shanghaibirding.com
One of the many reasons I love spring is that during this time cuckoos call and are easier to identify. On Tues. 17 May at Cape Nanhui, the birding hotspot in Pudong, Kai Pflug and I had two calling cuckoos: Indian Cuckoo Cuculus micropterus and Common Cuckoo C. canorus. I got photos of both. Can you see differences in the appearance of Common and Indian? One is eye color. The other is the thickness of the barring on the underparts. Indian also is smaller than Common, but the size difference is harder to see.
Here is one of the best-known bird calls in the world, that of Common Cuckoo, recorded by me at Cape Nanhui on 17 May (00:31; 2 MB):
For a thorough overview of the cuckoos that migrate through Shanghai, see our post The Cuckoos of Shanghai.

Be notified every time we post. Send an
email with "Subscribe" as the subject to
info@shanghaibirding.com
Donate to Shanghai Birding!