The rarities just keep on coming here in Shanghai. The latest is Swinhoe's Rail, seen at the Magic Parking Lot in Nanhui on Sat. 29 Oct. 2016 by a trio of Shanghai bird photographers. The photo above was taken by one of the three, Chén Qí (陈骐).
This amazing find comes on the heels of Shanghai's first record of Crow-billed Drongo on 11 Oct. and Pomarine Skua on 19 Oct. What a birding month October 2016 was in Earth's largest city!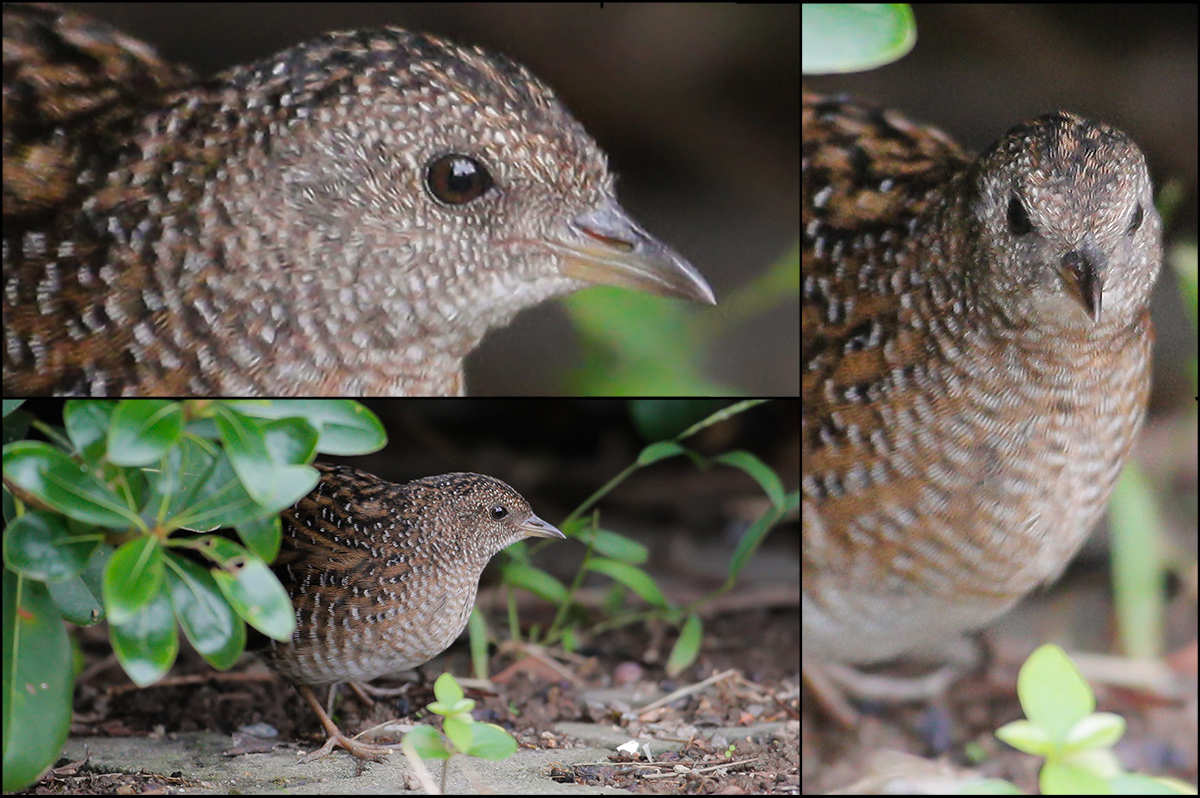 I got the news about the rail from Chén Qí's wife, Wāng Yàjīng (汪亚菁). Near dark, as I was returning home after my own eventful day at Nanhui, Wāng Yàjīng called me to report that she had just seen a strange bird. The bird, Yàjīng said, popped its head out of the bushes at the well-known photographers' setup at the edge of the lot. It showed half its body and disappeared. The episode lasted a few seconds, Yàjīng said.
One look at the photo Yàjīng sent me, and there was no doubt: Swinhoe's Rail.
The smallest rail in the world, Swinhoe's Rail is also one of the least-known. The IUCN lists it as Vulnerable.
On Sun. 30 Oct. 2016, photographers maintaining a long vigil saw the rail again.
ANOTHER UNUSUAL SIGHTING: BLACK-NAPED MONARCH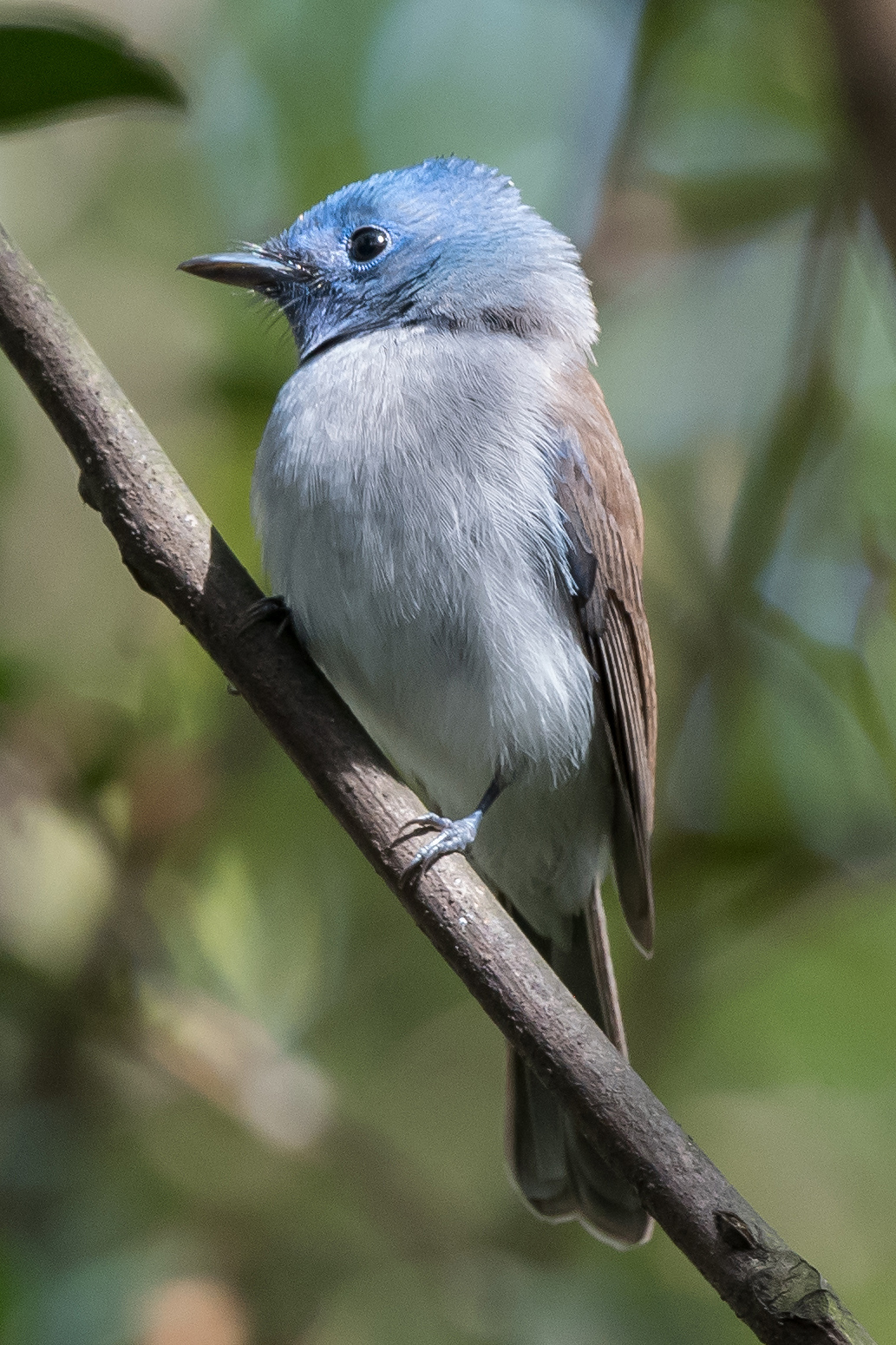 The next day, Sun. 30 Oct. 2016, Kai Pflug found Black-naped Monarch at Wusong-Paotaiwan Wetland Park in Shanghai. Kai was acting on information from Chinese bird photographers who had discovered the bird earlier. The monarch is almost certainly wild. It is a first-winter bird, not the more beautiful adult male that presumably would be of greater interest to collectors, and in Kai's photos one sees none of the damage common to birds kept in a cage.
Black-naped Monarch has been noted in Shanghai before, most recently on 2 Nov. 2014 by Stephan Popp and Xueping Popp. In China, H. a. styani usually ventures no further north than Guangdong. H. a. oberholseri is resident in Taiwan.
88 SPECIES FOR US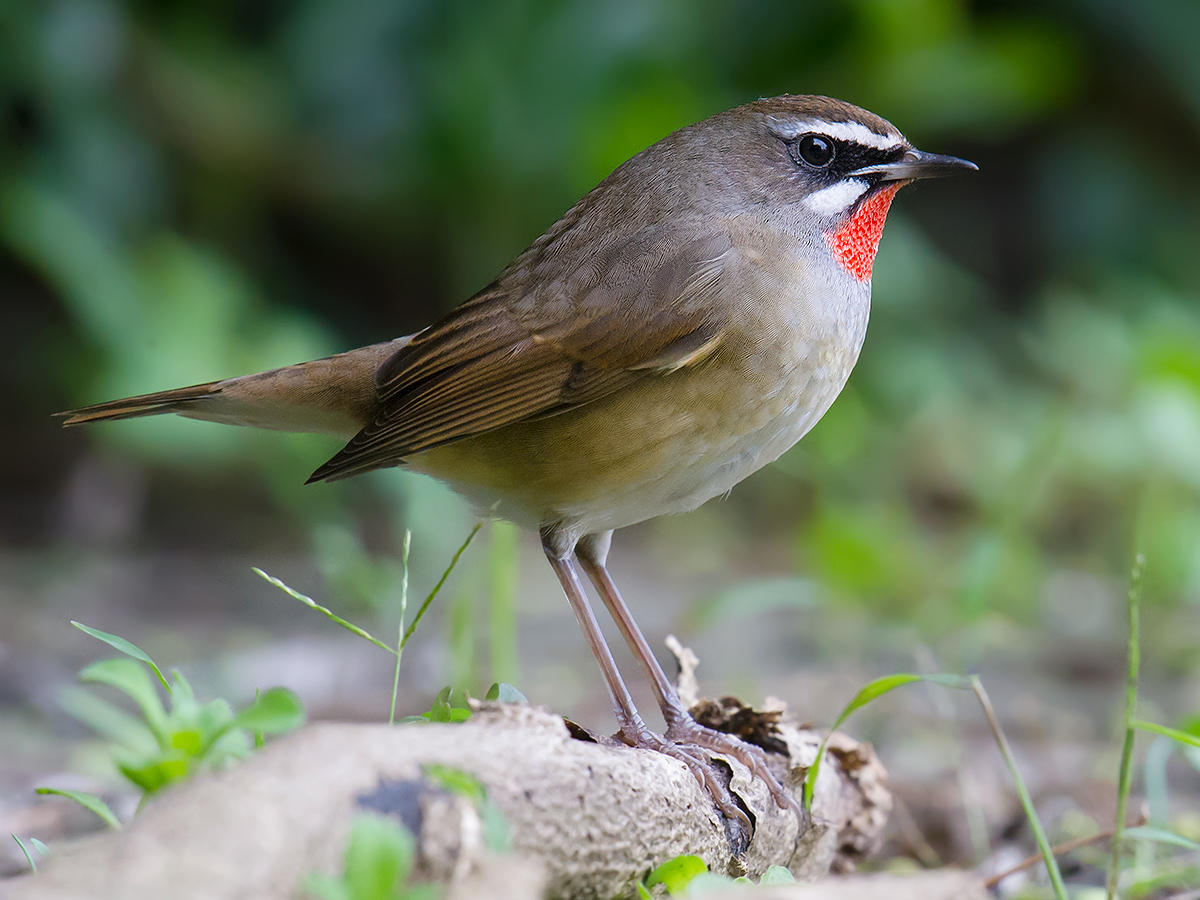 You know your birding area is rich when Nordmann's Greenshank fails to capture the headline. On Sat. 29 Oct. 2016, the day the Swinhoe's Rail electrified Shanghai birders, my partners Michael Grunwell, Elaine Du, and I spotted the Endangered Nordmann's in the defunct nature reserve (30.920500, 121.973167) at Nanhui, near the skua site at 30.923915, 121.954738. We speculate that Saturday's adult-winter Nordmann's is the same individual we saw in the area on 15 Oct. and 20 Oct. and possibly as far back as 17 Sept. and 3 Sept.
Other highlights Saturday were 54 Endangered Black-faced Spoonbill found exclusively in the defunct nature reserve, further underscoring the critical importance of that highly threatened parcel of land. Joining Nordmann's in the high-tide roost were 2 Ruff, a Near Threatened Red Knot, and 2 of our day's 4 Saunders's Gull, a Vulnerable species uncommon in Shanghai.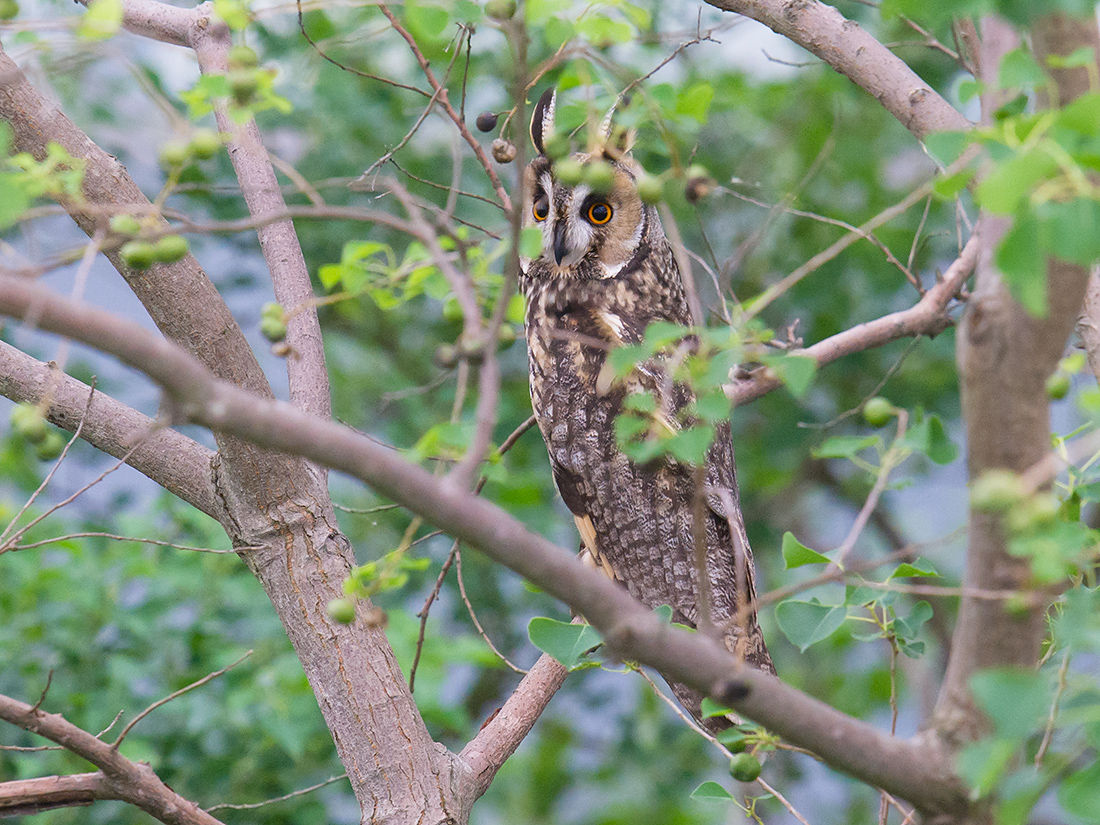 We had Japanese Grosbeak in Microforest 8 and Long-eared Owl at the Magic GPS Point (30.880563, 121.964551). Among our season's firsts were 2 Tundra Bean Goose, Black-necked Grebe, 5 Goldcrest, Manchurian/Japanese Bush Warbler, 3 Brown-flanked Bush Warbler, and 2 Dusky Thrush. Buntings finally are arriving in numbers, with Yellow-throated Bunting (16) and Chestnut Bunting (3) debuting on our Autumn 2016 list. We had a lucky 88 species in all.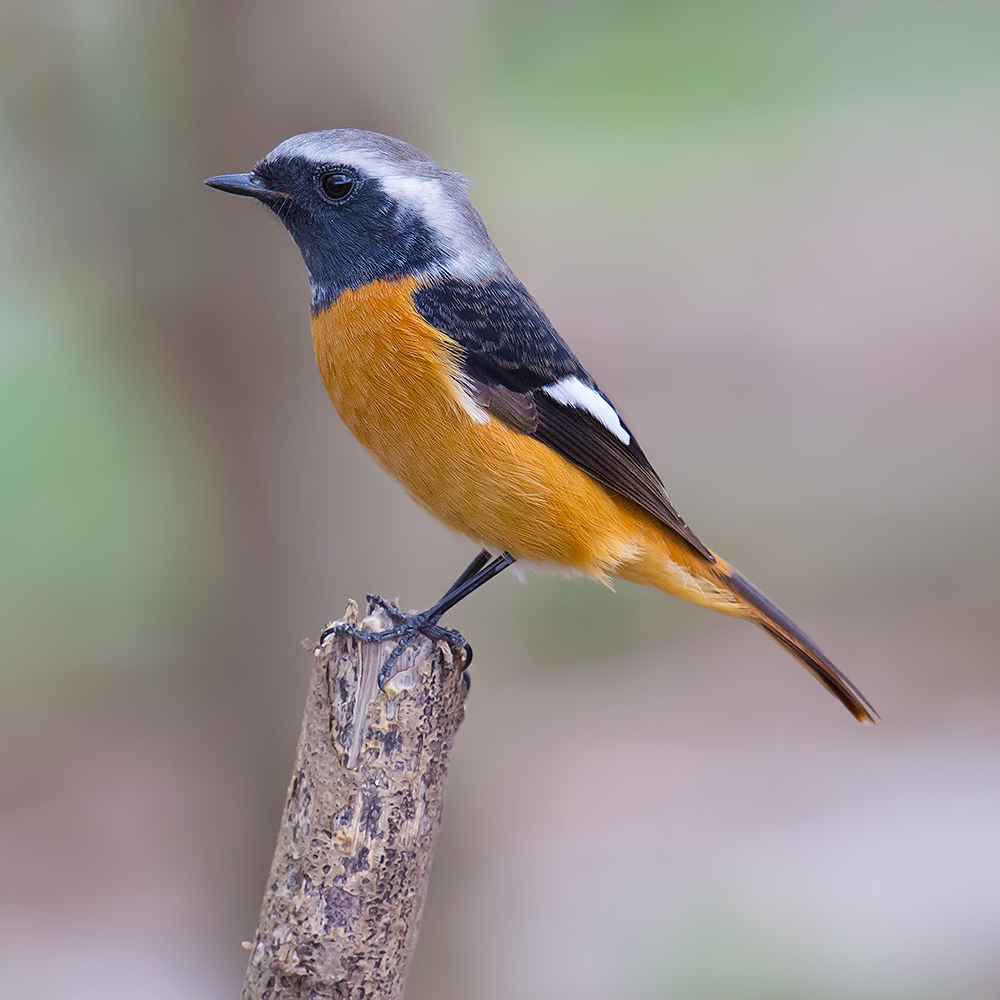 Throughout the day, the effectiveness of the Nanhui microforests was on display at Microforest 1 (30.923889, 121.971635). The tiny wood, which we visited off and on, was hopping with hungry migrants, grounded on a breezy day. Brambling, Daurian Redstart, and Yellow-bellied Tit were the tamest, but as the day wore on even shy species such as Japanese Thrush, Grey-backed Thrush, and Black-winged Cuckooshrike were coming out into the open. Photographers were present, but no one was using mealworms; the forest birds were attracted solely to the habitat offered by a stand of trees no bigger than a tennis court.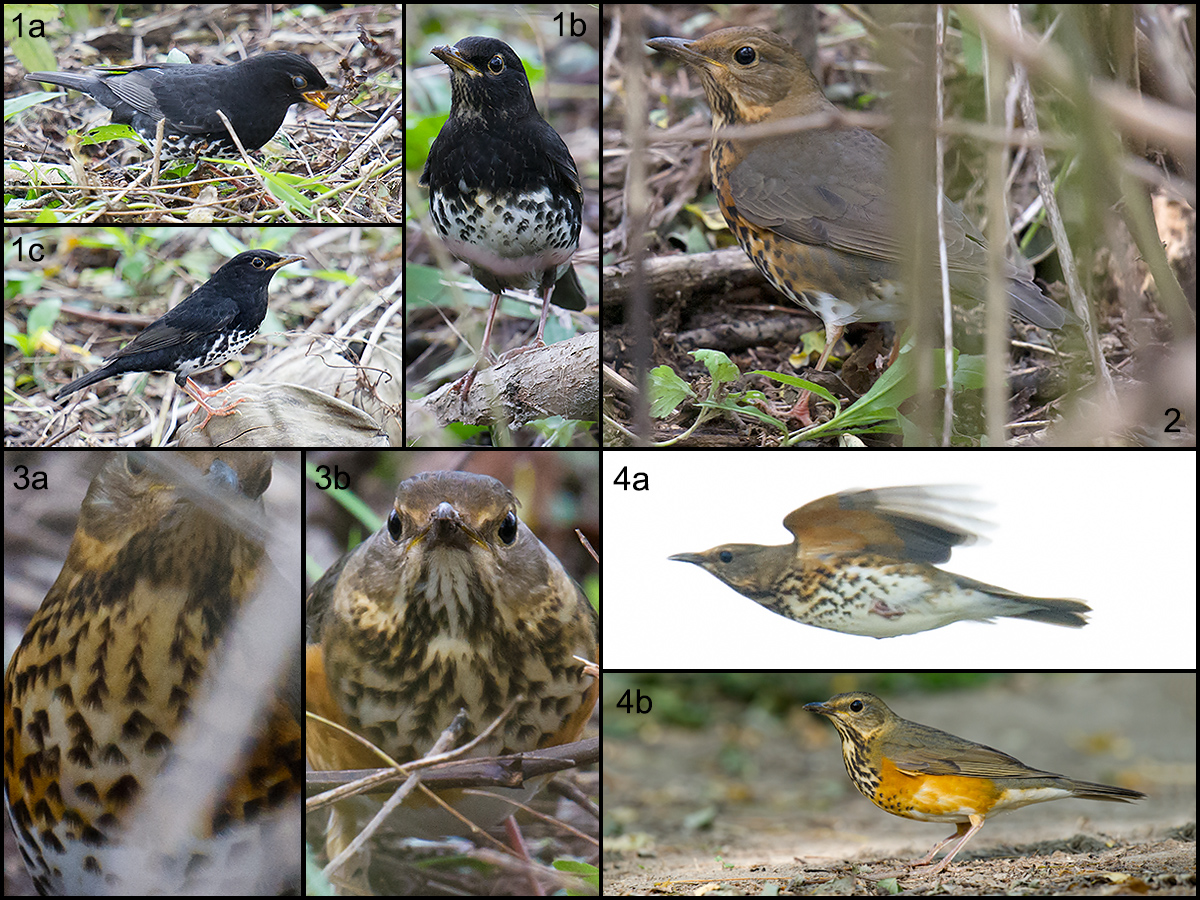 Other microforests held Eurasian Woodcock, Japanese Paradise Flycatcher, Rufous-tailed Robin, Taiga Flycatcher, and White's Thrush, Eyebrowed Thrush, and Pale Thrush. Dark-sided Flycatcher and Siberian Rubythroat were at the Magic Parking Lot (30.884898, 121.968229), Asian Stubtail at the Magic GPS Point.
We netted season's first Buff-bellied Pipit during a 35-minute stop at the sod farm near Pudong Airport (31.112586, 121.824742). Red-throated Pipit were present in smaller numbers (3) than six days earlier.
Day Lists
Lists are generated on eBird then adjusted to comport with my first reference, the IOC World Bird List.
List 1 of 2 for Sat. 29 Oct. 2016 (9 species)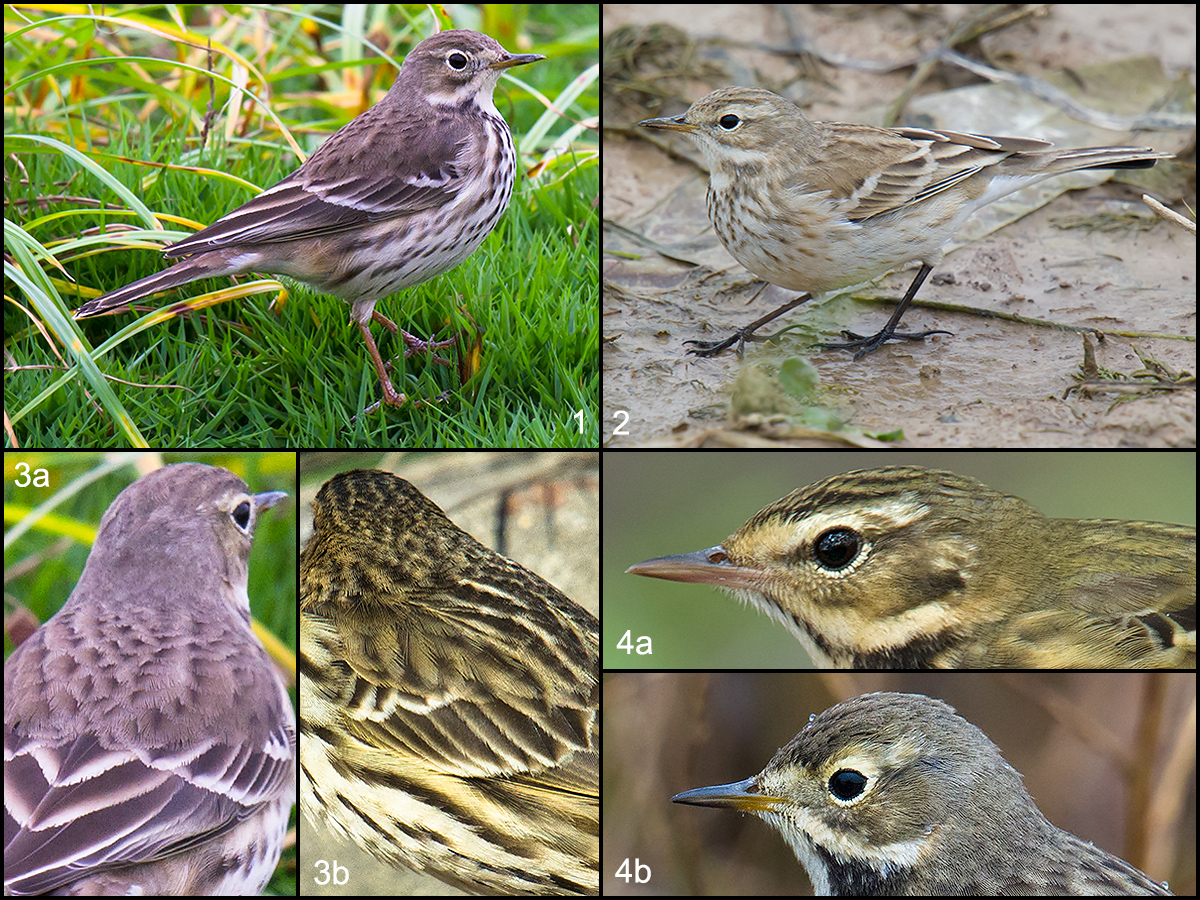 Birds noted at sod farm south of Pudong International Airport (31.112586, 121.824742), Pudong, Shanghai, China. Mostly cloudy, breezy. Low 13° C, high 18° C. Humidity 75%. Visibility: 10 km. Wind N 15 km/h. PM2.5 AQI: 85 (moderate). Sunrise 06:08, sunset 17:06. SAT 29 OCT 2016 06:55-07:30. Craig Brelsford, Elaine Du, & Michael Grunwell.
Spotted Dove Streptopelia chinensis 3
Eurasian Hoopoe Upupa epops 1
Peregrine Falcon Falco peregrinus 1
Long-tailed Shrike Lanius schach 2
Eurasian/Oriental Skylark Alauda arvensis/gulgula 15
White Wagtail Motacilla alba 12
Richard's Pipit Anthus richardi 1
Red-throated Pipit A. cervinus 3
Buff-bellied Pipit A. rubescens japonicus 20
List 2 of 2 for Sat. 29 Oct. 2016 (83 species)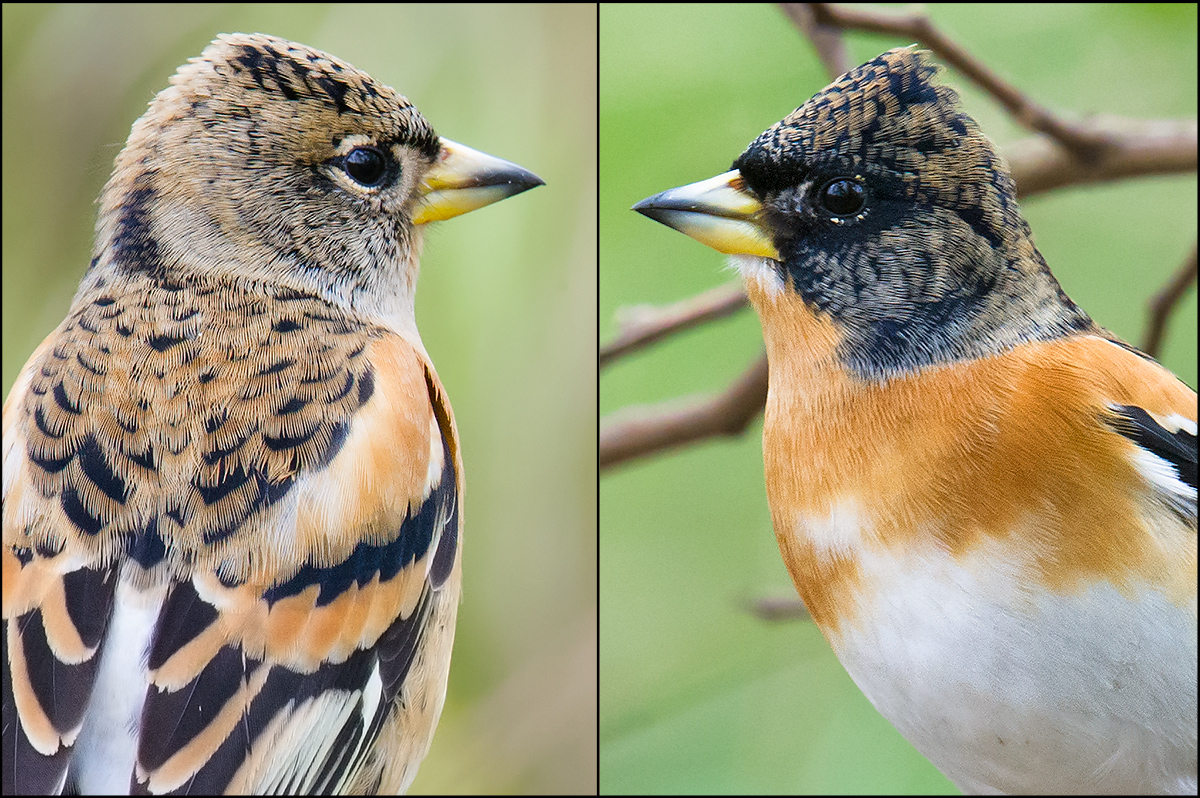 Birds noted around Pudong Nanhui Dongtan Wetland (Pǔdōng Nánhuì Dōngtān Shīdì [浦东南汇东滩湿地]; 30.920507, 121.973159), Pudong, Shanghai, China. List includes birds found at Dishui Lake (30.908702, 121.945124). Mostly cloudy, breezy. Low 13° C, high 18° C. Humidity 75%. Visibility: 10 km. Wind N 15 km/h. PM2.5 AQI: 85 (moderate). Sunrise 06:08, sunset 17:06. SAT 29 OCT 2016 07:55-17:00. Craig Brelsford, Elaine Du, & Michael Grunwell.
Tundra Bean Goose Anser serrirostris 2
Eurasian Wigeon Anas penelope 32
Mallard A. platyrhynchos 6
Eastern Spot-billed Duck A. zonorhyncha 300
Northern Shoveler A. clypeata 31
Eurasian Teal A. crecca 200
Common Pochard Aythya ferina 15
Tufted Duck A. fuligula 40
Common Pheasant Phasianus colchicus 1
Little Grebe Tachybaptus ruficollis 20
Great Crested Grebe Podiceps cristatus 20
Black-necked Grebe P. nigricollis 1
Great Cormorant Phalacrocorax carbo 20
Grey Heron Ardea cinerea 60
Great Egret A. alba 3
Intermediate Egret A. intermedia 1
Little Egret Egretta garzetta 150
Eurasian Spoonbill Platalea leucorodia 8
Black-faced Spoonbill P. minor 54
Western Osprey Pandion haliaetus 1
Eastern Marsh Harrier Circus spilonotus 2
Eurasian Coot Fulica atra 30
Grey Plover Pluvialis squatarola 1
Pacific Golden Plover P. fulva 1
Lesser Sand Plover Charadrius mongolus 50
Kentish Plover C. alexandrinus 700
Black-tailed Godwit Limosa limosa 3
Red Knot Calidris canutus 1
Ruff C. pugnax 2
Broad-billed Sandpiper C. falcinellus 2
Red-necked Stint C. ruficollis 1
Dunlin C. alpina 200
Eurasian Woodcock Scolopax rusticola 1
Terek Sandpiper Xenus cinereus 1
Spotted Redshank Tringa erythropus 70
Common Greenshank T. nebularia 30
Nordmann's Greenshank T. guttifer 1
Marsh Sandpiper T. stagnatilis 10
Saunders's Gull Chroicocephalus saundersi 4
Vega Gull Vega Larus vegae vegae/L. v. mongolicus 5
Lesser Black-backed Gull Larus fuscus heuglini 1
Gull-billed Tern Gelochelidon nilotica 1
Caspian Tern Hydroprogne caspia 3
Oriental Turtle Dove Streptopelia orientalis 10
Long-eared Owl Asio otus 1
Common Kestrel Falco tinnunculus 1
Peregrine Falcon F. peregrinus 2
Black-winged Cuckooshrike Coracina melaschistos 1
Long-tailed Shrike Lanius schach 10
Japanese Paradise Flycatcher Terpsiphone atrocaudata 1
Barn Swallow Hirundo rustica 20
Yellow-bellied Tit Periparus venustulus 6
Light-vented Bulbul Pycnonotus sinensis 20
Goldcrest Regulus regulus 5
Asian Stubtail Urosphena squameiceps 1
Japanese/Manchurian Bush Warbler Horornis diphone canturians/H. borealis borealis 1
Brown-flanked Bush Warbler H. fortipes 3
Pallas's Leaf Warbler Phylloscopus proregulus 2
Yellow-browed Warbler P. inornatus 3
Arctic/Kamchatka Leaf/Japanese Leaf Warbler P. borealis/examinandus/xanthodryas 4
Plain Prinia Prinia inornata 2
White's Thrush Zoothera aurea 6
Grey-backed Thrush Turdus hortulorum 5
Japanese Thrush T. cardis 8
Eyebrowed Thrush T. obscurus 2
Pale Thrush T. pallidus 5
Dusky Thrush T. eunomus 2
Dark-sided Flycatcher Muscicapa sibirica 1
Rufous-tailed Robin Larvivora sibilans 6
Red-flanked Bluetail Tarsiger cyanurus 12
Taiga Flycatcher Ficedula albicilla 1
Daurian Redstart Phoenicurus auroreus 18
Stejneger's Stonechat Saxicola stejnegeri 1
White Wagtail Motacilla alba 18
Richard's Pipit Anthus richardi 2
Eurasian Tree Sparrow Passer montanus 100
Brambling Fringilla montifringilla 6
Grey-capped Greenfinch Chloris sinica 1
Japanese Grosbeak Eophona personata 1
Tristram's Bunting Emberiza tristrami 5
Yellow-throated Bunting E. elegans 16
Chestnut Bunting E. rutila 3
Black-faced Bunting E. spodocephala 3
WORKS CONSULTED
Alström, Per, Krister Mild & Bill Zetterström. Pipits and Wagtails. Princeton University Press, 2003. This landmark book, co-authored by Shanghai Birding member Per Alström, is my first reference on all things Motacillidae. Of particular use was p. 56, "Water Pipit and Allies (in fresh winter plumage)."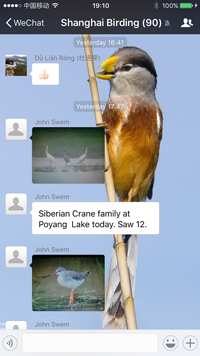 Brelsford, Craig, moderator. Shanghai Birding, a WeChat chat group. Rough drafts for parts of this post were written by Craig on Shanghai Birding. News about the rail was first circulated on Shanghai Birding.
Brazil, Mark. Birds of East Asia. Princeton University Press, 2009. Thrushes and pipits.
Svensson, Lars & Killian Mullarney & Dan Zetterström. Collins Bird Guide, 2nd ed. HarperCollins, 1999-2009. Outstanding illustrations of pipits by Mullarney.