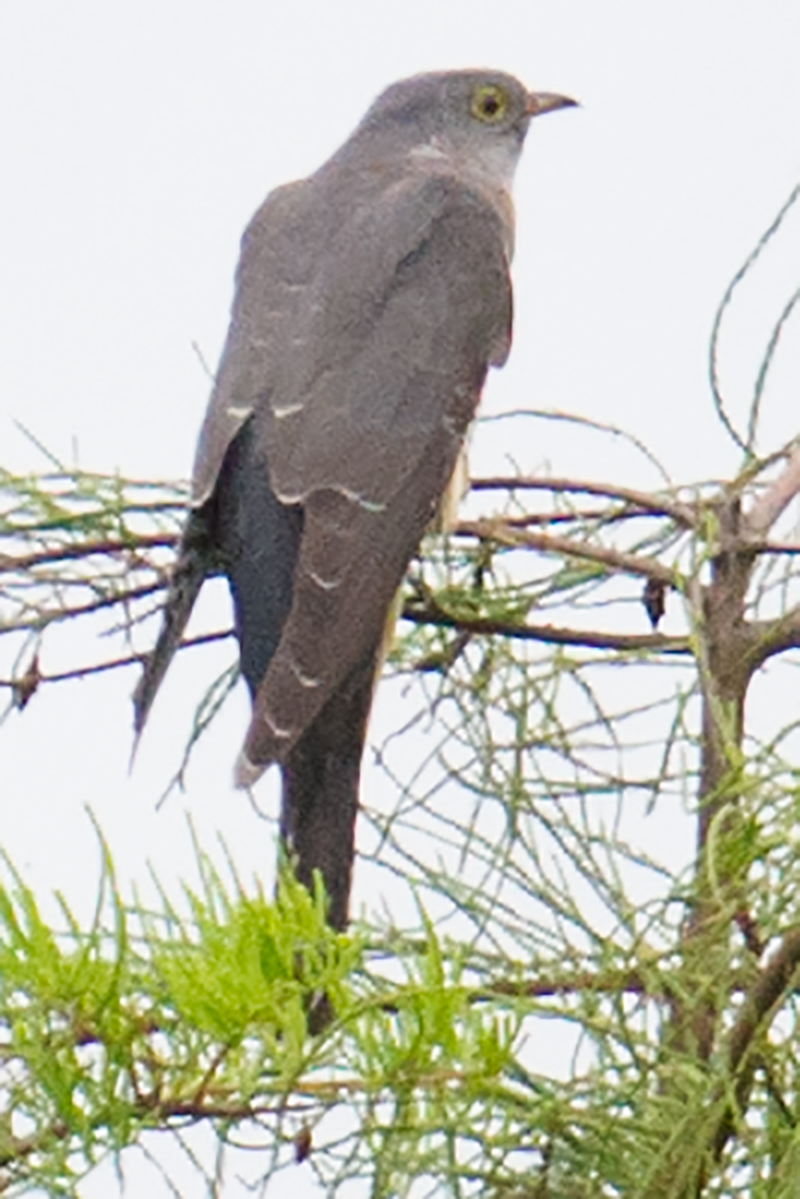 by Craig Brelsford
Founder, shanghaibirding.com
Lesser Cuckoo Cuculus poliocephalus, non-hepatic adult, 26 Aug. at Cape Nanhui, Shanghai. Photo above. Reasoning behind ID of Lesser Cuckoo:
(1) No suggestion of brighter yellow iris that is characteristic of Common Cuckoo as well as Oriental Cuckoo and Himalayan Cuckoo (darker iris more characteristic of Indian Cuckoo and Lesser Cuckoo)
(2) Dark rump and uppertail coverts contrast little with dark tail, while dark tail and rump contrast markedly with paler back, all pointing to Lesser Cuckoo
(3) On tail, very likely no subterminal black band (as in Indian Cuckoo), pointing again to Lesser Cuckoo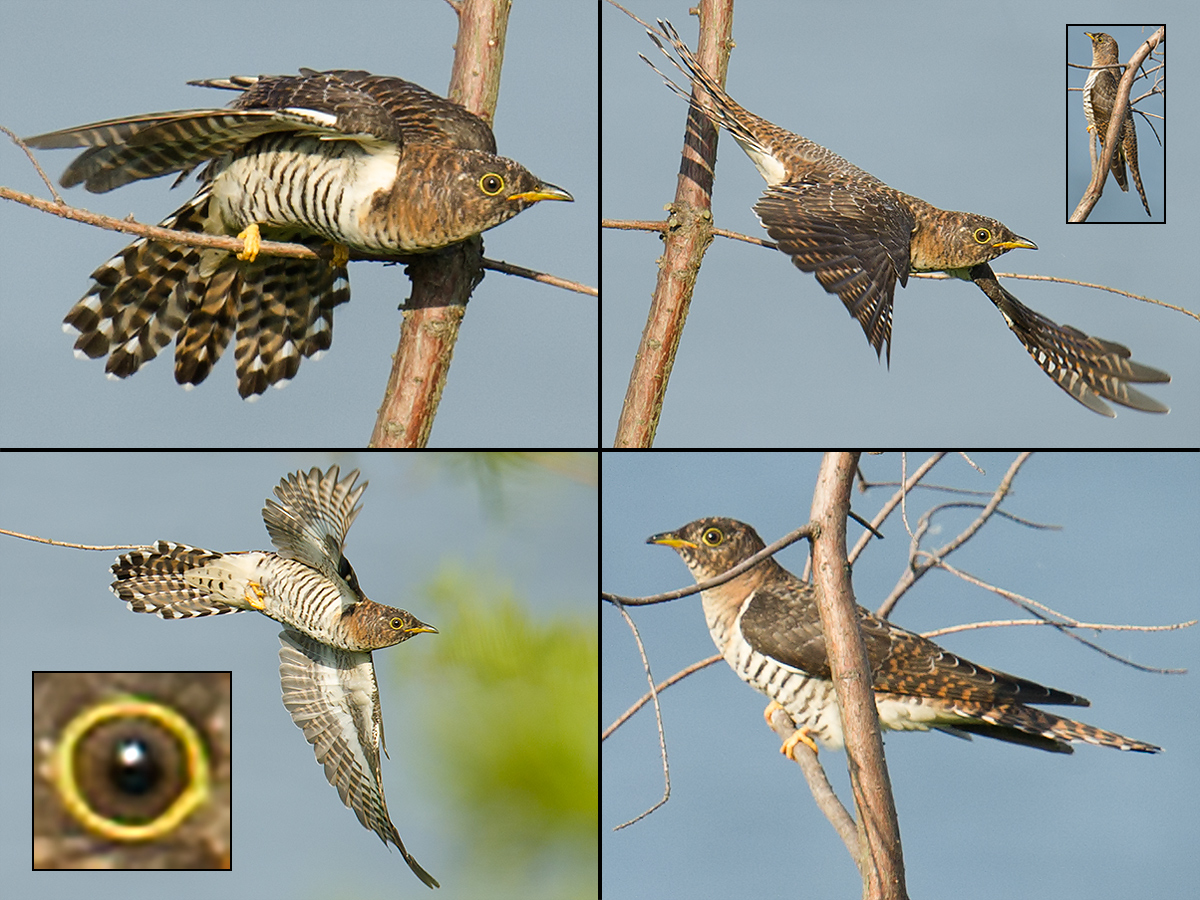 Be notified every time we post. Send an
email with "Subscribe" as the subject to
info@shanghaibirding.com
Donate to Shanghai Birding!