by Hanxiao Cai
for shanghaibirding.com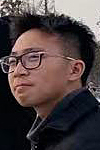 Our team found wild Chinese Alligator Alligator sinensis on Shanghai's Chongming Island. We were on a school trip 18 Nov. to Chongming Dongtan Wetland Park (31.516598, 121.934992). The 3 alligators we saw are part of a reintroduction program that has been conducted on Chongming since 2007. More than 15,000 Chinese Alligator exist in China, but fewer than 300 are wild.
Our team consisted of Steven Bonta, five of my fellow students from Shanghai Hongrun Boyuan School, and me. We found the Chinese Alligator at about 14:00. The sunlight was gently caressing the alligators—a scene of pure beauty. I was carrying a Sony Alpha 1 camera body, battery grip, and a Sony FE 200-600 G lens. I was able to capture images at an extremely high resolution (50 megapixels). We were able to get close to the alligators without disturbing them.
Yiwen Huo, an expert on Chinese Alligator, offered these comments on our sighting:
"This set of images was taken in the Chinese Alligator Reserve in the middle of Shanghai Dongtan Wetland Park. Two adults and a juvenile were recorded. We were no further than 10 m away from the alligators. The adults were between 1.3 m and 1.5 m long. The juvenile was nearly 40 cm long. … They appeared lethargic, because at this time of year their metabolism slows and they are about to start brumating. In 2007, the WCS (International Wildlife Conservation Society) stocked 6 Chinese Alligator in the Dongtan wetland. Through satellite tracking devices, observers found that they reproduced smoothly there and entered brumation. Twelve eggs were recorded in the first year. Counting the juvenile observed this time, the Chinese Alligator population in the Dongtan Wetland may have grown more than tenfold. … A female alligator can lay 10 to 30 eggs at a time, and this female is only protecting a single juvenile. The low survival rate of juveniles is a common part of the reptile reproduction cycle, making the conservation of Chinese Alligator challenging."
PHOTOS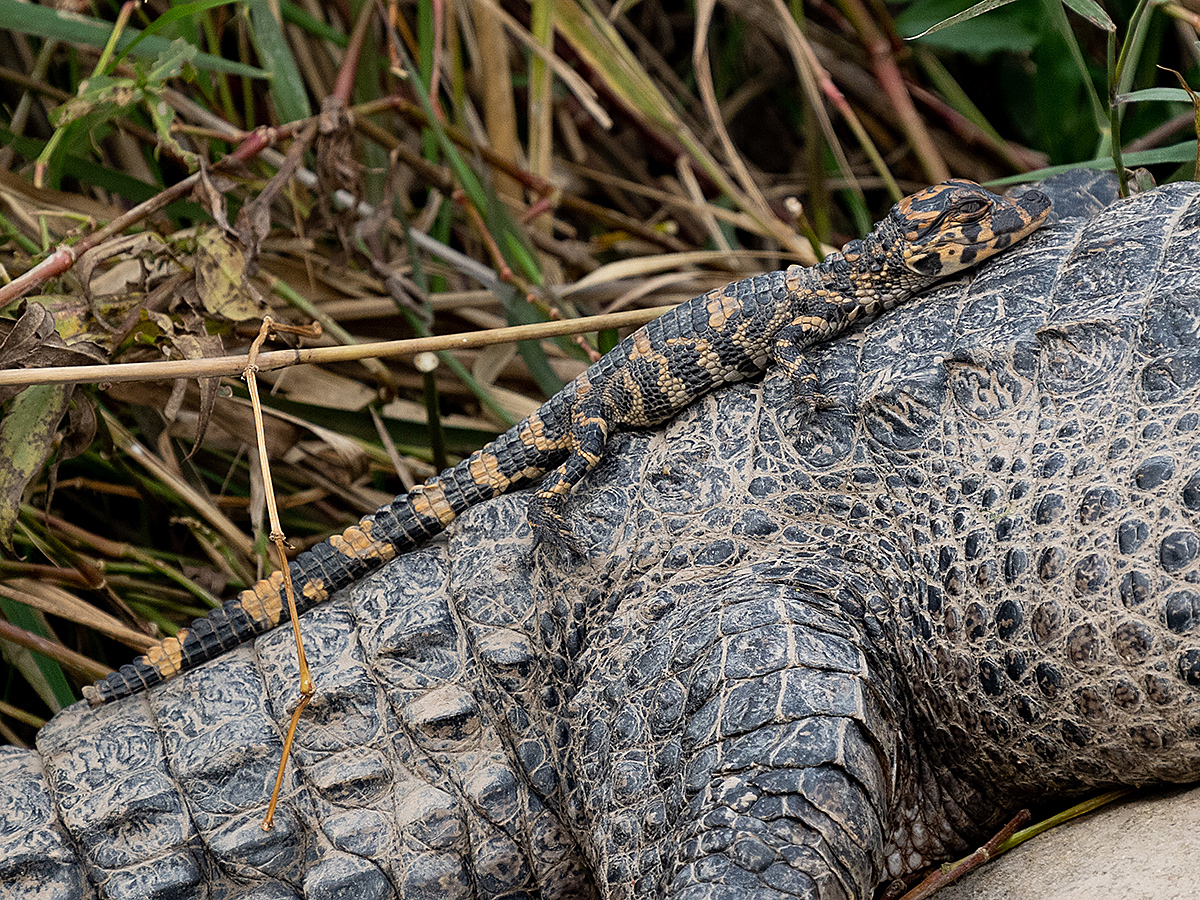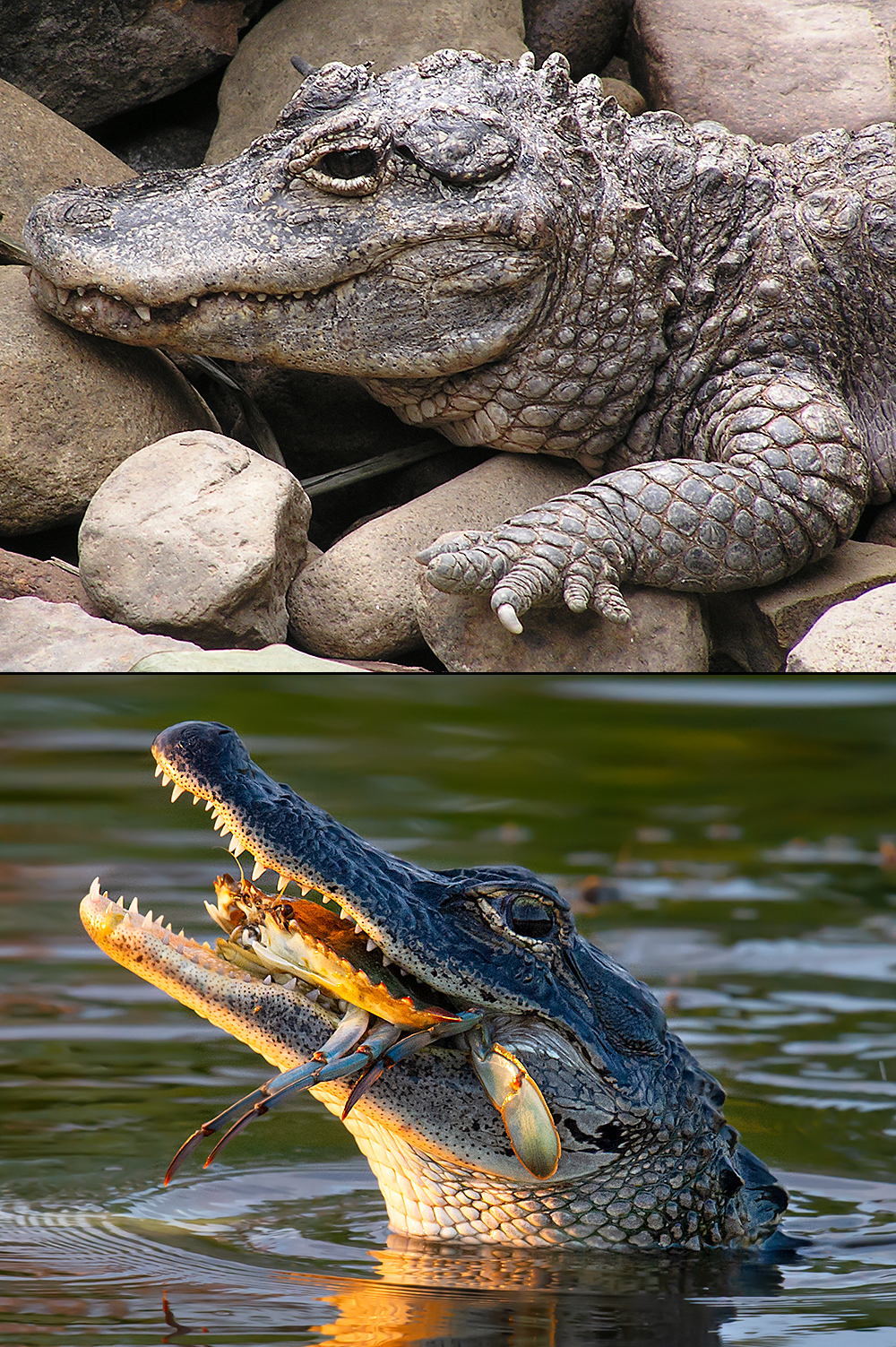 FURTHER READING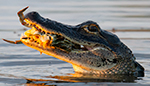 On our Chinese Alligator Research Page, see photos of one of the world's oldest living vertebrates and one of the most critically endangered animals in the world. On our American Alligator Research Page, see photos and hear a sound-recording of one of America's best known wild animals.
Featured image: Chinese Alligator Alligator sinensis, female with young, Chongming Dongtan Wetland Park, Chongming Island, Shanghai, 18 Nov. (Hanxiao Cai)

Be notified every time we post. Send an
email with "Subscribe" as the subject to
info@shanghaibirding.com
Donate to Shanghai Birding!