On 5 June 2014 on the Old Erlang Road in Sichuan, I photographed female Firethroat Calliope pectardens. One of the least-known chats in the world, Firethroat is shy, the female particularly so, and photos of the female are rare.
The photo above shows an adult female and not a first-summer male, as a first-summer male would have white flashes at the base of the tail (Round & Clement 2015, 86). We eliminate Firethroat's sister species, Blackthroat Calliope obscura, on the basis of range (Blackthroat breeds farther north) and by the presence at the height of breeding season of male Firethroat in the area where I photographed the female. Note the legs, darker than the pale-legged female Indian Blue Robin Larvivora brunnea (Collar 2005, 747).
To acquire my shots, I spent parts of four days in a tent, my portable photo blind. The female first appeared on Day 2, but the definitive images came only in the final minutes of the final day. My partners, Huáng Xiǎo Ān (黄小安) and Jon Gallagher, commiserated with me at first and rejoiced with me at last, and for their cooperation I am grateful.
I embargoed the photos nearly five years before publishing them today. I held back because I was hoping to write a photographic field guide to the birds of China, and I was saving my most valuable photos for the guide.
The Old Erlang Road is an ideal birding location. The road, which used to be part of the Sichuan-Tibet highway but has been superseded by a tunnel, remains in serviceable condition. The lush forests are a stronghold not just for Firethroat but also for many other sought-after birds, among them Lady Amherst's Pheasant Chrysolophus amherstiae and Streaked Barwing Actinodura souliei.
MAP & PHOTOS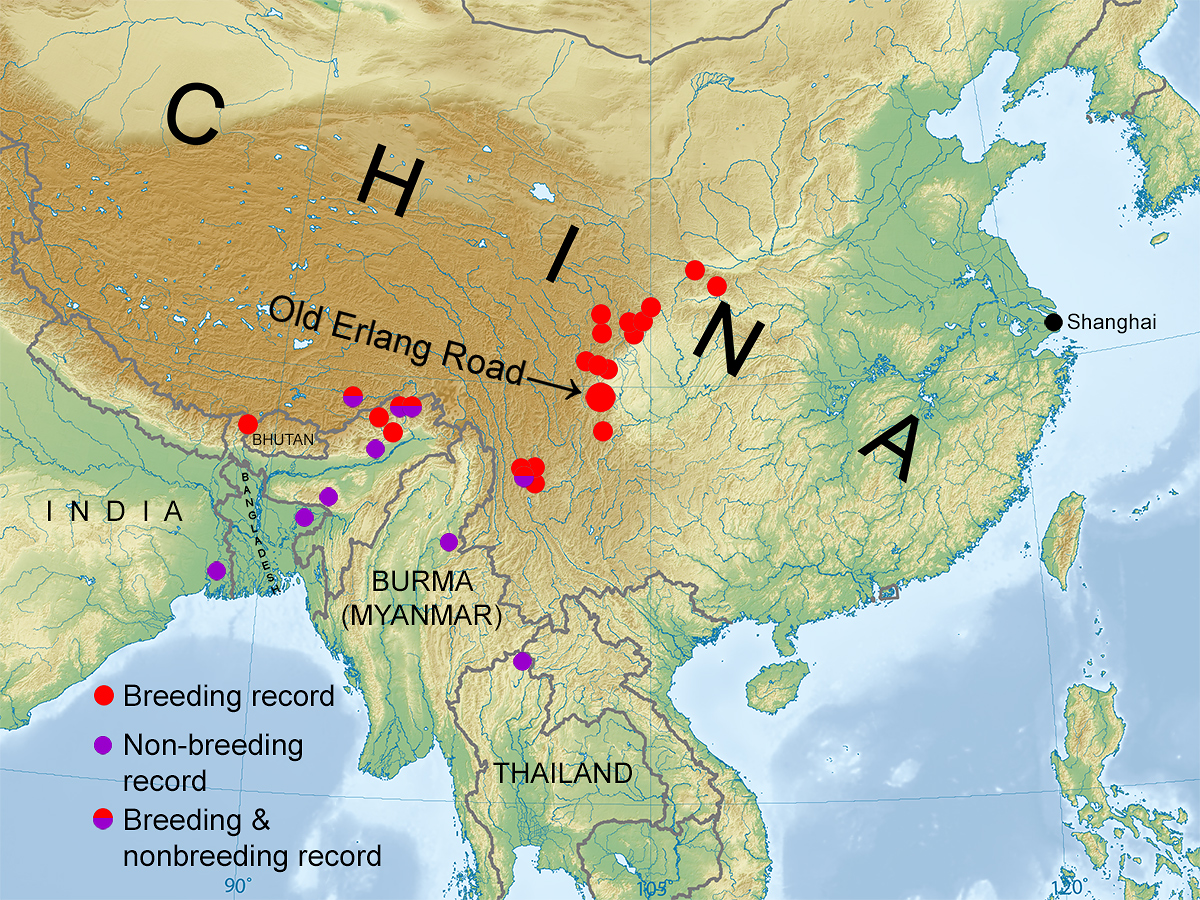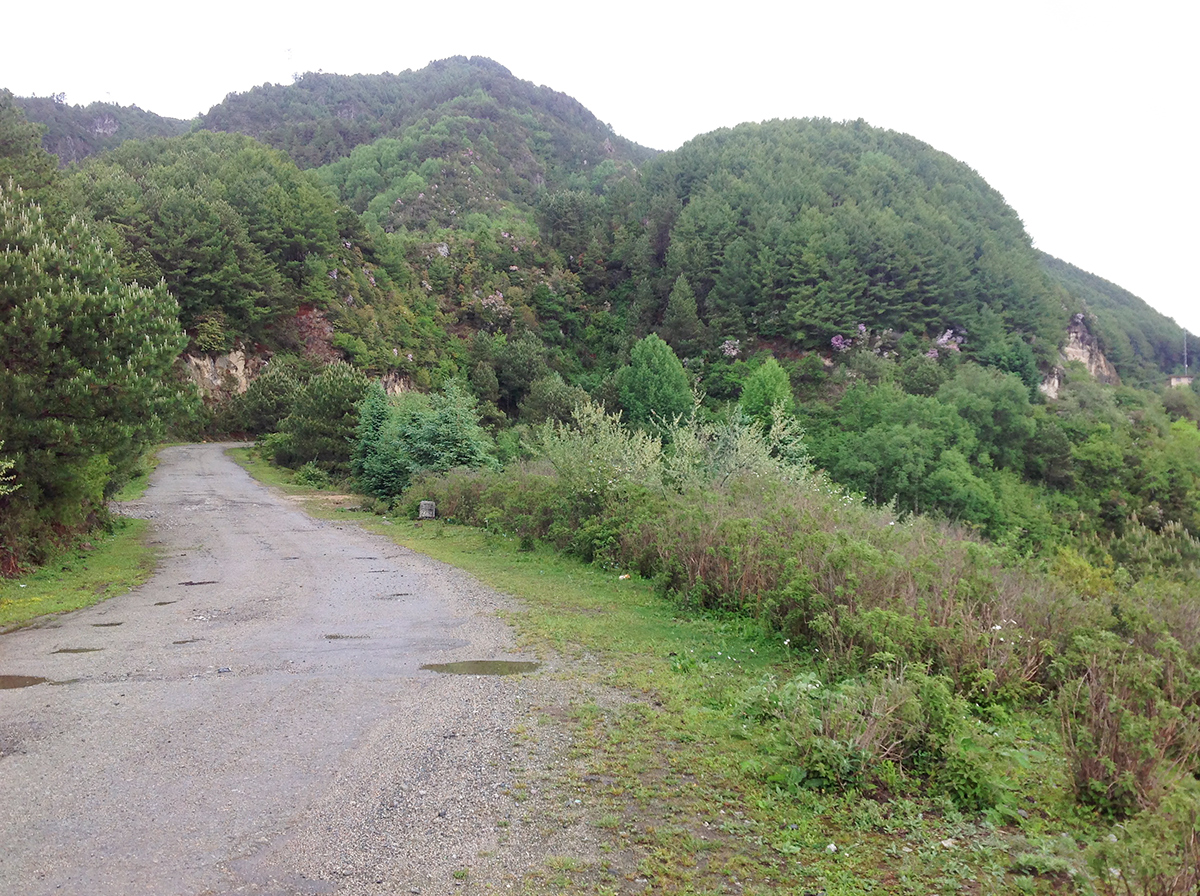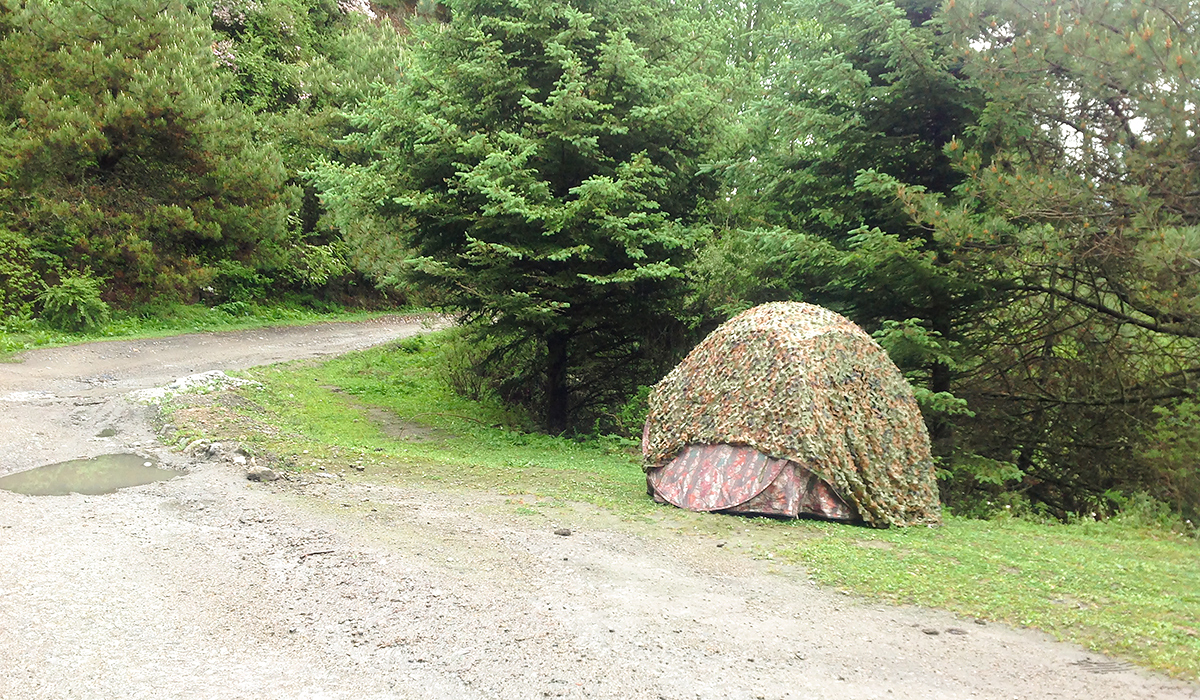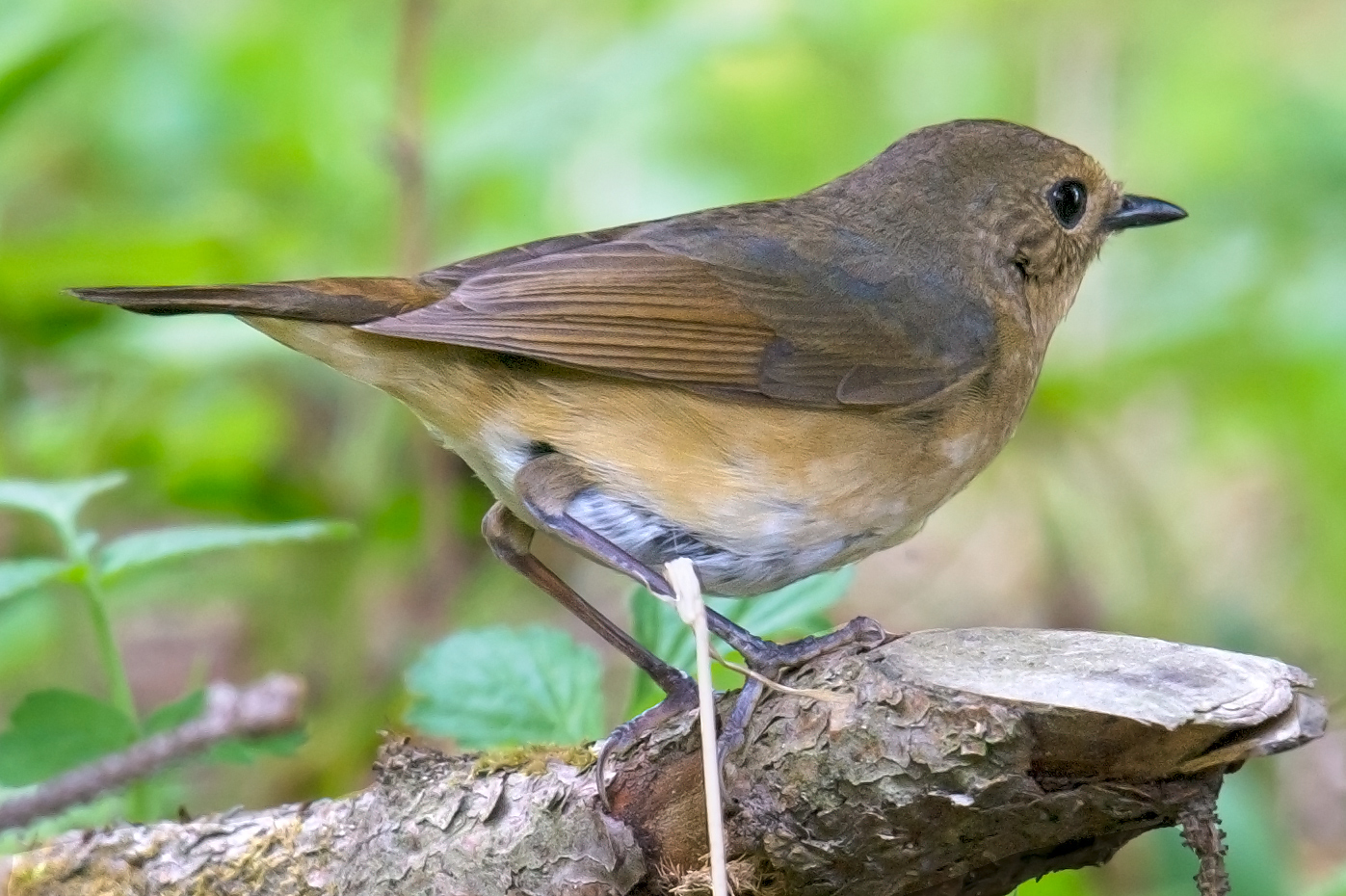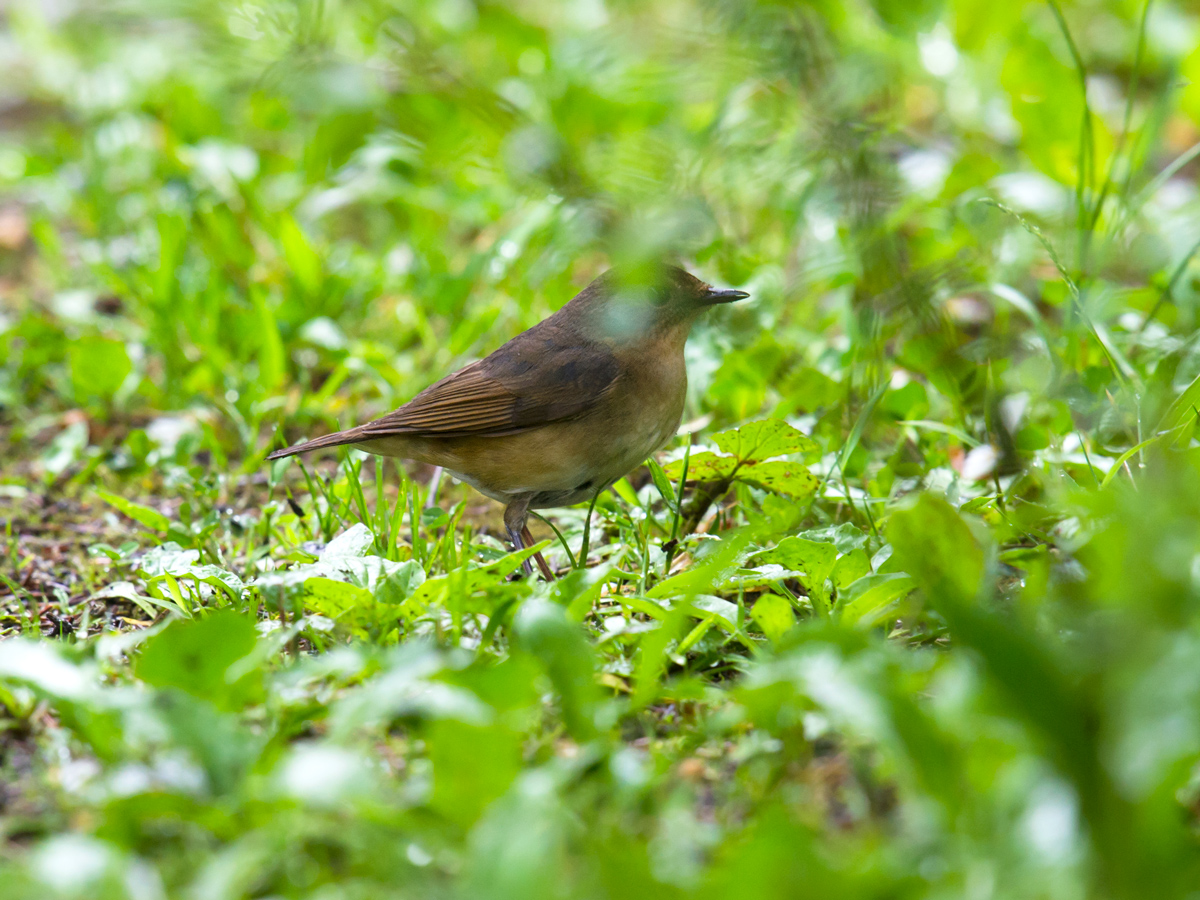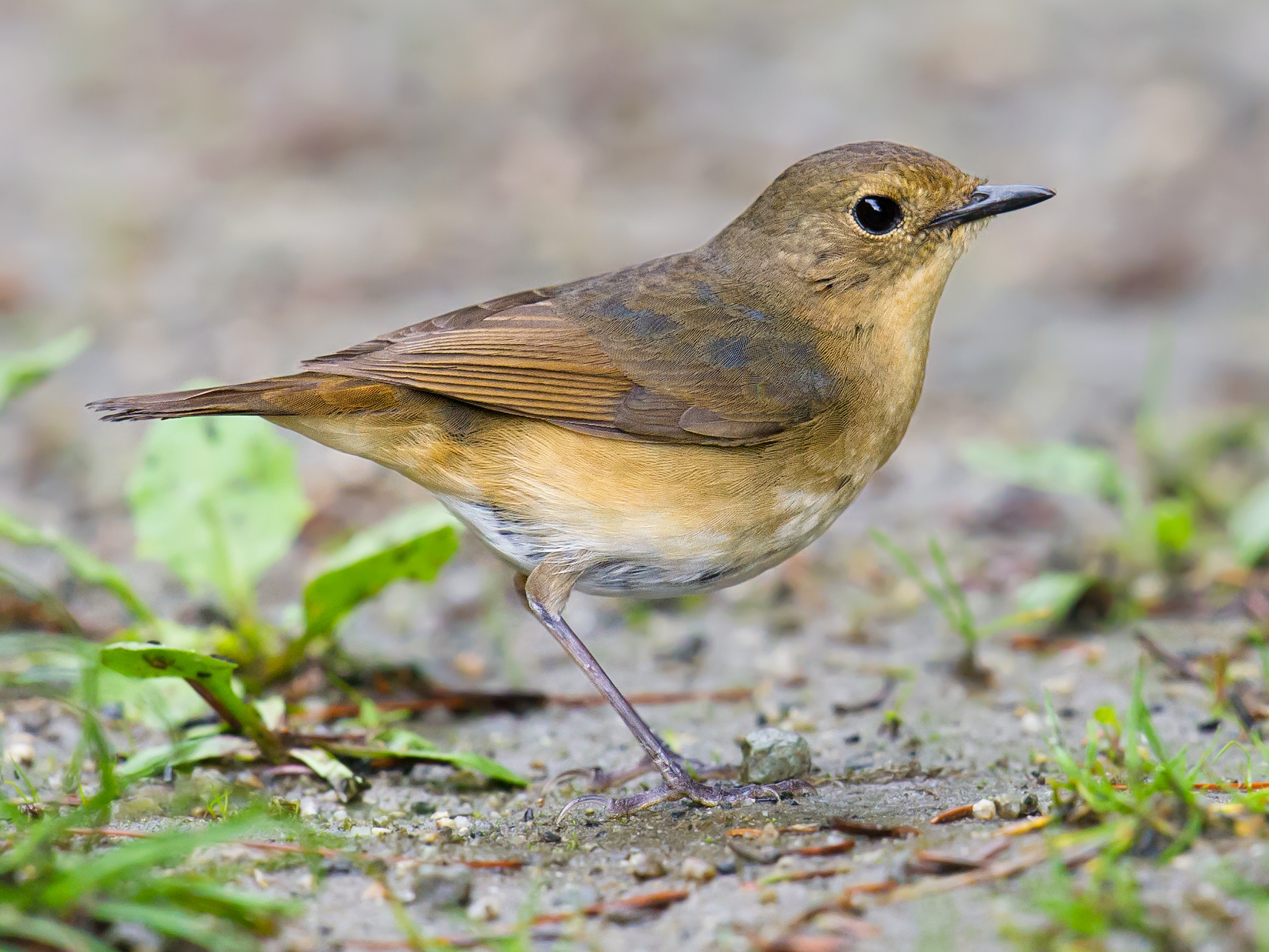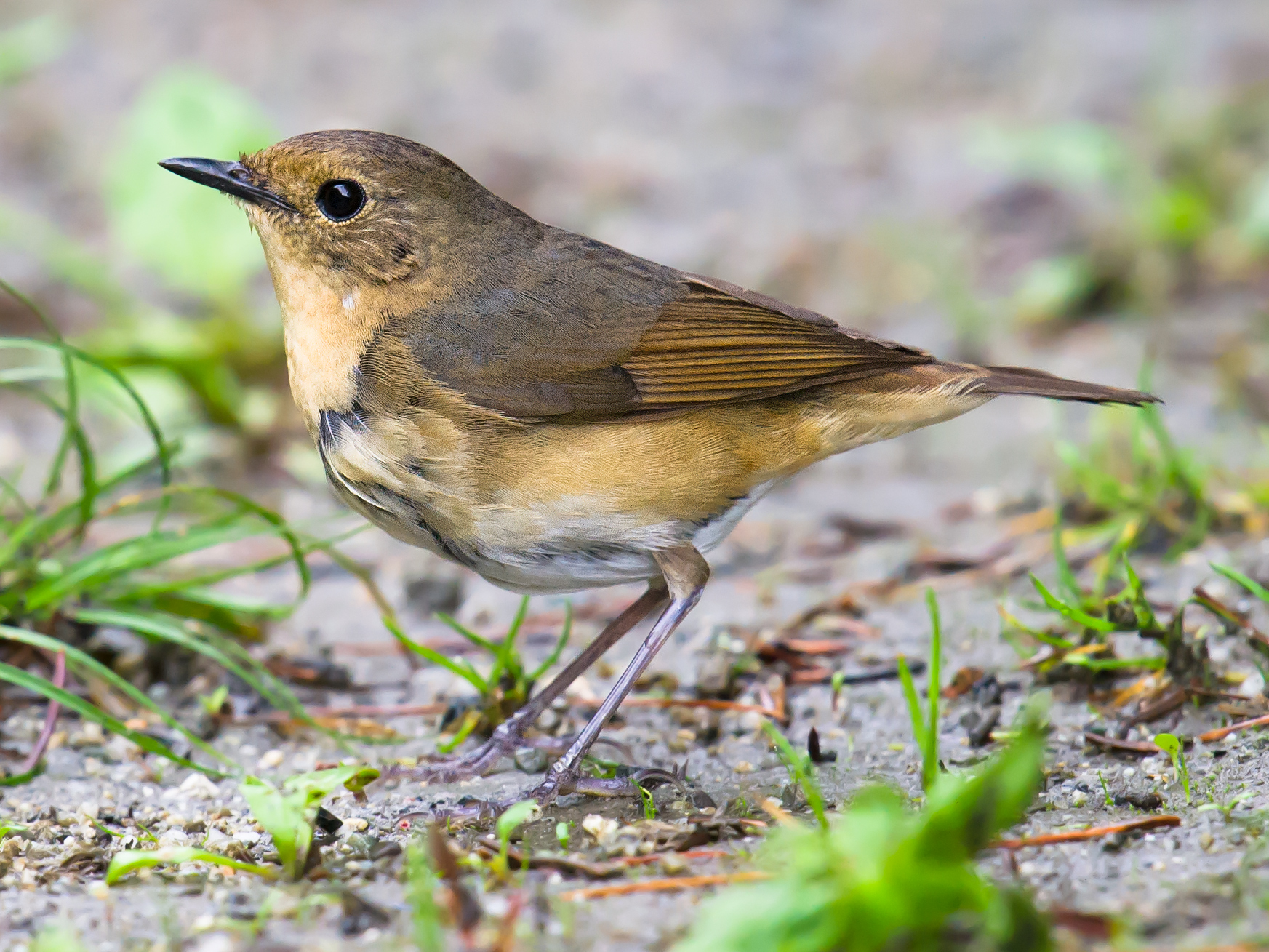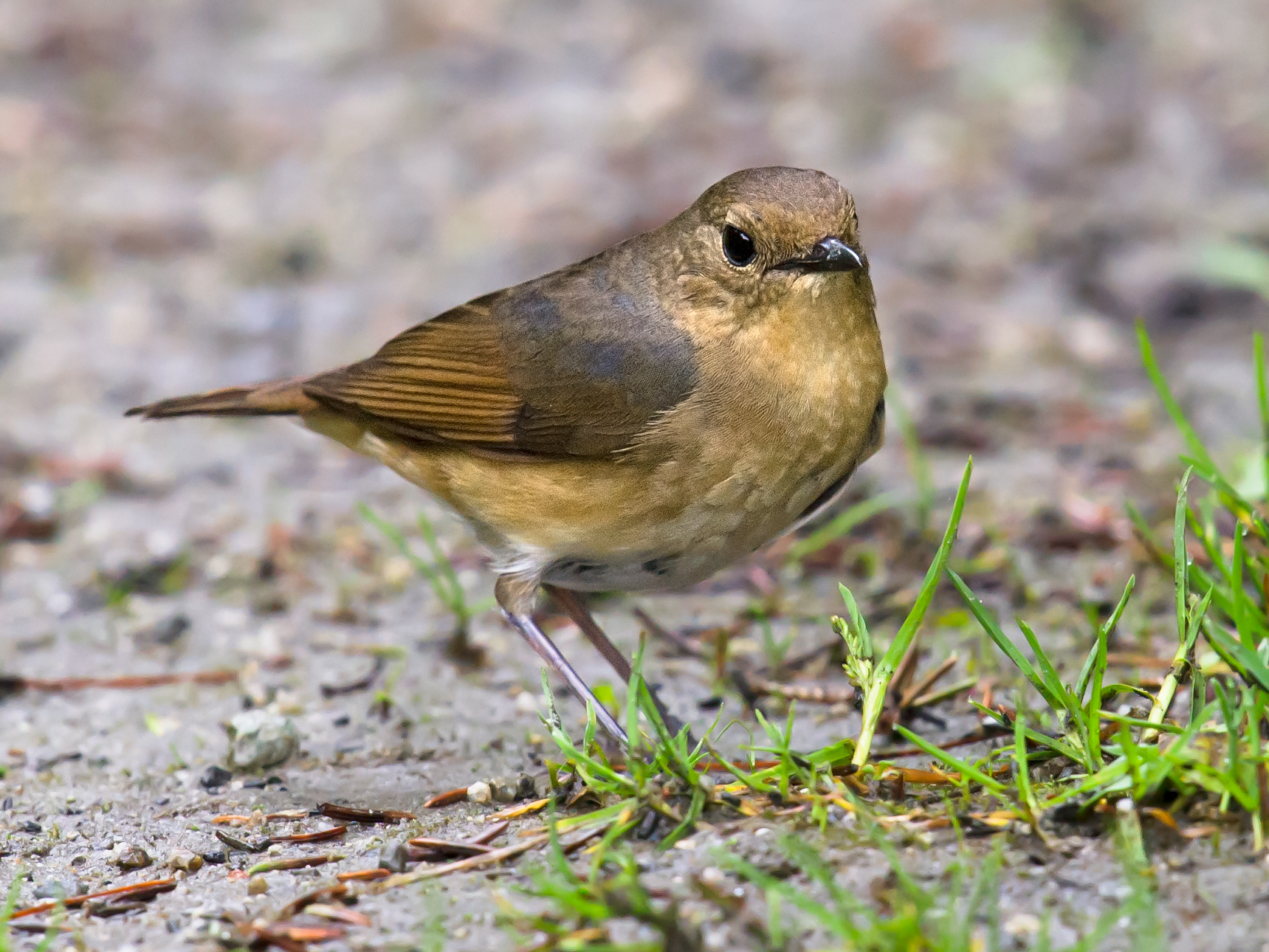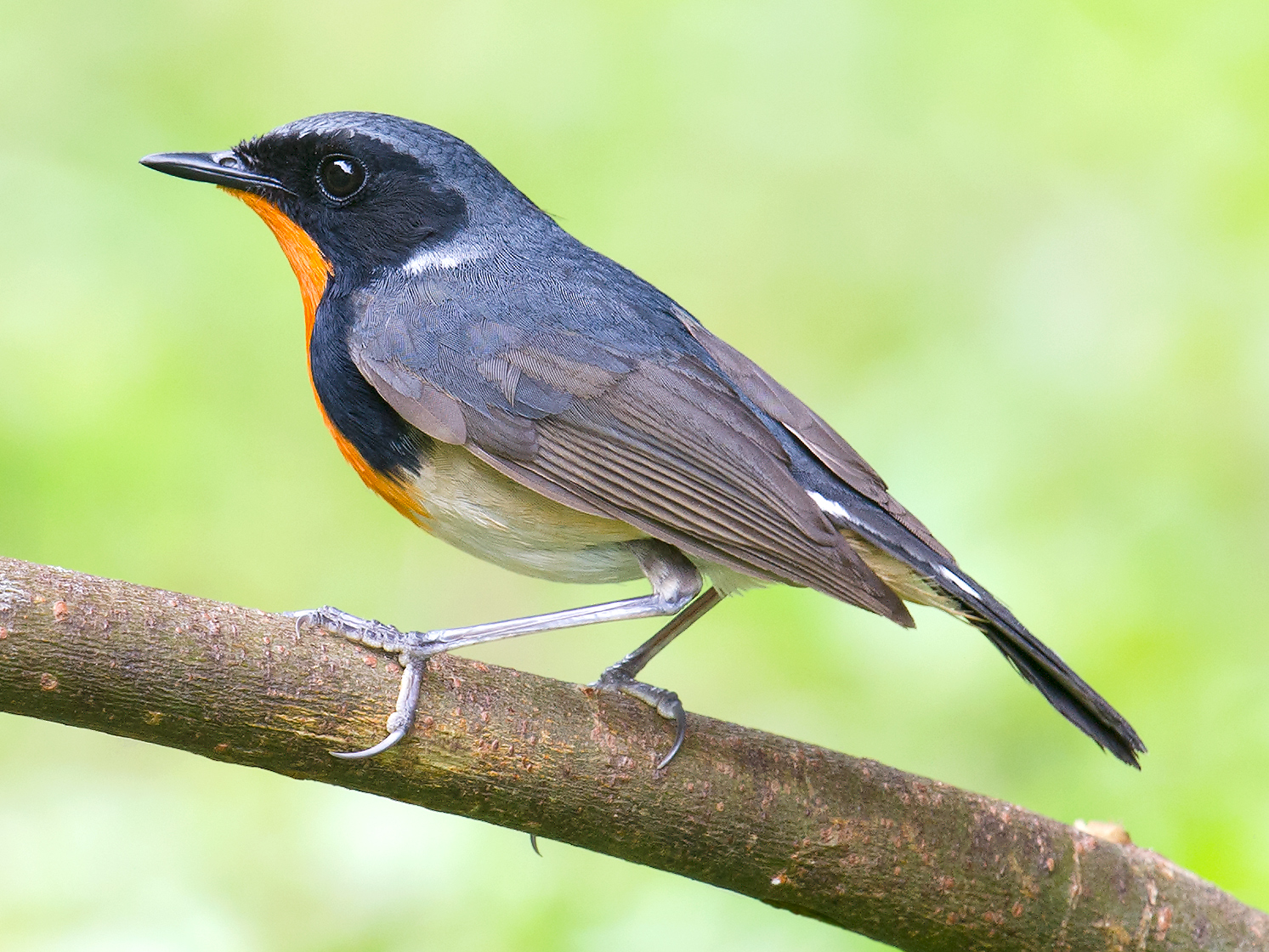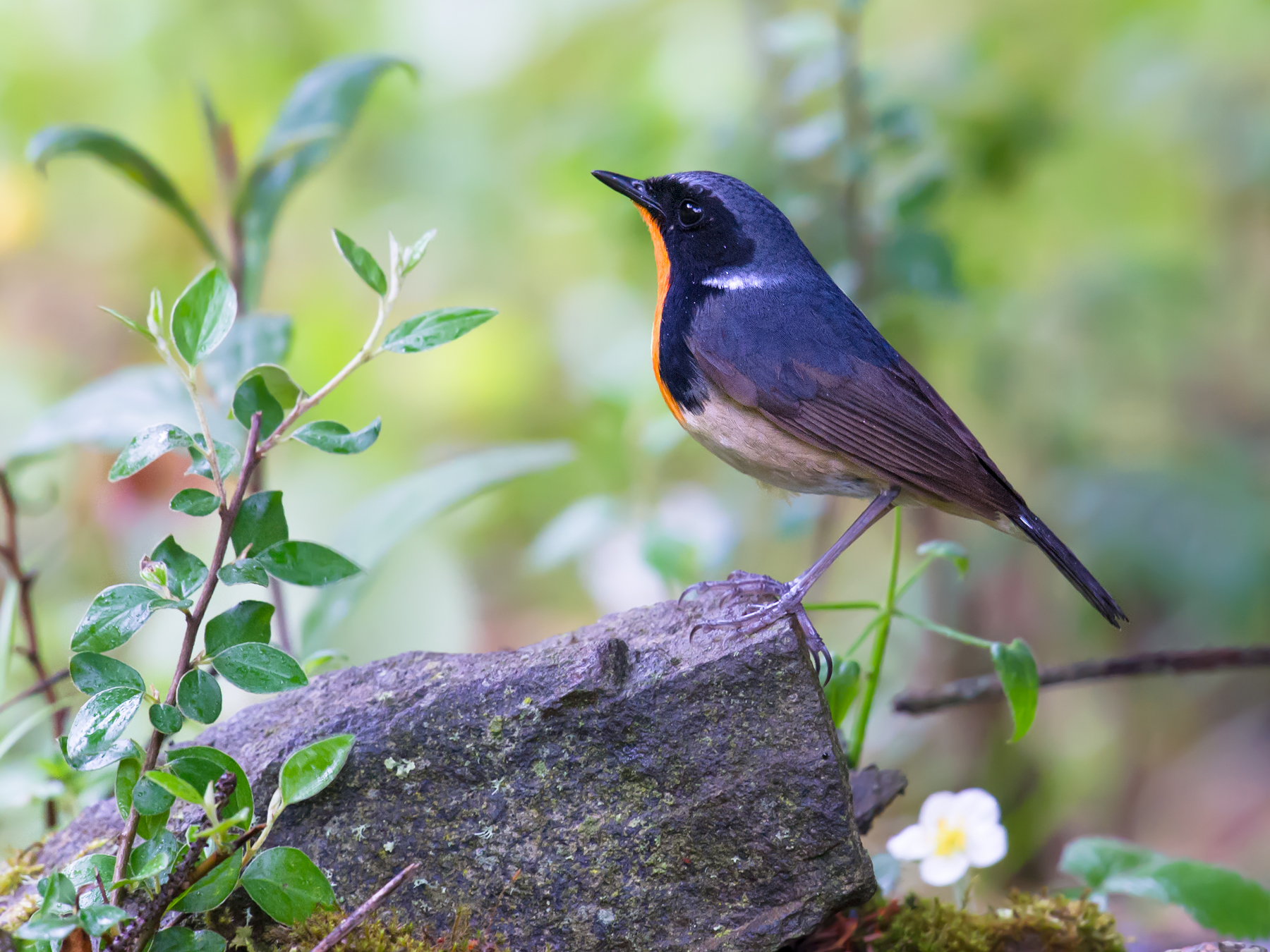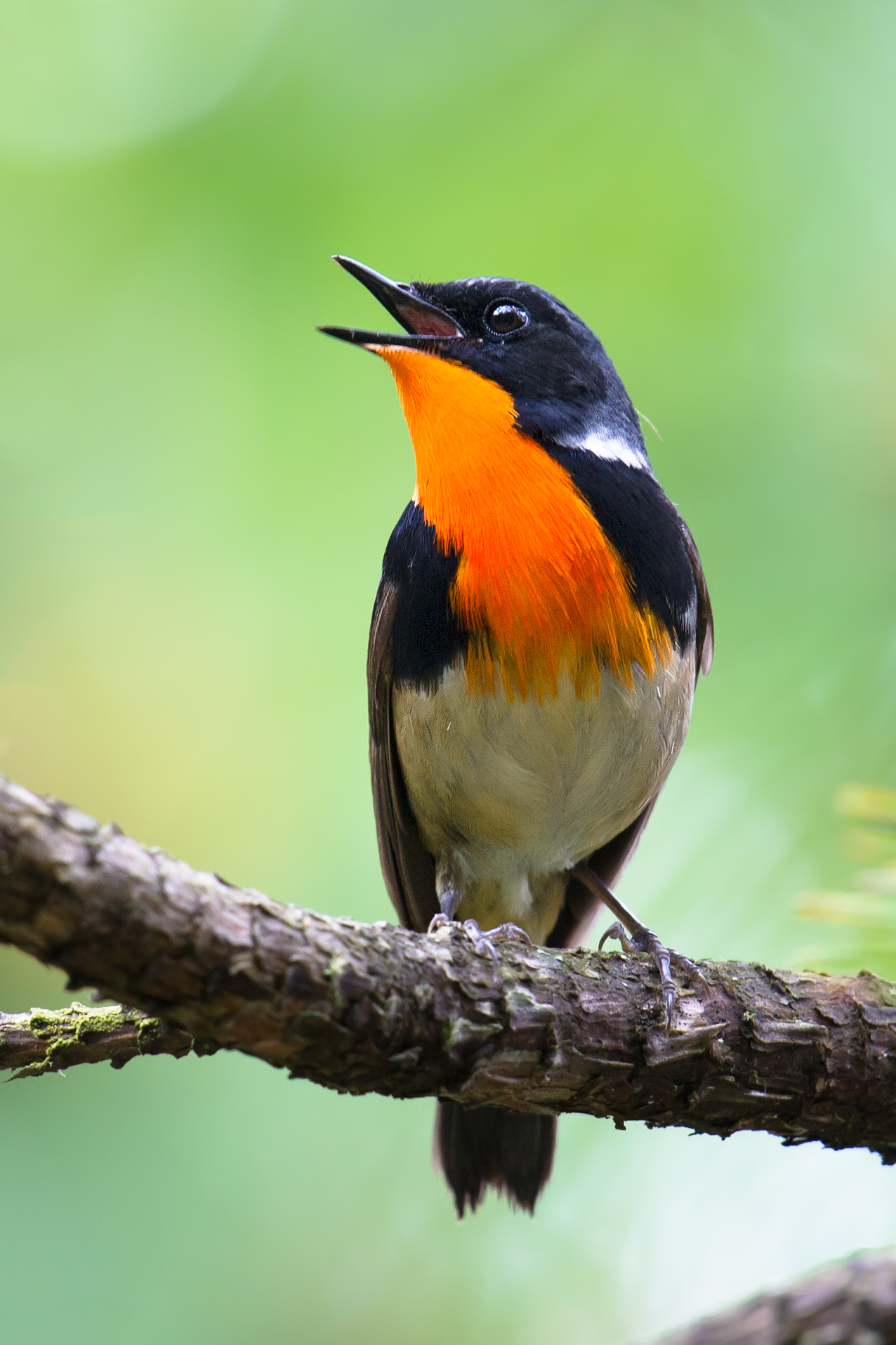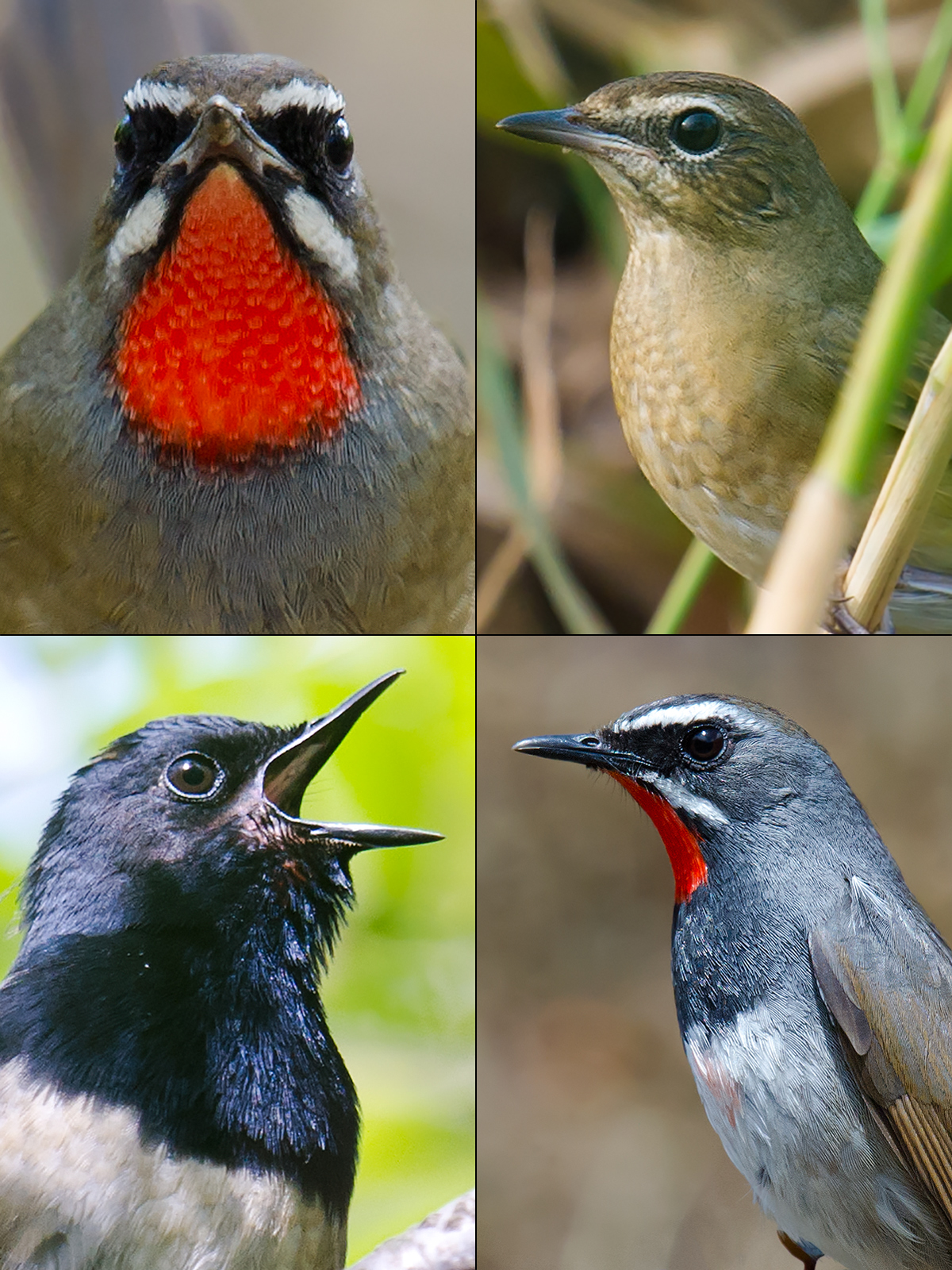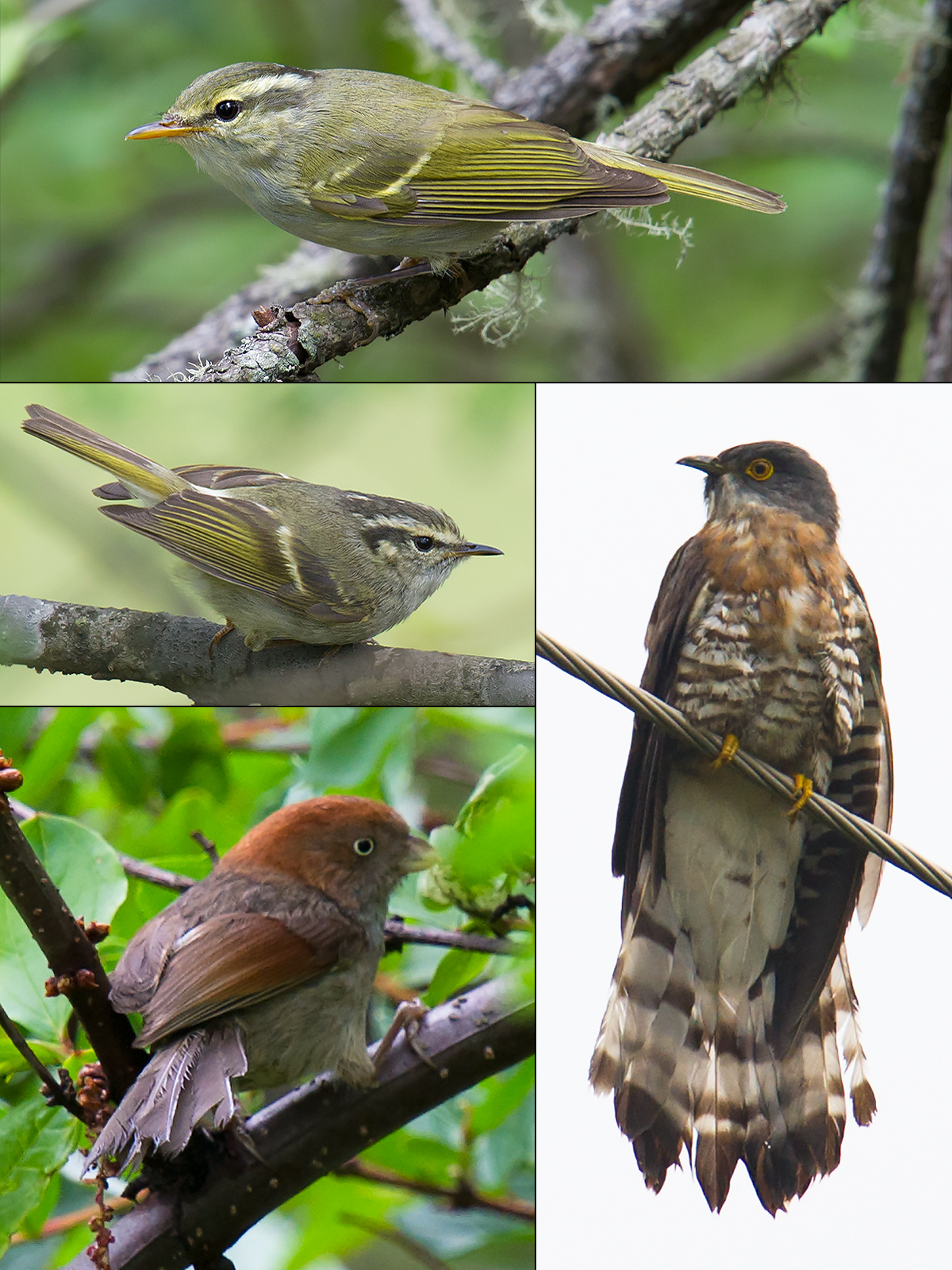 WANT TO GO?
China Dreams Tour (www.chinadreamstour.com) runs trips to Old Erlang Road and other hotspots in Sichuan. Book your trip by clicking on the image below.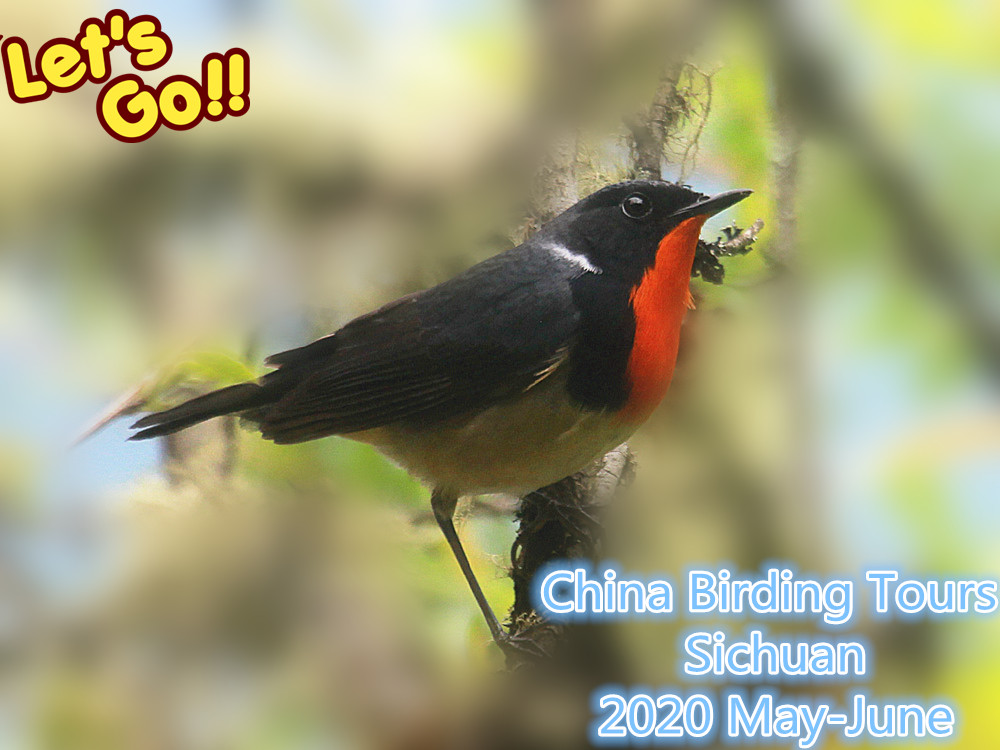 BIBLIOGRAPHY
Alström, Per. (2019). Email to author, 16 May.
Alström, Per; Song, Gang; Zhang, Ruiying; Gao, Xuebin; Holt, Paul I.; Olsson, Urban; Lei, Fumin (2013). Taxonomic status of Blackthroat Calliope obscura and Firethroat C. pectardens. Forktail 29, pp. 94–99. Available at https://www.shanghaibirding.com/wp-content/uploads/2019/02/Alstrom-et-al.-2013-Blackthroat-and-Firethroat-taxonomy-FORKTAIL.pdf (accessed: 18 May 2019).
Brelsford, C. (2014). Sichuan & Yunnan, June 2014 (https://www.shanghaibirding.com/explorations/sichuan-yunnan-2014/). Report on shanghaibirding.com (accessed: 18 May 2019).
Brelsford, C. (2017). Wuyipeng and My Progress As a Birder (https://www.shanghaibirding.com/wuyipeng/). Post to shanghaibirding.com, published 17 July 2017 (accessed: 18 May 2019).
Bunkhwamdi, W.; Manawattana, S.; Kanjanavanit, R.; Round, P. D. (2015). A photographic record of Firethroat Calliope pectardens wintering in northern Thailand with a reassessment of a specimen record of Blackthroat C. obscura. BirdingASIA 24, pp. 37-42. Available at
https://www.shanghaibirding.com/wp-content/uploads/2019/04/Firethroat-BA24.pdf (accessed: 18 May 2019).
Collar, N.J. (2005). Family Turdidae (Thrushes). Pp. 747-9 (Firethroat, Indian Blue Robin, Black-throated Blue Robin) in del Hoyo, J., Elliott, A. & Christie, D.A. eds. (2005). Handbook of the Birds of the World. Vol. 10. Cuckoo-shrikes to Thrushes. Lynx Edicions, Barcelona, Spain.
Round, P. & Clement, P. (2015). Firethroat Calliope pectardens and Blackthroat C. obscura: notes on winter plumages and habitats. BirdingASIA 23, pp. 84-87. Available at https://www.shanghaibirding.com/wp-content/uploads/2019/04/Firethroat-Blackthroat.pdf (accessed: 18 May 2019).
REVISIONS
1. On 16 May 2019, observation by Per Alström added to caption to photo of male Firethroat.
Featured photo: Firethroat Calliope pectardens, rare photo of adult female, Old Erlang Road, Sichuan, China, 5 June 2014. Nikon D3S and Nikkor 600mm f/4 lens, 1/200, f6.3, ISO 4000. This photo and all the photos in this post copyright © 2014-2019 by Craig Brelsford. All rights reserved. Unauthorized use of the photos in this post is strictly prohibited. Send requests to info@shanghaibirding.com. (Craig Brelsford)
Donate to Shanghai Birding!