by Mark Havenhand
for shanghaibirding.com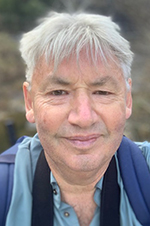 Lesser Yangshan Island, Shanghai's deepwater port off the coast of Cape Nanhui, is still birdable, but the situation has deteriorated. I was there last month. It had been 8½ years since I had first visited the island, known in Chinese as Xiǎo Yángshān (小洋山). With Covid restrictions making other out-of-town destinations risky, I thought a revisit could be pulled off.
Hanxiao Cai and I met guide Chloe Kan (WeChat ID: blessings-21) at the Dishui Lake Station (30.909430, 121.925640). We met plenty of security at the toll gate. We crossed the Donghai Bridge, one of the longest sea bridges in the world, 20 minutes of spectacular highway.
We stopped first by a large mudflat about a kilometre past the port. We found mudskippers and crabs plus 20–30 Kentish Plover and the odd Grey Heron. We drove on another 2 km and turned left onto a dirt road. We tried to enter a forest but were stopped by men demanding 168 yuan per person to continue; they did not have a ticket machine. Negotiation was not possible, so we walked around the headland—enjoying a Common Kestrel, Eastern Buzzard, numerous Blue Rock Thrush, and Little Bunting. The mild winter continues, so plenty of Clouded Yellow and brimstone butterflies were still flying.
After about 1 km we reached the sea wall—good to get some sea breeze with real waves hitting the defences harmlessly—but surprisingly few birds. We saw a Peregrine Falcon taking on an Osprey—and more of the rock thrushes. This area was peaceful and a world away from the busy port, but this may not last—ground leveling was ongoing and future construction seems assured.
I remembered "Garbage Dump Gully" (30.644194, 122.058660) and suggested we give it a try. No can do—it is now walled off and the guard firmly locked the gate in our face. What a pity—the hollow, with its dripping spring and pools, is a magnet for migrating birds. It was not only one of the best spots for birding on Lesser Yangshan but also one of the best birding spots in the entire Shanghai region. We tried the back route, now "developed for tourism" so also fenced off, derelict and inaccessible. The locals informed us the hill opposite (30.633940, 122.057731) with a large transmitter station on top is equally closed. We did not try Temple Mount (30.639778, 122.048256), another formerly outstanding site.
Is Lesser Yangshan Island still worth birding? There is little doubt the place offers fewer birding opportunities than several years ago. But we enjoyed the day out and saw some good birds, and our green Covid codes stayed green despite the trip into Zhejiang. Even now, I think anyone who aspires to know Shanghai has to see Xiǎo Yángshān.
MAP & PHOTOS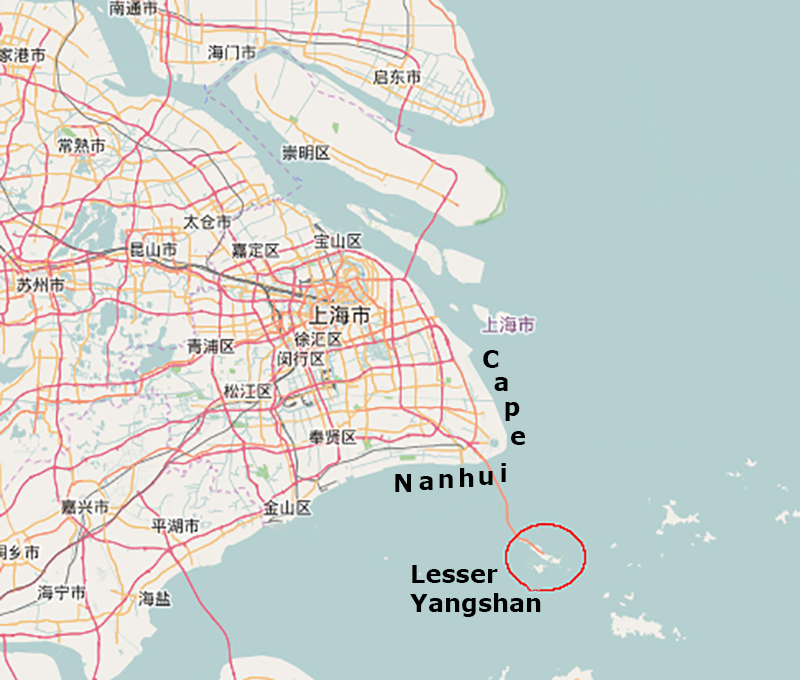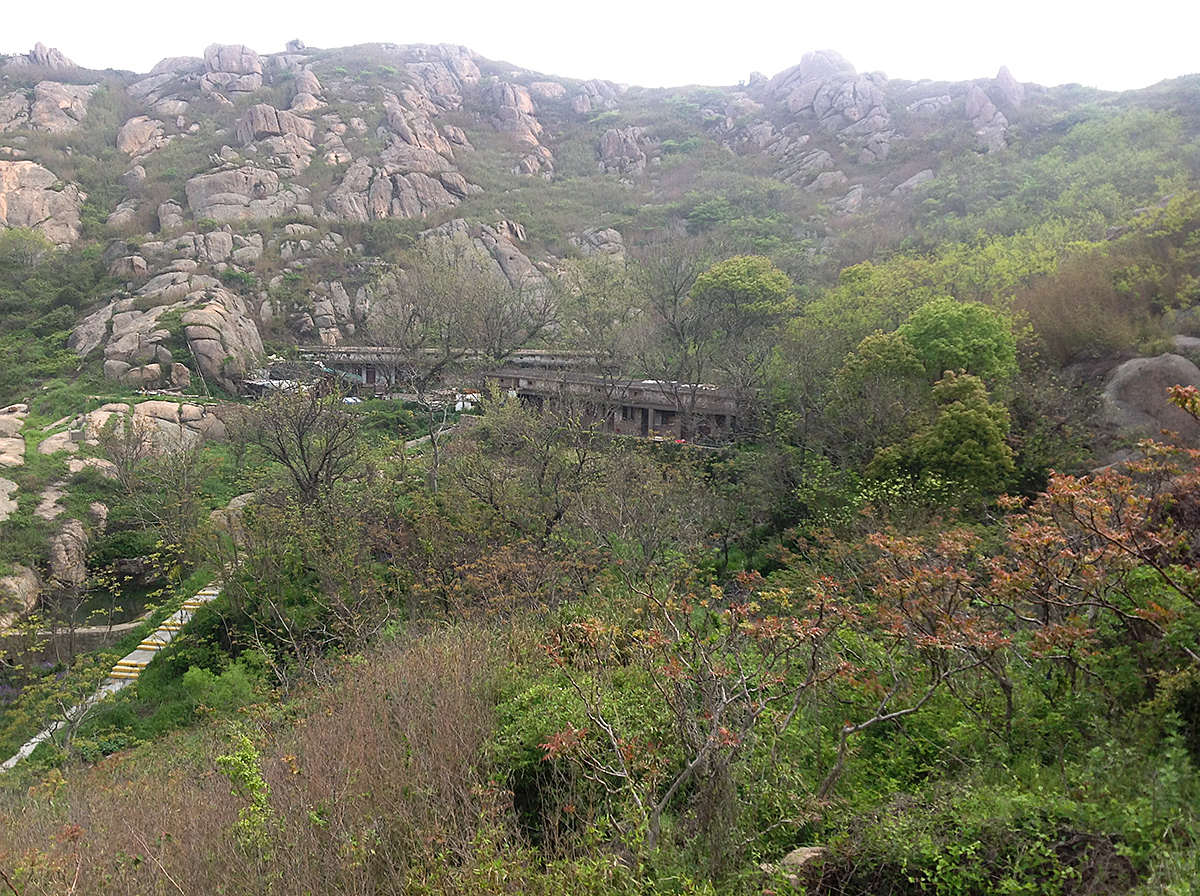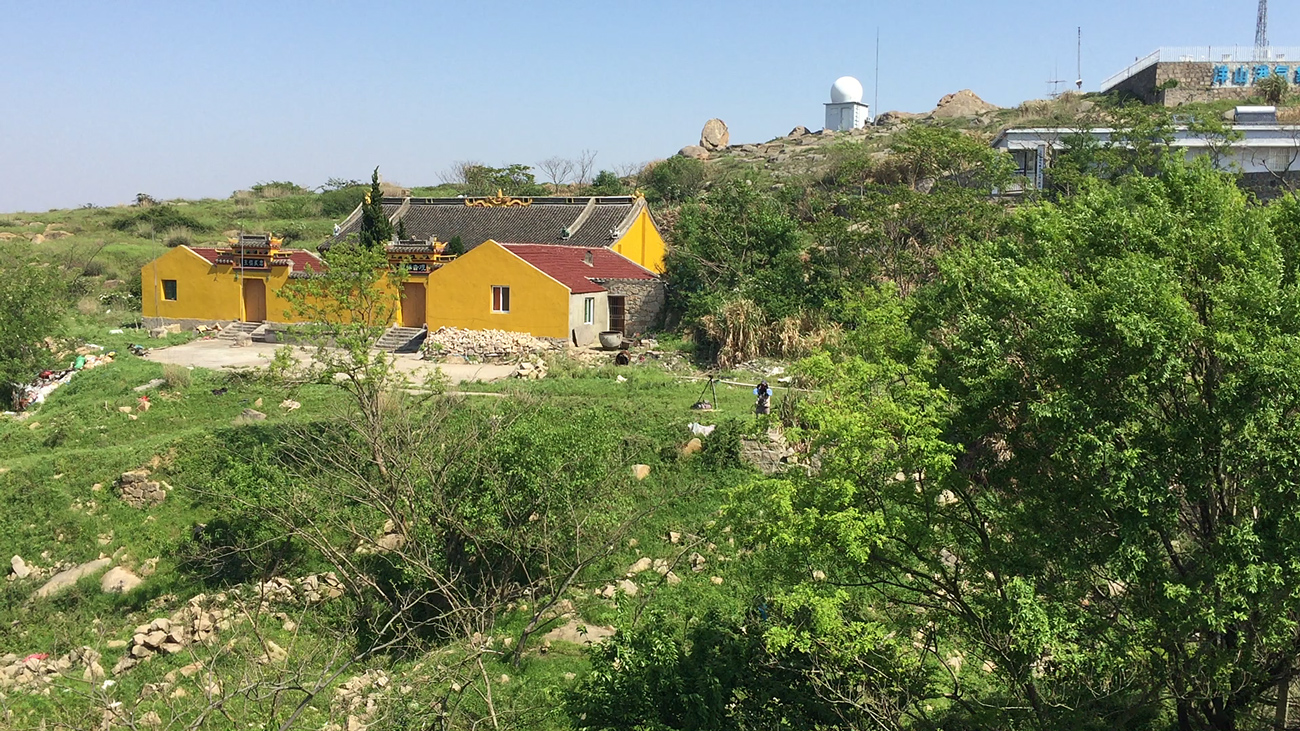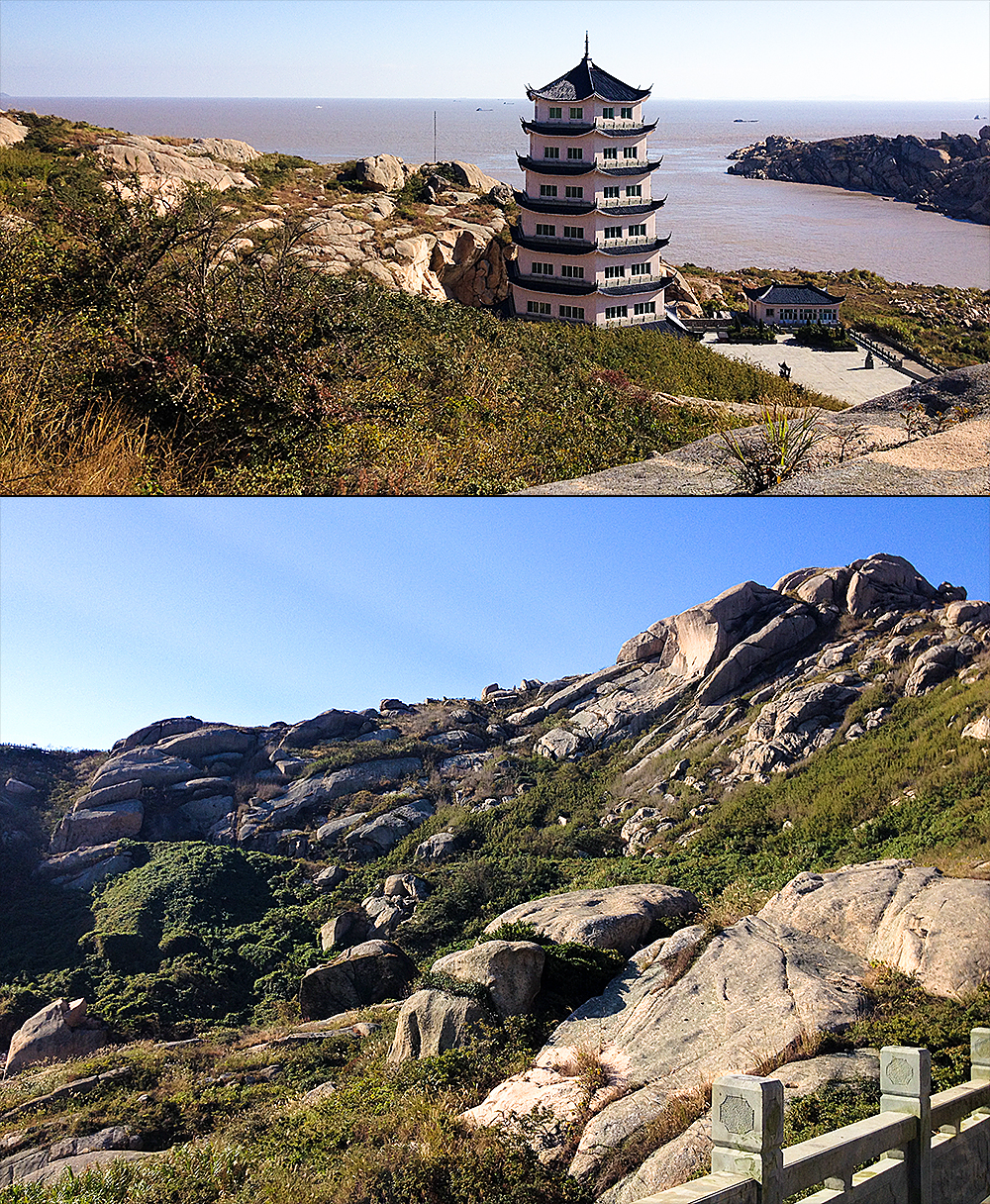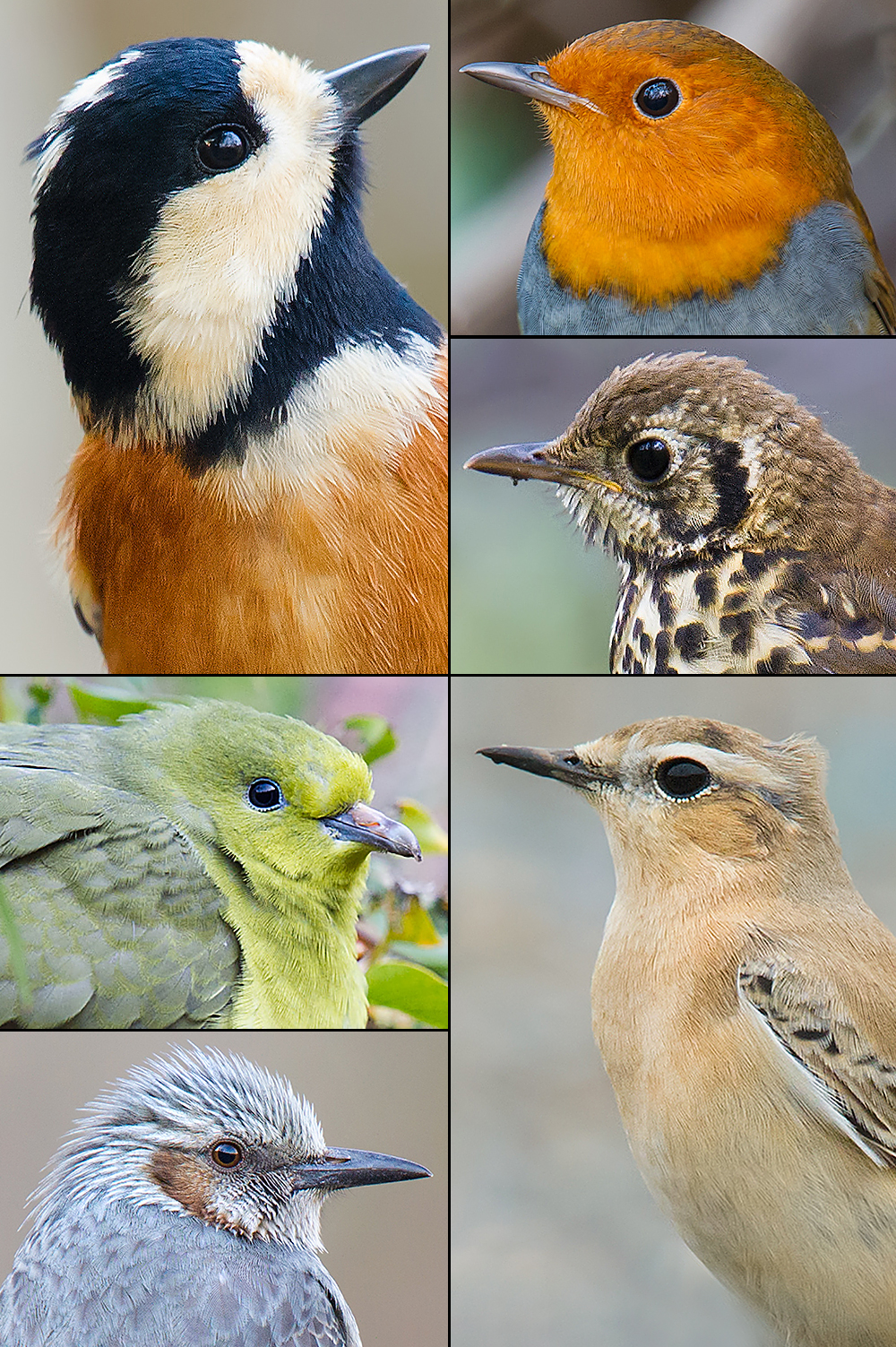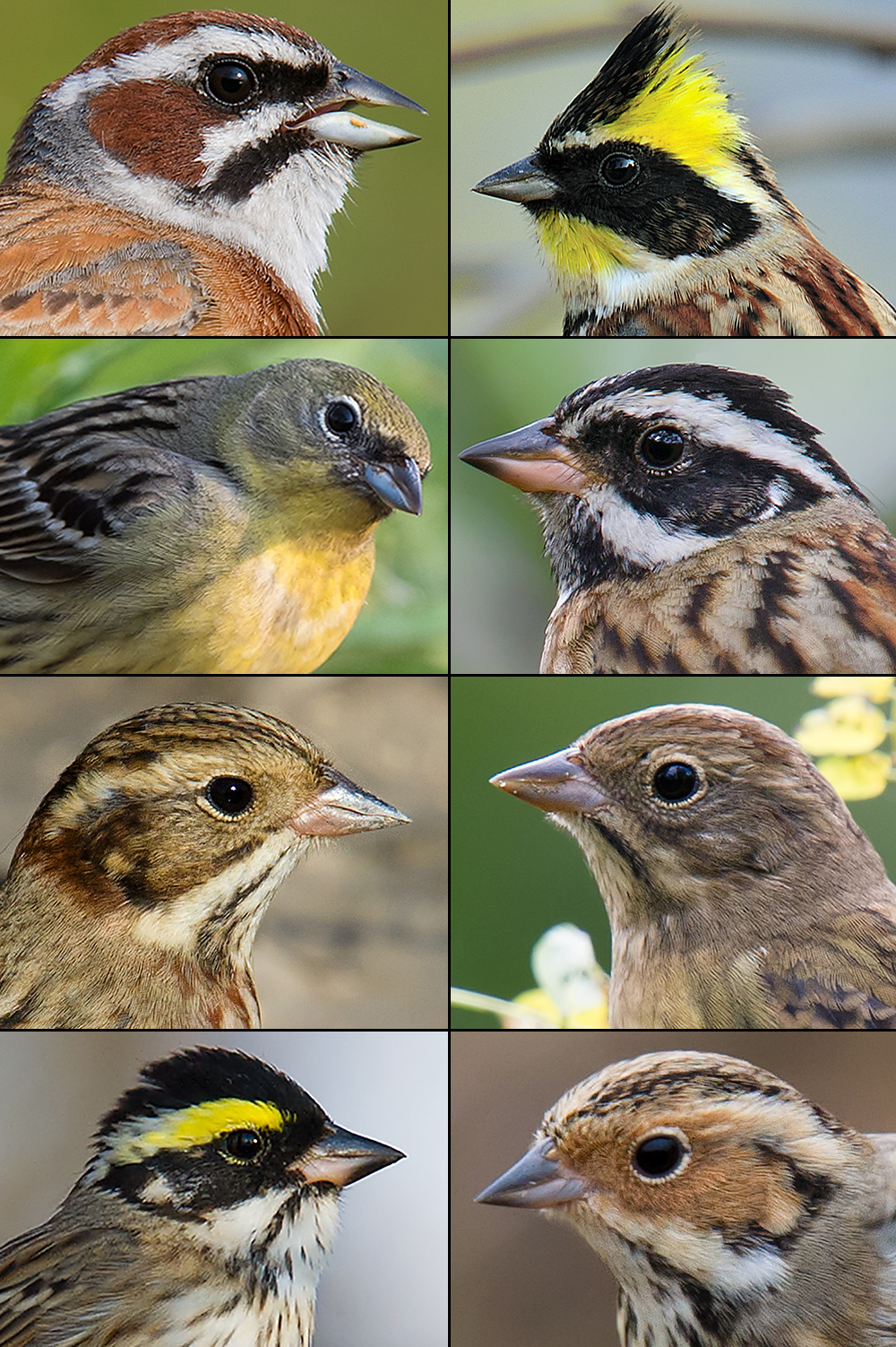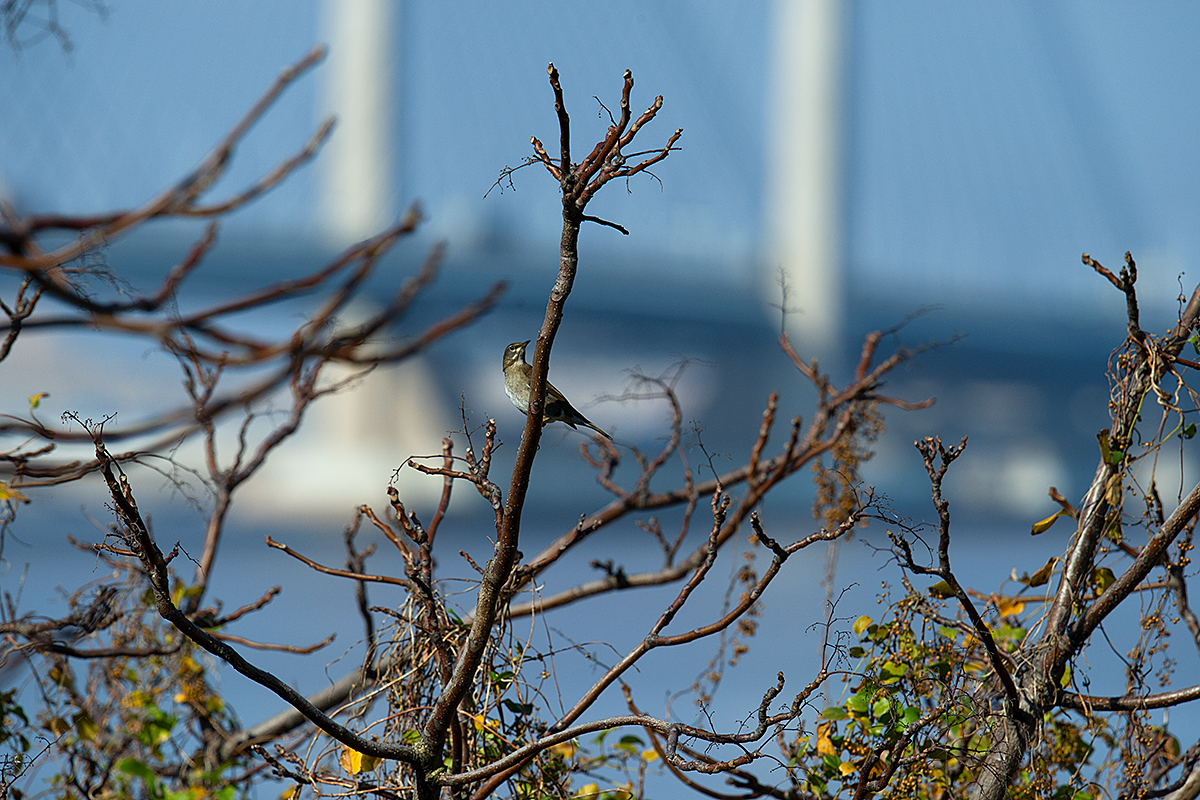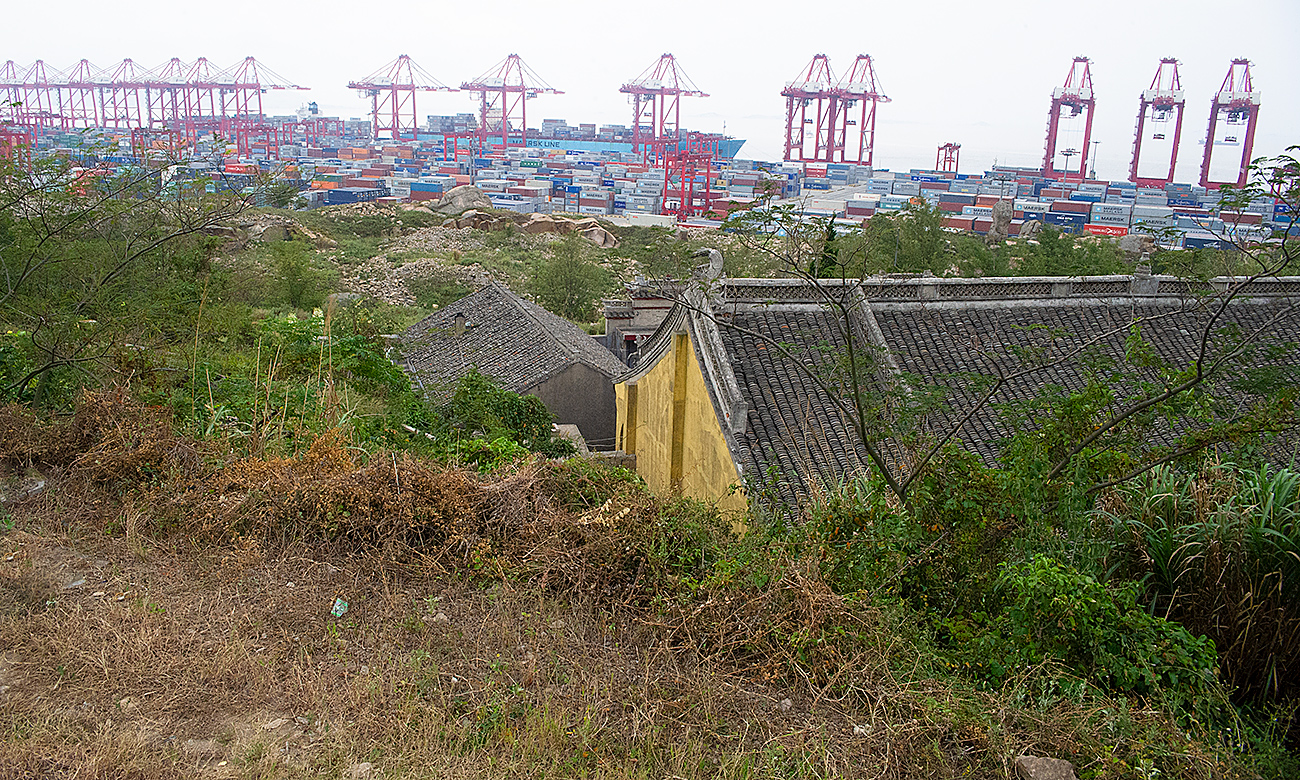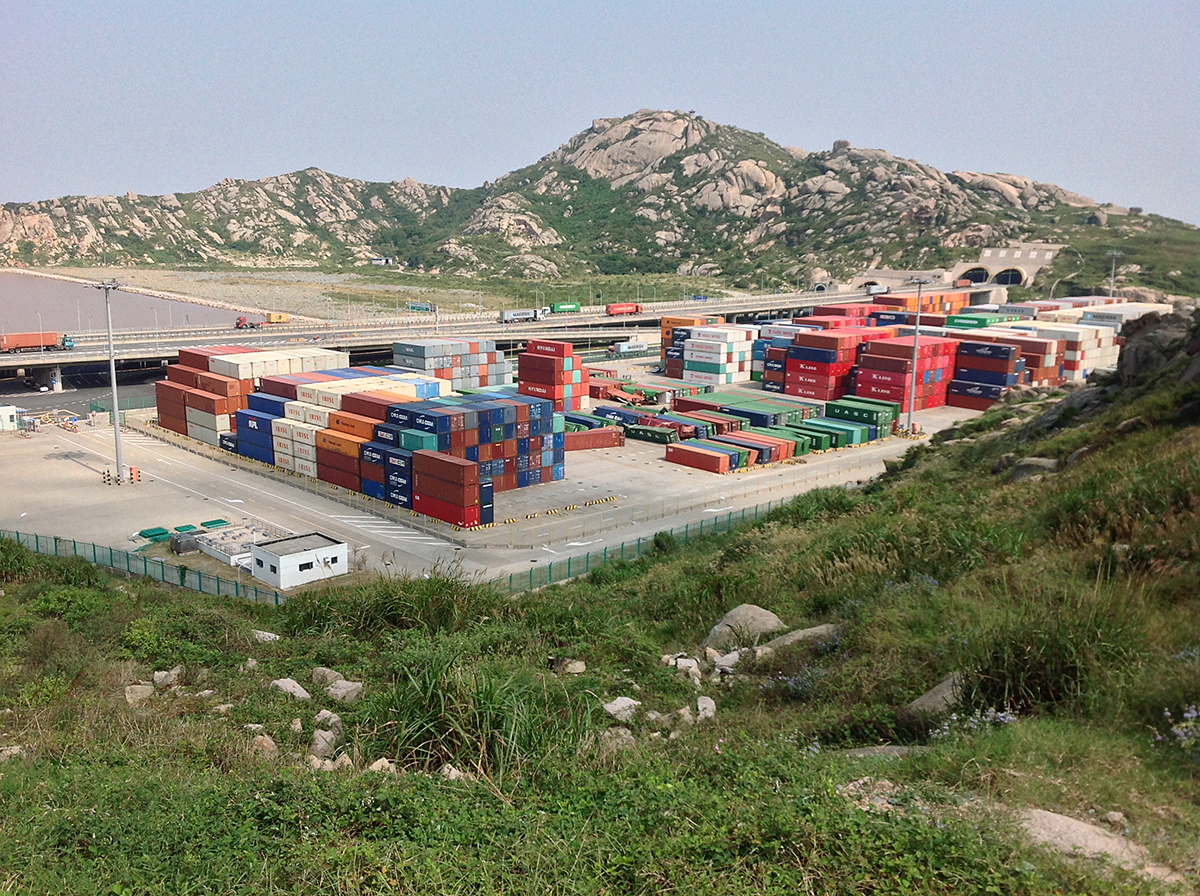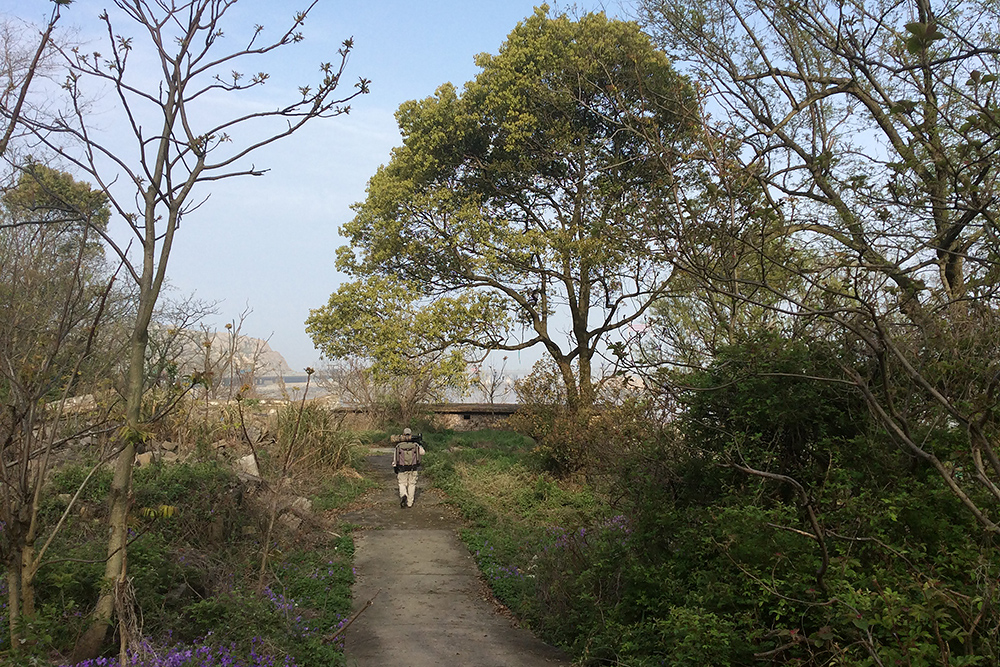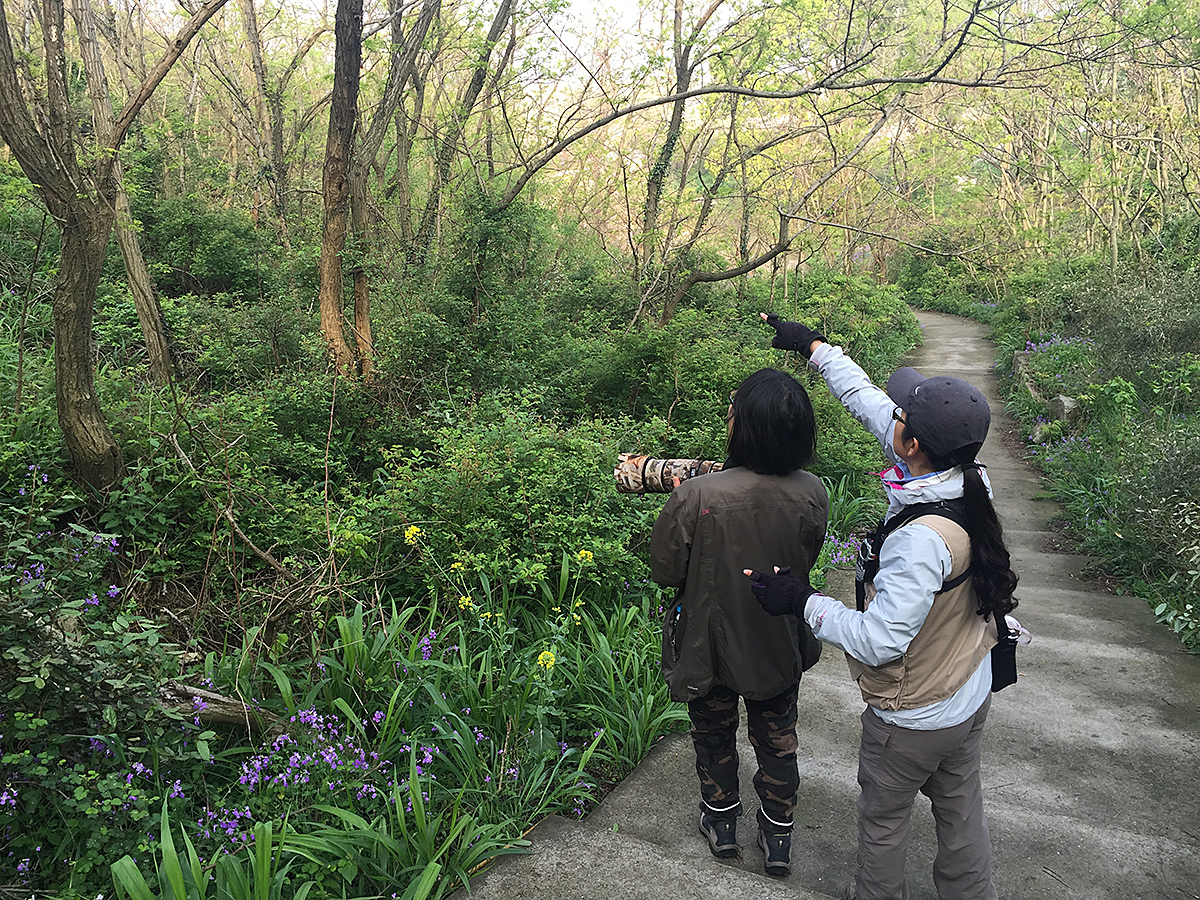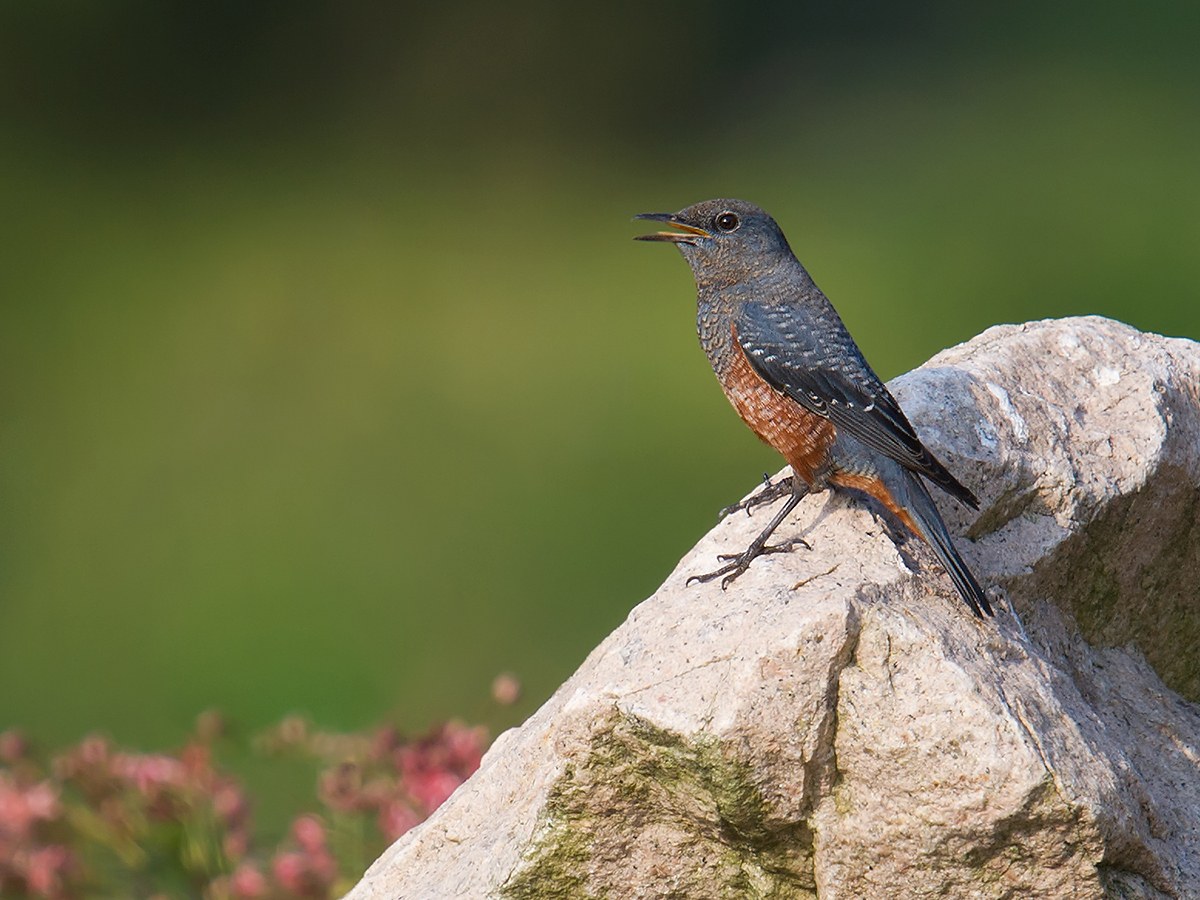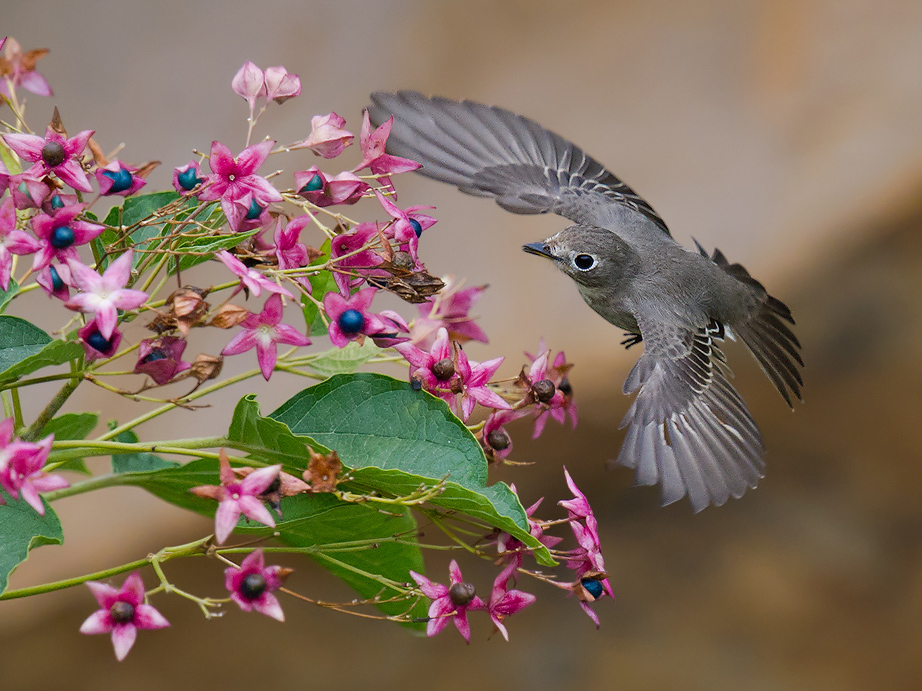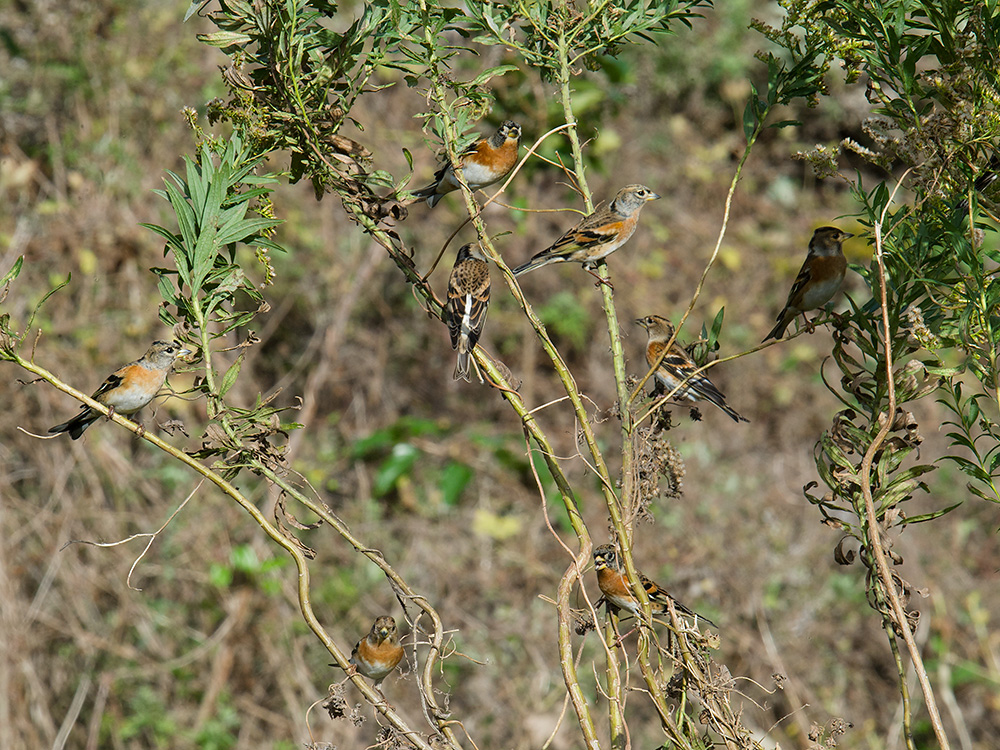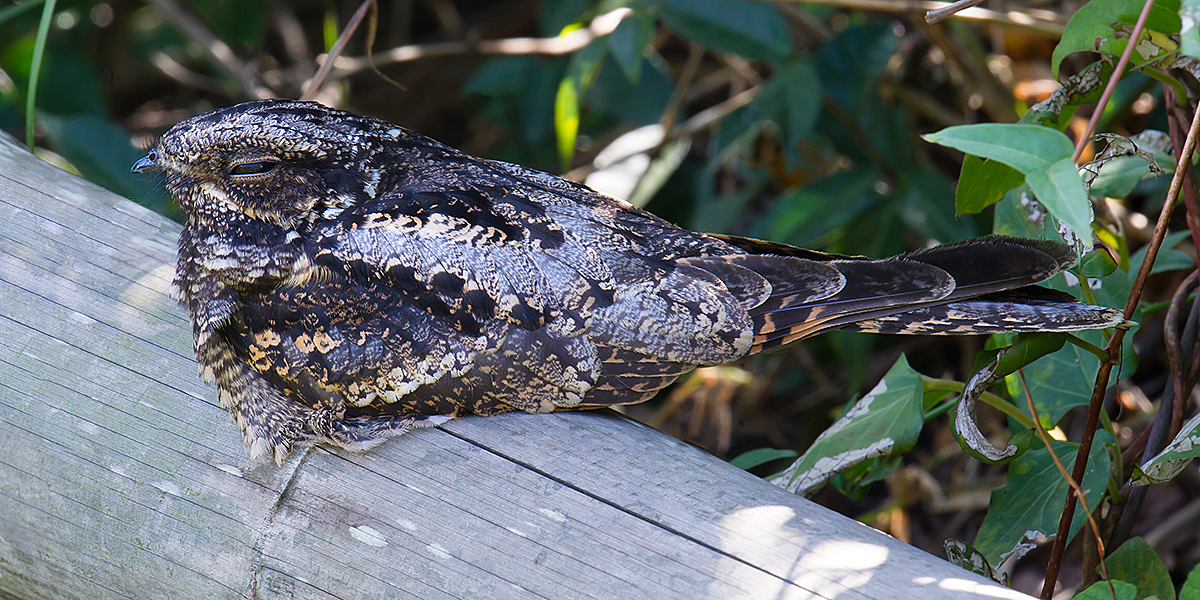 FURTHER READING
shanghaibirding.com is the world's best website on birding in Shanghai. Study our most popular pages: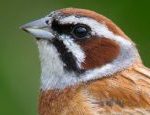 Lesser Yangshan Island Orientation Page: Part of Zhoushan Archipelago in the East China Sea, Lesser Yangshan Island lies 25 km off Shanghai's Cape Nanhui and is linked to it by the Donghai Bridge. Migrating passerines are a major attraction. Meadow Bunting breeds on the island.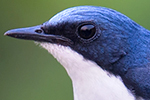 Birding Cape Nanhui: Even in decline, the coastal area 85 km (53 mi.) southeast of downtown Shanghai is the premier birding spot in the city-province and one of the most famous birding sites in China. The microforests at Cape Nanhui are astonishingly effective migrant traps for woodland species such as Japanese Paradise Flycatcher and Siberian Blue Robin. The wetlands offer East Asian specialties Black-faced Spoonbill and Asian Dowitcher.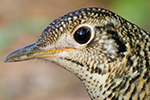 Birding the Urban Center of Shanghai: Century Park in Pudong offers excellent birding and is easily accessible on Metro Line 2. Yellow-bellied Tit, White's Thrush, Red-flanked Bluetail, and Daurian Redstart are among the East Asian specialties commonly noted at Century and other parks in the urban core.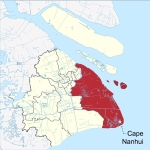 Birding Sites Around Shanghai: Use this page to help you find the right spots for birding in Shanghai and further afield in east-central China. The Shanghai region comprises the city-province of Shanghai plus parts of neighboring Jiangsu and Zhejiang provinces. Habitats range from mudflats on the coast to wooded parks in the inner city and forested hills and mountains inland.
Click here to view the eBird hotspot page for Xiao Yangshan Island.

Be notified every time we post. Send an
email with "Subscribe" as the subject to
info@shanghaibirding.com
Donate to Shanghai Birding!