The Qinghai 2016 birding trip began on 26 June 2016 and was originally scheduled to last a month. My wife Elaine Du and I extended the trip another month, from 24 July to 21 Aug. 2016. In Month 2 we drove 2260 km (1,400 miles) in Xining, Haibei, Haixi, and Hainan prefectures and noted 136 bird species. We discovered at previously unknown locations Tibetan Snowcock, Przevalski's Partridge, Tibetan Sandgrouse, and Gansu Leaf Warbler. I became one of the few foreign birders to visit Hala Lake, where we found Little Stint and Curlew Sandpiper, and Lake Xiligou, where we found Mongolian Goitered Gazelle. At the Przevalski's Site in the Dulan Mountains, we spied a trio of Tibetan Wolf.
This post is about weeks 5 and 6 of the expedition.
A BREAK IN XINING

The activities of weeks 5 and 6 consisted of a five-day break in Xining followed by explorations in Haibei Prefecture. We went to Haibei to scout new birding areas in the Qilian Mountains, a place little-birded by foreigners. Our most important discovery was the poplar forests along the Heihe and Babao rivers, where we encountered woodland species such as Gansu Leaf Warbler and Chinese Thrush. Conifer forests near Qilian Xiancheng yielded Black Woodpecker, and the scrub and pastureland south of Qilian Xiancheng gave us Eurasian Eagle-Owl, Siberian Roe Deer, and Mountain Weasel. We found Güldenstädt's Redstart at a handful of locations. We failed to find Przevalski's Redstart.
After a first month with Michael Grunwell and Jan-Erik Nilsén that saw us drive 5800 km (3,600 miles), Elaine and I were ready for a rest. We spent the nights of 24-29 July 2016 in Chengxi (downtown Xining) at Jingjiang Hotel (Jǐngjiāng Jiǔdiàn [景江酒店], +86 (0) 971-4323333, 800 yuan, 36.632578, 101.780914). We birded little in Xining but found impressive numbers of Common Swift at Dongguan Mosque (36.615301, 101.797987). Air pollution was negligible, belying Xining's reputation as one of the cities with the dirtiest air in China. The five-day break at "low-altitude" Xining, elev. 2280 m (7,480 ft.), came at the perfect time and reinvigorated us.
ENTERING THE QILIAN MOUNTAINS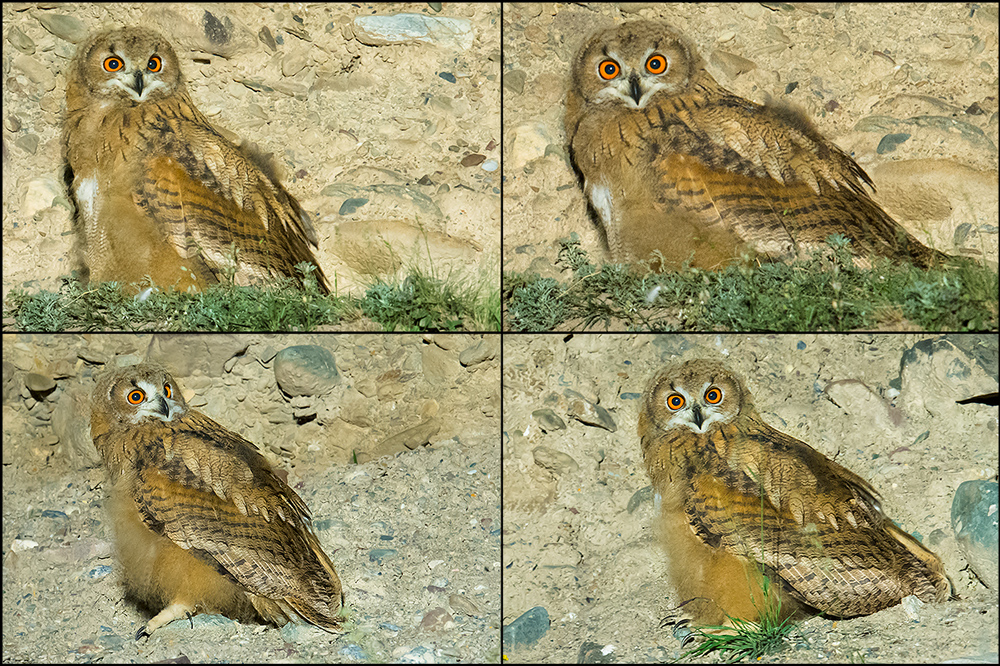 Our first three days back out, 30 July-1 Aug. 2016, saw us cover the area between the capital of Qinghai and Qilian Xiancheng, 300 km to the north. The G227, the main Xining-Qilian highway, offers much good high-altitude scenery and good scrub but in tourist season is packed with cars. The S302 and S204 are less busy.
This leg brought us the family of Eurasian Eagle-Owl, found in pitch darkness on a dirt road along the Yong'an River, followed the next day (31 July) by views of Siberian Roe Deer and near-threatened Mountain Weasel. We found the eagle-owls, two adults and a juvenile, on a cliff at 3220 m (37.676941, 101.270580). They were calling to each other, a hoarse "yipe":
Eurasian Eagle-Owl, cliff near Yong'an River, 30 July 2016 (00:57; 3.1 MB)
The Mountain Weasel was found in pasture off the S302 at 37.906618, 100.381936. We noticed a raucous group of White-rumped Snowfinch, Rufous-necked Snowfinch, Ground Tit, and Horned Lark. The cause of their excitement was the weasel, which was raiding the pika burrows. For an hour we watched the weasel pop into and out of the holes, searching for prey.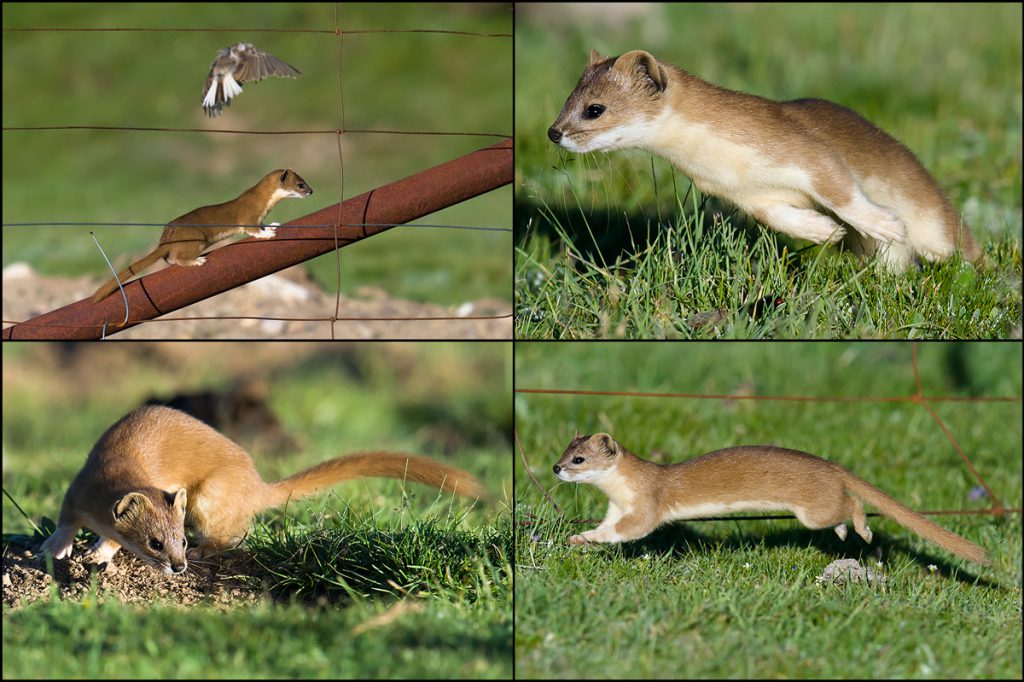 We were joined by Majiu (马九), a 16-year-old Tibetan high schooler, and his uncle, a herdsman. Majiu, who is 1.8 m tall, was wearing a Kobe Bryant jersey and said to me in English, "Basketball is my life." He is the star of his team at Qilian Ethnic High School in Qilian Xiancheng.
After dark, in Majiu's uncle's tent, Majiu's uncle's wife served us Tibetan milk tea and bread. We showed them Saturn through our scope.

Notes
— The Siberian Roe Deer was seen in broad daylight in scrub along the S302 at 37.682194, 101.061444. This was my best look ever at Siberian Roe Deer and first in summer pelage. We noted its yellow-brown coat and stocky build.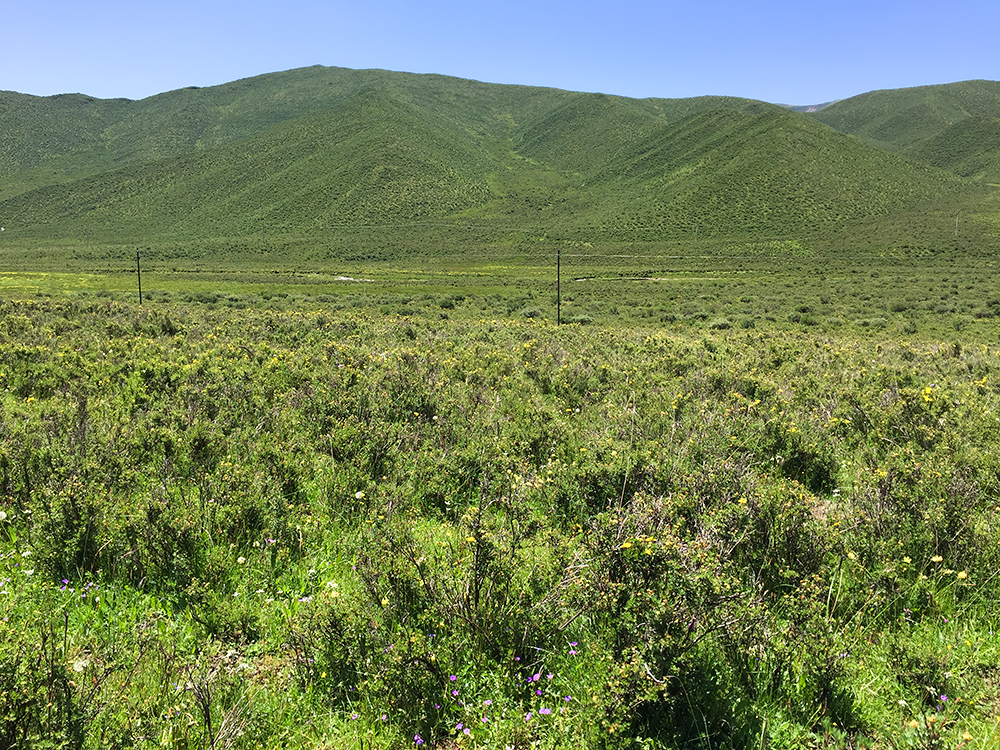 — Qilian Xiancheng, a tourist center occupying a stunning location on the Qinghai-Gansu border, teems with tourists and has many restaurants and stores. There we recorded Spotted Dove, a species that in Haibei Prefecture is near the western edge of its range. An interesting spot is 38.117957, 100.190286, a conifer forest 12 km south of Qilian Xiancheng on the S204. There we noted Black Woodpecker, Rufous-vented Tit, and Willow Tit (ssp. affinis). Many other conifer forests cling to the slopes around Qilian Xiancheng. This one was the easiest to access.
POPLAR FOREST ON THE HEIHE RIVER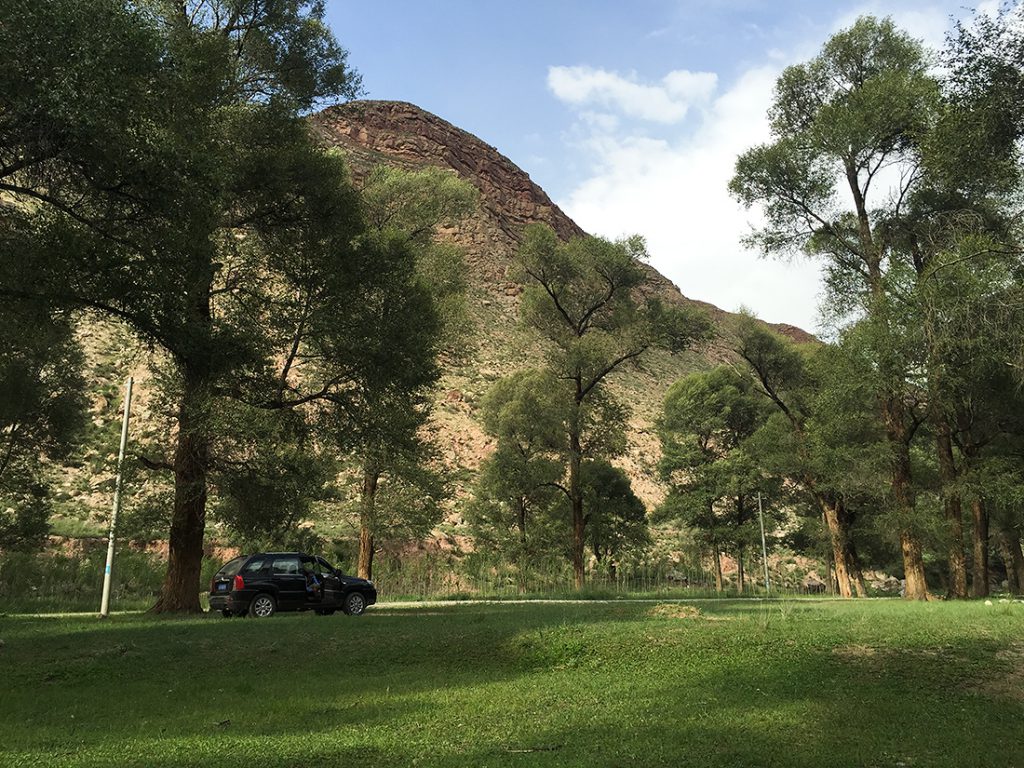 The highlight of our time in Haibei was finding forests of Small-leaf Poplar Populus simonii along the Heihe River and Babao River near Qilian Xiancheng. The best forest is across the Heihe River from Dipanzi Village at 38.212130, 100.160214. Among the trees, some of which are 300 years old, we found singing Gansu Leaf Warbler. This is probably a previously unknown breeding site of this little-known species.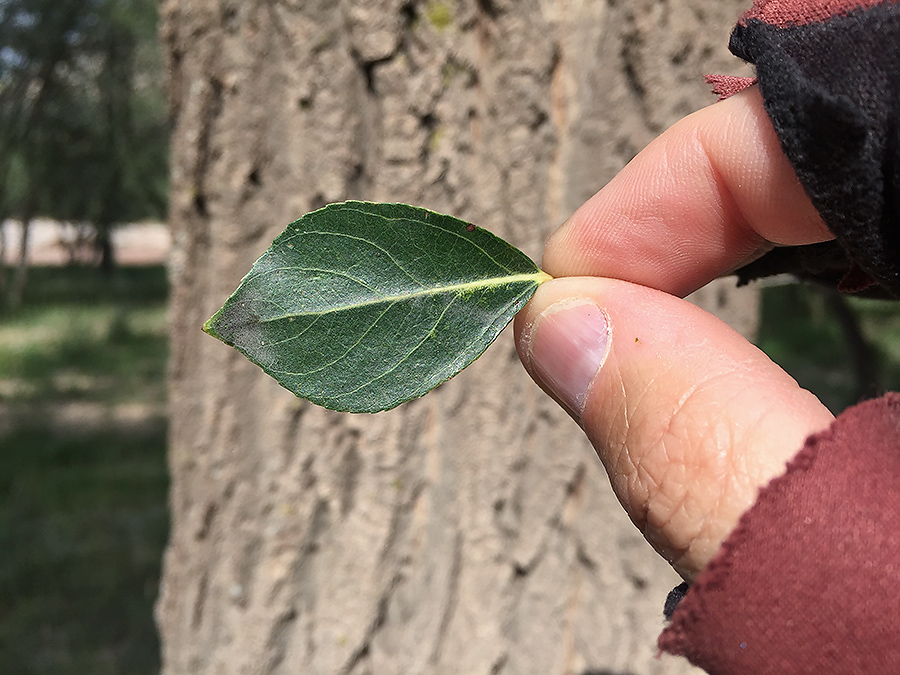 The Gansu Leaf Warbler at the Dipanzi forest were singing in the same fashion as on 27 June, when Elaine, Michael Grunwell, and I found the species in coniferous habitat in Huzhu County (36.973133, 102.441300). The song consists of quickly delivered opening "tzit" fragments, usually followed by a sharp trill:
Gansu Leaf Warbler, poplar forest on Heihe River, 3 Aug. 2016 (01:35; 4.6 MB)
Gansu Leaf Warbler was the most numerous but not the only leaf warbler in the poplar forest. We had in addition Buff-barred Warbler, Yellow-streaked Warbler, and a single Alpine Leaf Warbler sneaking in from the adjacent semi-desert to forage around the spring.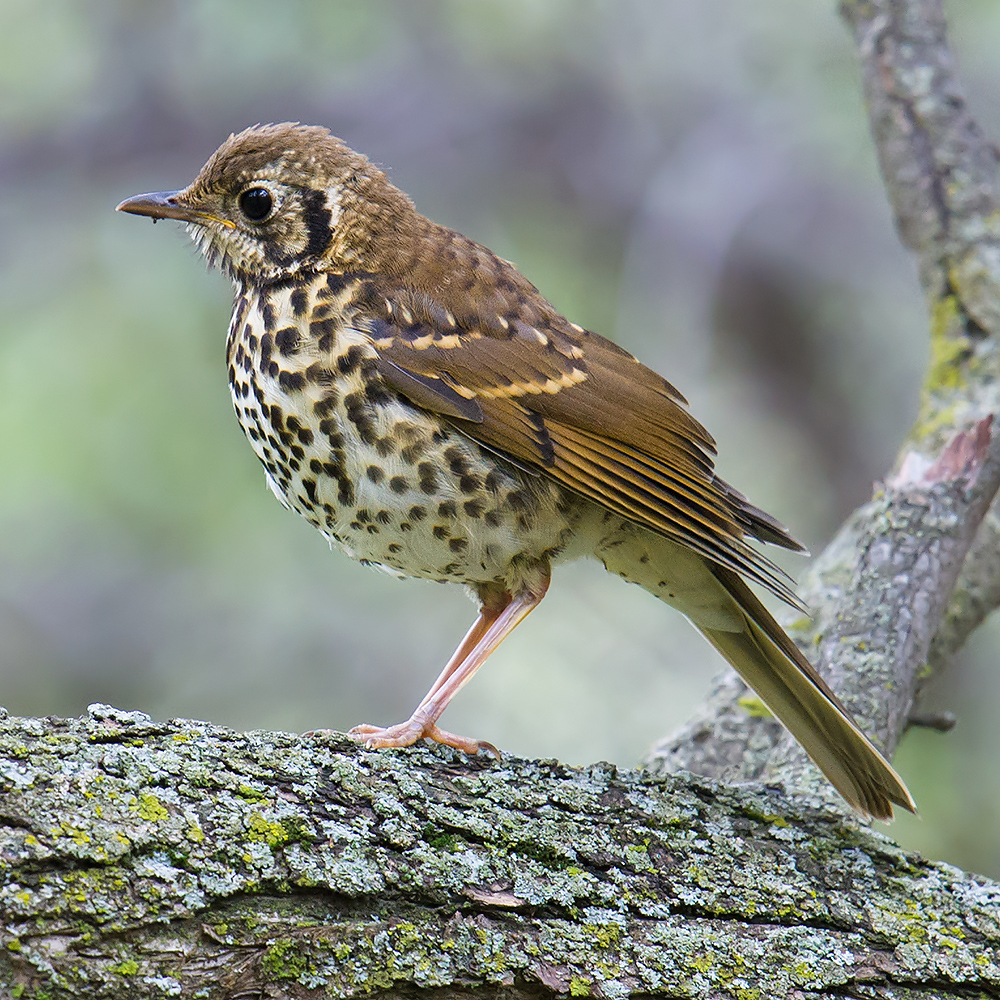 The forest also gave us five trip firsts: Northern Goshawk, Eurasian Wryneck, Eurasian Treecreeper, Chinese Thrush, and, flying high above and caught by the sharp eye of Elaine, Black Stork.
We arrived at the poplar forest on the afternoon of 2 Aug. We had to wait until the morning of 3 Aug. to catch the dawn chorus. Gansu Leaf Warbler led the way. Common Cuckoo called at dawn and into the morning, and Chinese Nuthatch returned to our trip list. Hodgson's Redstart and White-throated Redstart were feeding juveniles.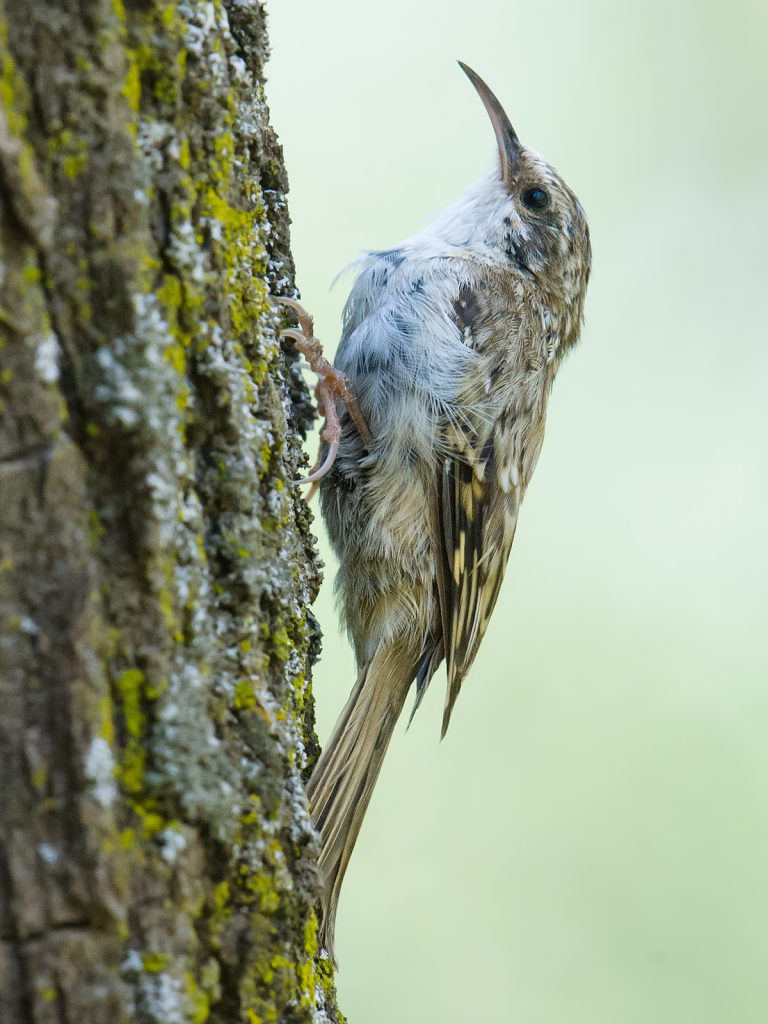 We estimate a total of 3 Northern Goshawk in that forest, one of them a juvenile and probably the offspring of the other two. Being woodland birds, the goshawks were a constant presence in the small forest, and their regular flybys startled the other birds. In the recording below, the resident Azure-winged Magpie scream as the goshawk approaches.
Northern Goshawk with Azure-winged Magpie, poplar forest, 2 Aug. 2016 (00:23; 1.7 MB)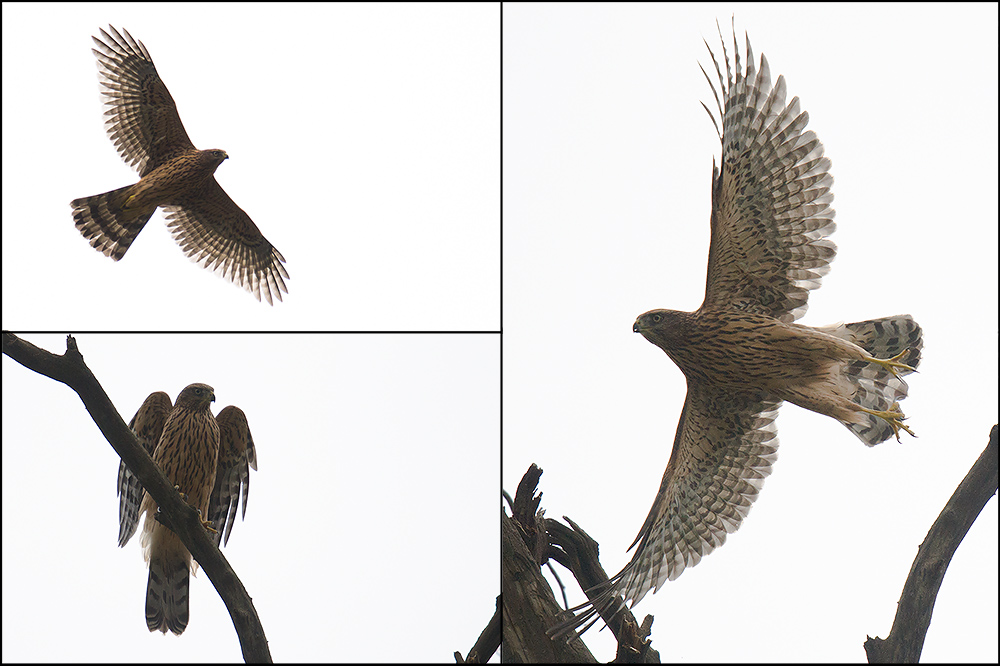 Another similar poplar forest is along the Babao River 7 km from Qilian Xiancheng at 38.211356, 100.190371. Here too were Gansu Leaf Warbler. Unlike the quiet Dipanzi forest, accessible only by unpaved roads, the busy S204 runs through the Babao River forest.
EXPLORING THE HEIHE RIVER VALLEY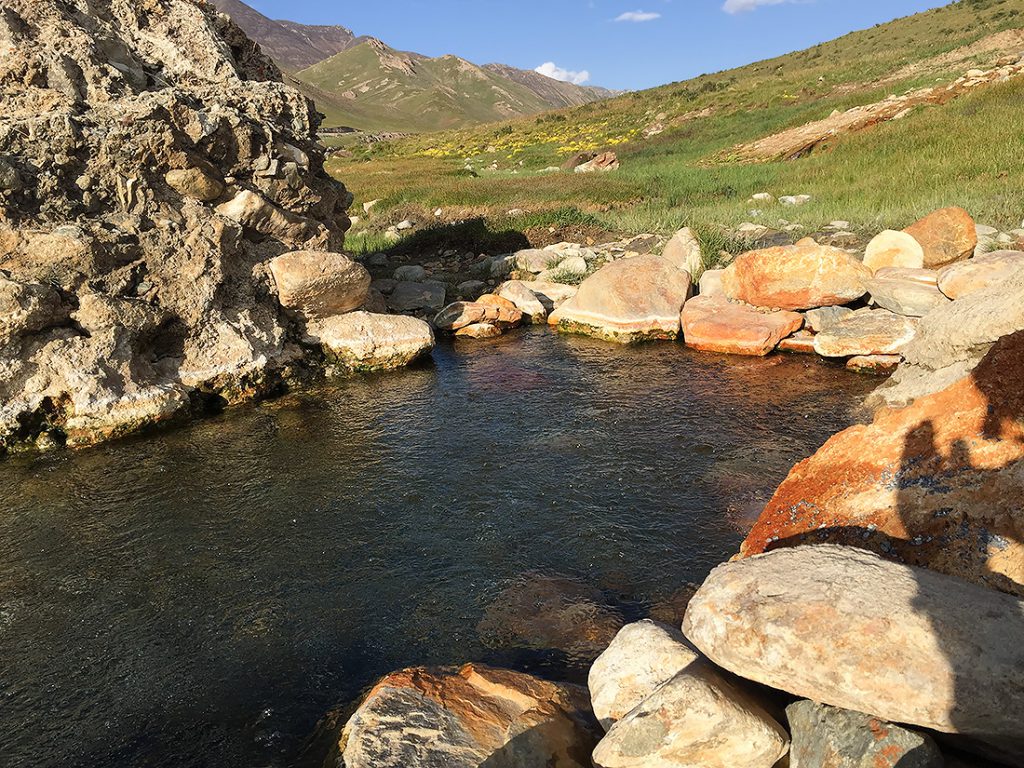 The next 48 hours, from the afternoon of 4 Aug. to the afternoon of 6 Aug., Elaine and I spent exploring the Heihe River Valley along the 200-km stretch of the S204 from Qilian Xiancheng (38.176712, 100.247371) to Yanglong Xiang (38.816483, 98.415873). Our goal here once again was to discover little-birded areas. We indeed found such areas, places few foreigners ever see, but in them were few birds of great importance. To our trip list we added Water Pipit nesting at Jiabo Hot Spring (38.790355, 98.665485).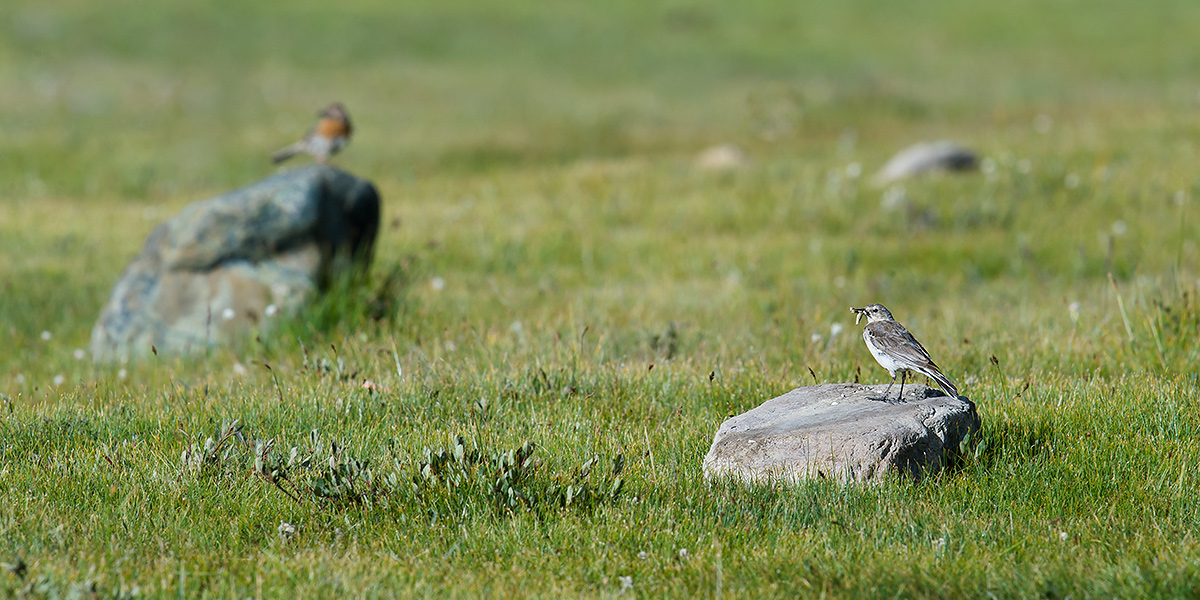 In the upper Heihe River Valley the scenery, not the birds, was the star. Stretches of the valley are every bit as stunning as the better-known areas along the G214 between Gonghe and Yushu. The landscape we were admiring in the Heihe Valley was particularly reminiscent of the landscape along the X731, which runs through the upper Yellow River Valley in Maduo County. In both places one sees a powerful stream near its birthplace coursing through a broad valley, with the mountains that are the father of those waters looming behind. (There are more snowy peaks at this northerly location.)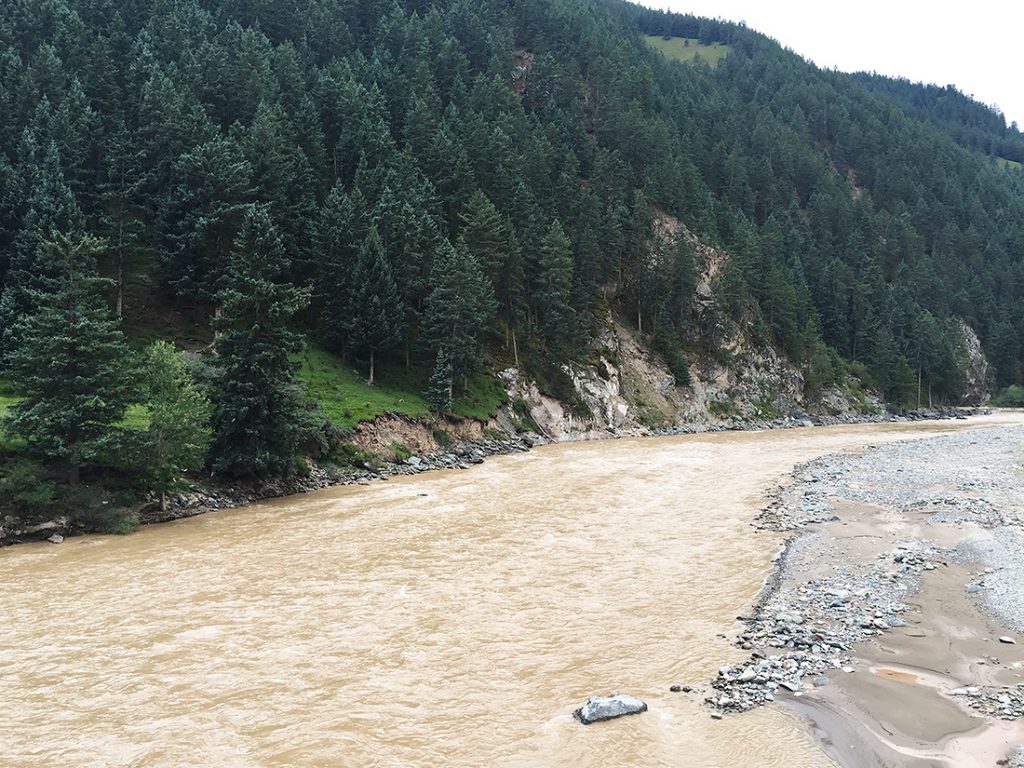 As we drove west along the Heihe River, we came to appreciate the rareness of the riverside poplar woodlands that we had left behind. We found just one or two more. As we rose, the
PHOTOS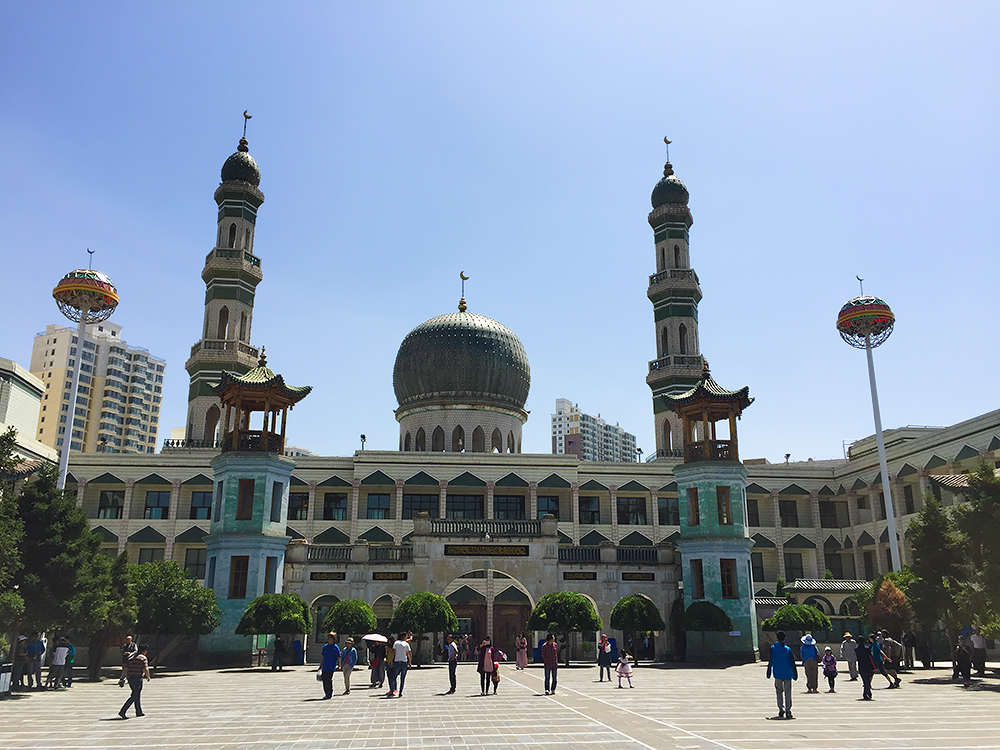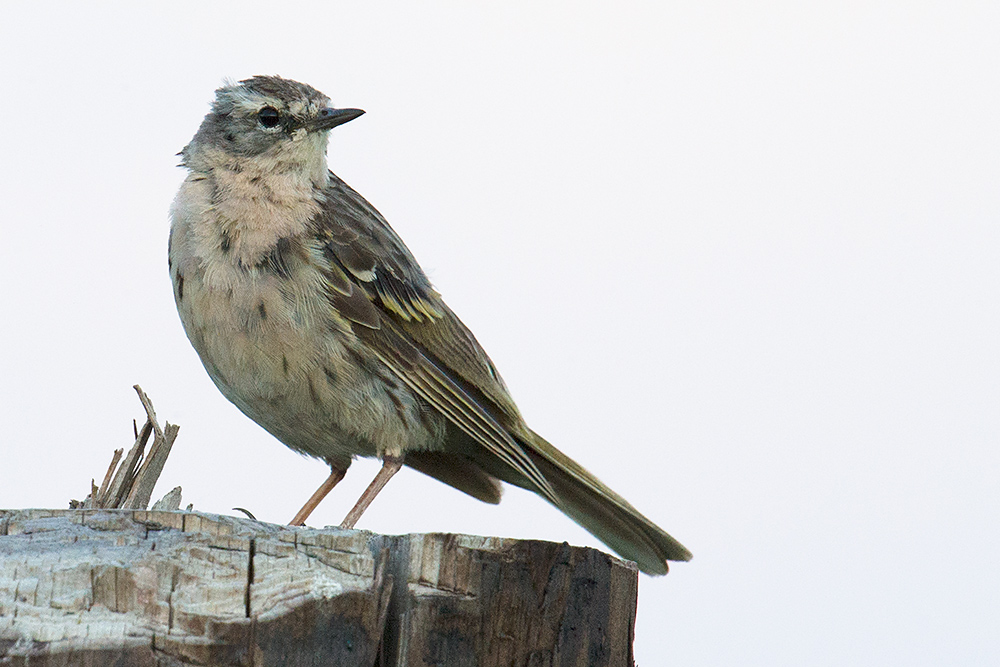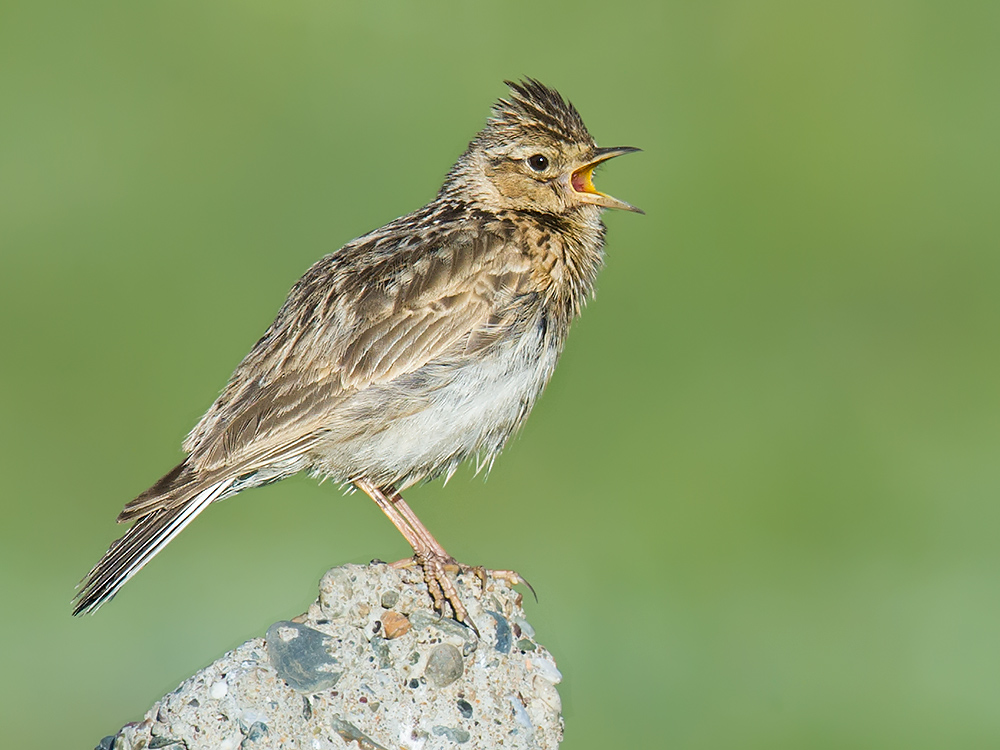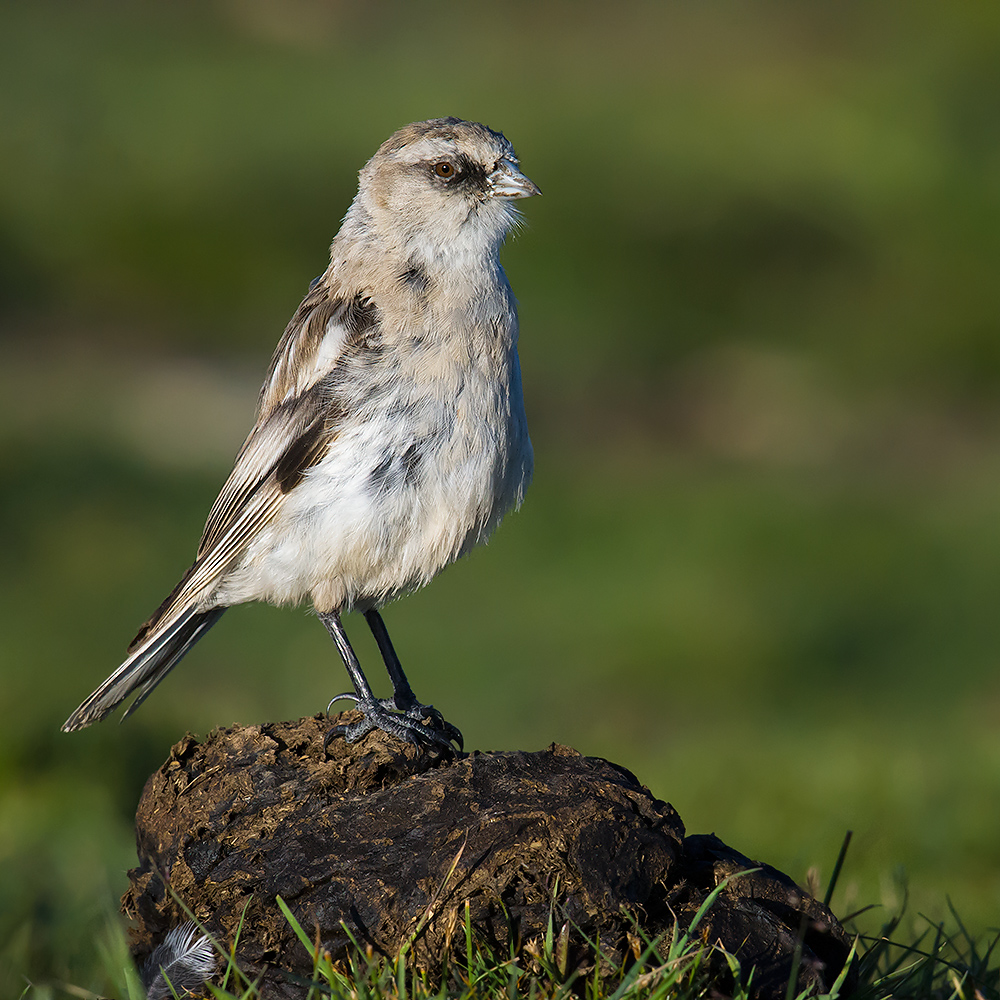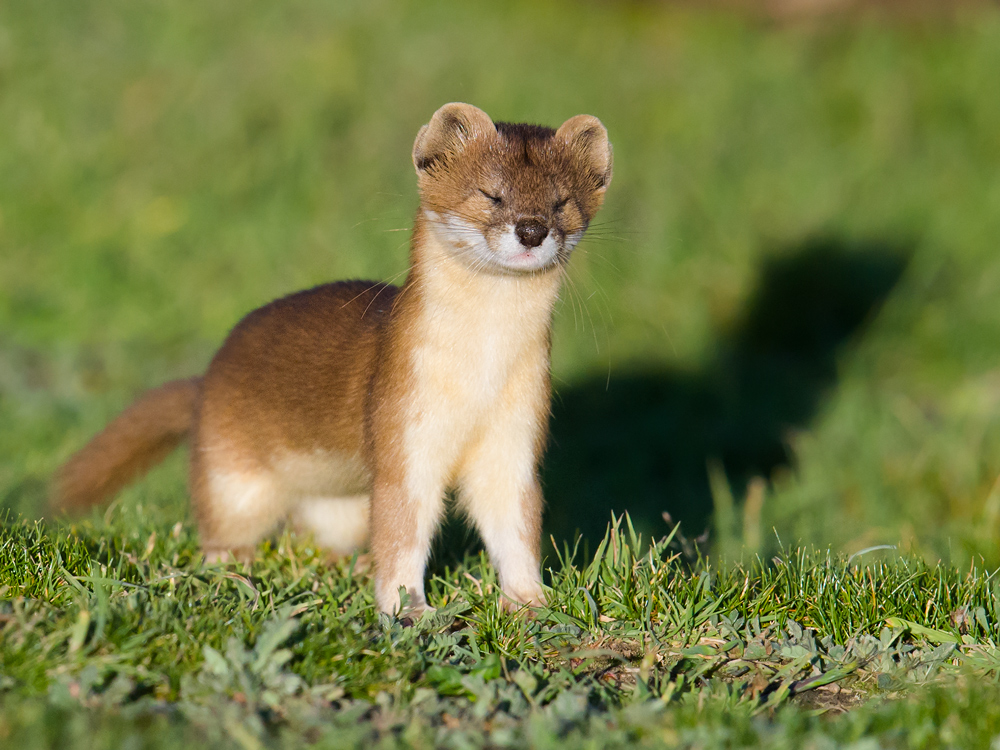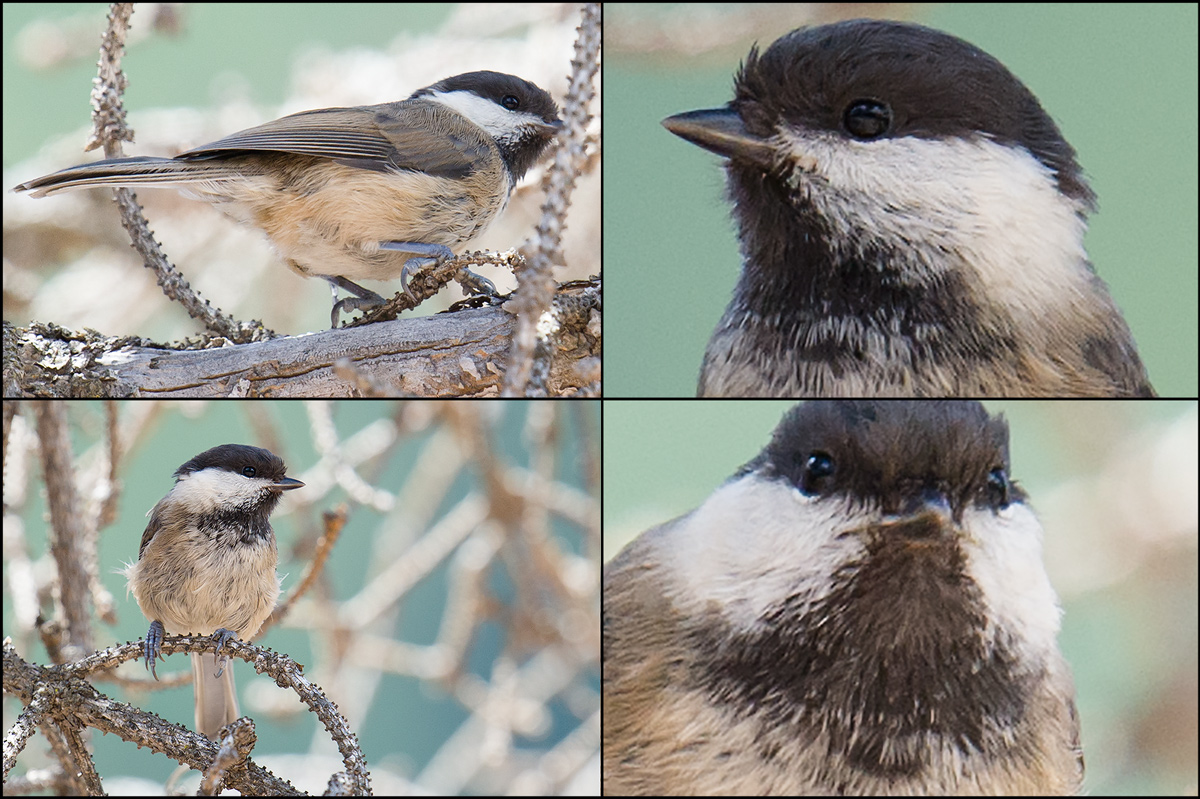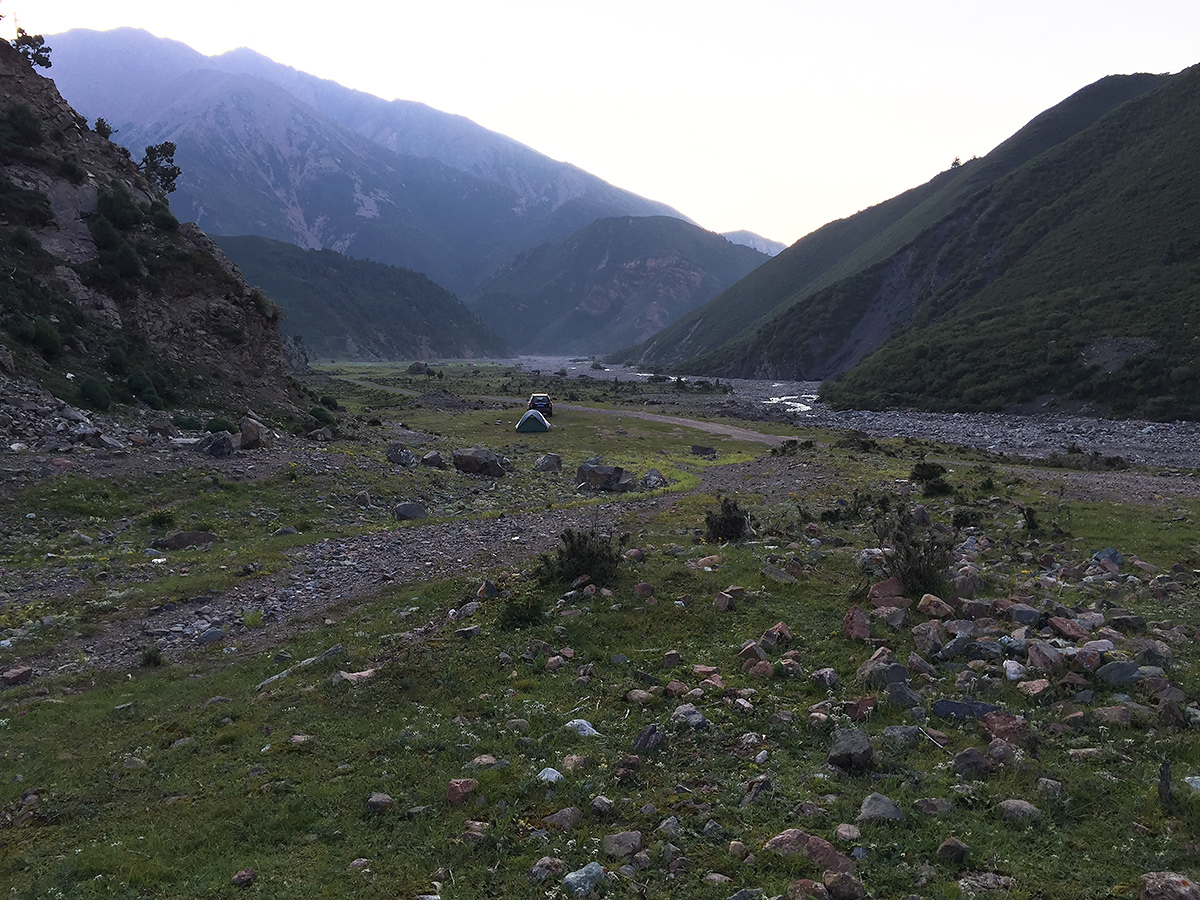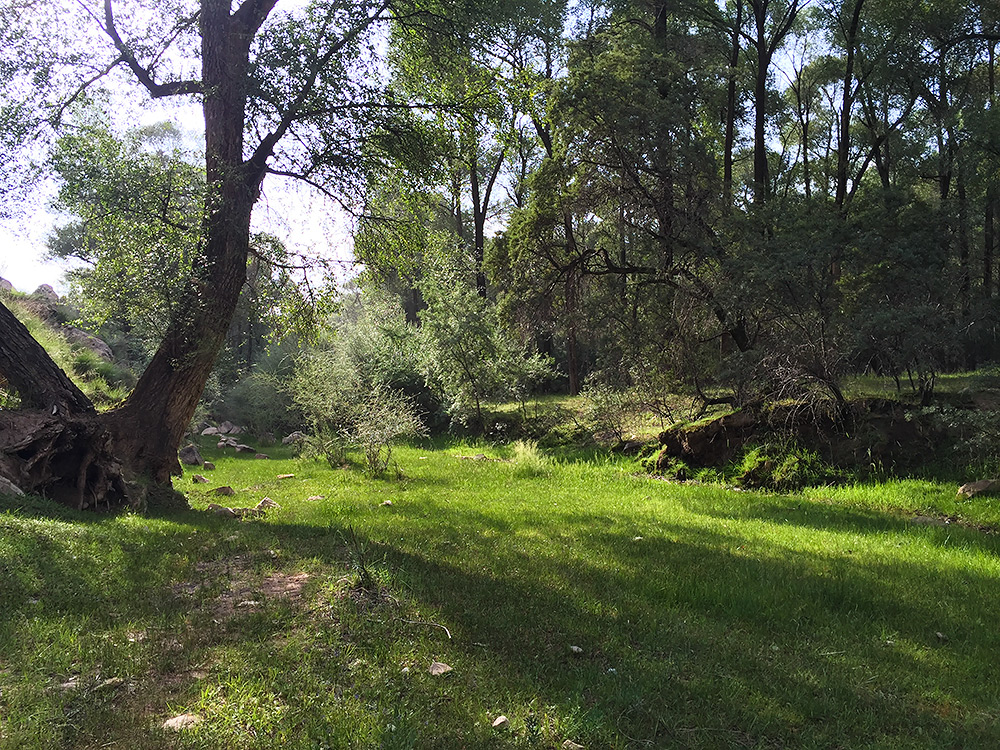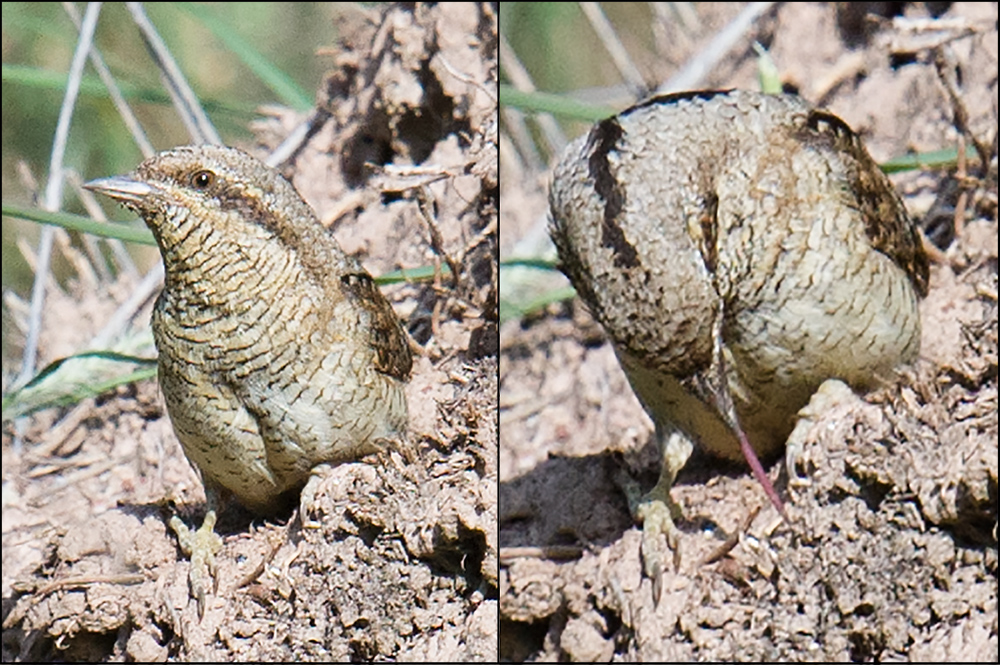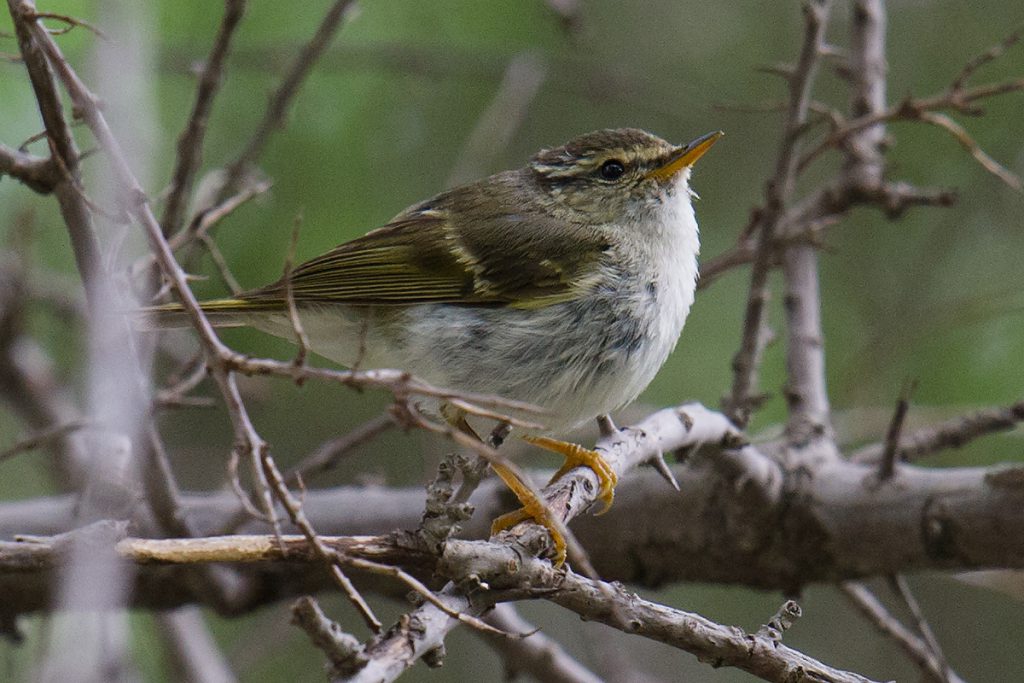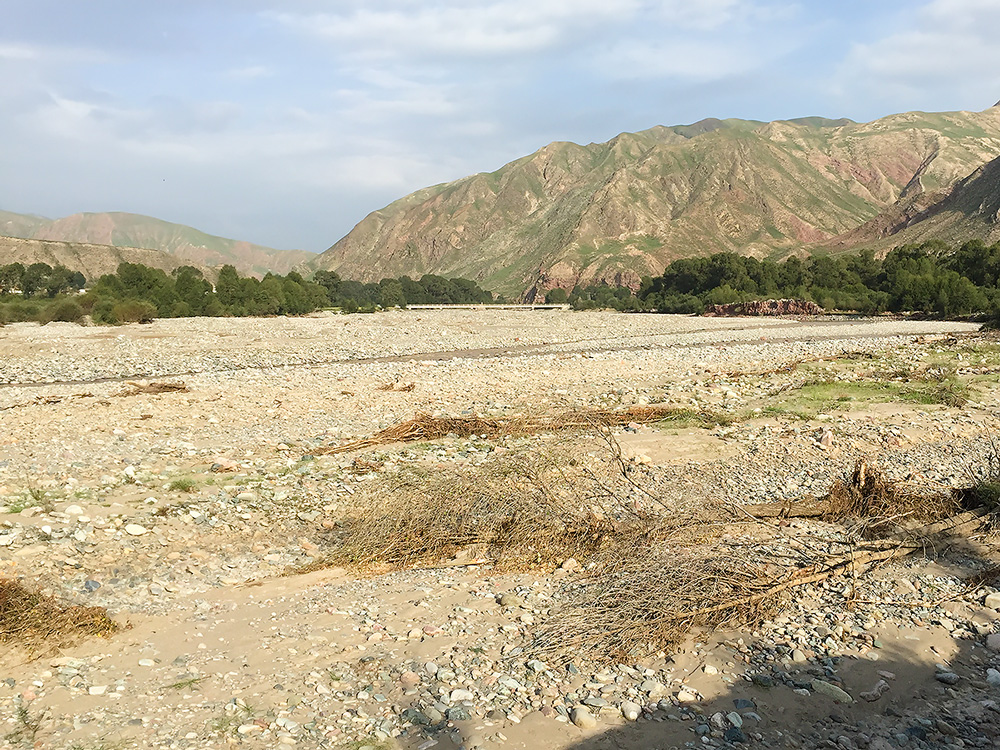 PLACE NAMES
Note: Many places in Qinghai have Tibetan or Mongolian names. For simplicity I have written place names only in English, simplified Chinese, and Pinyin.
Babao River (Bābǎo Hé [八宝河]): tributary of Heihe River. Confluence at Qinghai-Gansu border in Qilian County.
Babao Zhen (Bābǎo Zhèn [八宝镇]): see Qilian Xiancheng.
Banjie Gou (Bànjié Gōu [半截沟]): village Menyuan County, Haibei Prefecture. 37.681962, 101.240959.
Chengxi District (Chéngxī Qū [城西区]): district Xining Prefecture. Along with other nearby urbanized districts, commonly referred to as Xining.
Dipanzi Village (Dìpánzi Cūn [地盘子村]): settlement Qilian County, Haibei Prefecture. Forest of Small-leaf Poplar across Heihe River at 38.212130, 100.160214.
Dongguan Mosque (Xīníng Shì Dōngguān Qīngzhēn Dàsì [西宁市东关清真大寺]): largest mosque in Qinghai. Built 1380. 36.615301, 101.797987.
Haibei Prefecture (Hǎiběi Zàngzú Zìzhì Zhōu [海北藏族自治州]): sub-provincial administrative area NE Qinghai. Area: 39,354 sq. km (15,195 sq. mi.). Full name: Haibei Tibetan Autonomous Prefecture.
Heihe River (Hēi Hé [黑河]): river NW China rising on N side of Qilian Mountains in Gansu, flowing through Haibei Prefecture in Qinghai, & returning to Gansu, where it runs through Hexi Corridor before drying up in Gobi Desert in W Inner Mongolia. Length: 630 km (391 mi.). Lower reaches known as Ruo Shui (Ruò Shuǐ [弱水]).
Huangshui River (Huángshuǐ Hé [湟水河]): largest tributary of Yellow River. Runs through Xining.
Jiabo Hot Spring (Jiǎbō Wēnquán [甲波温泉]): thermal spring Qilian County on S204. Elev. 3790 m (12,430 ft.). 38.790355, 98.665485.
Menyuan County (Ményuán Huízú Zìzhìxiàn [门源回族自治县]): sub-prefectural administrative area Haibei Prefecture.
Mole Zhen (Mòlè Zhèn [默勒镇]): town Qilian County. 37.716626, 100.579661.
Nanchuan River (Nánchuān Hé [南川河]): tributary of Huangshui River, which it meets in Xining.
Qilian County (Qílián Xiàn [祁连县]): sub-prefectural administrative area Haibei Prefecture. Area: 15,610 sq. km (6,027 sq. mi.).
Qilian Mountains (Qílián Shān [祁连山]): range N China forming part of border between Qinghai & Gansu.
Qilian Xiancheng (Qílián Xiànchéng [祁连县城]): informal & more commonly used name for Babao Zhen, administrative center of Qilian County in Haibei Prefecture. 38.176712, 100.247371.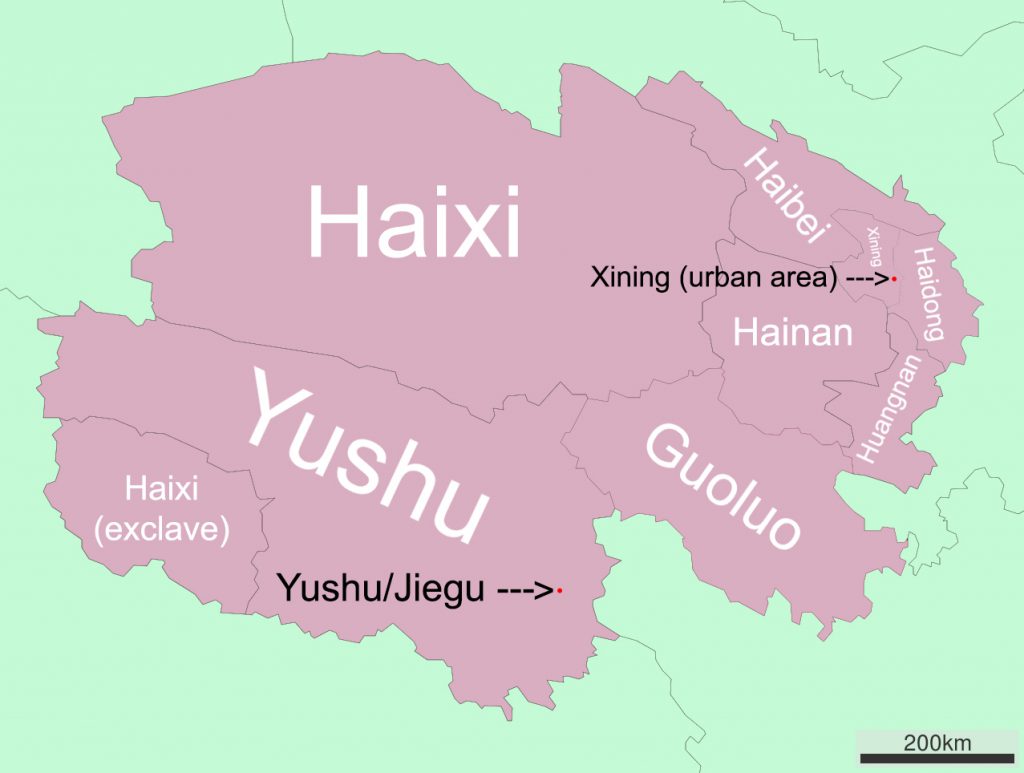 Qinghai (Qīnghǎi Shěng [青海省]): province NW China. Area: 720,000 sq. km (278,000 sq. mi.). Area (comparative): three times larger than United Kingdom; slightly larger than Texas. Pop.: 5.6 million.
Tibetan Plateau (Qīng Zàng Gāoyuán [青藏高原]): vast elevated plateau C Asia encompassing much of Qinghai. Highest & largest plateau on Earth.
Xining Prefecture (Xīníng Shì [西宁市]): sub-provincial administrative area NE Qinghai. Capital of Qinghai & most populous city on Tibetan Plateau. Officially a "(prefectural-level) city" (市).
Yeniu Gou (Yěniú Gōu [野牛沟]): village Qilian County. 38.457395, 99.542667.
Yong'an River (Yǒng'ān Hé [永安河]): river Haibei Prefecture.
MORE ON QINGHAI 2016
Tibetan Lynx, Kanda Mountain, Qinghai
A Batch o' Qinghai Goodies
Qinghai 2016 Week 1-2 Highlights
Qinghai 2016 Week 3 Highlights
Qinghai 2016 Week 4 Highlights
Qinghai 2016 Week 7
Qinghai 2016 Week 8
Featured image: Weeks 5-6 of the Qinghai 2016 Expedition were spent mainly in Qilian County, in the far north of Qinghai. The featured image above shows some of the highlights. Clockwise from top left: poplar forest in Qilian County, Mountain Weasel, neon lights of Xining, and Eurasian Eagle-Owl. (Craig Brelsford)