To view a searchable table showing all bird species recorded at Shanghai's Century Park, click here.
To many foreign birders, the urban parks of Shanghai offer the first taste of the avifauna of China. I know, because I was one of them. In parks such as Century Park, Gongqing Forest Park, and Binjiang Forest Park, I cut my teeth as an Asian birder, and now, with many years' experience under my belt, I still find much there to interest me. In Earth's largest city, good birding is just a Metro ride away! The map below shows some of the best-known sites.
MAJOR PARKS
Urban Shanghai offers four large parks: Century Park and Binjiang Forest Park in Pudong and Gongqing Forest Park and Shanghai Botanical Garden in Puxi. Each offers a collection of standard migrant and resident birds, plus occasional surprises. Gongqing and Binjiang involve either a long walk from the nearest Metro station or a taxi ride. The Botanical Garden and especially Century Park are the easiest to reach.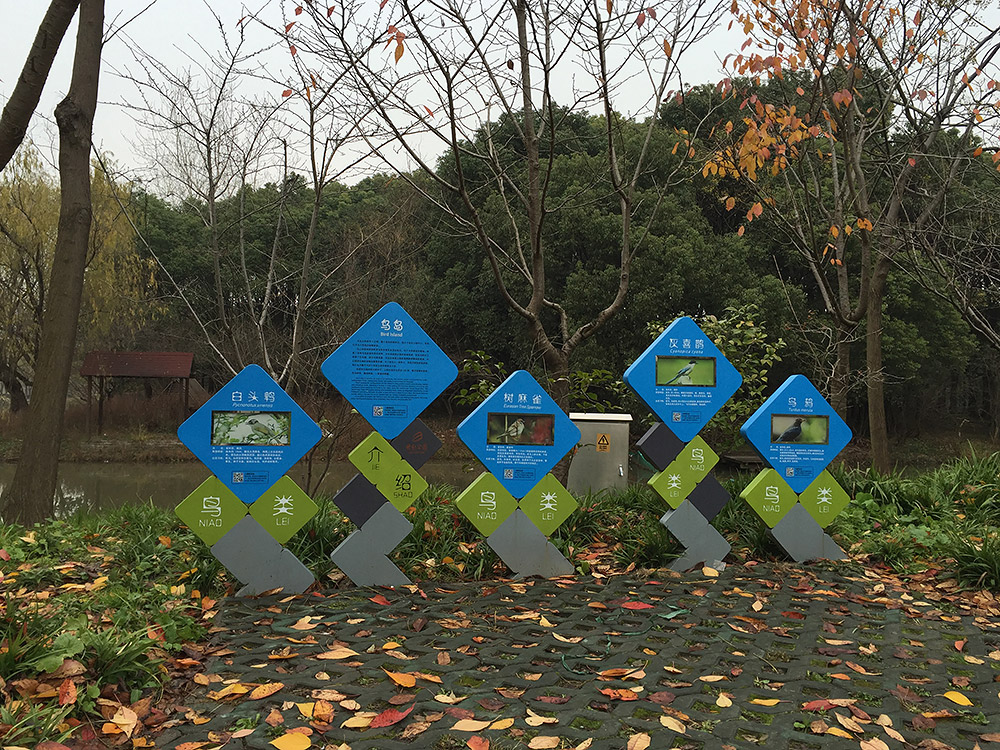 During a half day's visit to Century in migration season and in winter, a good birder can find around 35 species. Azure-winged Magpie, Light-vented Bulbul, Vinous-throated Parrotbill, and Chinese Blackbird breed in the park and are abundant. Among the many species wintering in the park are Yellow-bellied Tit, Pallas's Leaf Warbler, Goldcrest, White's Thrush, Pale Thrush, Grey-backed Thrush, Red-flanked Bluetail, and Daurian Redstart. Dusky Thrush, usually accompanied by smaller numbers of Naumann's Thrush, is common in winter there. Eurasian Hoopoe is commonly recorded in winter, and Century is one of the few parks in the city in which Great Spotted Woodpecker can be seen. Among the many passage migrants are Eurasian Sparrowhawk, Oriental Dollarbird, Ashy Drongo, Japanese Thrush, Eyebrowed Thrush, Rufous-tailed Robin, Siberian Blue Robin, and Forest Wagtail. Japanese Waxwing and Bohemian Waxwing sometimes appear in the park, and in 2012 Japanese Robin was recorded at Century. (For a searchable table showing all the species recorded at Century, please visit our page Birds Recorded at Century Park.)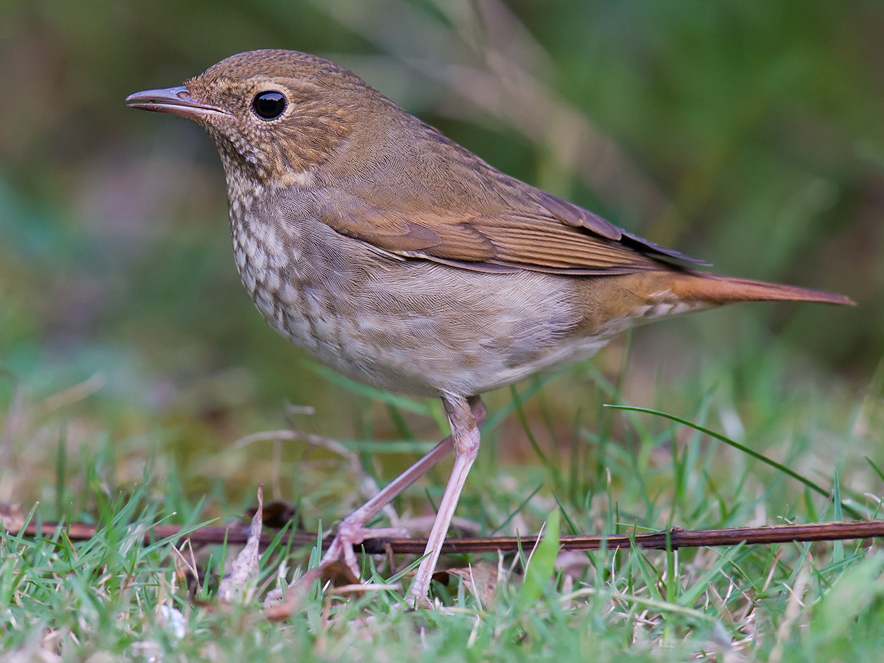 Directions to Century Park: Take Metro Line 2 to the Century Park station. Take Exit 1 or Exit 4 and cross Huamu Road to Century Park Gate 7. Another option is to take Line 2 to the Shanghai Science and Technology Museum station, leave the station at Exit 4 or 5, and enter the park at Gate 1. Open daily 7:00–17:00 (18:00 in summer). Admission 10 yuan. Please note: Thieves operate in Century Park. They nab smartphones and purses when victims are not looking. Leaving items behind while chasing a bird is asking for trouble, but birders who keep their eyes open and their items close will be all right.
Gongqing Forest Park offers the same habitats as Century–lawns, ponds, and trees, some of them decades old and more than 20 m high–and the same basic set of birds. A good day's birding can be had there, and occasionally there are rare sightings such as Northern Goshawk and Fairy Pitta. Gongqing is farther from the central city than Century and is more than 2 km from the nearest Metro station.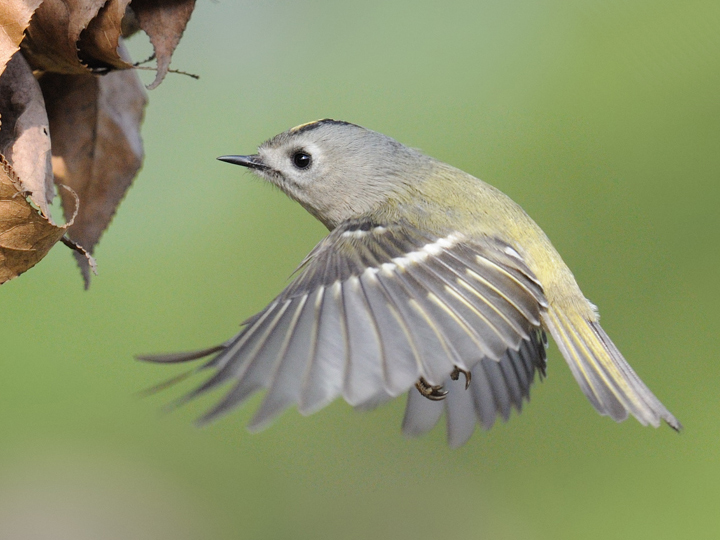 Directions to Gongqing Forest Park: Take Metro Line 8 to Nenjiang Road. Walk Nenjiang Road east, making a right on Baicheng Road, a left on Minxing Road, another left on Jungong Road, and finally a right back onto Nenjiang Road (you will have circumvented a railway station). Gongqing Forest Park south gate will be on your left. Taxis available at Nenjiang Road and at park gate. Open daily 6:00–17:00. Admission 15 yuan.
Like Gongqing, Binjiang Forest Park is a large, well-maintained, excellent park, but it too offers many of the same birds as Century and is even harder to reach than Gongqing. Although its dramatic location at the confluence of the Huangpu and Yangtze rivers suggests that many unusual migrants could be found there, my experience at the park has found this not to be so. Migrating raptors such as Eastern Buzzard are more likely to be found at Binjiang than at inland parks such as Century, and the chance of seeing Chinese Water Deer is an attraction.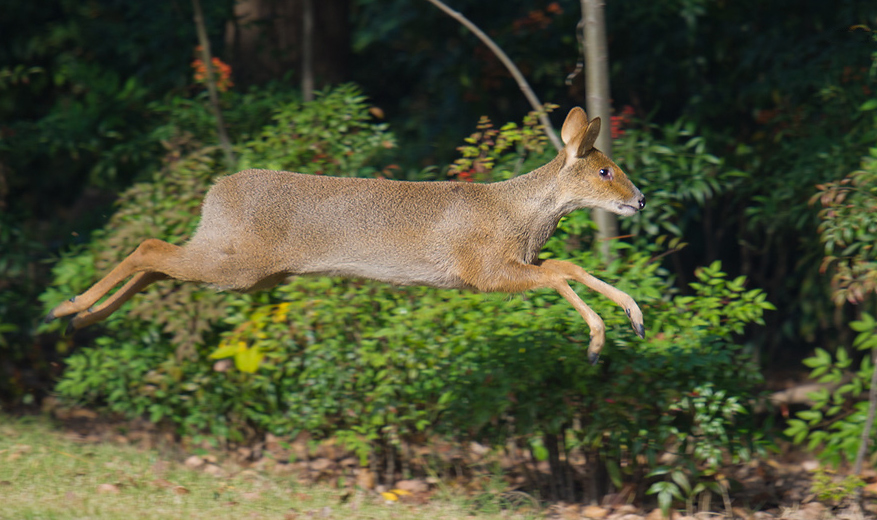 Directions to Binjiang Forest Park: Take Metro Line 6 to its northern terminus at Gangcheng Road. Unlicensed taxi drivers gather at the station and will take you to Binjiang for 25 to 30 yuan. (With foreigners, the drivers begin negotiations at a price of 40 to 50 yuan but will accept 25 to 30.) A bus station is located behind the Gangcheng Road terminus; buses to Binjiang cost 2 yuan. Open daily 8:00–16:30. Admission 20 yuan.
Shanghai Botanical Garden also serves up a representative sample of the city's major birds. Take Metro Line 3 to Shilong Road and walk 700 m to Gate 4 at the corner of Luocheng Road and Dongquan Road. Many buses stop there. Open daily 7:00–17:00. Admission 15 yuan.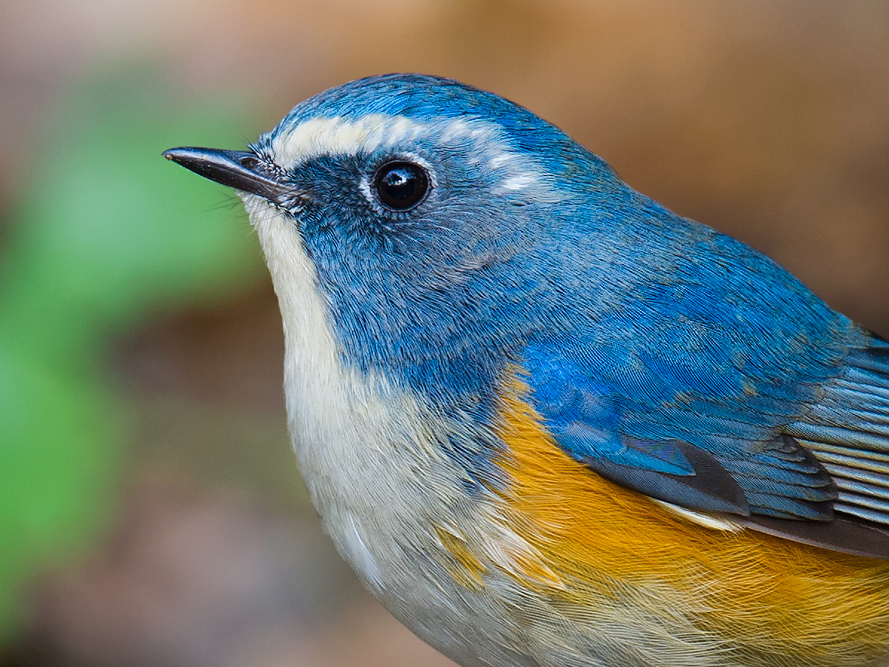 SMALLER PARKS
The smaller parks in Shanghai offer a scaled-down selection of the birds found in the bigger parks. Most have free admission, and a few were established decades ago and contain tall trees. If you are lucky enough to live near one of the major parks, then good for you, but if you only have a small park to rely on for quick snatches of bird-watching, then you will do well not to ignore it.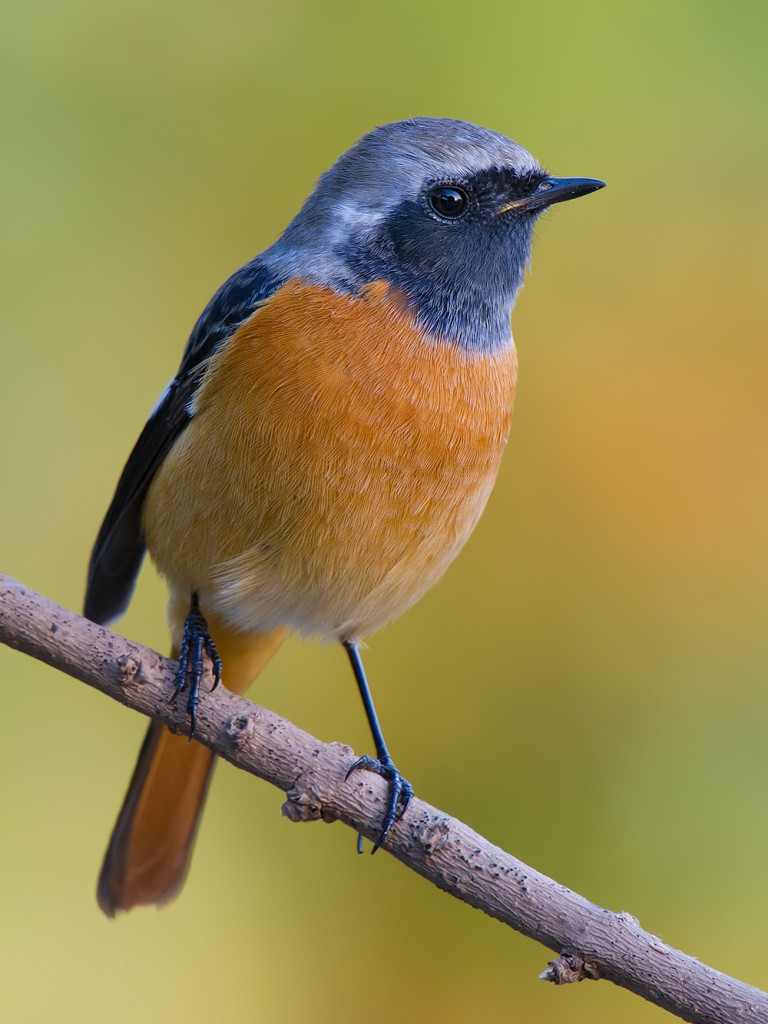 I, for example, live near Zhongshan Park and Changfeng Park, two of the better mid-sized parks in the city. Despite an ever-growing stray-cat population in both parks, my list of birds seen there over the years is impressive. Crested Goshawk, Large Hawk-Cuckoo, Sakhalin Leaf Warbler, and Asian Stubtail are just some of the more memorable sightings, in addition to regulars such as Yellow-browed Warbler, Mugimaki Flycatcher, Black-faced Bunting, and Yellow-throated Bunting. Grey Nightjar appears every September at Zhongshan, and occasionally mega-rarities appear, such as Varied Tit at Zhongshan and Changfeng in 2012. Japanese Tit, Black-throated Bushtit, Vinous-throated Parrotbill, and Chinese Grosbeak breed at Zhongshan and Changfeng.
Everyone needs a local patch, a place where one can fit in an hour's birding on a busy day. That opportunity awaits you in a small Shanghai park near you.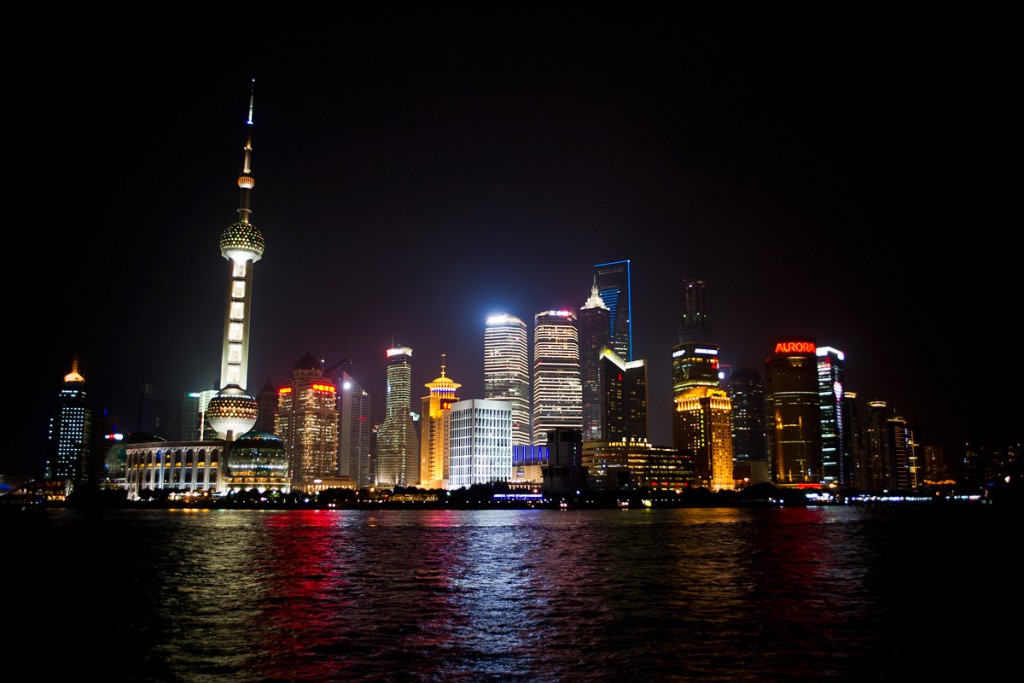 An unusual smaller park is Huangpu Park on the Bund. Here, the attraction is gulls, typically Vega Gull as well as smaller numbers of Black-headed Gull and Black-tailed Gull and rarities such as Slaty-backed Gull. Stand at the mouth of Suzhou Creek and look out at the Huangpu River. There, with the great Pudong skyline as your backdrop, you will see gulls bobbing on the wakes of the passing barges. A spotting scope is necessary. Some birders arrive at Huangpu Park in the afternoon, bird awhile, have dinner on famous East Nanjing Road, then return to the Bund after dark to view the neon lights shining on the Huangpu River.
Binjiang Park (not to be confused with the aforementioned Binjiang Forest Park) lies on the opposite side of the river from Huangpu Park and also offers excellent opportunities for gull watching.
To reach Huangpu Park, take Metro Line 2 to the East Nanjing Road station and walk 600 m on East Nanjing Road to the waterfront. Binjiang Park lies about 600 m from the Lujiazui station, also Metro Line 2.
Featured image: In winter, Eurasian Hoopoe Upupa epops is commonly found in the urban parks of Shanghai. The species has bred at Gongqing Forest Park and Century Park.