Qinghai, June-August 2016
Introduction: A Summer in Qinghai
By Craig Brelsford and Elaine Du
www.shanghaibirding.com
info@craigbrelsford.com
Latest update: 2017-11-13
© 2016-2018 by Craig Brelsford
"Qinghai, June-August 2016" contains an introduction plus six parts.
Introduction: A Summer in Qinghai
Part 1: Weeks 1 & 2
Part 2: Weeks 3 & 4
Part 3: Weeks 5 & 6
Part 4: Week 7
Part 5: Week 8
Part 6: Facts & Figures
This report is part of a series on Craig Brelsford's birding trips in Qinghai. Other reports:
Qinghai & Gansu, July 2014
Qinghai, July-August 2013
Who Are We?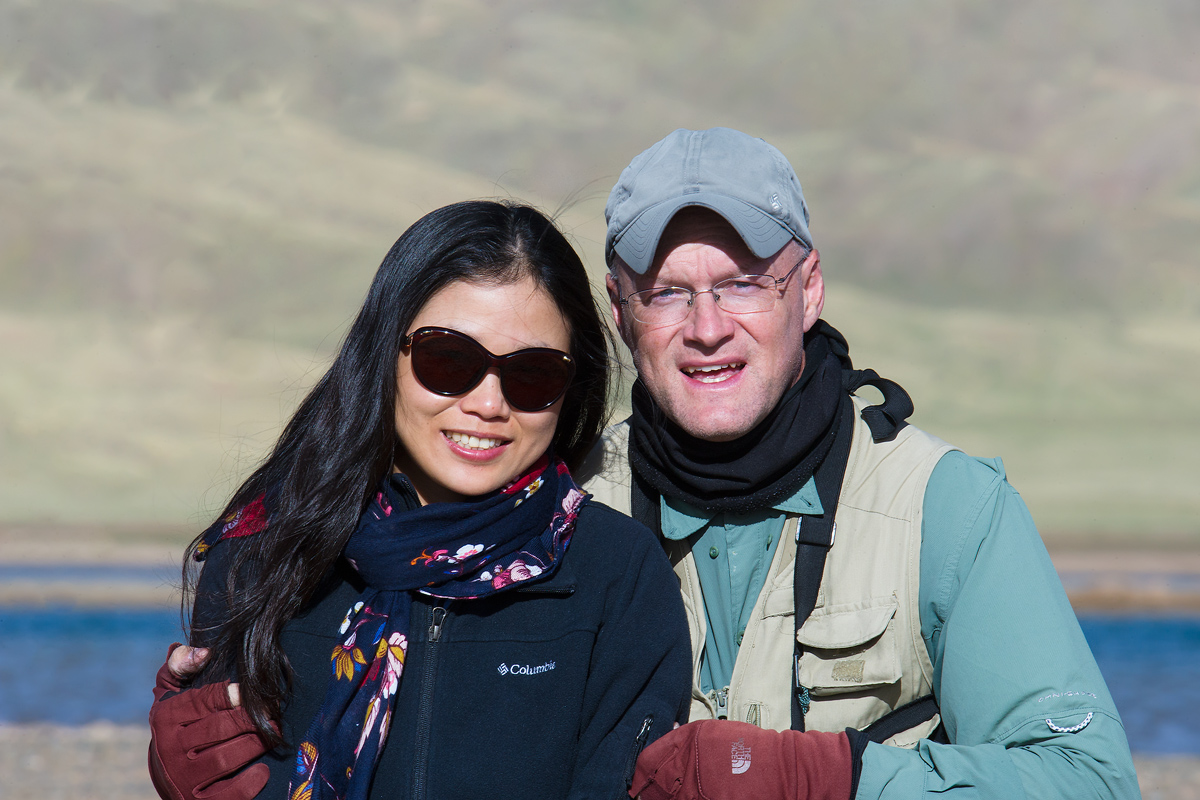 Craig Brelsford lives in Shanghai, where he runs shanghaibirding.com and studies Chinese at the Shanghai University of Engineering Sciences. Craig is the top-ranked eBirder in China, having noted more than 930 species, as well as the top-ranked eBirder in Shanghai (320+ species). A 1993 graduate of the University of Florida, Craig was an award-winning newspaper editor in the United States for 10 years. In 2002, he earned a master's in business administration from the University of Liege in Belgium. Craig has lived in Shanghai since 2007.
Elaine Du is from Boli, Heilongjiang and has a master's degree in food science and engineering from the Harbin Institute of Technology. Elaine is the highest-ranked woman eBirder in China, with more than 730 species on her list, and is second only to Craig on the all-time eBird lists for Shanghai and Heilongjiang. Elaine's Chinese name is Dù Lián Róng (杜连荣).
Reach us at info@craigbrelsford.com. Call or text Craig at +86 158-2169-8624.
INTRODUCTION: A SUMMER IN QINGHAI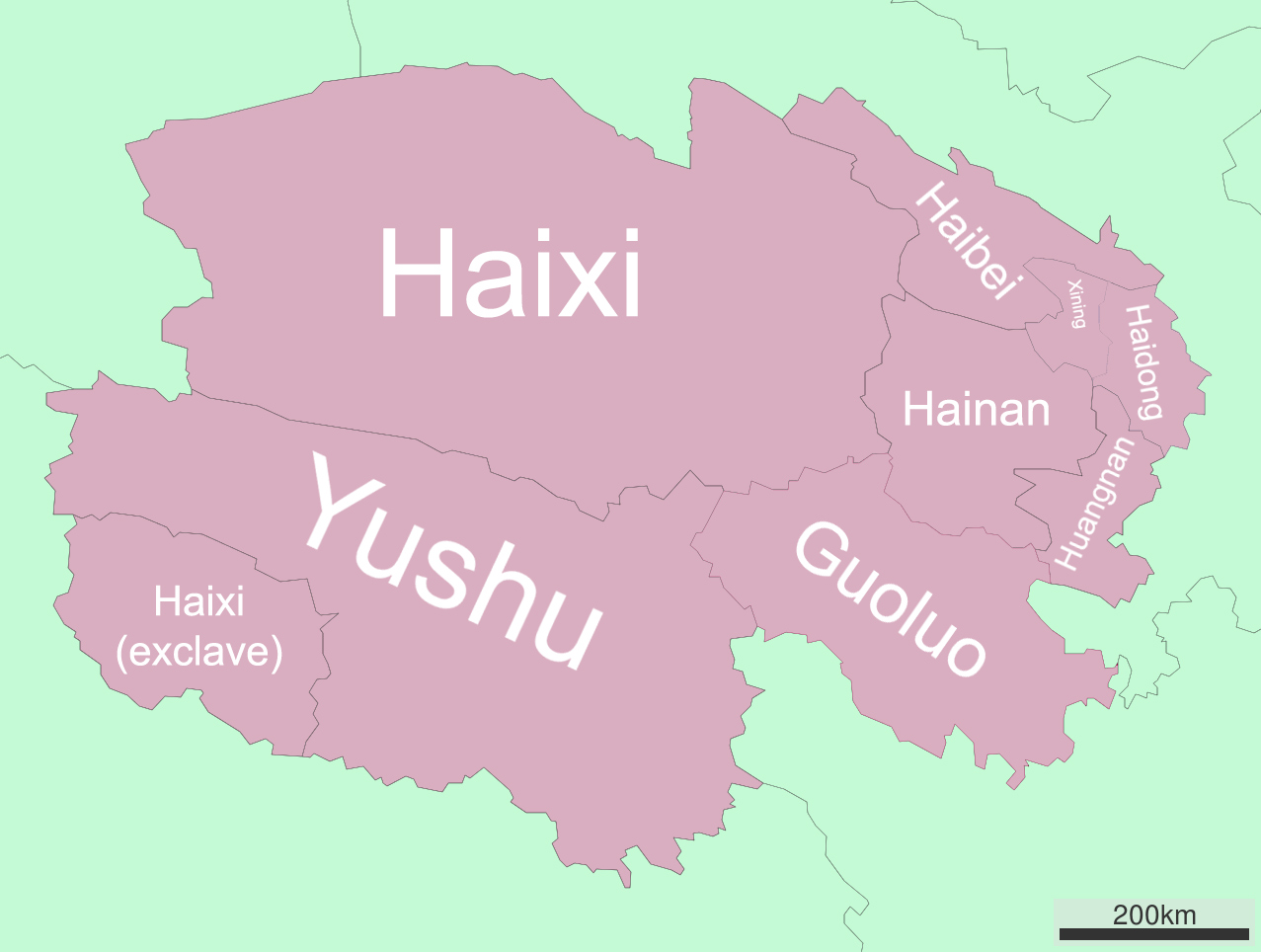 Elaine Du and I birded Qinghai from 26 June to 21 Aug. 2016. We noted 195 species of bird, but the highlight was a mammal: Tibetan Lynx in Yushu Prefecture on 14 July. We spent the first month with Michael Grunwell and Jan-Erik Nilsén, covering the eastern and southern parts of the vast province. We noted Tibetan Plateau birds such as White Eared Pheasant, Ibisbill, Black-necked Crane, White-browed Tit, Grandala, Przevalski's Redstart, and Red-fronted Rosefinch. In the second month Elaine and I explored northern Qinghai, discovering at previously unknown locations Tibetan Snowcock, Przevalski's Partridge, Tibetan Sandgrouse, and Gansu Leaf Warbler. I became one of the few foreign birders to visit remote Hala Lake (38.267875, 97.575430), where we recorded Little Stint and Curlew Sandpiper, and Lake Xiligou (36.838594, 98.462896), where we found Mongolian Goitered Gazelle. At a site in the Dulan Mountains, Elaine and I spied a trio of Tibetan Wolf. The 57-day expedition saw us drive 8054 km (5,005 miles) and visit seven of the eight prefectures of Qinghai.
BIRDS NOTED IN QINGHAI, 26 JUNE-21 AUGUST 2016 (195 SPECIES)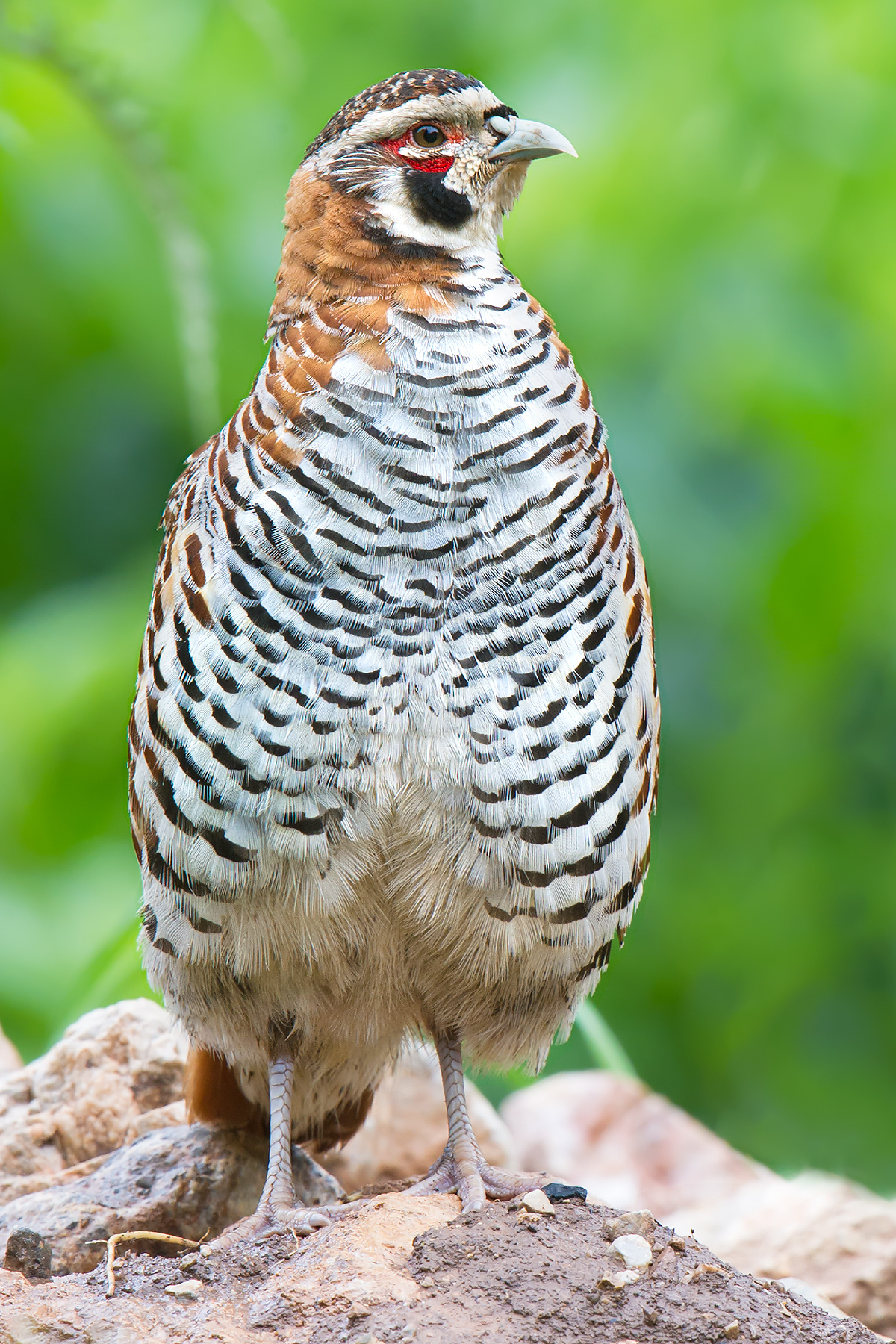 Greylag Goose
Bar-headed Goose
Mute Swan
Ruddy Shelduck
Common Shelduck
Mallard
Northern Shoveler
Garganey
Red-crested Pochard
Common Pochard
Ferruginous Duck
Tufted Duck
Common Goldeneye
Common Merganser
Przevalski's Partridge
Tibetan Snowcock
Common Pheasant
White Eared Pheasant
Tibetan Partridge
Great Crested Grebe
Black-necked Grebe
Black Stork
Great Cormorant
Grey Heron
Great Egret
Eastern Cattle Egret
Bearded Vulture
Himalayan Vulture
Steppe Eagle
Golden Eagle
Eurasian Sparrowhawk
Northern Goshawk
Black Kite
Himalayan Buzzard
Upland Buzzard
Water Rail
Eurasian Coot
Black-necked Crane
Black-winged Stilt
Pied Avocet
Ibisbill
Grey Plover
Lesser Sand Plover
Kentish Plover
Little Ringed Plover
Whimbrel
Black-tailed Godwit
Ruddy Turnstone
Curlew Sandpiper
Temminck's Stint
Little Stint
Common Sandpiper
Common Greenshank
Wood Sandpiper
Common Redshank
Brown-headed Gull
Pallas's Gull
Common Tern
Tibetan Sandgrouse
Feral Pigeon (Rock Dove)
Hill Pigeon
Snow Pigeon
Oriental Turtle Dove
Eurasian Collared Dove
Spotted Dove
Common Cuckoo
Eurasian Eagle-Owl
Little Owl
Common Swift
Salim Ali's Swift
Eurasian Hoopoe
Eurasian Wryneck
Crimson-breasted Woodpecker
Black Woodpecker
Grey-headed Woodpecker
Common Kestrel
Eurasian Hobby
Saker Falcon
Long-tailed Minivet
Tiger Shrike
Isabelline Shrike
Grey-backed Shrike
Chinese Grey Shrike
Black Drongo
Azure-winged Magpie
Eurasian Magpie
Henderson's Ground Jay
Red-billed Chough
Alpine Chough
Daurian Jackdaw
Carrion Crow
Large-billed Crow
Northern Raven
Horned Lark
Greater Short-toed Lark
Hume's Short-toed Lark
Tibetan Lark
Mongolian Lark
Asian Short-toed Lark
Oriental Skylark
Crested Lark
Pale Martin
Eurasian Crag Martin
Barn Swallow
Red-rumped Swallow
Asian House Martin
Rufous-vented Tit
Grey Crested Tit
White-browed Tit
Willow Tit
Sichuan Tit
Ground Tit
Japanese Tit
White-browed Tit-Warbler
Dusky Warbler
Alpine Leaf Warbler
Yellow-streaked Warbler
Buff-barred Warbler
Gansu Leaf Warbler
Lemon-rumped Warbler
Sichuan Leaf Warbler
Greenish Warbler
Large-billed Leaf Warbler
Desert Whitethroat
Tarim Babbler
Giant Laughingthrush
Plain Laughingthrush
Tibetan Babax
Elliot's Laughingthrush
Eurasian Wren
Chinese Nuthatch
Wallcreeper
Eurasian Treecreeper
Chestnut Thrush
Kessler's Thrush
Chinese Thrush
Dark-sided Flycatcher
Chinese Rubythroat
Siberian Rubythroat
Grandala
Slaty-backed Flycatcher
Blue-fronted Redstart
Plumbeous Water Redstart
White-capped Redstart
Przevalski's Redstart
Hodgson's Redstart
White-throated Redstart
Güldenstädt's Redstart
Black Redstart
Common Rock Thrush
Siberian Stonechat
Desert Wheatear
Isabelline Wheatear
White-throated Dipper
Brown Dipper
Eurasian Tree Sparrow
Rock Sparrow
Henri's Snowfinch
Tibetan Snowfinch
White-rumped Snowfinch
Pere David's Snowfinch
Rufous-necked Snowfinch
Blanford's Snowfinch
Alpine Accentor
Robin Accentor
Rufous-breasted Accentor
Brown Accentor
Maroon-backed Accentor
Citrine Wagtail
Grey Wagtail
White Wagtail
Richard's Pipit
Rosy Pipit
Olive-backed Pipit
Water Pipit
Przevalski's Finch
Plain Mountain Finch
Brandt's Mountain Finch
Grey-headed Bullfinch
Blanford's Rosefinch
Common Rosefinch
Himalayan Beautiful Rosefinch
Pink-rumped Rosefinch
Chinese White-browed Rosefinch
Tibetan Rosefinch
Streaked Rosefinch
Great Rosefinch
Red-fronted Rosefinch
Grey-capped Greenfinch
Twite
White-winged Grosbeak
Pine Bunting
Tibetan Bunting
Godlewski's Bunting
MAMMALS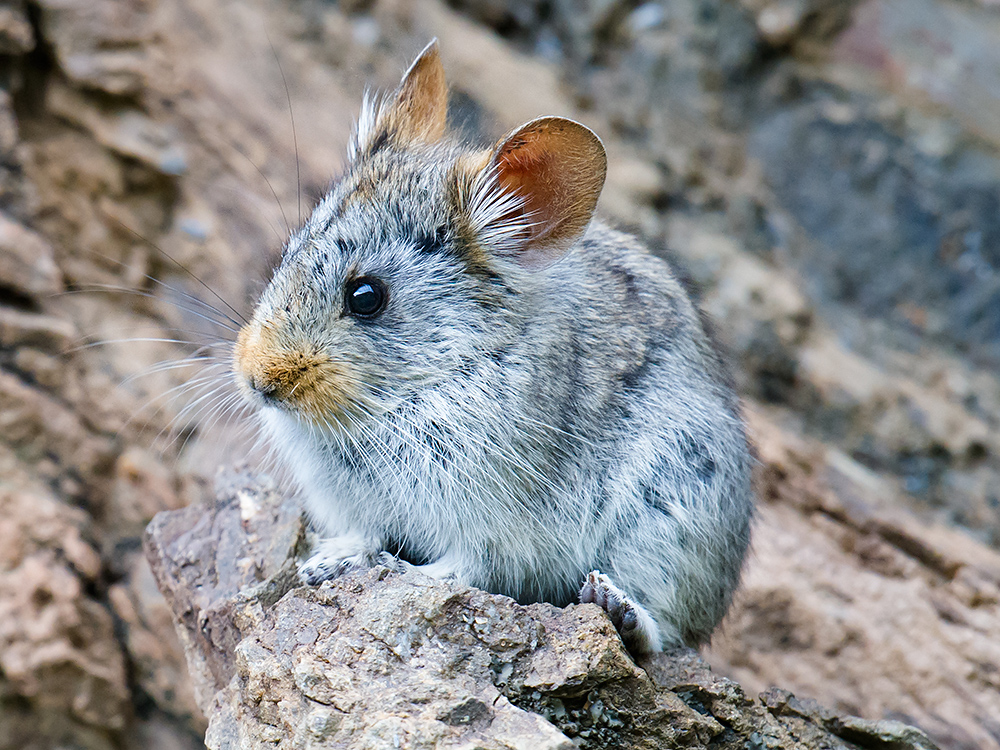 Tibetan Macaque
Plateau Pika
Glover's Pika
Woolly Hare
Himalayan Marmot
Mongolian Five-toed Jerboa
Chinese Zokor
Bactrian Camel
Siberian Roe Deer
Sichuan Deer
White-lipped Deer
Blue Sheep
Tibetan Gazelle
Mongolian Goitered Gazelle
Tibetan Wild Ass (Kiang)
Pallas's Cat
Tibetan Lynx
Tibetan Wolf
Red Fox
Tibetan Fox
Mountain Weasel
Featured image: Highlights from our summer in Qinghai, 2016. Clockwise from top L: Tibetan Lynx, Henderson's Ground Jay, dunes in Wulan County, and Tibetan Partridge. (Craig Brelsford)